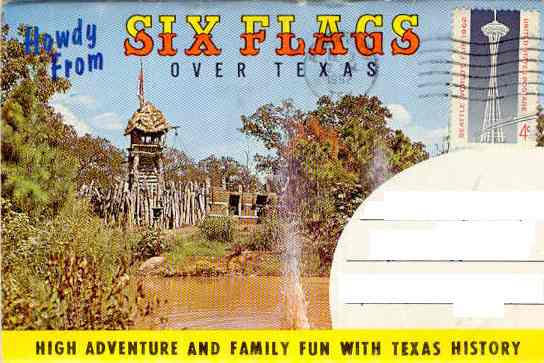 Thse photos came from a set of cards that were recently sold. I secured the photographers permission to repost here. Above you can see the LaSalle Boat Ride.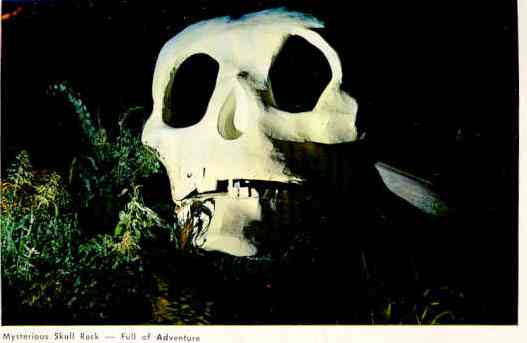 Skull Rock or Skull Island was a great place to explore. I barely remember this removed attraction.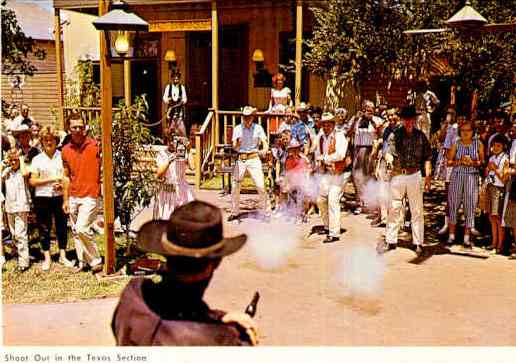 When Six Flags opened in the early 60's cowboys were all the rage and thus heavily featured.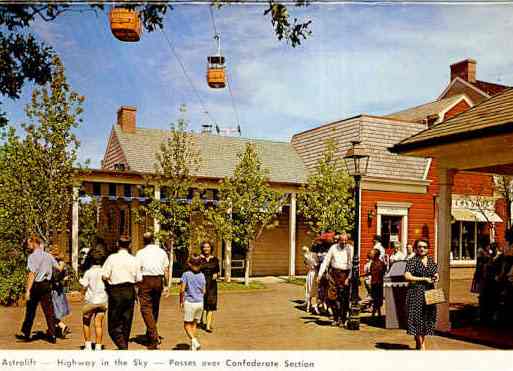 The confederate section of Six Flags Over Texas was much bigger at one time. Here we see the Astrolift above. This attraction was removed after a similar ride at the State Fair Of Texas killed several people. Although the Six Flags Ride never had any problems. Those who know what to look for can still see parts of the ride that are left.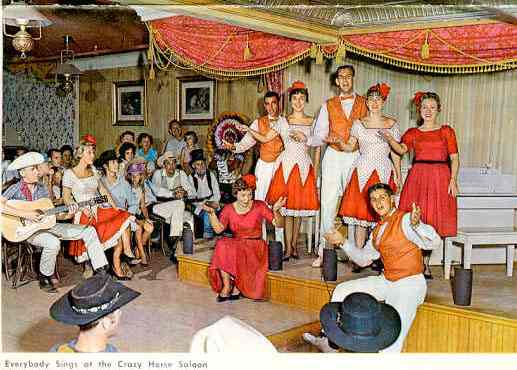 Singing at the Crazy Horse Saloon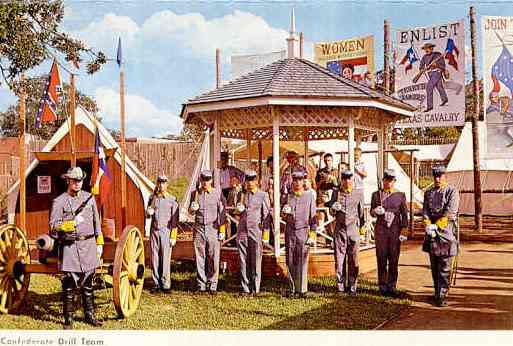 The Confederate Drill Team. This attraction would be very un PC today. Note the rebel battle flag on the upper left.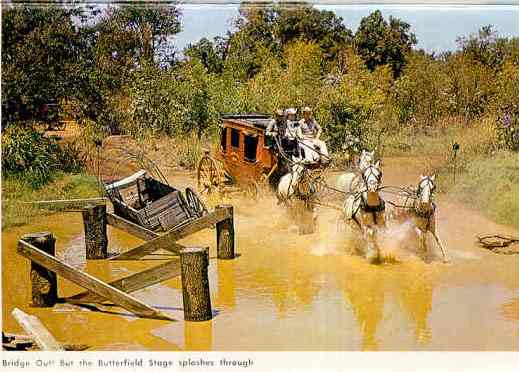 The Butterfiled Stage Stagecoach ride. Can you imagine how long the que line would be?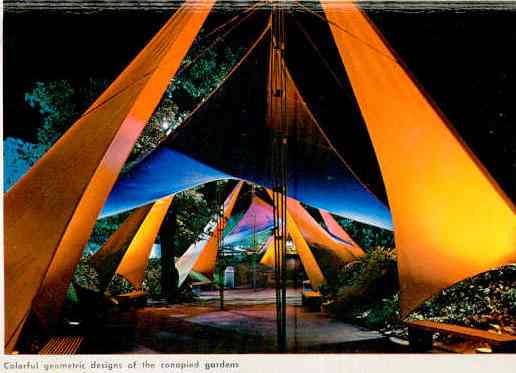 Very good shot of the Canopied Gardens.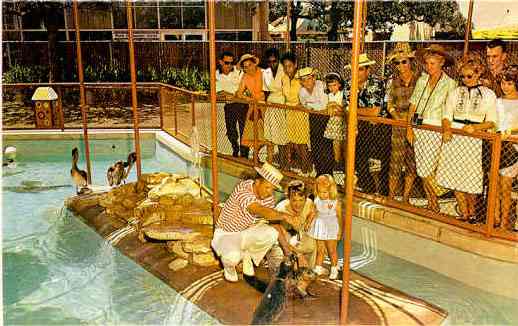 The long gone seal show.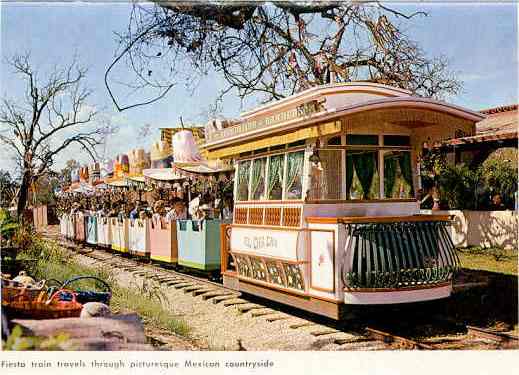 The Fiesta Train. Many of the props from this ride are now along the narrow guage railroad. Anyone have a volcano photo?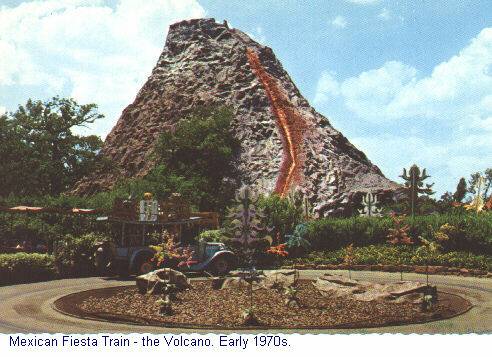 Thanks to Gordon S. for the above volcano photo from the Fiesta Train
If you have pictures to add to the archive please contact me.
These photos are for fun only. These images can not be sold. Webmasters feel free to link to this page. I have noted those who have sent photos otherwise they are my photos. If anyone believes a violation of copyright exists please notify me and I will remove the offending material. This page was created with the hope you can relive so of your Six Flags Over Texas Memories. The park is still a great place to visit and take the kids for the weekend.

---
Free Title Strips - Pinball Instruction Cards - Jukebox Archive - Your Nostalgia Stop! - Classic Soda Advertising Pinball Pages - Drive In Theaters - My Gameroom - Ken's Resume - Links - Fortune Tellers - The Cave - View Guestbook - Sign Guestbook - Wanted To Buy - Wanted To Sell - Gameroom Chat - Ken's Poll -

I could really use a small donation to keep this site running. If you care to help click the button below to send $5.
Back To Kens Homepage

---