---
WELCOME TO KEN'S PLACE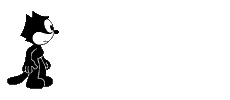 ---
"There is nothing like hard work & common sense"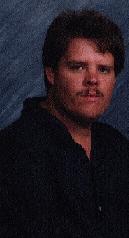 I am very glad that you have decided to drop by for a visit. It is my intention to provide you with some things that you may not be able to find elsewhere on the net, which is as you may have guessed an extreme task in and of itself.
Be sure to check out the nets largest archive of jukebox photos. I also host the custom pinball pricing card archive and a wealth of information on drive in movie theaters. You can even watch videos of drive in's, jukeboxes and pinball machines.
Facts: Born, raised, and reside in the countryside of Texas (north of DFW)
Married to April the love of my life
1 Son Austin Lee
Age: 44


Hobbies: coin operated amusement collecting & restoration, music, politics & history, travel

Currently: working as a central office / campus administrator in a public school in Texas
EDUCATION
1998 - 2006 University Of North Texas Denton, TX
Superintendent Certificate & Certification
1992 - 1997 University Of North Texas Denton, TX
Master of Education (educational administration, political science)
1990 - 1992 University Of North Texas Denton, TX
Bachelor of Science (double major: political science and history)
1988 - 1990 North Central Texas College Gainesville, TX
Associate of Science (liberal arts)
6000 Level Coursework in Education and Administration
6400 Politics of Education
6530 Facilities
6570 Finance
6580 Administration & Supervision
6100 Theory & Foundations
6510 Advanced Education Law
6520 Personel Administration*
6540 Public Relations
6590 Superintendency

Coursework in Computer Education & Cognitive Studies
5210 Instructional Design
5020 Computers In Education
5260 Computer Graphics
5010 Computer Applications
5420 Web Authoring & HTML

PROFESSIONAL EXPERIENCE
2007-2014 Collinsville ISD Collinsville, TX
Intermediate School Principal
District Technology Coordinator
2006-2007 Collinsville ISD Collinsville, TX
Interim High School Principal
District Technology Coordinator
2002-2006 Collinsville ISD Collinsville, TX
District Technology Coordinator
LAN and WAN support
Teacher technology trainer
Central Office administrative duties
2001 - 2002 Callisburg ISD Callisburg, TX
Internal Facilitator Accelerated Schools Comprehensive Reform Initiative
Final Coach Kemp Callisburg Website Link
1994 - 2002 Callisburg ISD Callisburg, TX
Teacher / Technology Trainer /Coach
Teaching assignments included both high school & jr. high in 9 different subjects.
Coaching assignments included both high school & jr. high athletics in football, basketball, track, and tennis.
I coached UIL academics as well. I served on the technology task force and on the campus
and district based planning committees. I've was responsible in assisting teachers with the move toward
technology, computers, and the internet. When I left I was head of the department of social studies.
1998 - present North Central Texas College Gainesville, TX
Adjunct Instructor
I teach state and national government courses.
1988 - 1998 Collinsville Chamber Of Commerce Collinsville, TX
I served as both president and vice president of the chamber.
1987 - 2002 S.S.E.S. Collinsville, TX
Multi-service company providing support and audio work for the entertainment industry.
TEXAS MANAGEMENT CERTIFICATIONS
Superintendent (life)
Mid Management (life)

TEXAS TEACHING CERTIFICATIONS
Composite Social Studies
Composite Business
US Government
History
Secretarial Business
Basic Business
Life & Earth Science
Physical Education
Sociology & Psychology
Health

Instructional Leadership Training

PDAS Training

COMPUTER SKILLS
OS: MS Dos, Windows 3.1 and 95, 98, NT, NT Server,XP, 2000, Novell 5X, 6X, OES
Applications: (Office, Works, Winschool, E-Class, RSCCC, AR, Classworks etc.)
Hardware: Routers, Hubs, Wiring, PC construction, upgrade & repair.
Distance learning and videoconferencing support.
GOAL FOR MY STUDENTS
My main goal is to guide the student on a journey through the world of learning.
Today as our planet is made smaller through technology, it is necessary perhaps
more than ever before for Americans to understand our role in the world.

As the last super power and leader of the free world our citizens must take up the
task of learning about other cultures. We must better understand those things
which make the United States great and unique among the nations of the world.

We must strive to maintain the pride, loyalty, sacrifice, work ethic, and sense of morality
that have allowed America to prosper.

When students leave my care they will be informed, engaged, and eager
to learn more.
They will participate, debate, and care deeply for the greatest nation
and state the world has ever known.

Back To Kens Homepage

---