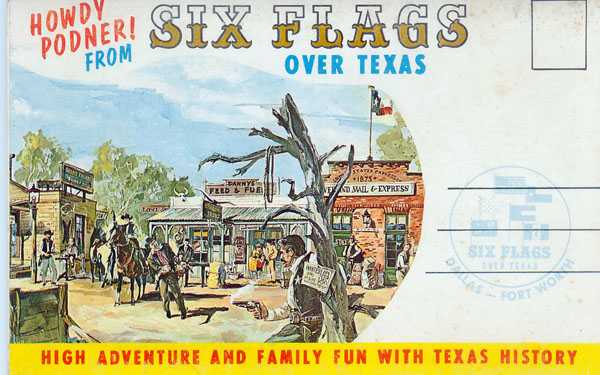 Thse photos came from a set of cards I bought online. They are not for sale.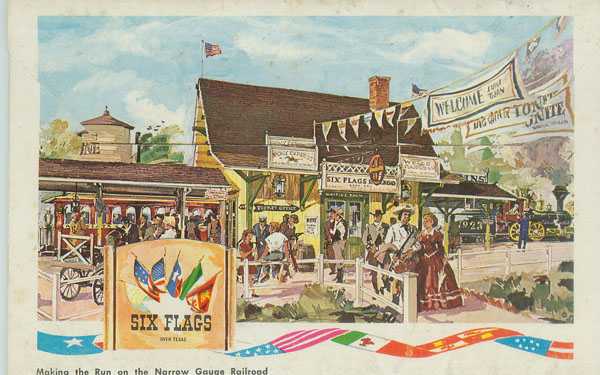 Here is the narrow guage Six Flags Railroad. This original ride still operates at the park today.

When Six Flags opened in the early 60's cowboys were all the rage and thus heavily featured.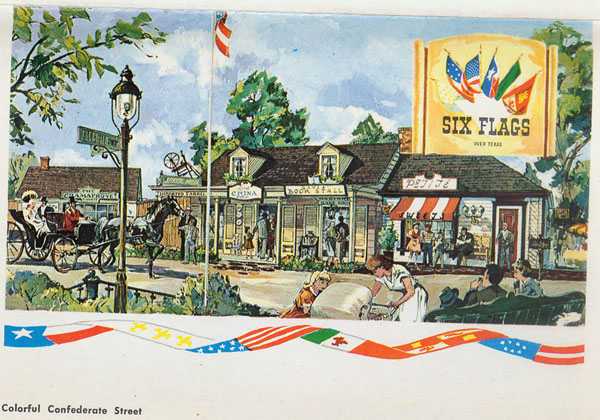 The confederate section of Six Flags Over Texas was much bigger at one time. Today the section is very small.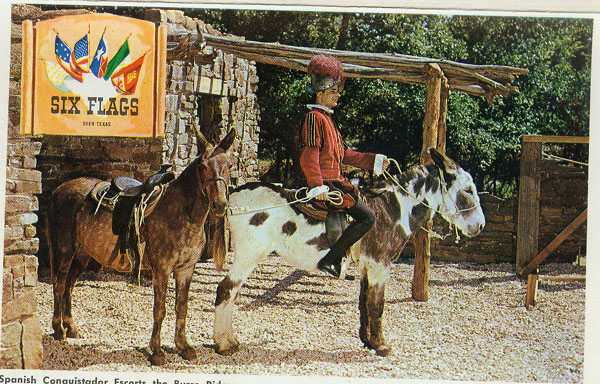 Here we see the long gone burrow rides from the Spanish section. Can you image trying to do such a ride today?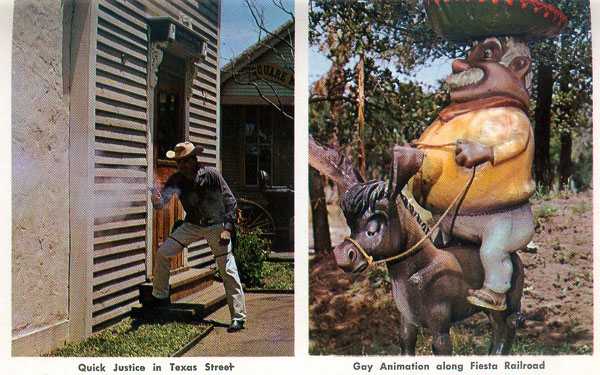 Here is a shootout and one of the props from the train ride.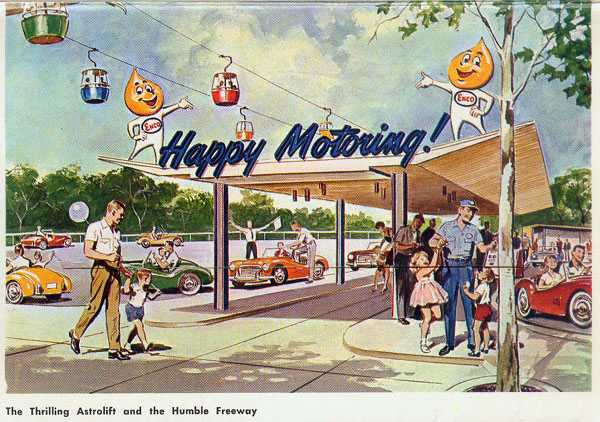 The Astrolift and the Huble Freeway both of which are now gone.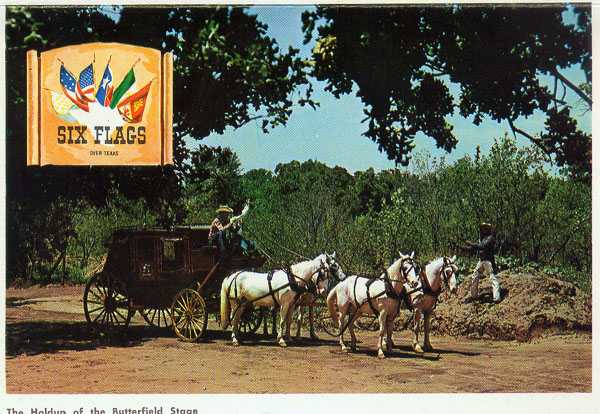 Here the Stagecoach ride is held up by banditos.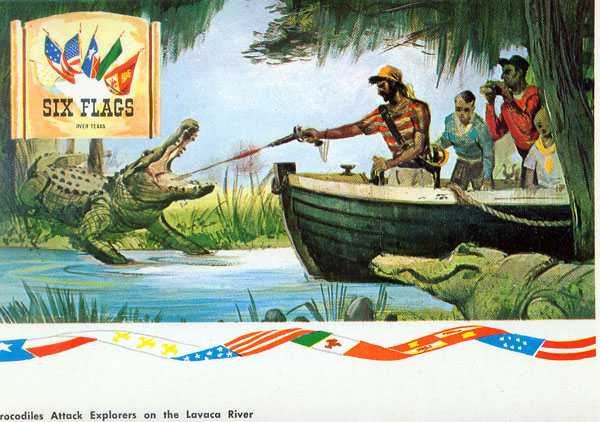 Exploring the Lavaca River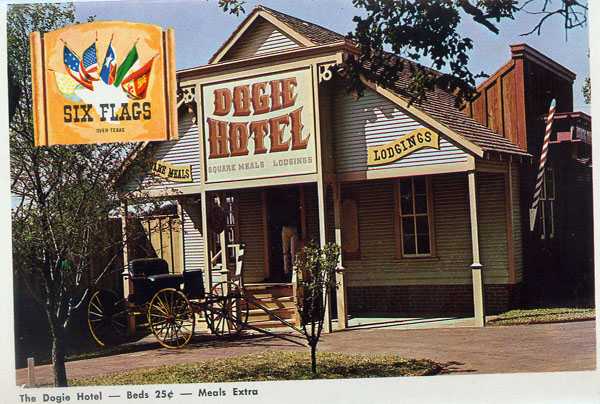 One of Six Flags Many Early Buildings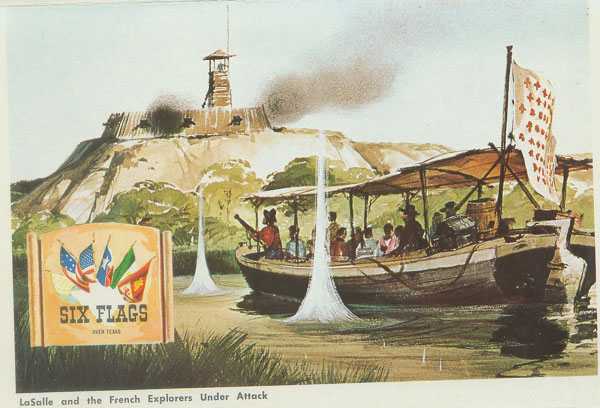 The LaSalle Riverboat Ride. Perhaps one of the parks most missed rides. It was demolished to make way for the Roaring Rapids.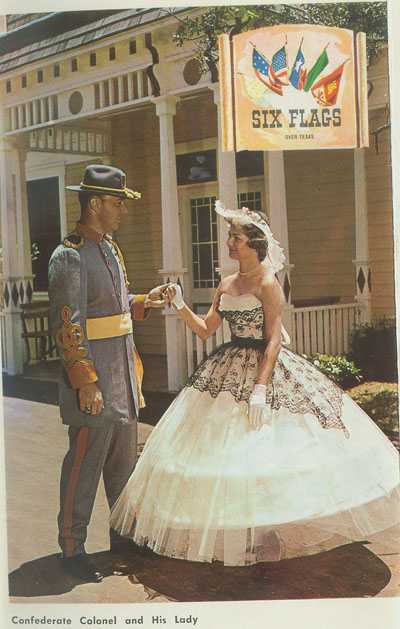 Another photo from the confederate section. Employees used to be themed with the park sections.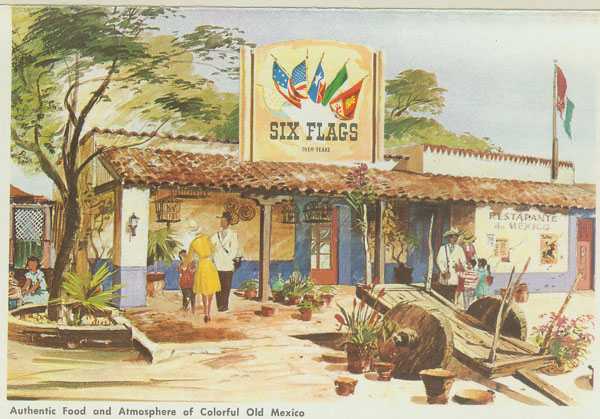 The Mexican Food Cafe Is Still There and Still Running To the best of my knowledge.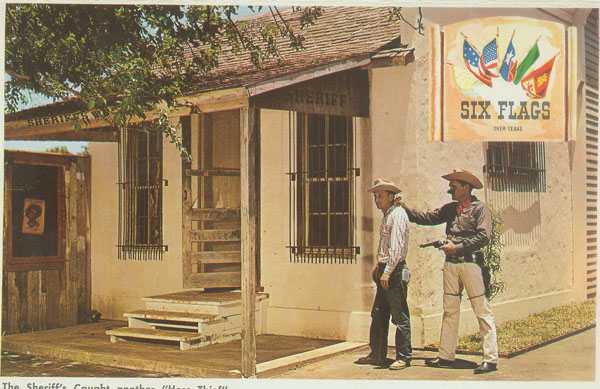 Justice Texas Style
If you have pictures to add to the archive please contact me.
These photos are for fun only. These images can not be sold. Webmasters feel free to link to this page. I have noted those who have sent photos otherwise they are my photos. If anyone believes a violation of copyright exists please notify me and I will remove the offending material. This page was created with the hope you can relive so of your Six Flags Over Texas Memories. The park is still a great place to visit and take the kids for the weekend.

For Page Two Of Removed Rides & Attractions. Click Here!
---
Free Title Strips - Pinball Instruction Cards - Jukebox Archive - Your Nostalgia Stop! - Classic Soda Advertising Pinball Pages - Drive In Theaters - My Gameroom - Ken's Resume - Links - Fortune Tellers - The Cave - View Guestbook - Sign Guestbook - Wanted To Buy - Wanted To Sell - Gameroom Chat - Ken's Poll -

I could really use a small donation to keep this site running. If you care to help click the button below to send $5.
Back To Kens Homepage

---