---
---
TOMMY Pinball By Data East 1994
TOMMY CAN YOU HEAR ME!
See The First Tommy I Owned Here
---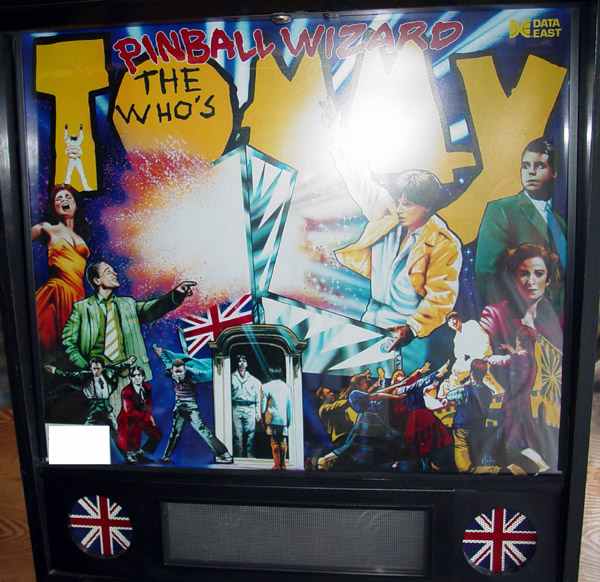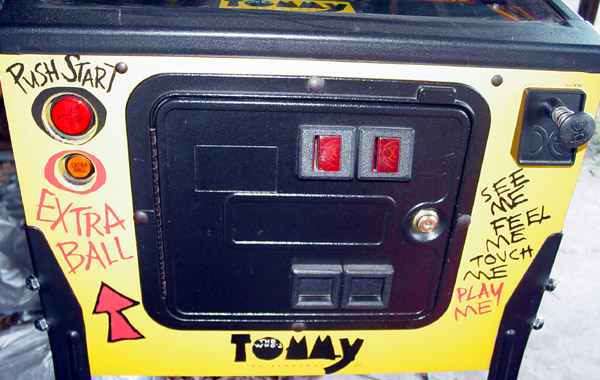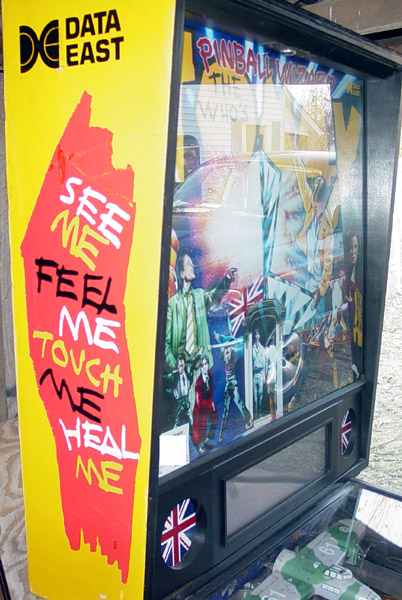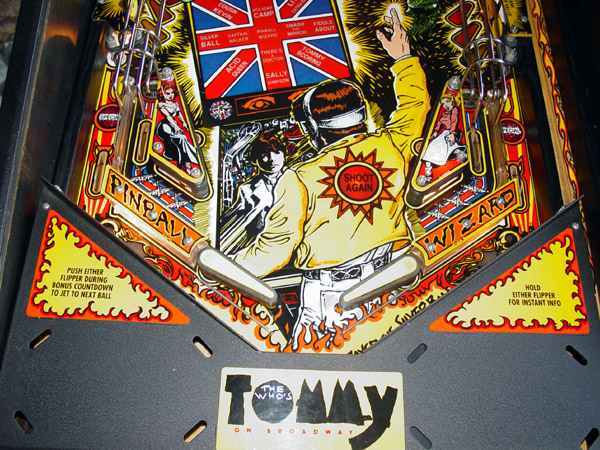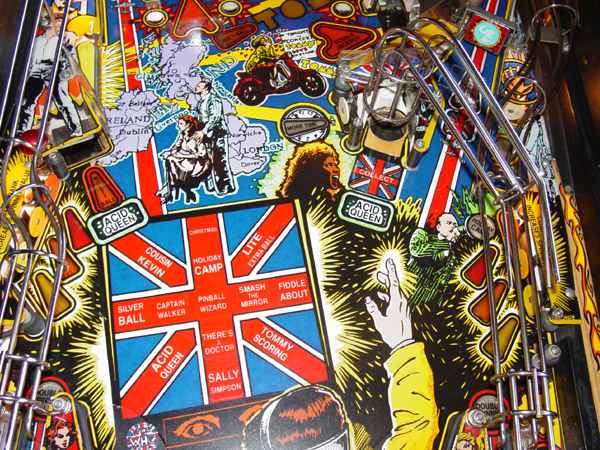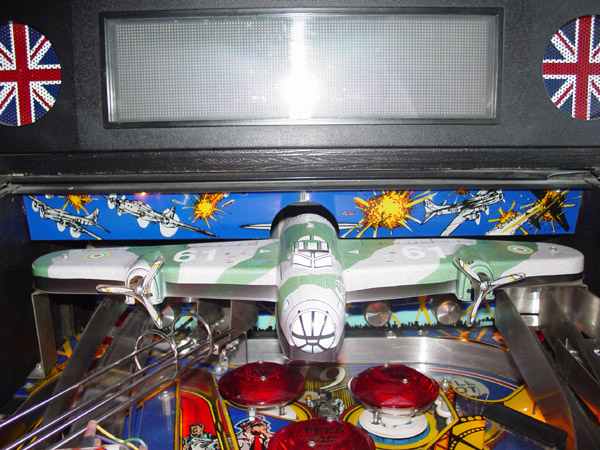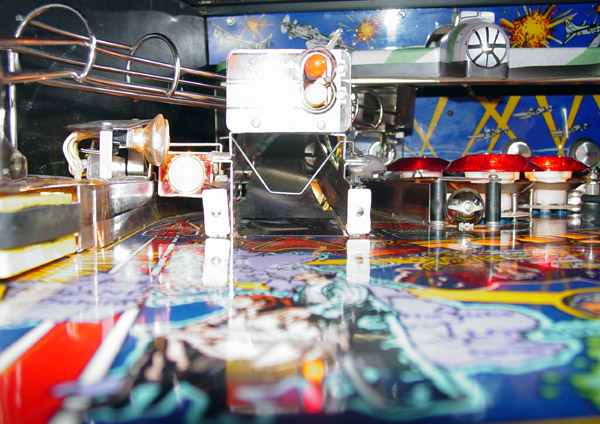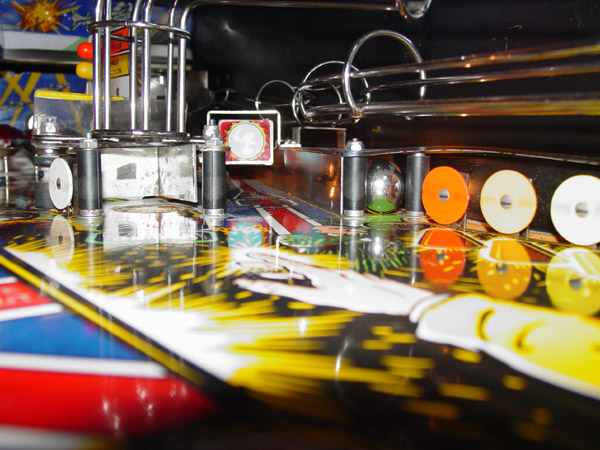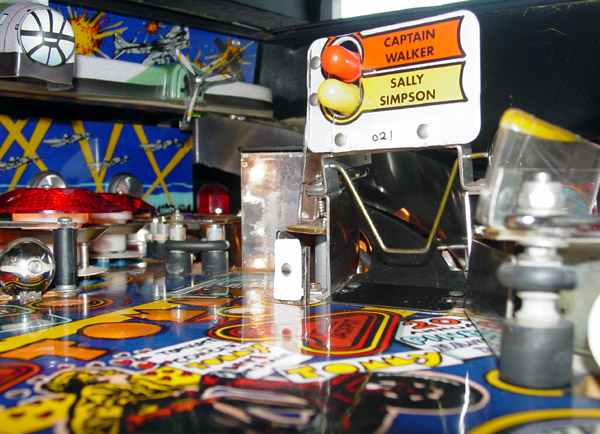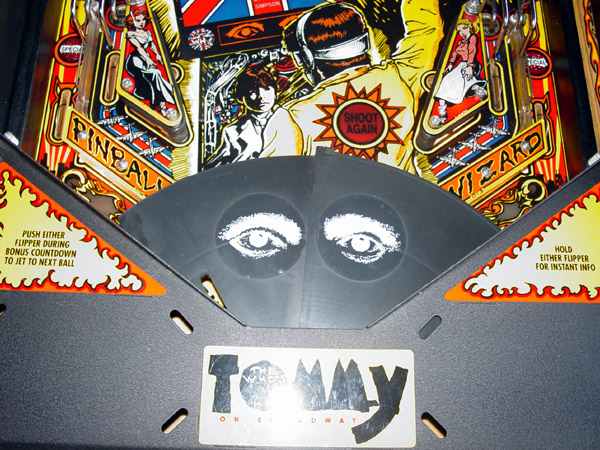 FROM THE IPD
Tommy Pinball Wizard (TOM) /No. 2579/ Data East USA, Inc., February 1994, 4 players
Production run: 3500
Theme: Celebrities - Fictional - Licensed Theme
Features: Flippers(3), Multiball(6), Bumpers(6)
Toys: Flipper Blinders
Design: Joe Kaminkow, Ed Cebula, Lonnie Rupp, Lyman Sheats
Art: Markus Rothkranz, Kurt Anderson
Graphics: Lyman Sheats Jr., John Carpenter
Software: Lonnie Ropp, Lyman F. Sheats Jr., John Carpenter
Sound: Brian Schmidt
Slogans: See it, feel it, touch it, play it, BUY IT!
Tommy, a name that means pinball.
Notes: 9 prototypes were made before production began.


Click Here For The Full IPD Entry
---
WATCH TOMMY VIDEOS WITH REAL PLAYER
Flipper Blinders
Tommy Mirror
Bomber Props
Tommy Match Animation
---
Current TOMMY Pinball Machine And Parts For Sale
---
Learn How to Play A TOMMY Pinball Machine Here
See Discussion on The TOMMY Pinball On rec.games.pinball
Learn How to Repair Your TOMMY Pinball Machine
See Pages Of Other TOMMY Pinball Machine Owners

---
---
Free Title Strips - Pinball Instruction Cards - Jukebox Archive - Your Nostalgia Stop! - Classic Soda Advertising Pinball Pages - Drive In Theaters - My Gameroom - Ken's Resume - Links - Fortune Tellers - The Cave - View Guestbook - Sign Guestbook - Wanted To Buy - Wanted To Sell - Gameroom Chat - Ken's Poll -

I could really use a small donation to keep this site running. If you care to help click the button below to send $5.
Back To Kens Homepage

---