---
Utrapin Pinball By Global VR of 2006-? at www.pinballrebel.com
---
It did not take look for some one to see profit in what began as an idea in pinmame.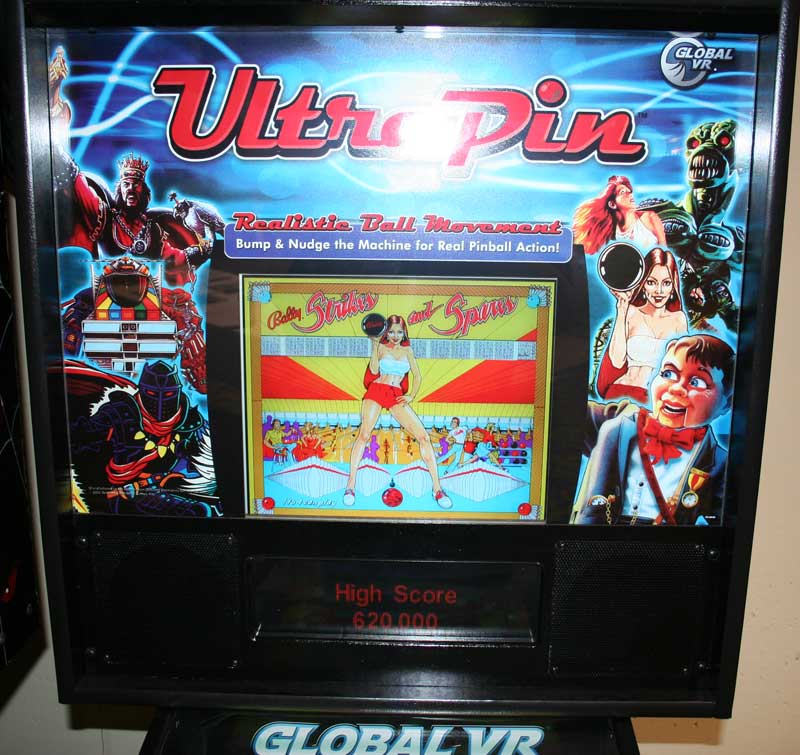 The head of this game features an LCD that can display classic glasses for any game.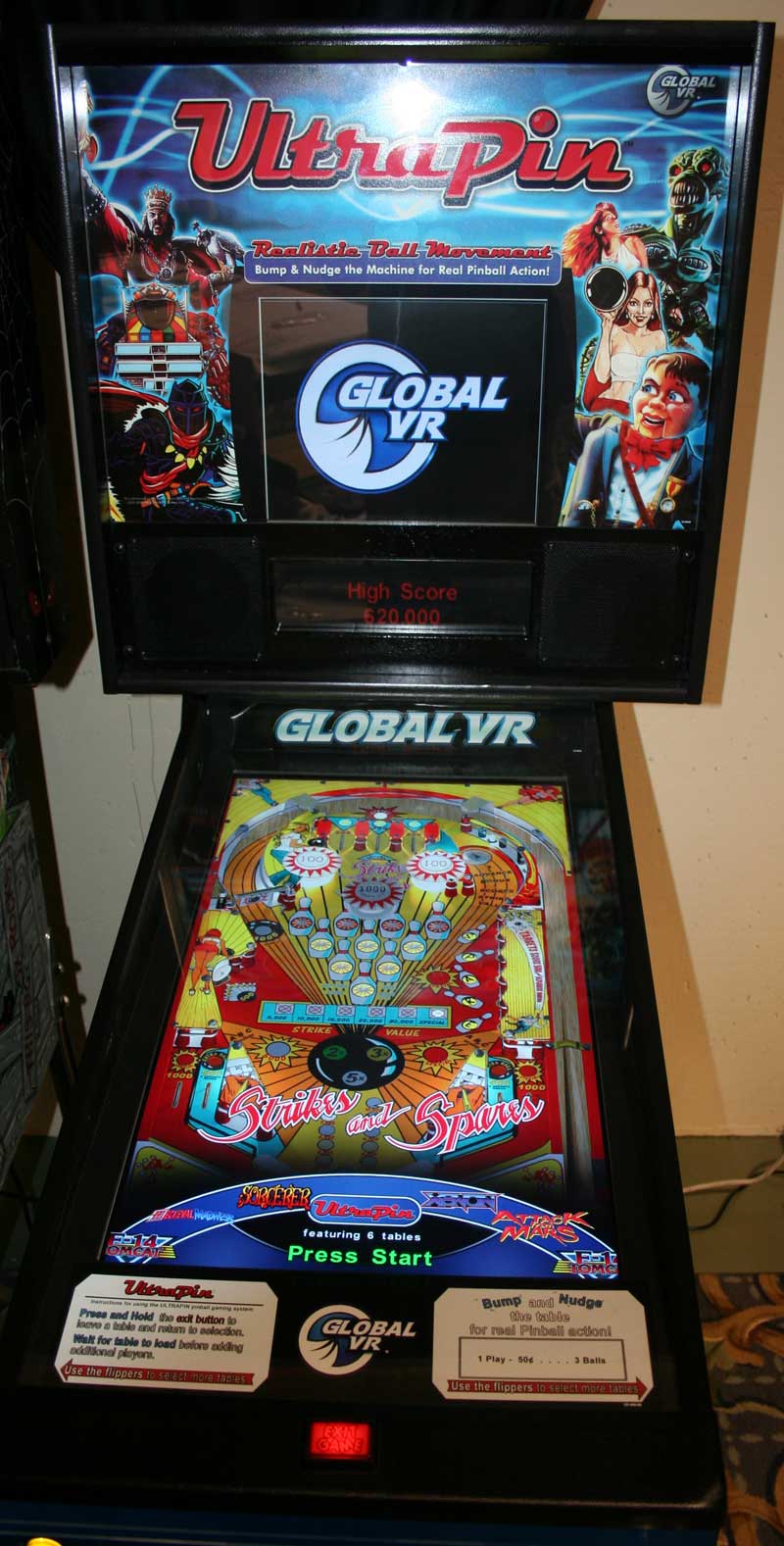 The playfield is actually a plasma display that mimics a real playfield. This may be a future for pinball but it isnt the same.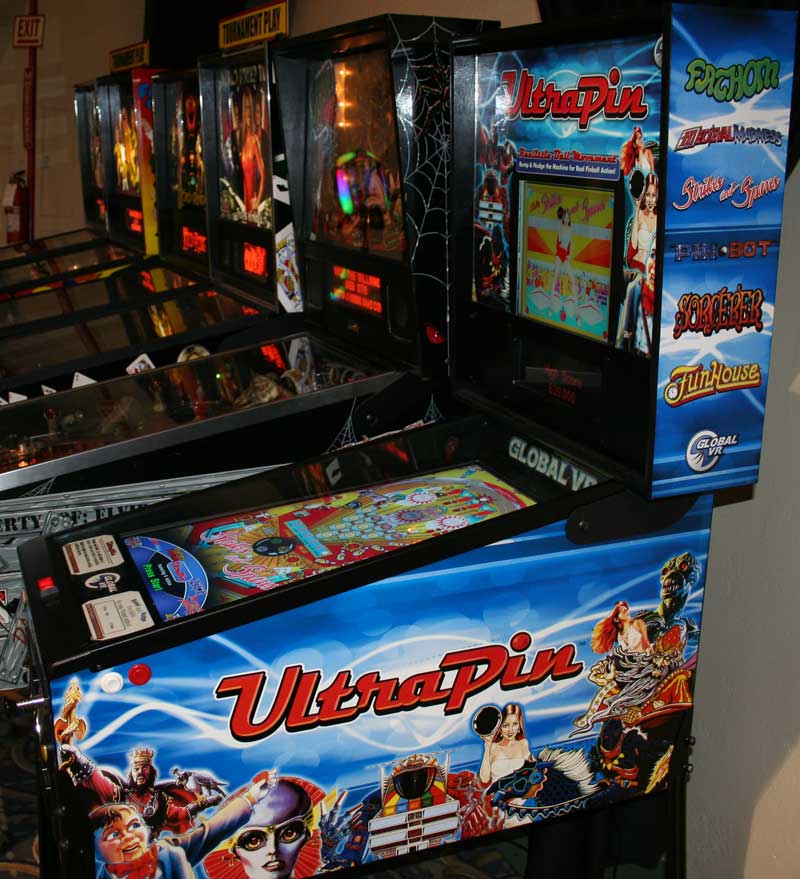 The side artwork is taken from various Willims and Bally pinball machines.

---
Buy This Machine Or Parts
---
See Discussion on The Utrapin Pinball On rec.games.pinball
See Other Pages Featuring A Utrapin Pinball Machine

---
---
Free Title Strips - Pinball Instruction Cards - Jukebox Archive - Your Nostalgia Stop! - Classic Soda Advertising Pinball Pages - Drive In Theaters - My Gameroom - Ken's Resume - Links - Fortune Tellers - The Cave - View Guestbook - Sign Guestbook - Wanted To Buy - Wanted To Sell - Gameroom Chat - Ken's Poll -

I could really use a small donation to keep this site running. If you care to help click the button below to send $5.
Back To Kens Homepage