---
Time Machine Pinball By Zaccaria of 1983 at www.pinballrebel.com
---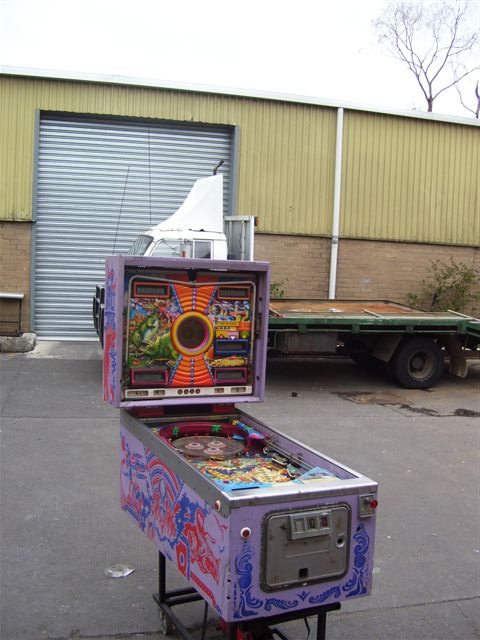 A classic Zaccaria pinball machine with great vibrant colors and cool artwork.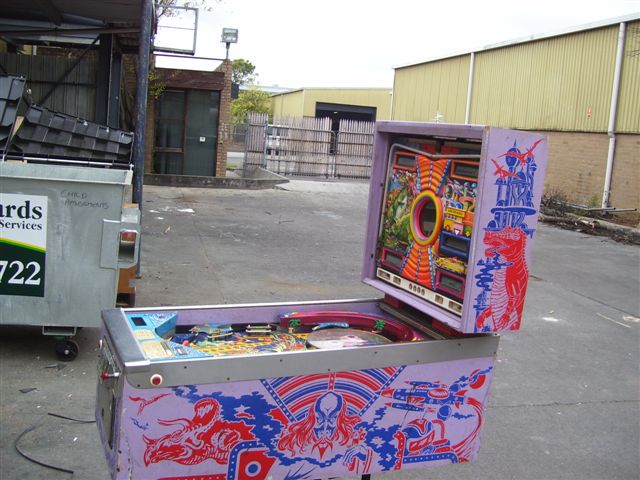 The tube you see in the backbox is neon and is something unique to Zaccaria machines.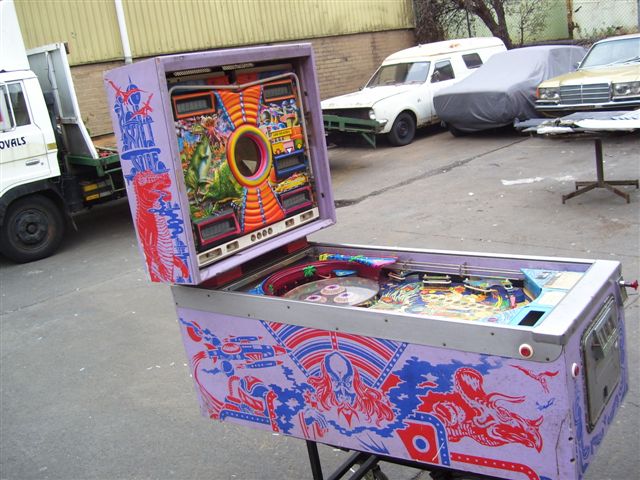 Full view of the side artwork.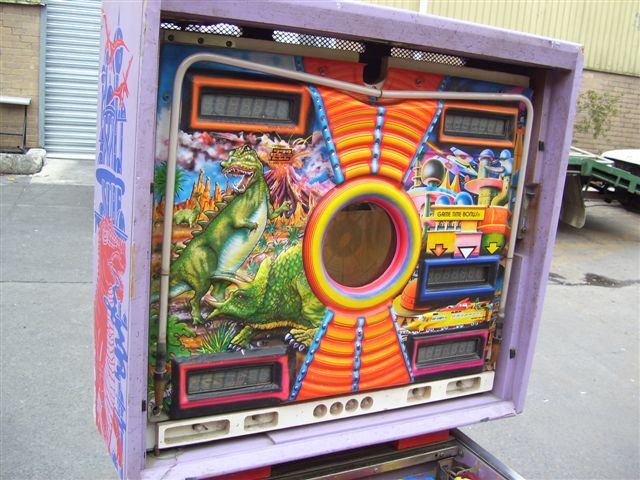 Another cool idea was the unique colors around each players score.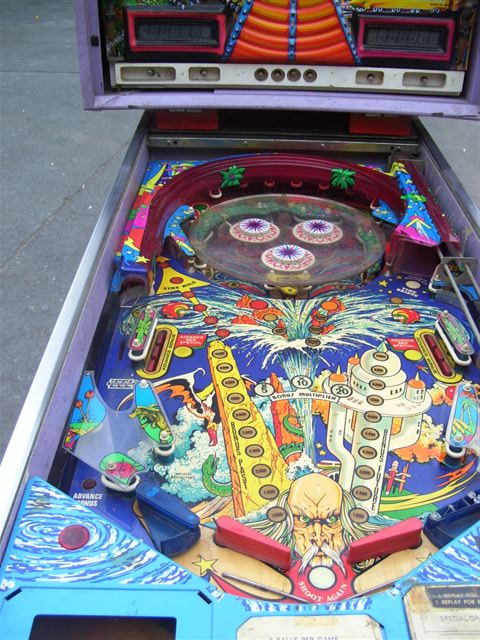 The pop bumper area actually raises and lowers.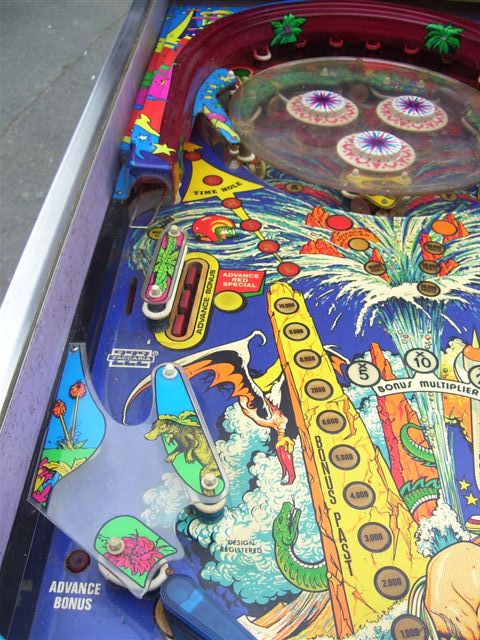 View of the playfield and drop targets.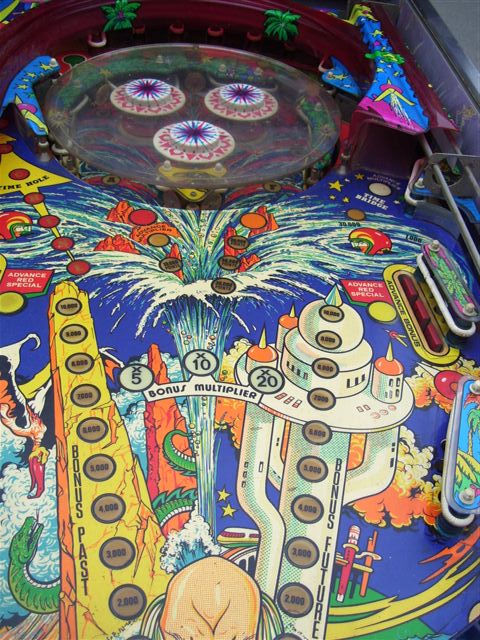 Center playfield view.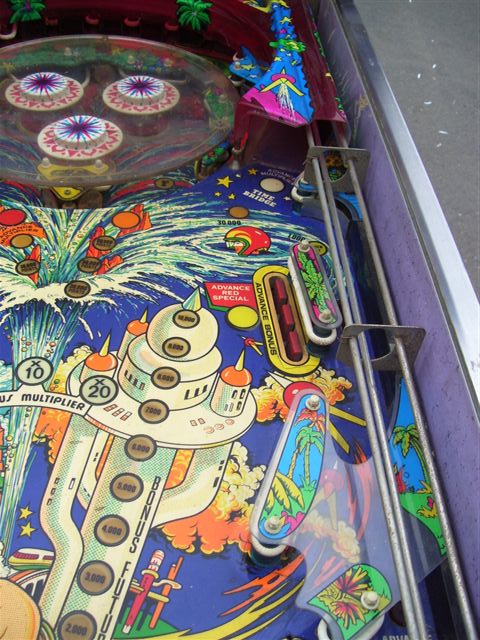 The shooter lane lifts the ball off of the playfield by use of a wire ramp.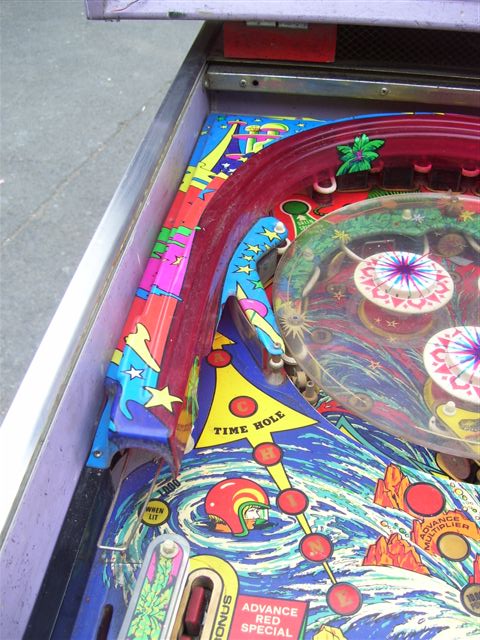 The time hole shot.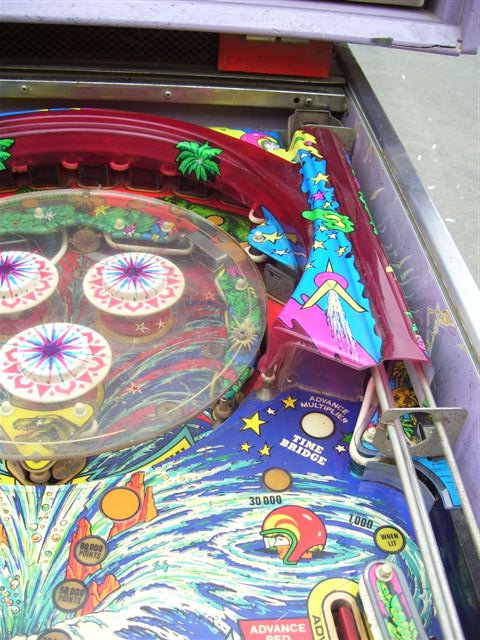 This playfield looks dull but will shine up nicely. These games used a special clearcoat and the playfields
are almost always in mint condition after cleaning.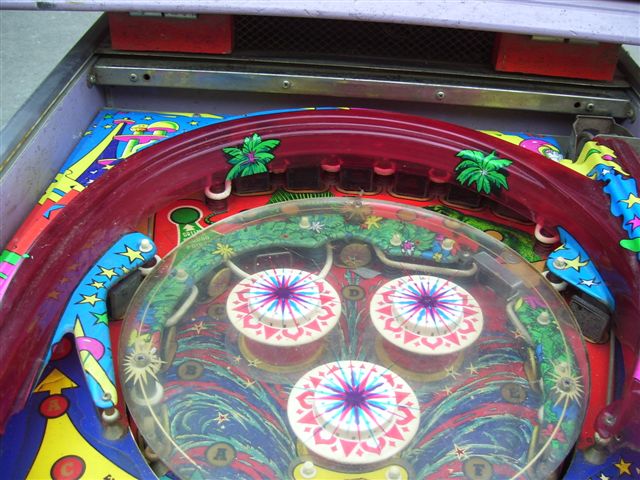 Closeup of the moving area of the playfield.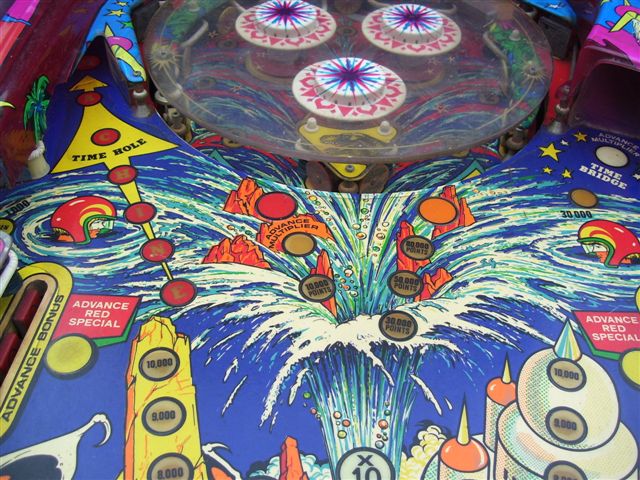 You can see this mech is caught between cycles.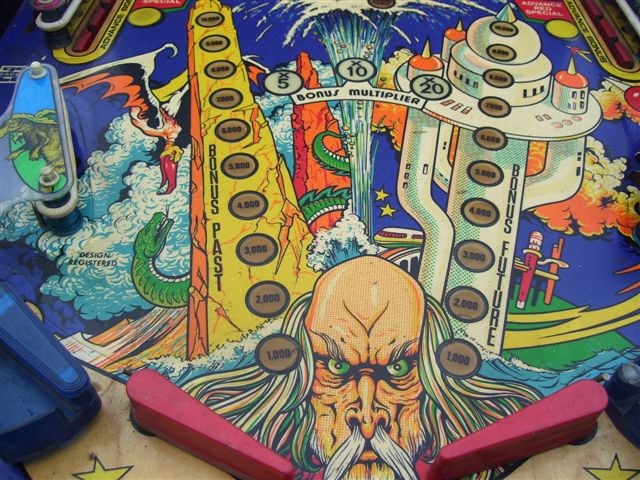 Outhole view. Man that guy is scary looking.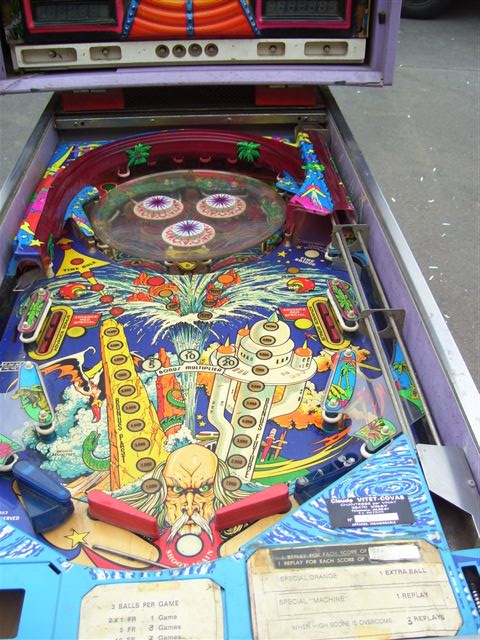 Full pinball playfield photo.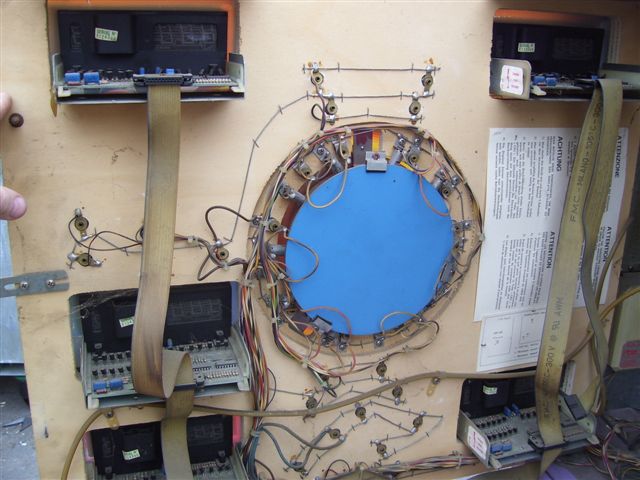 Inside the backbox.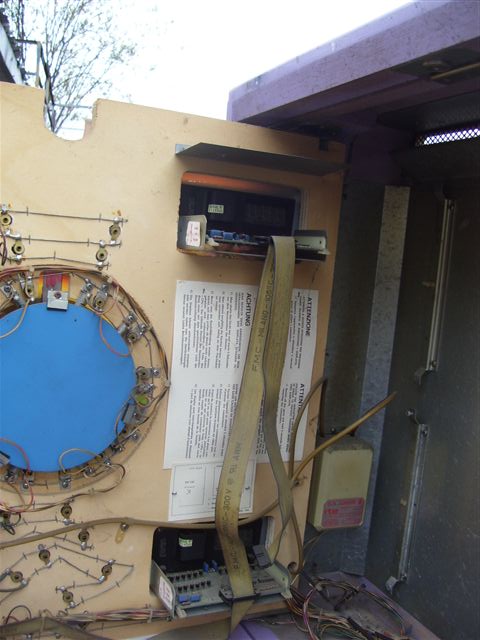 The score displays.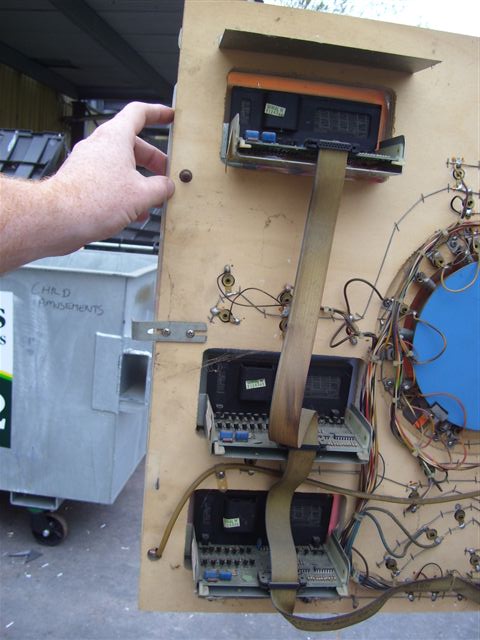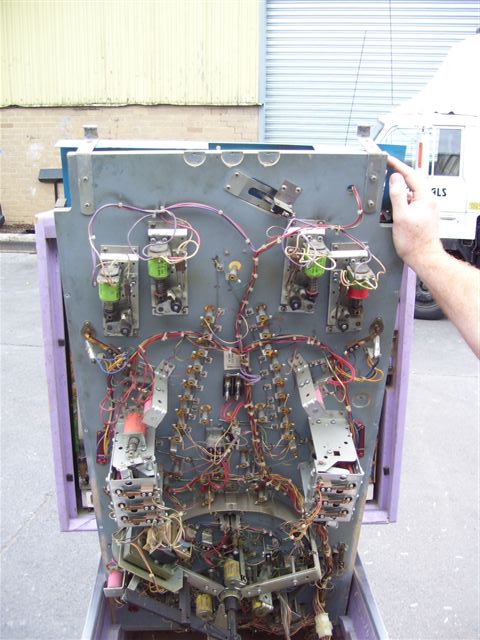 A shot under the playfield.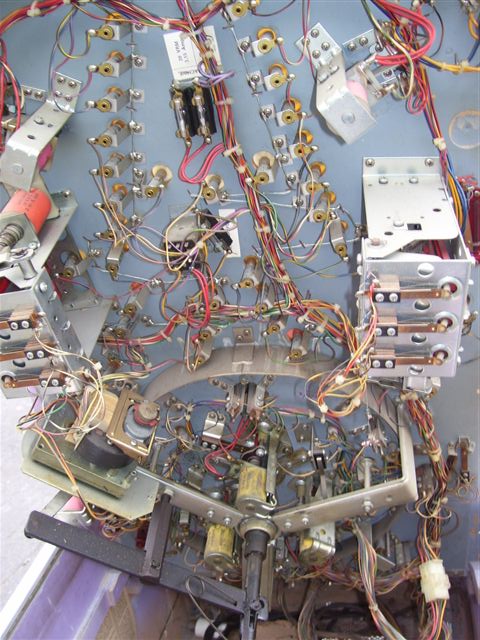 The bottom of this photo shows the mech that raises the topof the playfield.

Above Photos Courtesy of

www.pinballs-australia.com.au
---
Current Zaccaria Time Machine Pinball Machine Or Parts For Sale
Learn How to Play A Time Machine Pinball Machine Here
See Discussion on The Time Machine Pinball On rec.games.pinball
Learn How to Repair Your Time Machine Pinball Machine
See Other Pages Featuring A Time Machine Pinball Machine
See The Time Machine Pinball Machine Owners List

---
FROM THE INTERNET PINBALL DATABASE
Time Machine
April, 1983 / 4 Players
Manufacturer: Zaccaria, of Bologna, Italy
MPU: Zaccaria Generation 2
Type: Solid State Electronic
Production: 2,400 units
Notable Features: Features four flippers, and a playfield section with bumpers that lowers when the ball lands in the 'time hole'.
A clear roof above the bumpers then becoming the playfield. Also features a timed "bonus ball".

---
---
Free Title Strips - Pinball Instruction Cards - Jukebox Archive - Your Nostalgia Stop! - Classic Soda Advertising Pinball Pages - Drive In Theaters - My Gameroom - Ken's Resume - Links - Fortune Tellers - The Cave - View Guestbook - Sign Guestbook - Wanted To Buy - Wanted To Sell - Gameroom Chat - Ken's Poll -

I could really use a small donation to keep this site running. If you care to help click the button below to send $5.
Back To Kens Homepage