---
---
Superman Pinball By Atari 1979 at www.pinballrebel.com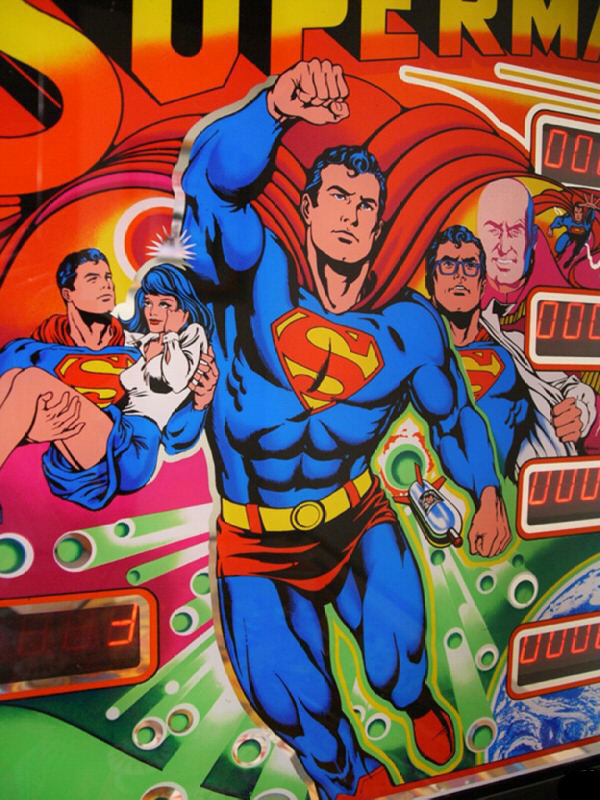 A great game by Steve Ritchie. It is one of his first pinball designs. Steve actually had background sound wired up to play in
Superman but Atari management were not interested. When Steve when to work at Williams he put that feature into Flash
which was his first pinball game at the company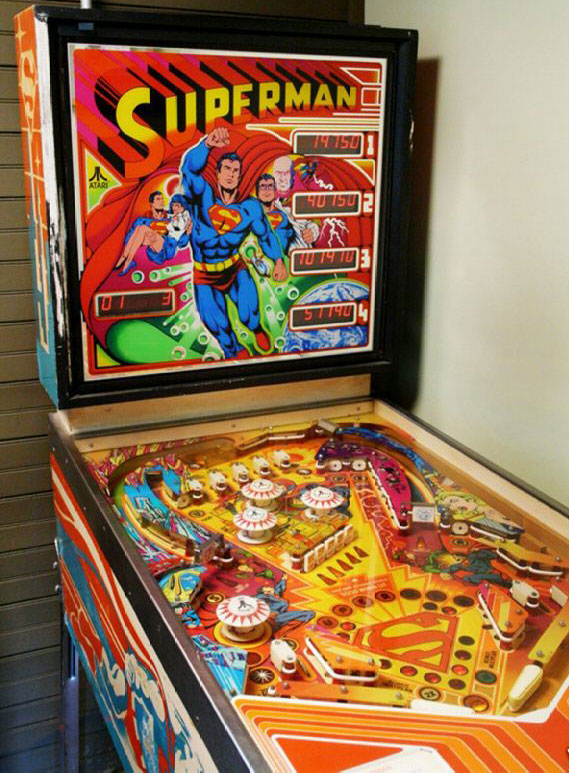 Although Atari pinball machines has score displays in the back all of the electronic were in the bottom on the cabinet.
Here you can see a great artwork job which is something that Atari was known for in their arcade line.



The playfield layout is a good for a first attempt.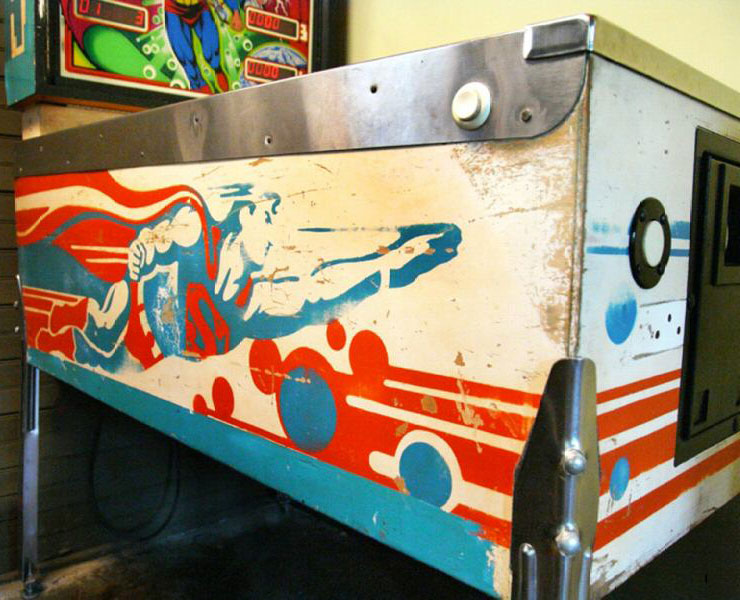 The side artwork features a flying Superman. The start button was also used on many Atari arcade games.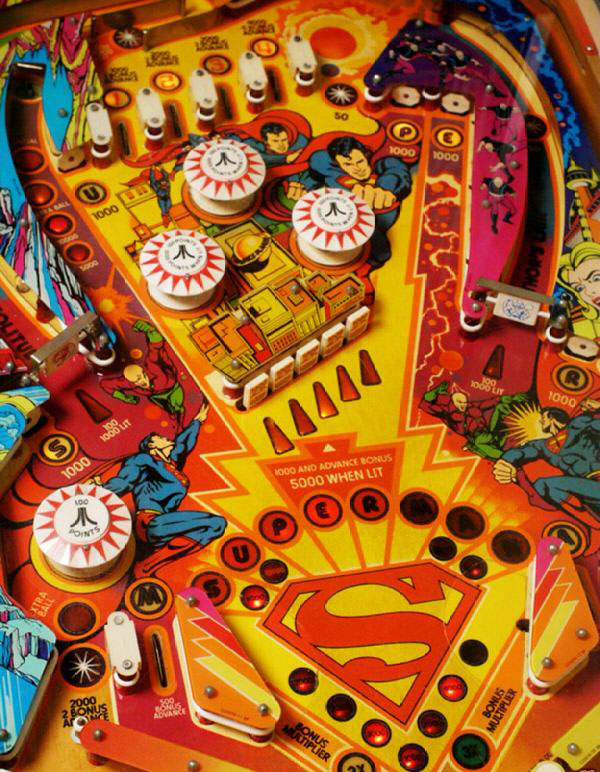 A view of the playfield.

---
FROM THE IPD
Superman
March, 1979 / 4 Players
Manufacturer: Atari, Incorporated (1976-1983)
MPU: Atari Generation/System 2
Type: Solid State Electronic
Theme: Celebrities - Fictional - Licensed Theme
Specialty: Widebody
Design by: Steve Ritchie
Art by: George Opperman
Sound by: Eugene Jarvis
Software by: Eugene Jarvis
Click Here For Full IPD Entry

---
Current Superman Pinball Machine And Parts For Sale
---
Learn How to Play A Superman Pinball Machine Here
See Discussion on The Superman Pinball On rec.games.pinball
Learn How to Repair Your Superman Pinball Machine
See Pages Of Other Superman Pinball Machine Owners

---
---
Free Title Strips - Pinball Instruction Cards - Jukebox Archive - Your Nostalgia Stop! - Classic Soda Advertising Pinball Pages - Drive In Theaters - My Gameroom - Ken's Resume - Links - Fortune Tellers - The Cave - View Guestbook - Sign Guestbook - Wanted To Buy - Wanted To Sell - Gameroom Chat - Ken's Poll -
I could really use a small donation to keep this site running. If you care to help click the button below to send $5.
Back To Kens Homepage

---