---
Playboy Pinball By Stern of 2002 at www.pinballrebel.com
---
This game came in three levels. One type had the girls in swimwear, the second in night attire and the third featured the girls in full nude poses and is not at acceptable for family use. This is mostly a bar game and due to the mature theme they are not found in homes very often. It is not family friendly and that should be a consideration if buying for a family gameroom.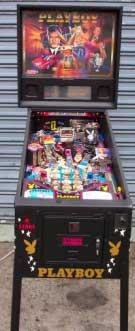 Pinball Glass with the icons of the Playboy culture.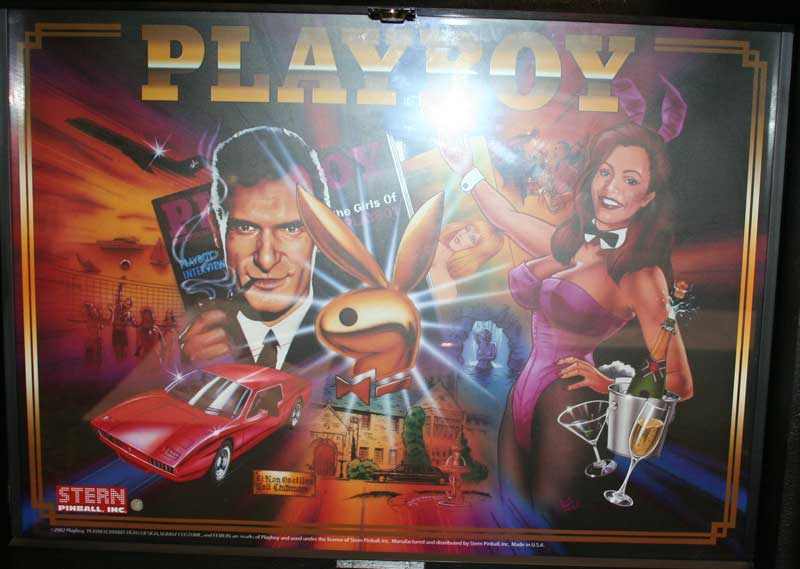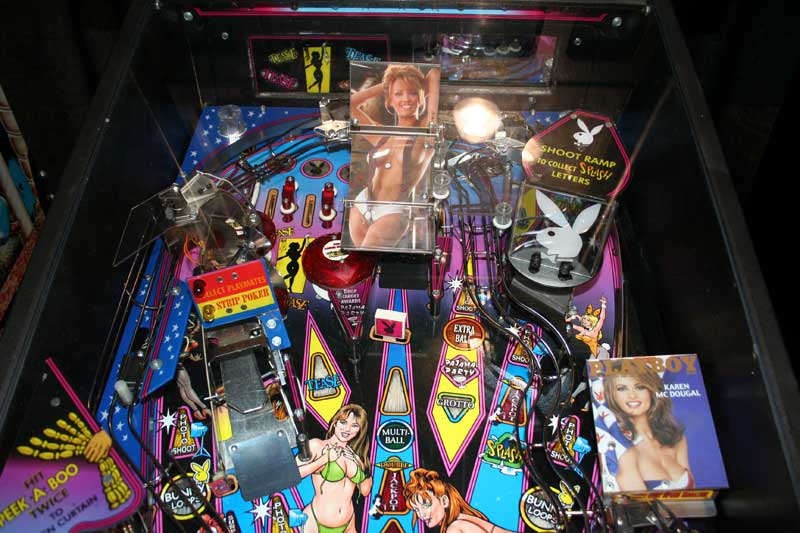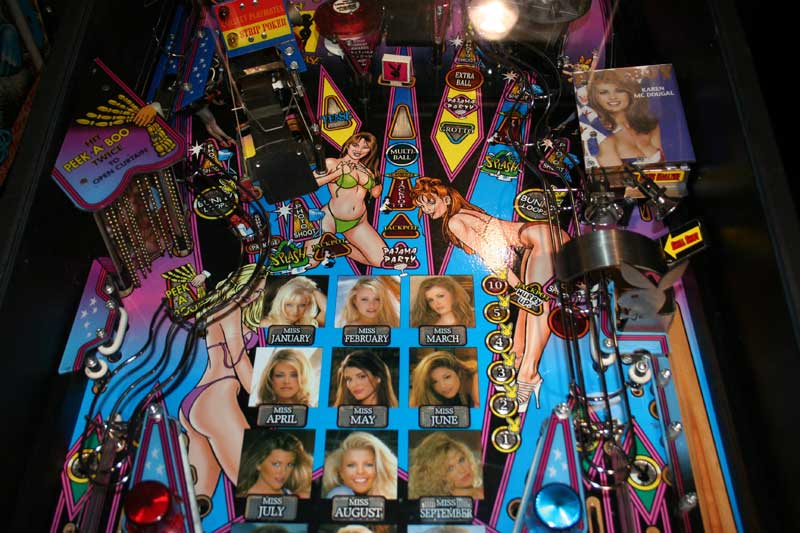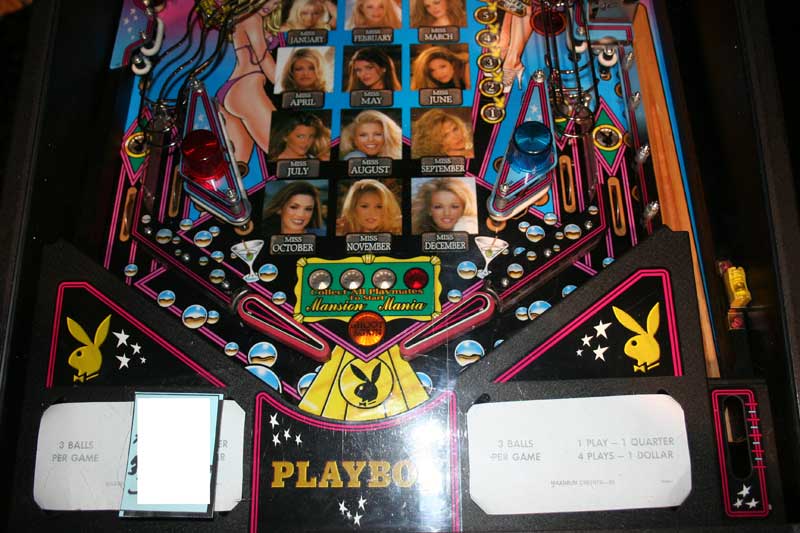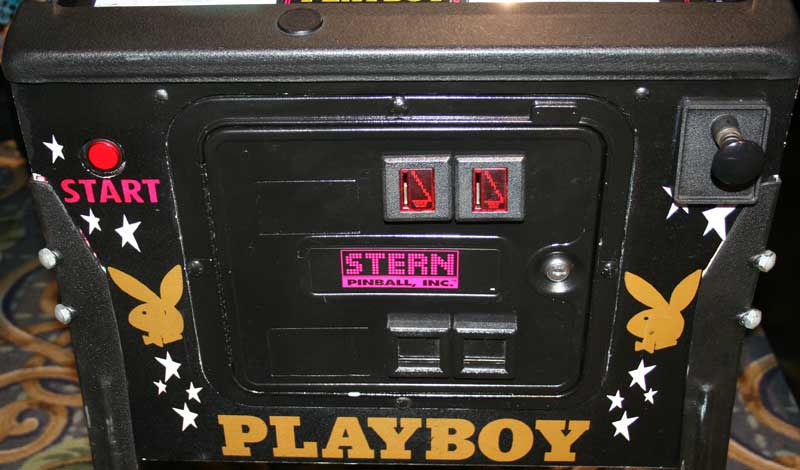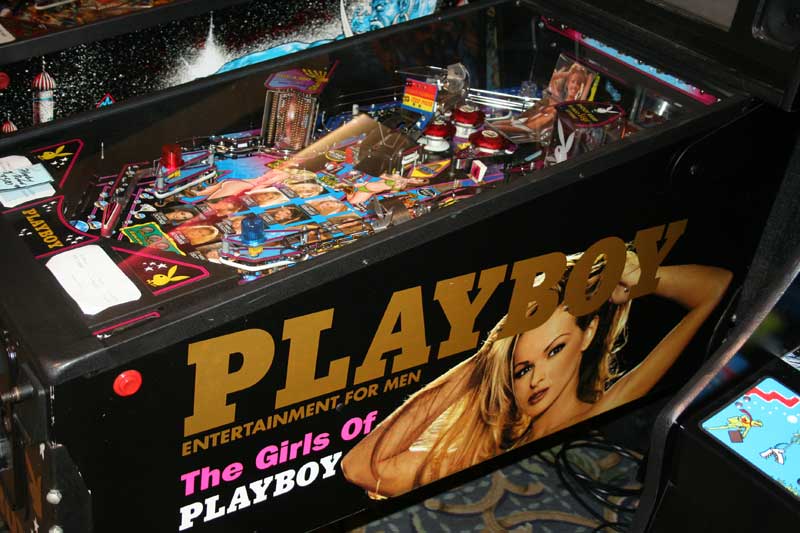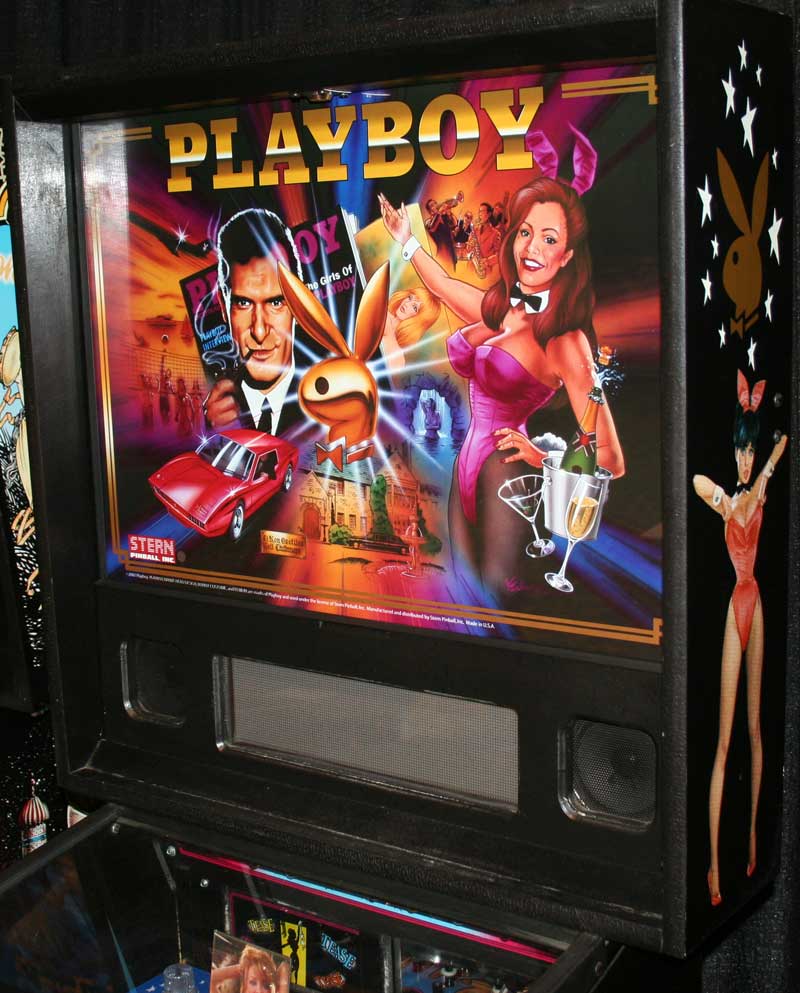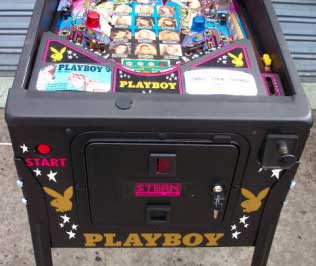 Coin door and front artwork.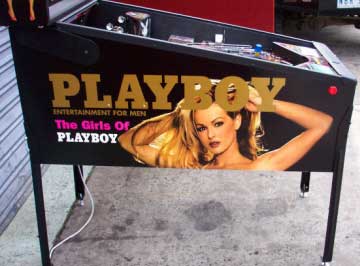 Side artwork features a photo rather than a drawn art package.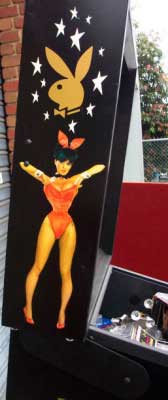 The head artwork has a girl in a bunny outfit.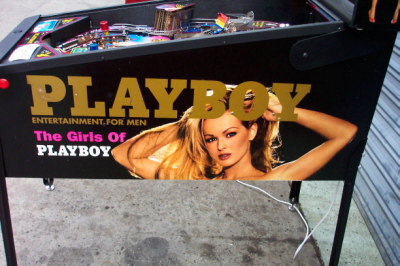 Opposing view of the pinball machine.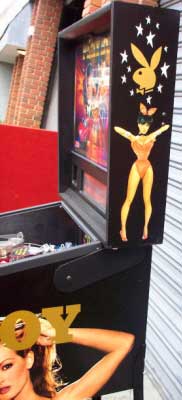 The black cabinets due a good job of hiding scratches.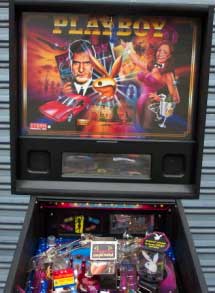 The front of the game.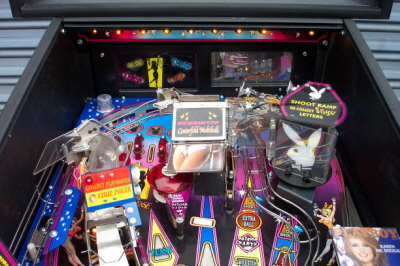 Upper playfield view with the centerfold partly unfolded in the middle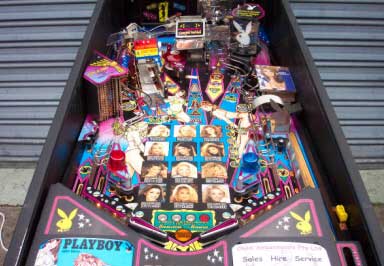 Full playfield view.



Upper left playfield view with the peek-a-boo target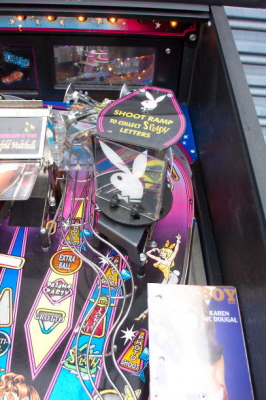 Upper right playfield view

Above Photos Courtesy of www.childamusements.com.au
---
Buy This Machine Or Parts
---
Learn How to Play A Playboy Pinball Machine Here
See Discussion on The Playboy Pinball On rec.games.pinball
Learn How to Repair Your Playboy Pinball Machine
See Other Pages Featuring A Playboy Pinball Machine

---
FROM THE INTERNET PINBALL DATABASE
Playboy
January, 2002 / 4 Players
Manufacturer: Stern Pinball, Incorporated, of Chicago, Illinois,
Model Number: 76
MPU: Sega/Stern Whitestar
Type: Solid State Electronic (SS)
Theme: Adult - Licensed Theme
Toys: Unfolding Centerfold toy, drop-down "Tease" screen, Peek-a-Boo beaded curtain, opening magazine
Concept by: Dwight Sullivan, George Gomez
Design by: Dwight Sullivan, George Gomez
Art by: Kevin O'Connor
Dots/Animation by: Mark Galvez
Mechanics by: George Gomez, Wesley Chang
Music by: Kyle Johnson
Sound by: Kyle Johnson
Software by: Dwight Sullivan, Lonnie D. Ropp, Orin Day

---
---
Free Title Strips - Pinball Instruction Cards - Jukebox Archive - Your Nostalgia Stop! - Classic Soda Advertising Pinball Pages - Drive In Theaters - My Gameroom - Ken's Resume - Links - Fortune Tellers - The Cave - View Guestbook - Sign Guestbook - Wanted To Buy - Wanted To Sell - Gameroom Chat - Ken's Poll -

I could really use a small donation to keep this site running. If you care to help click the button below to send $5.
Back To Kens Homepage