---
---
Rocky Pinball By Bally 1978 at www.pinballrebel.com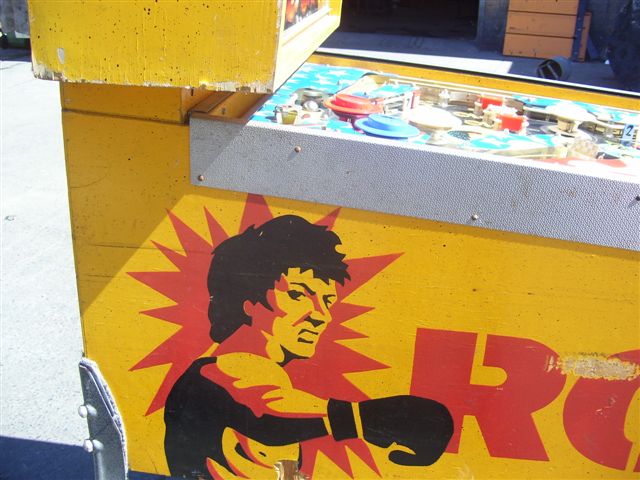 A game based on the series of Rocky Movies. In fact this pinball is seen in Rocky III with a different glass.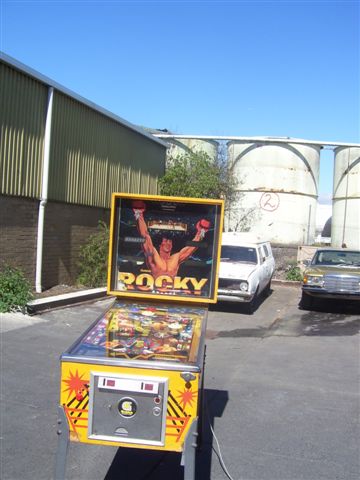 Full view of this pinball game.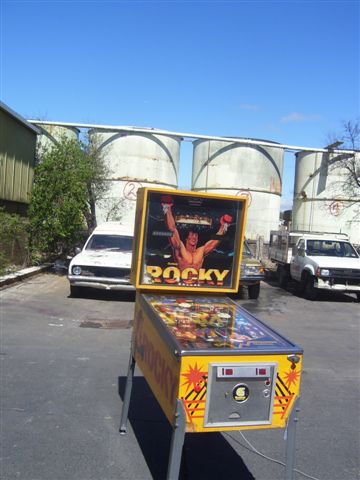 This is a widebody pinball the same size as Black Hole & Haunted House.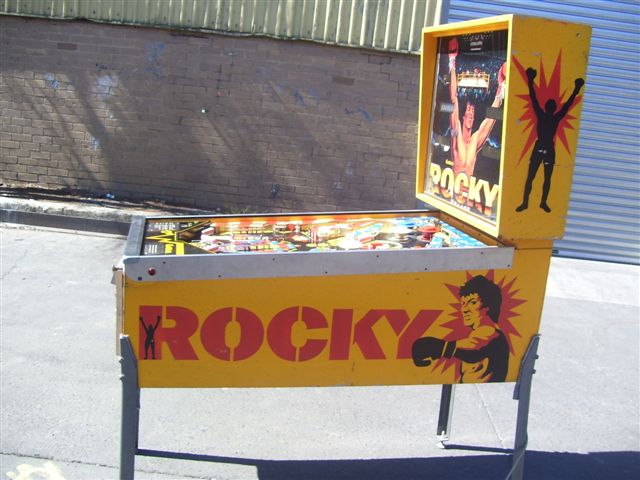 The side artwork is pretty good for stencils.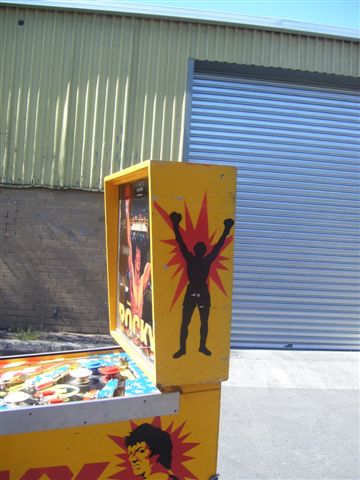 The head of the pinball carries the boxing theme as well.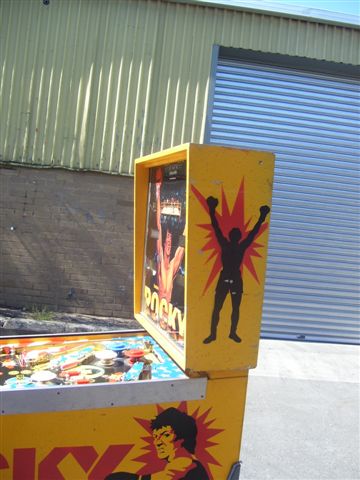 A closeup of the head artwork.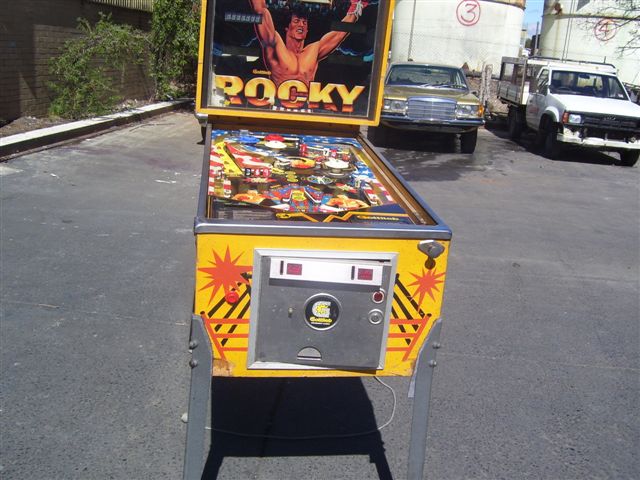 The game did not sell very well and only 1500 units or so were made a low run for a pinball machine.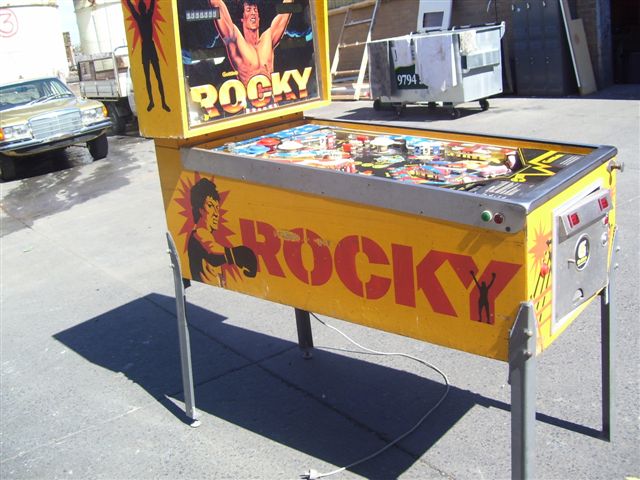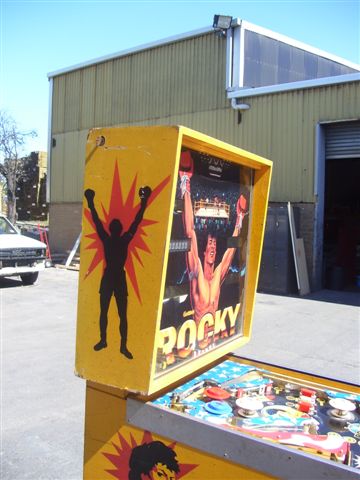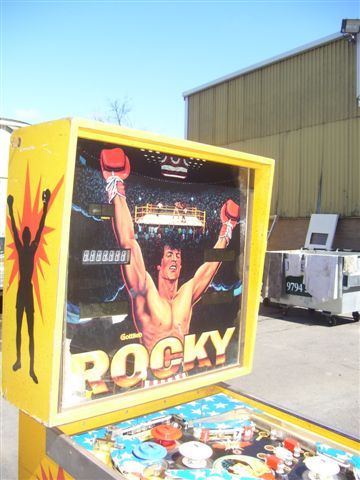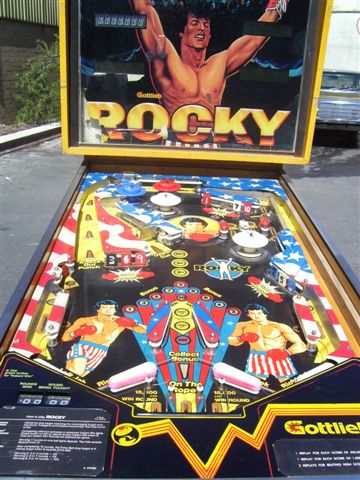 Here you can see that the flippers are backwards from standard pinball machines.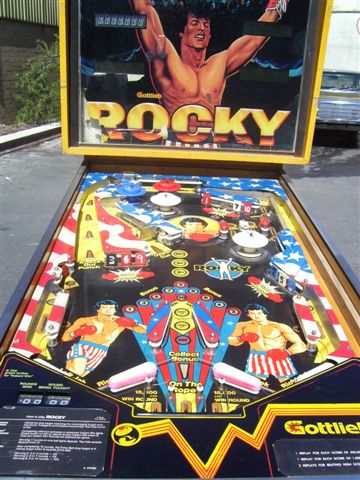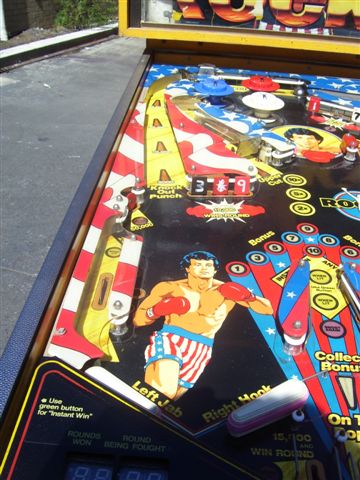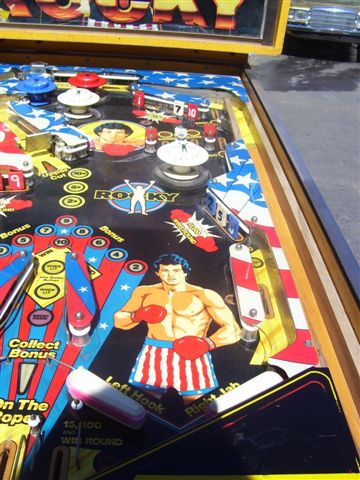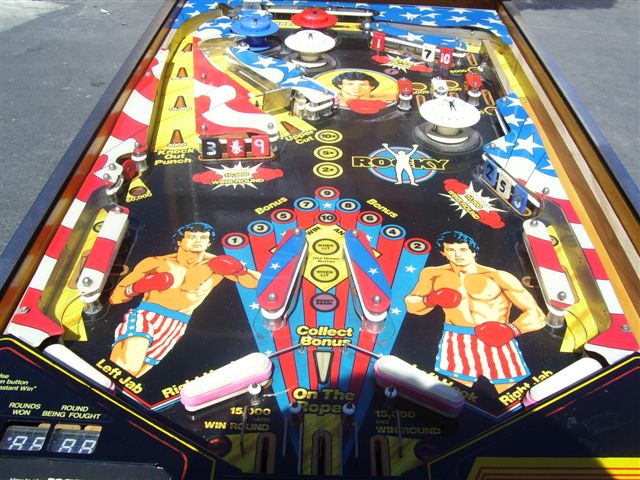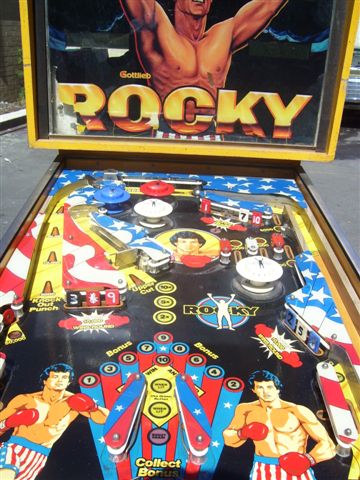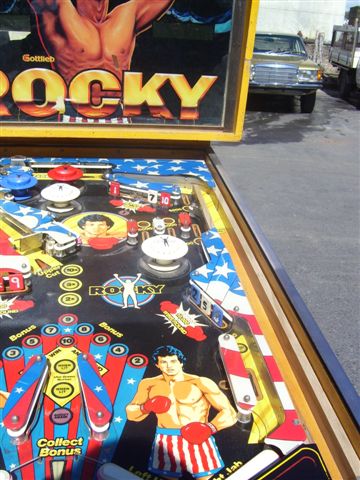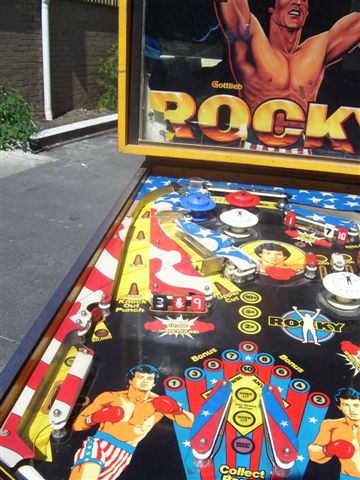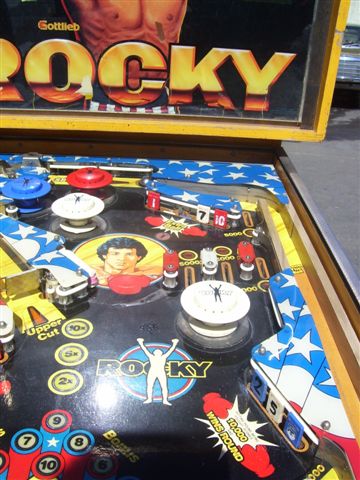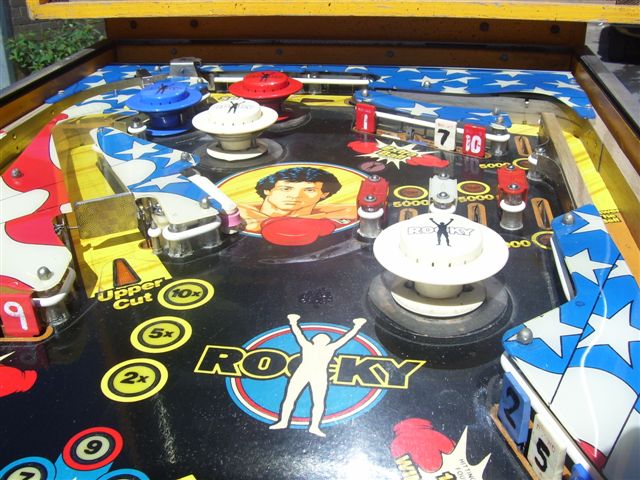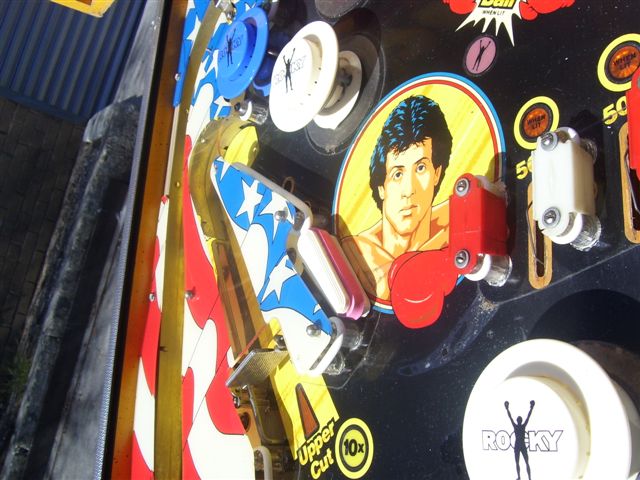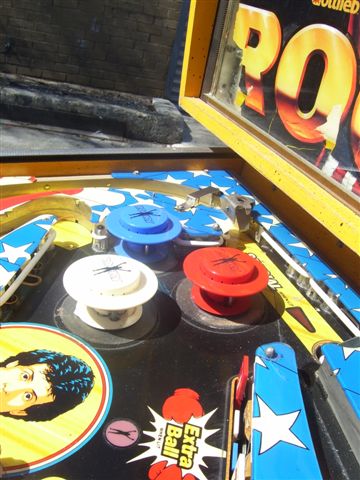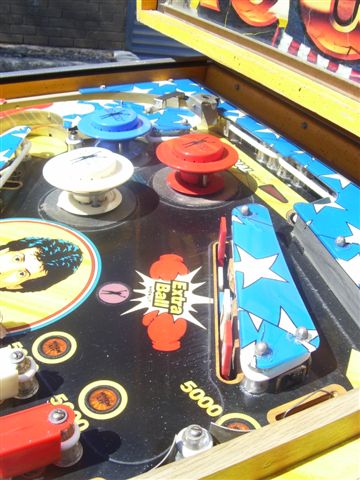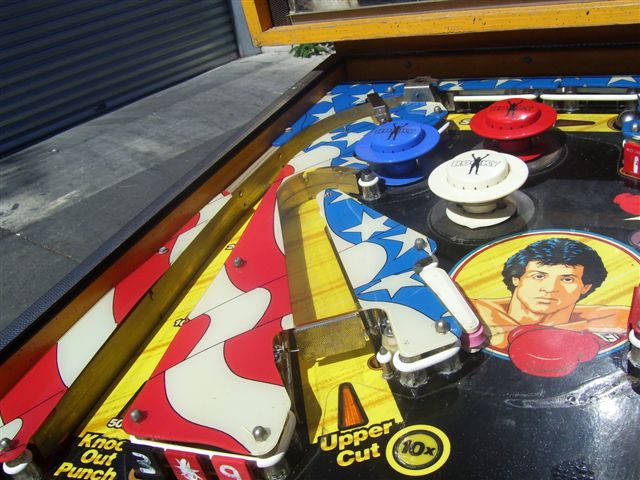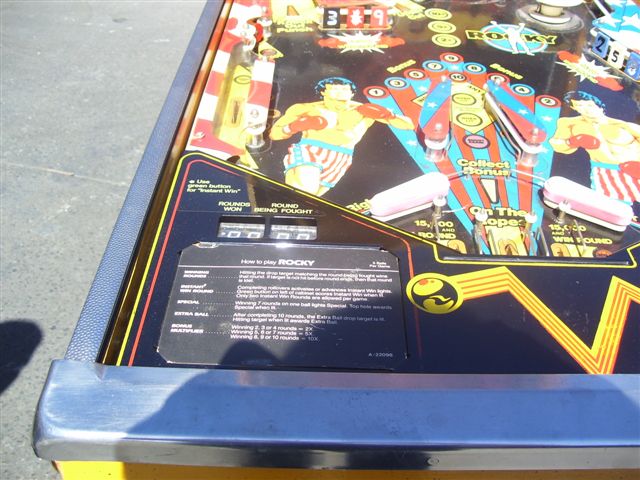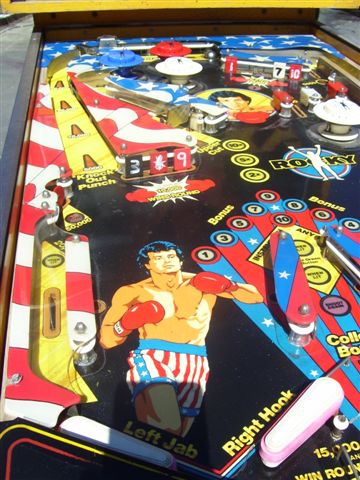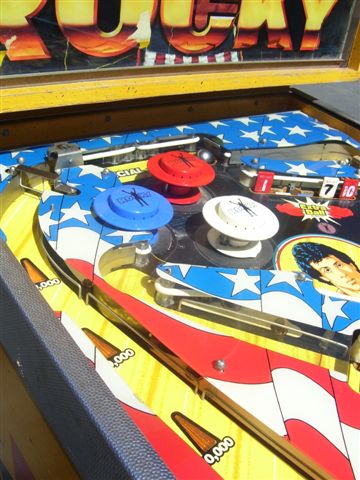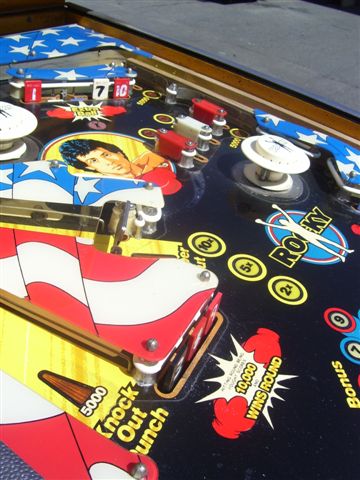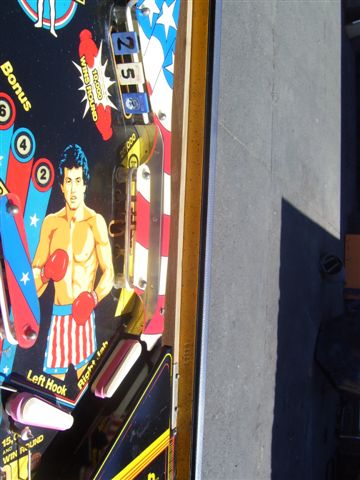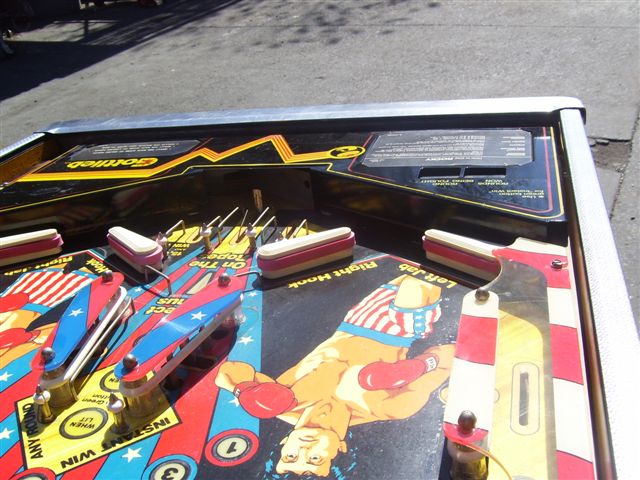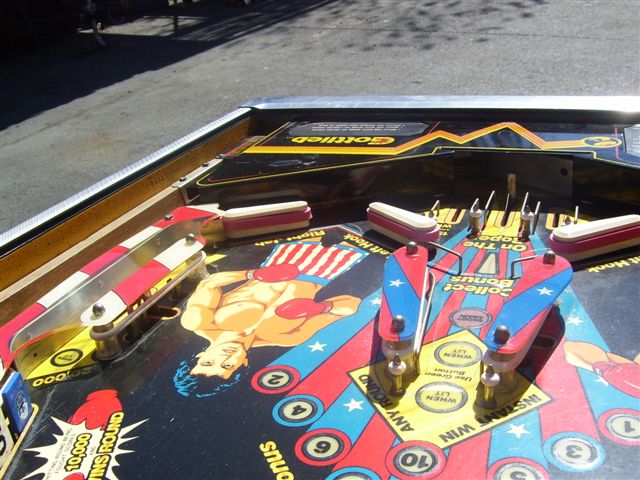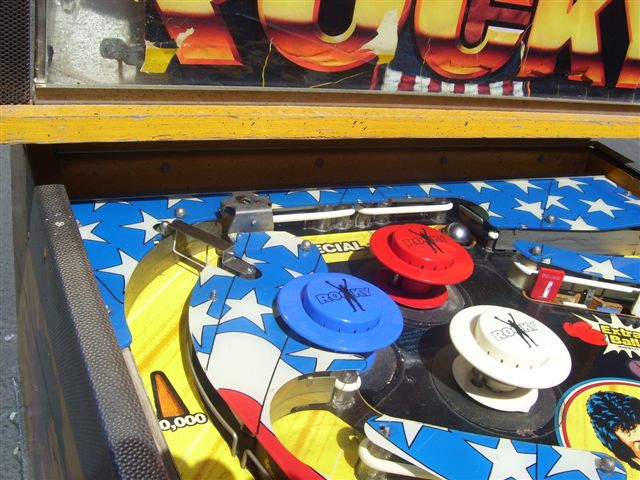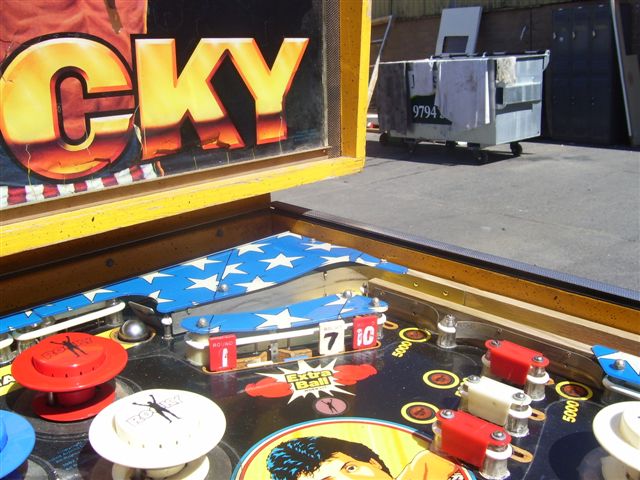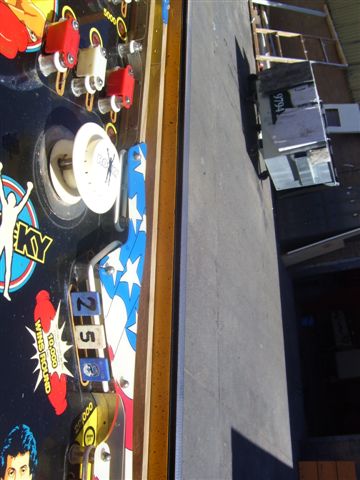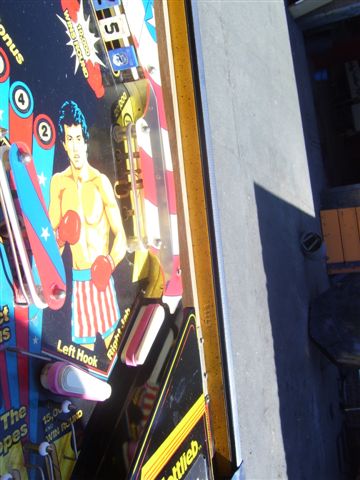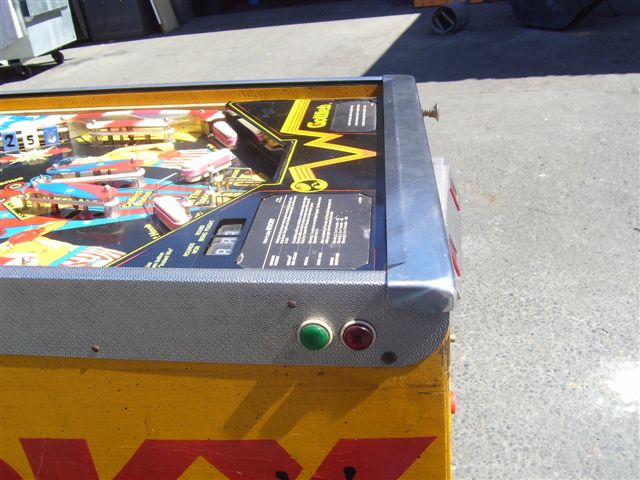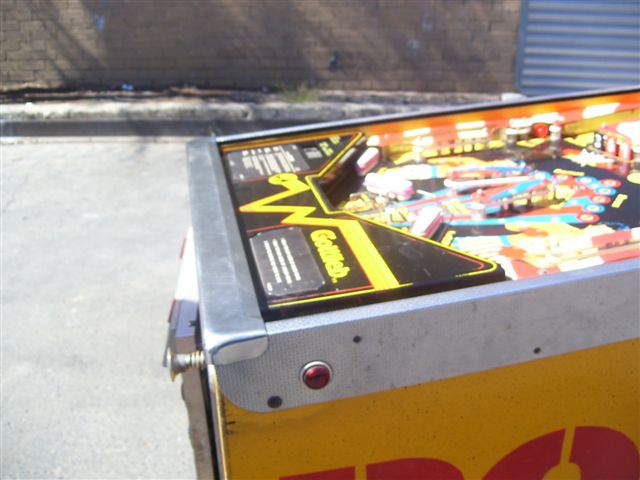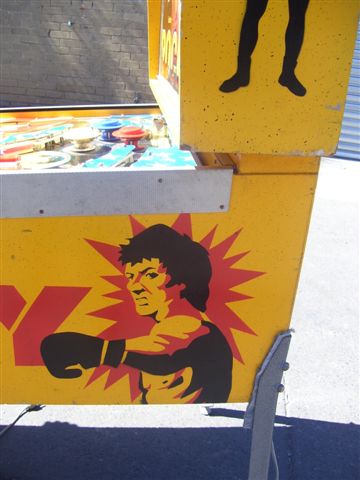 photos courtesy of Mark Www.childamusements.com.au
---
FROM THE IPD
Rocky
September, 1982 / 4 Players
Manufacturer: D. Gottlieb & Company
Model Number: 672
MPU: Gottlieb System 80A
Type: Solid State Electronic
Production: 1,504 units
Theme: Celebrities - Fictional - Licensed Theme
Specialty: Widebody
Design by: John Trudeau
Art by: David Moore
Notes: When seen in Rocky III this machine has a prop backglass used only for the movie
Only 3 of the prop backglasses were made and one was destroyed in the film.
The other two are in posession of collectors.
Click Here For Full IPD Entry

---
Current Rocky Pinball Machine And Parts For Sale
---
Learn How to Play A Rocky Pinball Machine Here
See Discussion on The Rocky Pinball On rec.games.pinball
Learn How to Repair Your Rocky Pinball Machine
See Pages Of Other Rocky Pinball Machine Owners

---
---
Free Title Strips - Pinball Instruction Cards - Jukebox Archive - Your Nostalgia Stop! - Classic Soda Advertising Pinball Pages - Drive In Theaters - My Gameroom - Ken's Resume - Links - Fortune Tellers - The Cave - View Guestbook - Sign Guestbook - Wanted To Buy - Wanted To Sell - Gameroom Chat - Ken's Poll -
I could really use a small donation to keep this site running. If you care to help click the button below to send $5.
Back To Kens Homepage

---