---
---
Rock Encore Pinball By Gottlieb 1986 at www.pinballrebel.com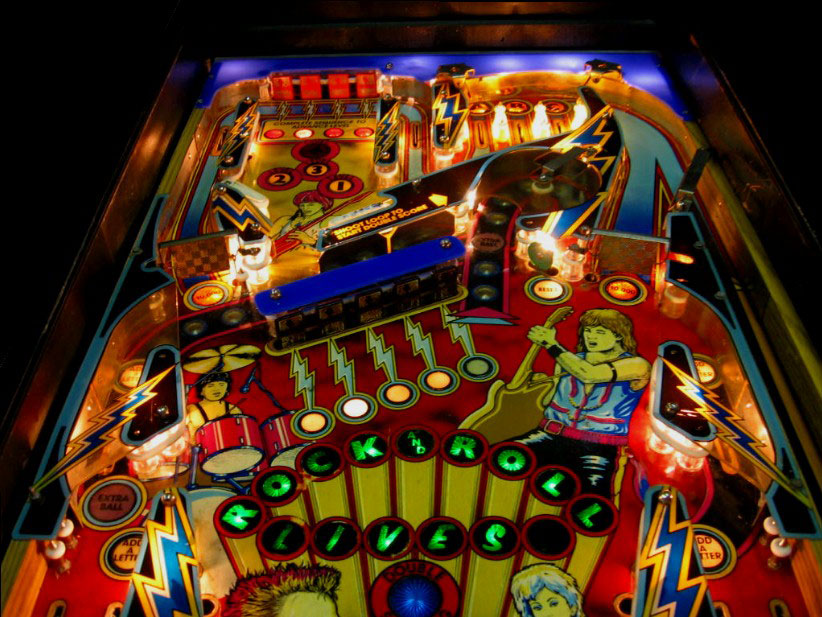 A low production pinball machine with a rock theme. This pinball machine was released both as a conversion kit for the earlier
released Rock pinball and as a stand alone machine.
The dedicated verion of this pinball machine is very rare and less than 1,000 were produced.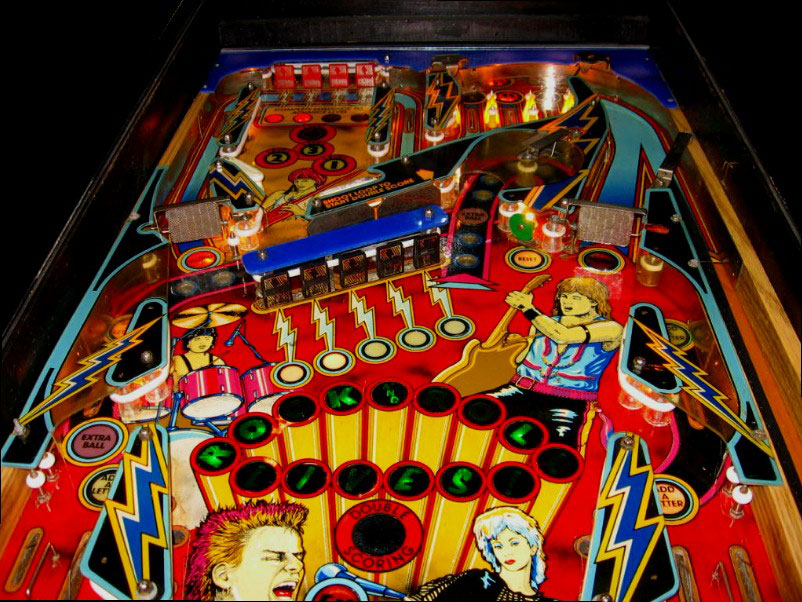 The upper playfield on this pinball fetures drop targets, spinners, and rollover lanes. As you can see by the art it is very 1980's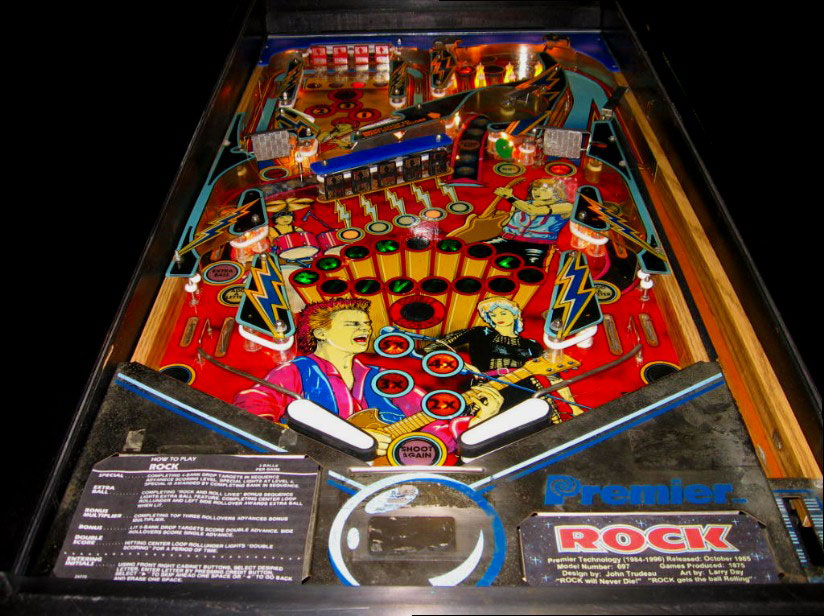 Here is a full playfield view. Note that the game lacks ramps or upper levels.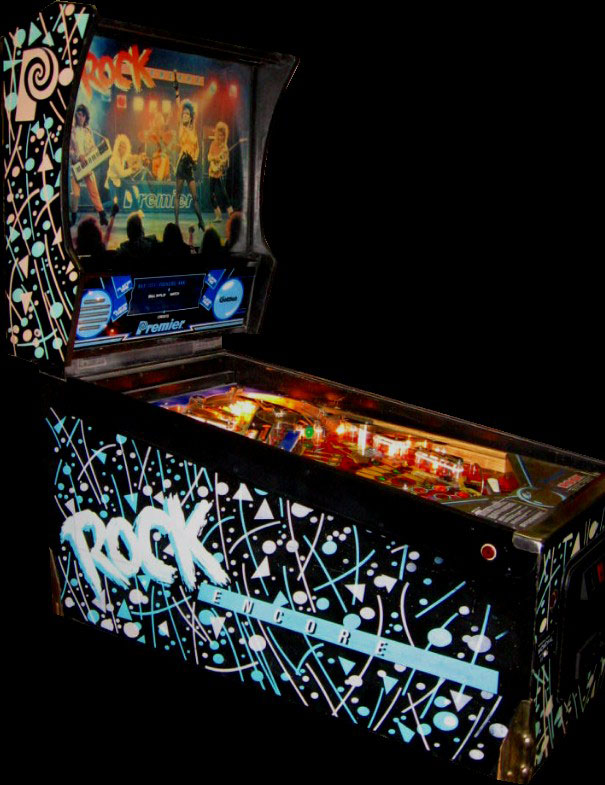 Here is a side view of this pinball machine. It made use of aqua and pink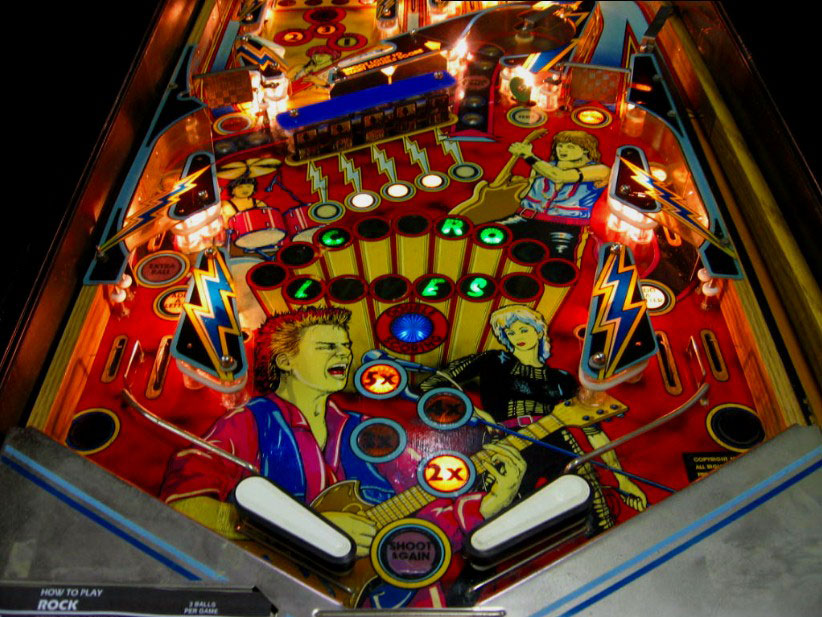 A closeup of the pinball flippers and outhole.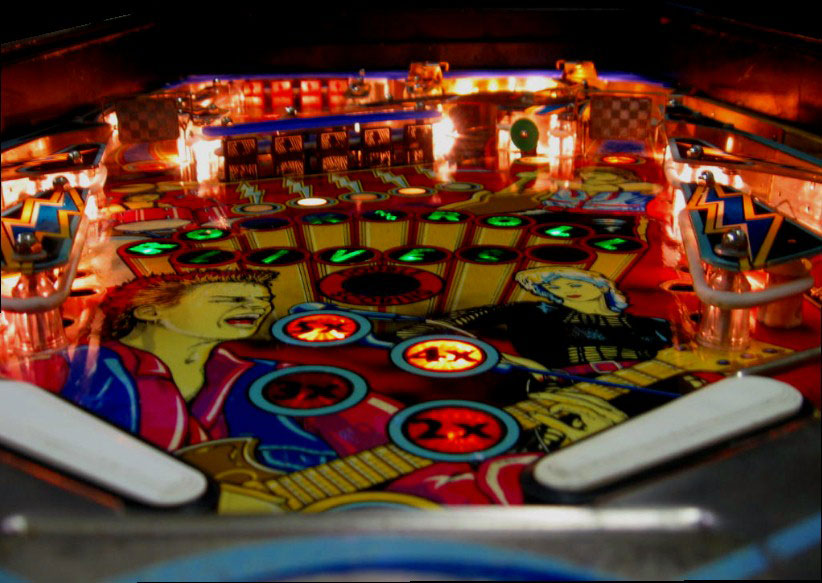 A view from playfield level.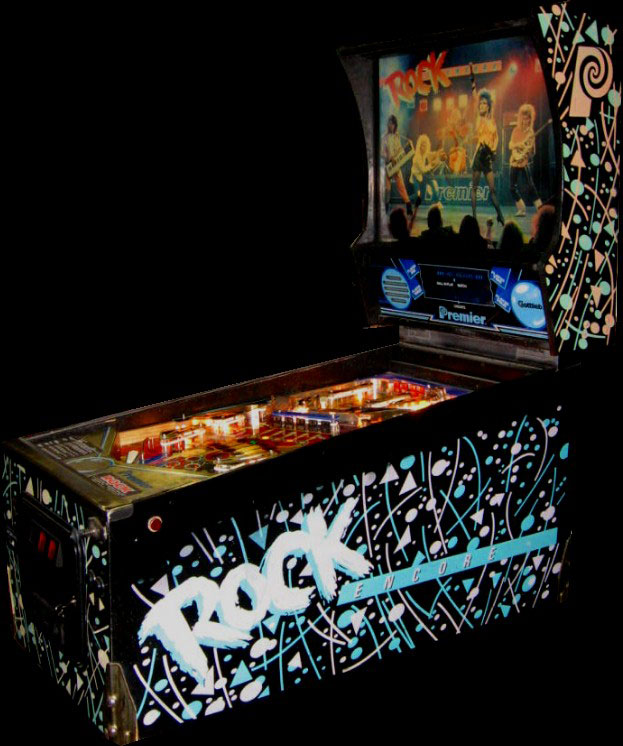 Overall view of this pinball machine.

Photos Above Courtesy Of barrywnj
---
FROM THE IPD
Rock Encore
April, 1986 / 4 Players
Manufacturer: Premier Technology / Gottlieb
Model Number: 704
MPU: Gottlieb System 80B
Type: Solid State Electronic
Production: 245 units
Specialty: Conversion Kit
Design by: John Trudeau
Art by: Don Marshall, Larry Day
Notes: This was available as a 15 minute art & sound conversion kit for any Rock pinball game consisting of a
replacement photo translite and three new sound ROMs.
Click Here For Full IPD Entry

---
Current Rock Encore Pinball Machine And Parts For Sale
---
Learn How to Play A Rock Encore Pinball Machine Here
See Discussion on The Rock Encore Pinball On rec.games.pinball
Learn How to Repair Your Rock Encore Pinball Machine
See Pages Of Other Rock Encore Pinball Machine Owners

---
---
Free Title Strips - Pinball Instruction Cards - Jukebox Archive - Your Nostalgia Stop! - Classic Soda Advertising Pinball Pages - Drive In Theaters - My Gameroom - Ken's Resume - Links - Fortune Tellers - The Cave - View Guestbook - Sign Guestbook - Wanted To Buy - Wanted To Sell - Gameroom Chat - Ken's Poll -
I could really use a small donation to keep this site running. If you care to help click the button below to send $5.
Back To Kens Homepage

---