---
Pro Football Pinball By D. Gottlieb & Company of 1973 at www.pinballrebel.com
---
Another single player wedge head pinball machine with a sports theme.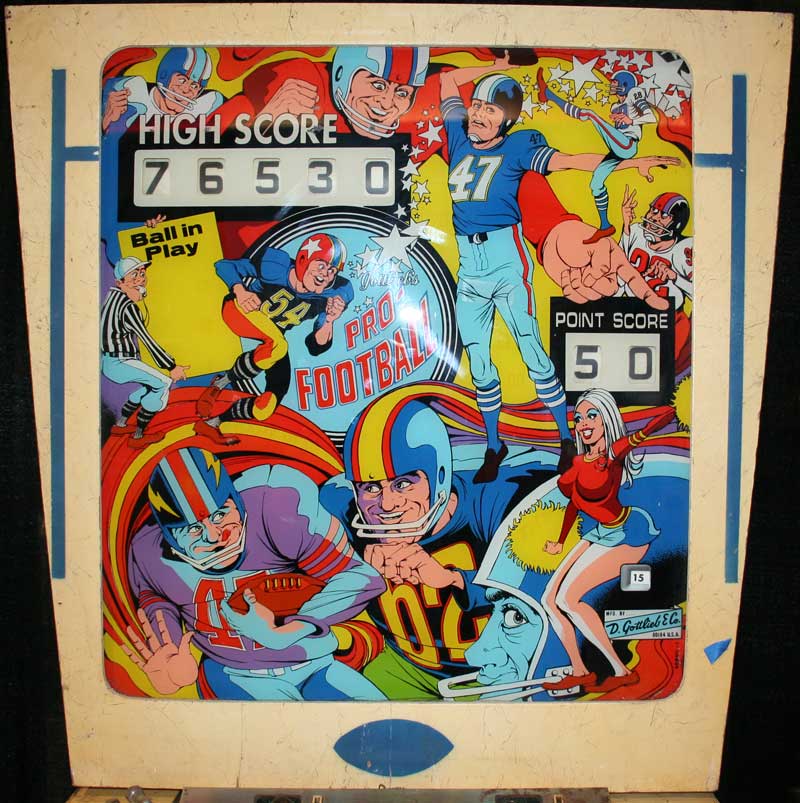 The backglass features guys playing football and one cheerleader.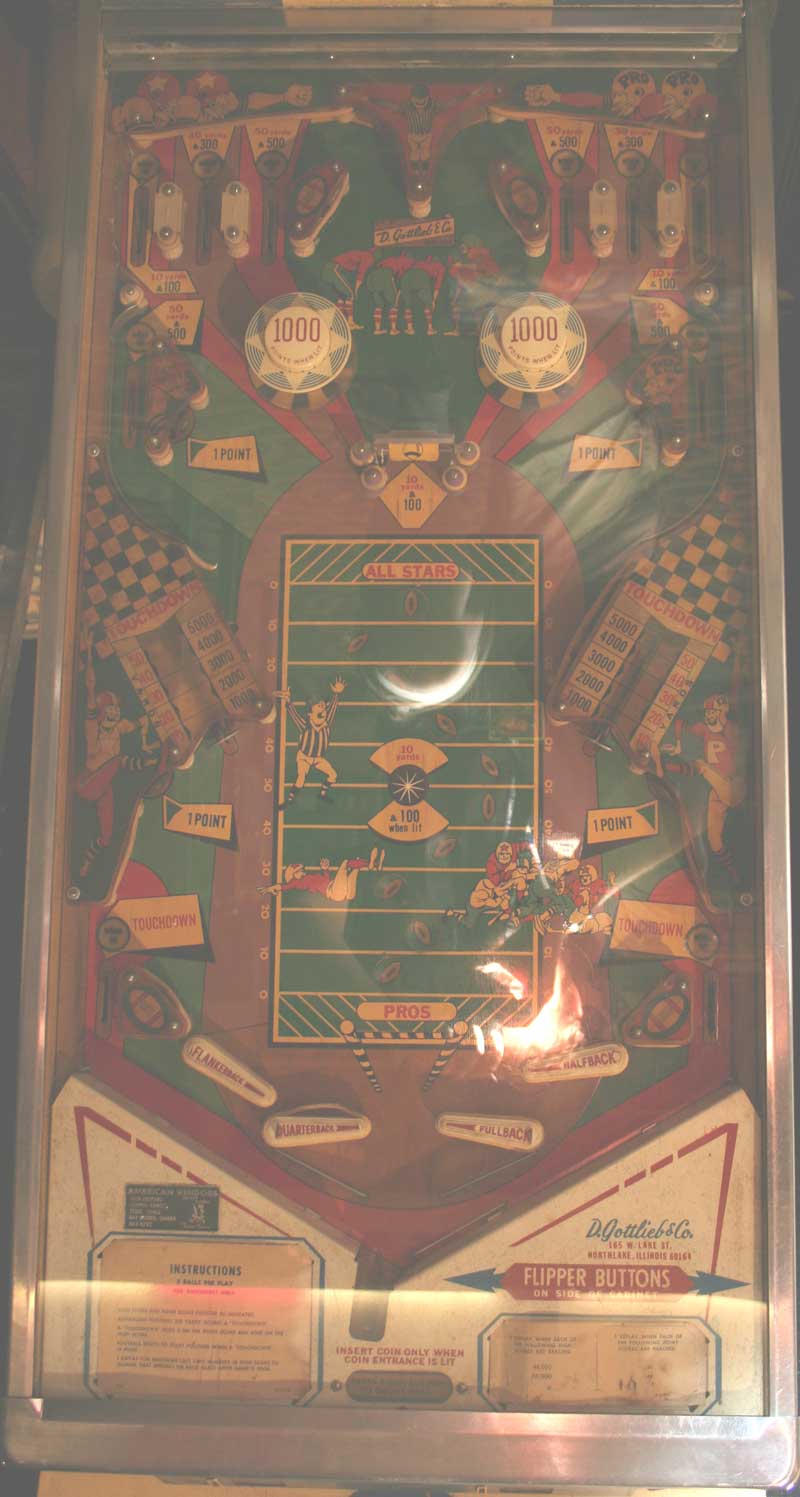 The playfield makes interesting use of space since the ball shooter is also the drain.

---
Buy This Machine Or Parts
---
Learn How to Play A Pro Football Pinball Machine Here
See Discussion on The Pro Football Pinball On rec.games.pinball
Learn How to Repair Your Pro Football Pinball Machine
See Other Pages Featuring A Pro Football Pinball Machine

---
FROM THE INTERNET PINBALL DATABASE
Pro-Football
February, 1973 / 1 Player
Manufacturer: D. Gottlieb & Company
Model Number: 336
Type: Electro-mechanical
Production: 4,500 units
Theme: Sports - Football
Notable Features: Flippers (4), Pop bumpers (2), Vari-targets (2), Rollunder spinner (1).
Ball enters playfield from between the flippers when right flipper button is pressed.
Extra pair of score reels on backglass tally the Point Score.
Design by: Ed Krynski, John Osborne
Art by: Gordon Morison

---
---
Free Title Strips - Pinball Instruction Cards - Jukebox Archive - Your Nostalgia Stop! - Classic Soda Advertising Pinball Pages - Drive In Theaters - My Gameroom - Ken's Resume - Links - Fortune Tellers - The Cave - View Guestbook - Sign Guestbook - Wanted To Buy - Wanted To Sell - Gameroom Chat - Ken's Poll -

I could really use a small donation to keep this site running. If you care to help click the button below to send $5.
Back To Kens Homepage