---
Pinball Magic Pinball By Capcom of 1995 at www.pinballrebel.com
---
One of the best looking games made by Capcom Pinball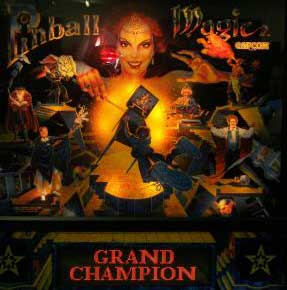 The girl on the glass is very striking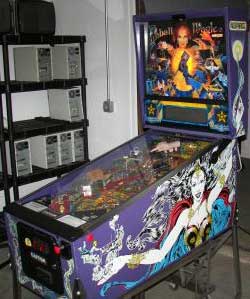 The side artwork package is second to none.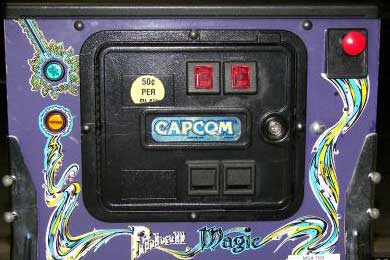 The magic theme is carried over to the coin door area as well.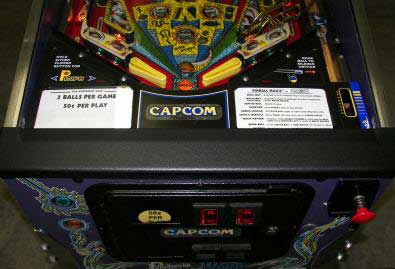 Here is a look at the card apron and flippers.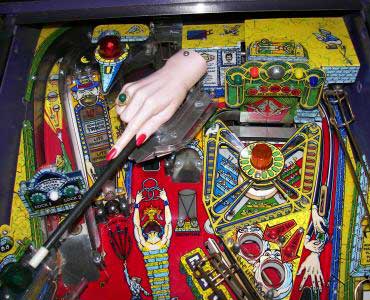 The wand is a neat toy. The ball rolls under it by means of a magnet.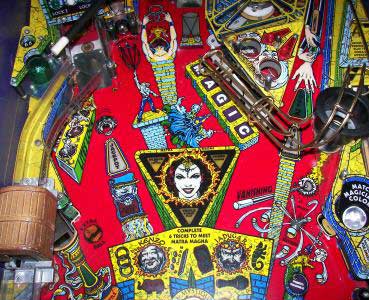 Middle playfield view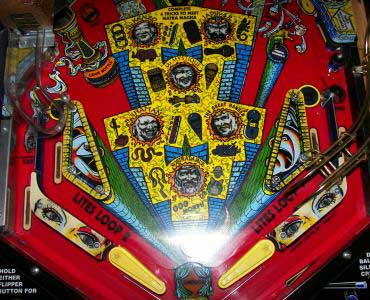 Lower playfield. It is obvious that the playfield and side artwork are two very different styles.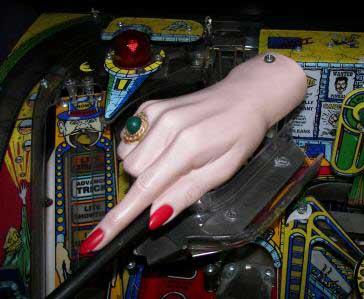 A closer look at the hand with the wand.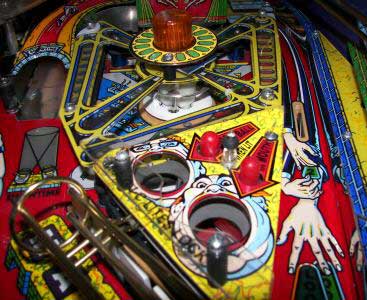 A unique layout lets the game have pop bumper action with only one bumper.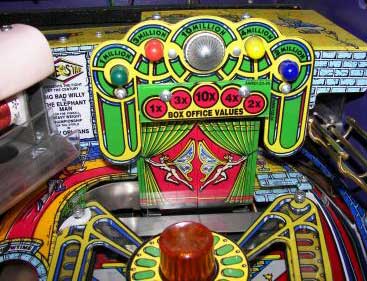 A neat little levitating ball trick. The effect is better than the Bally version.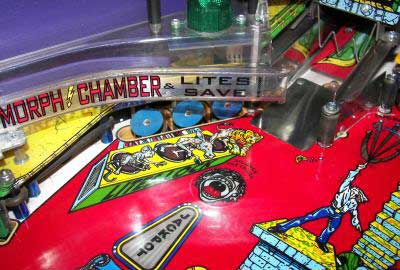 Standup targets and ramp entrance.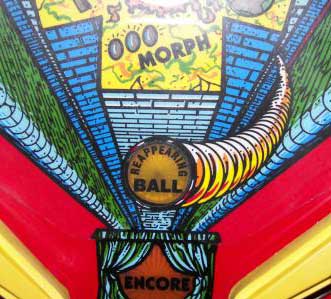 Outhole view.

Above Photos Courtesy of turtlestorm999 in Biscoe, NC
---
Buy This Machine Or Parts
---
Learn How to Play A Pinball Magic Pinball Machine Here
See Discussion on The Pinball Magic Pinball On rec.games.pinball
Learn How to Repair Your Pinball Magic Pinball Machine
See Other Pages Featuring A Pinball Magic Pinball Machine
See The Pinball Magic Pinball Machine Owners List

---
FROM THE INTERNET PINBALL DATABASE
Pinball Magic
October, 1995 / 4 Players
Manufacturer: Capcom
MPU: Capcom A0015405
Type: Solid State Electronic (SS)
Production: 1,200 units
Theme: Show Business - Magic
Toys: Magnetic Magic Wand that carries balls along its length to direct them to various locations. Ball-levitating Stage.
Design by: Bryan Hansen, Rob Hurtado
Art by: Hugh Van Zanten, Jeff Busch
Dots/Animation by: Scott Pikulski
Mechanics by: Michael Zhang, Rick Morgan
Music by: Chris Granner, Jeff Powell
Software by: Sammy Zehr

---
---
Free Title Strips - Pinball Instruction Cards - Jukebox Archive - Your Nostalgia Stop! - Classic Soda Advertising Pinball Pages - Drive In Theaters - My Gameroom - Ken's Resume - Links - Fortune Tellers - The Cave - View Guestbook - Sign Guestbook - Wanted To Buy - Wanted To Sell - Gameroom Chat - Ken's Poll -

I could really use a small donation to keep this site running. If you care to help click the button below to send $5.
Back To Kens Homepage