---
Pharaoh Pinball By Williams of 1981 at www.pinballrebel.com
---
A great multilevel pinball machine.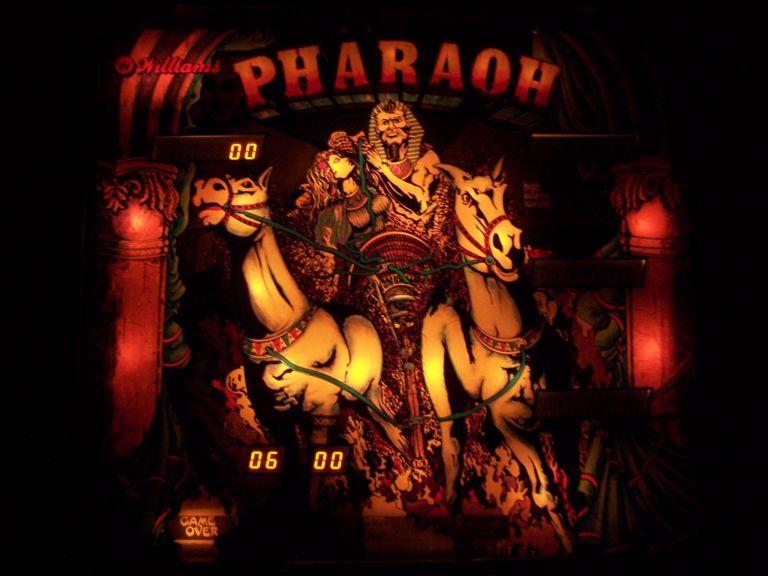 A classic Pinball Glass with Pharaoh and his chariot.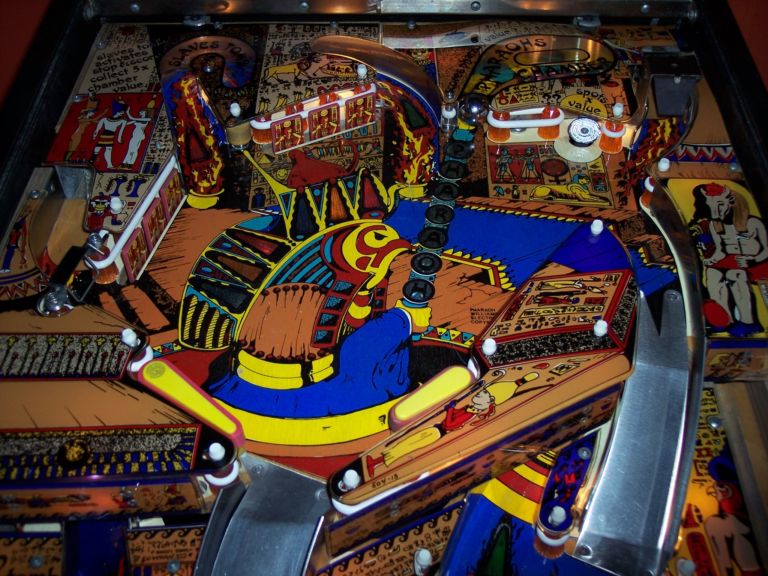 Upper playfield view.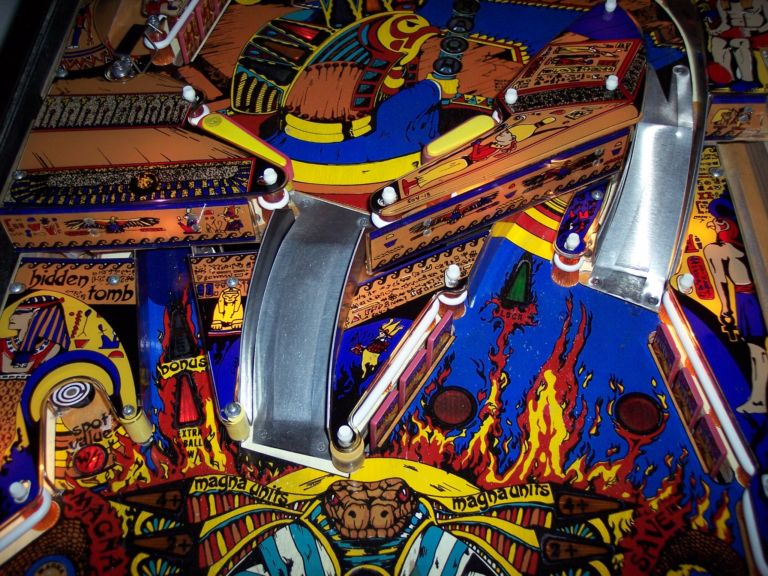 Middle playfield with a bank of drop targets.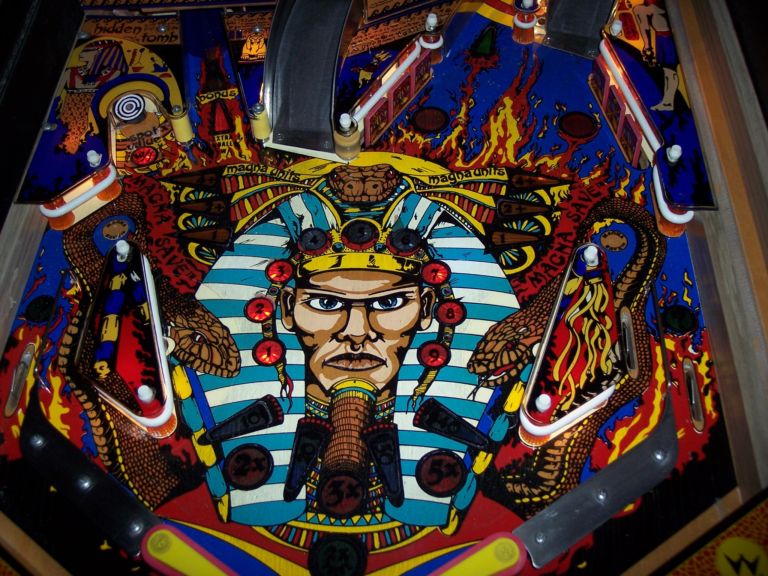 Lower playfield and slingshots.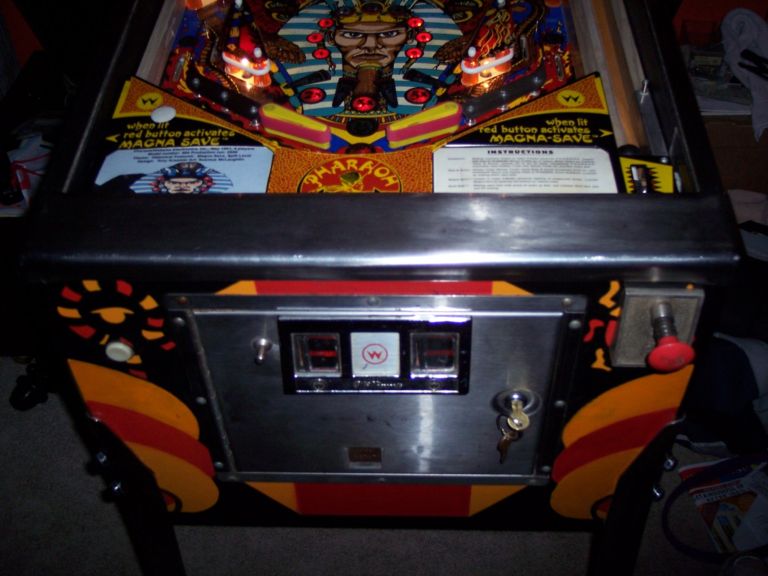 Coin door and apron artwork



The head dress has the bonus count lights built into the artwork.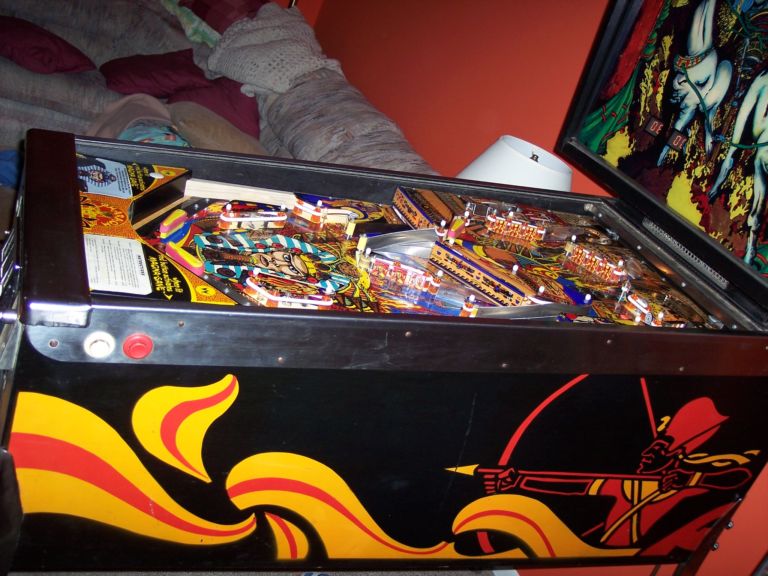 Full side art. Reckon he is chasing Moses?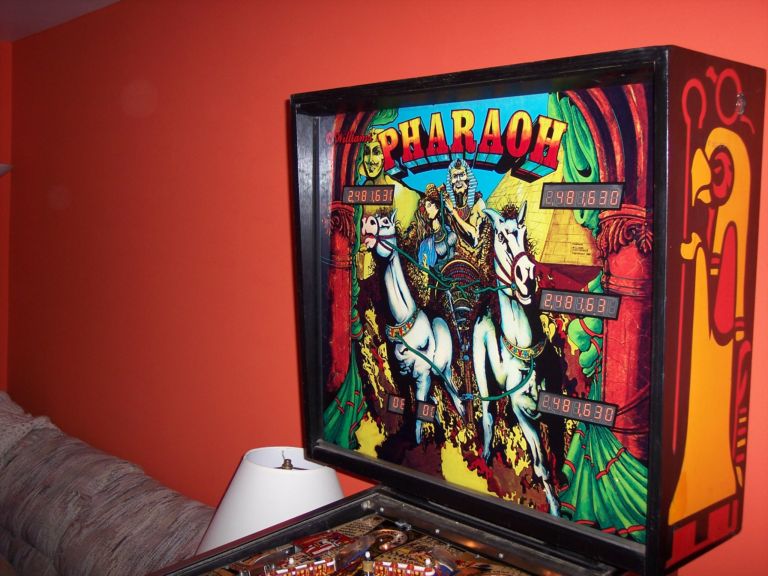 Head artwork. In all it is a perfect package.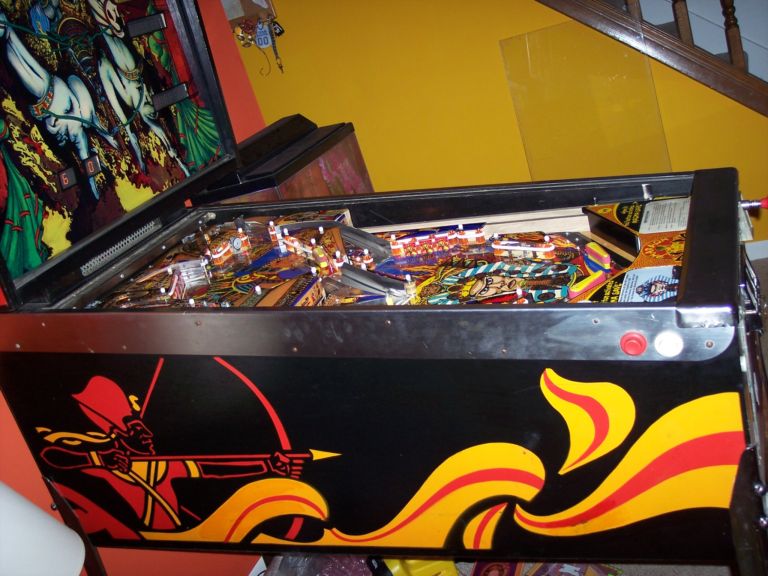 Another view.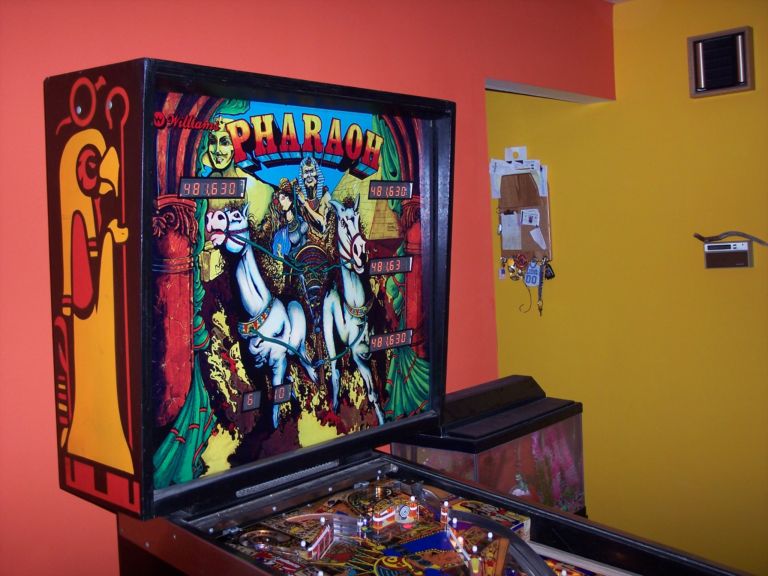 Glass and backbox view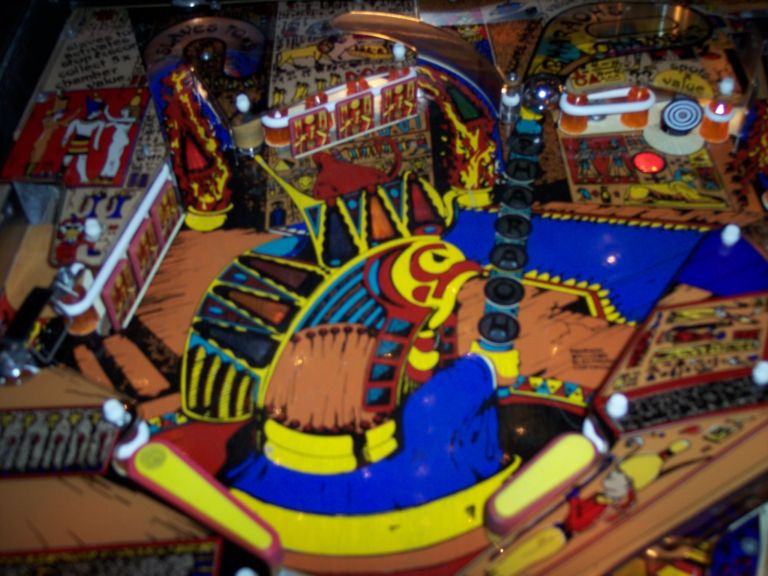 Outhole and flipper view.


Above Photos Courtesy of C. Philip Gevas aka OldSchool
---
Buy This Machine Or Parts
---
Learn How to Play A Pharaoh Pinball Machine Here
See Discussion on The Pharaoh Pinball On rec.games.pinball
Learn How to Repair Your Pharaoh Pinball Machine
See Other Pages Featuring A Pharaoh Pinball Machine

---
FROM THE INTERNET PINBALL DATABASE
Pharaoh
May, 1981 / 4 Players
Manufacturer: Williams
Model Number: 504
MPU: Williams System 7
Type: Solid State Electronic
Production: 2,500 units
Theme: Historical
Notable Features: Flippers (4), 3-bank drop targets (4), Kick-out holes (4),
Captive ball (1), Magna-Save, Split-level playfield. When two or more players have
finished game, highest scorer wins a fixed time period of unlimited balls (Bonus Ball).
Design by: Tony Kraemer
Art by: Seamus McLaughlin

---
---
Free Title Strips - Pinball Instruction Cards - Jukebox Archive - Your Nostalgia Stop! - Classic Soda Advertising Pinball Pages - Drive In Theaters - My Gameroom - Ken's Resume - Links - Fortune Tellers - The Cave - View Guestbook - Sign Guestbook - Wanted To Buy - Wanted To Sell - Gameroom Chat - Ken's Poll -

I could really use a small donation to keep this site running. If you care to help click the button below to send $5.
Back To Kens Homepage