---
Orbitor 1 Pinball By Stern of 1982 at www.pinballrebel.com
---
Maybe the most bizzare game ever made. But an ultra cool attempt to provide somthing new in pinball play.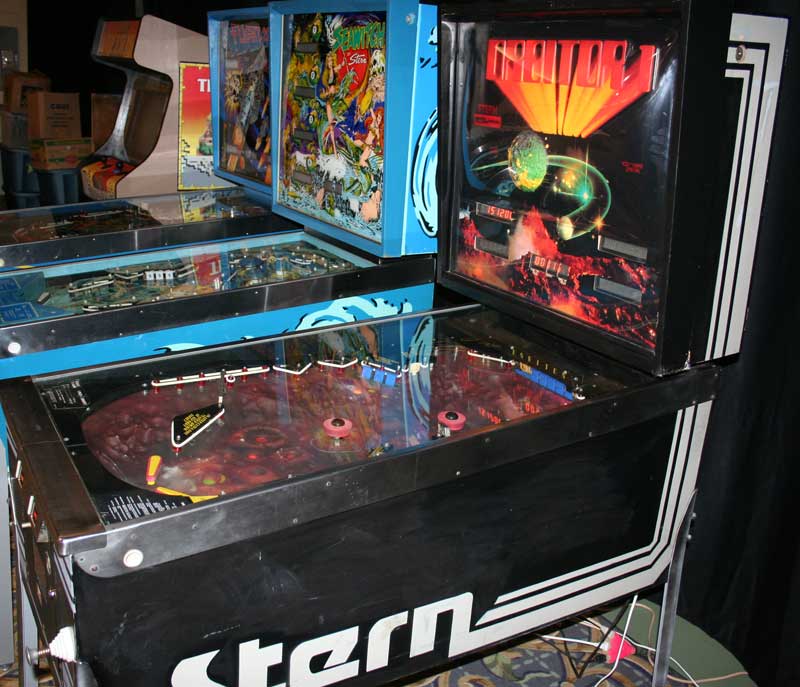 Full game shot.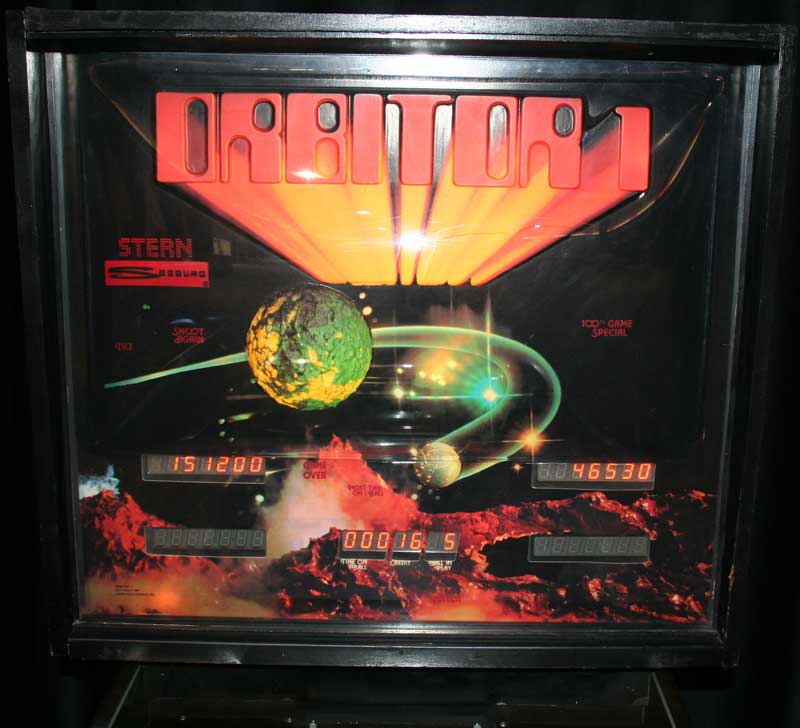 A classic Pinball Glass with raised plastic giving a 3-D effect.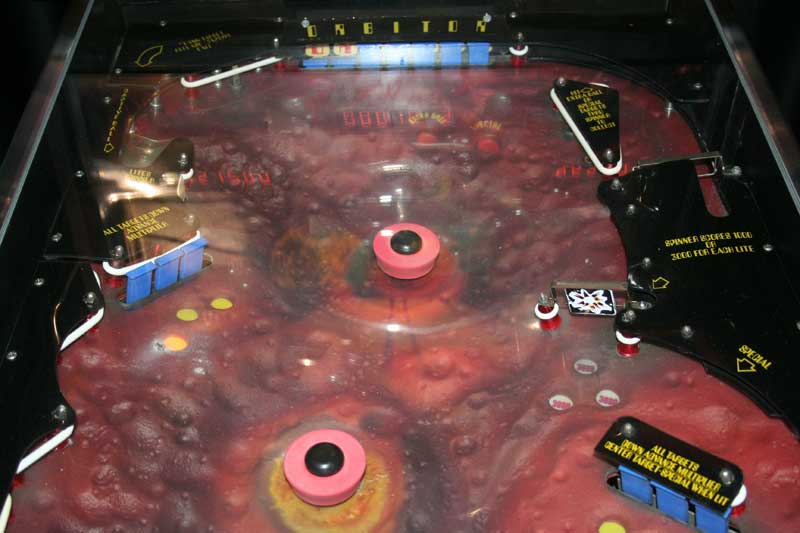 Upper playfield view. Note the moonscape surface and the spinning bumers which put lots of english on the balls so that they orbit.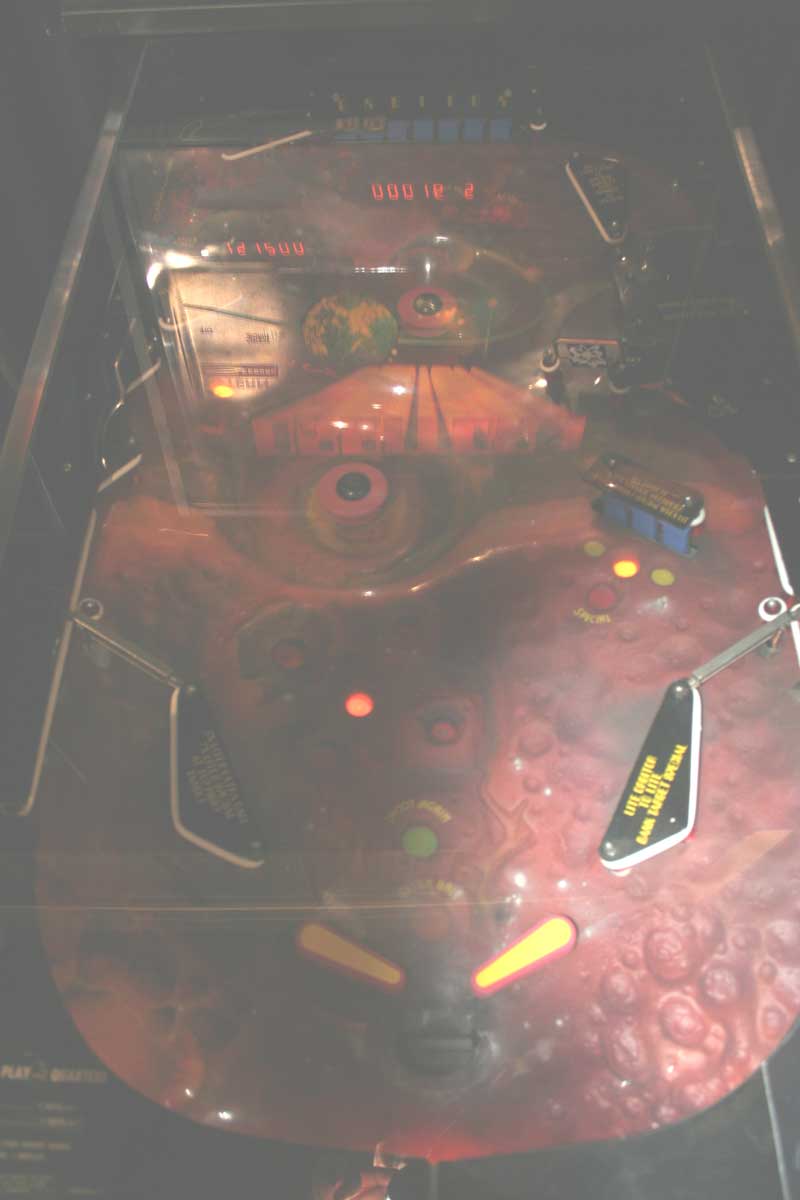 Full playfield view.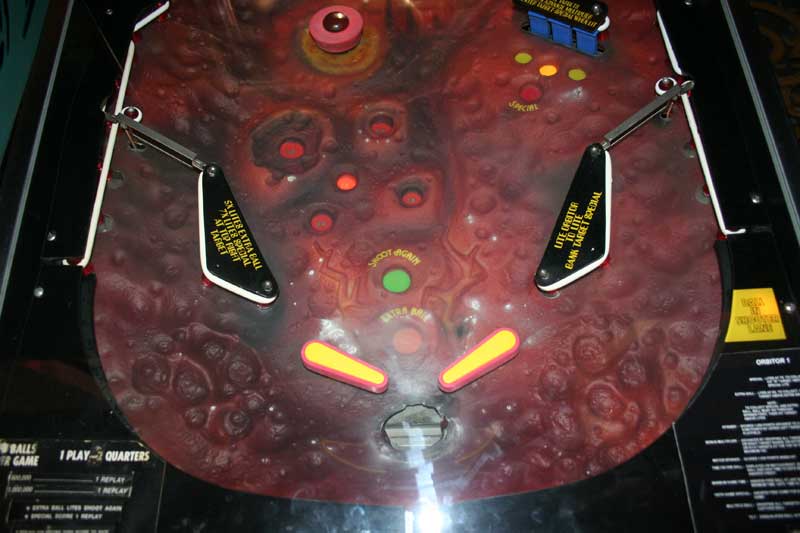 Flipper playfield view. Note a ball can often be saved by letting it orbit behind the flipper when it is raised.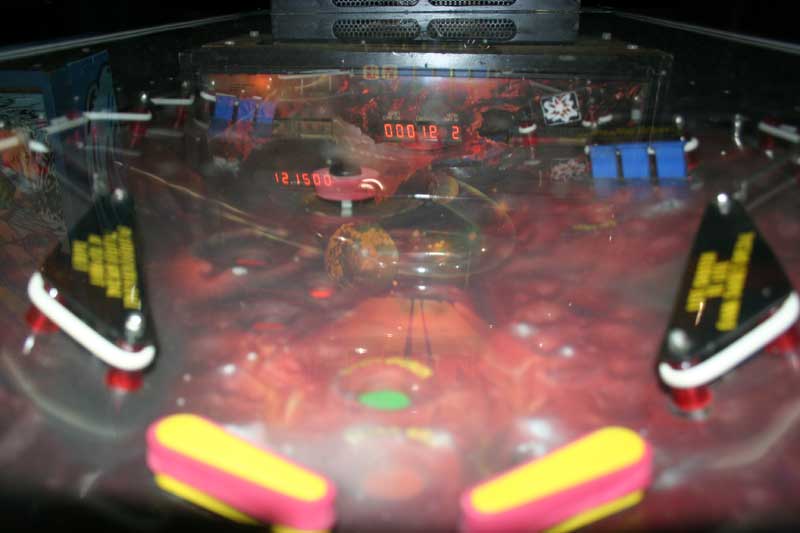 View from ball level.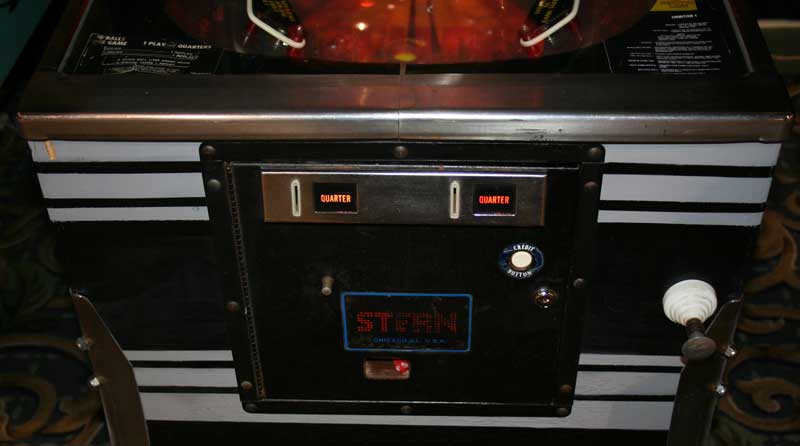 Coin door view.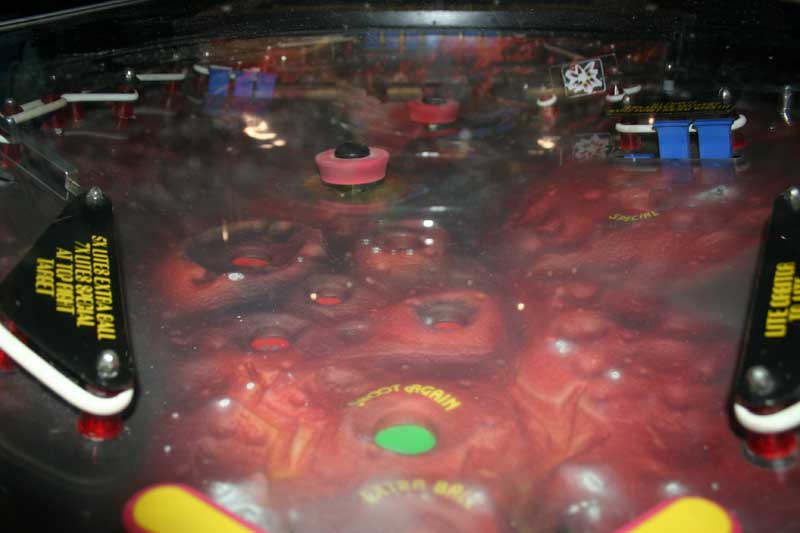 Another ball level view of the pinball playfield.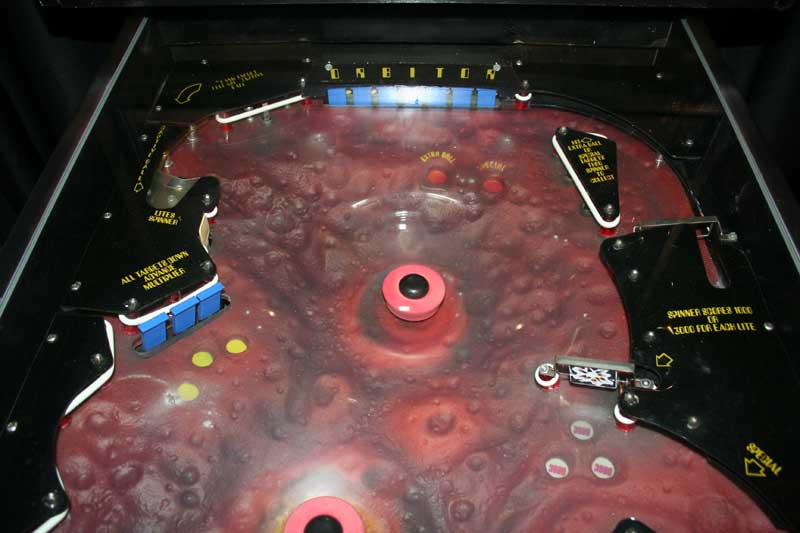 The game also includes drop target banks and a spinner.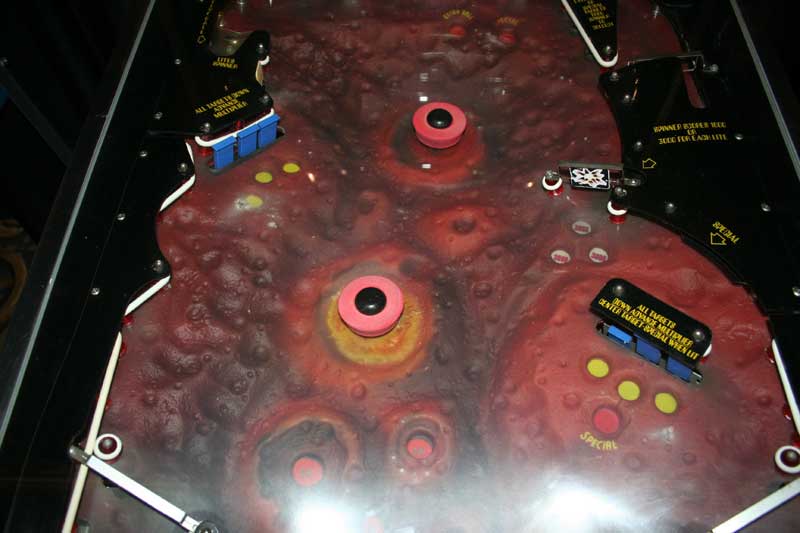 Middle playfield view.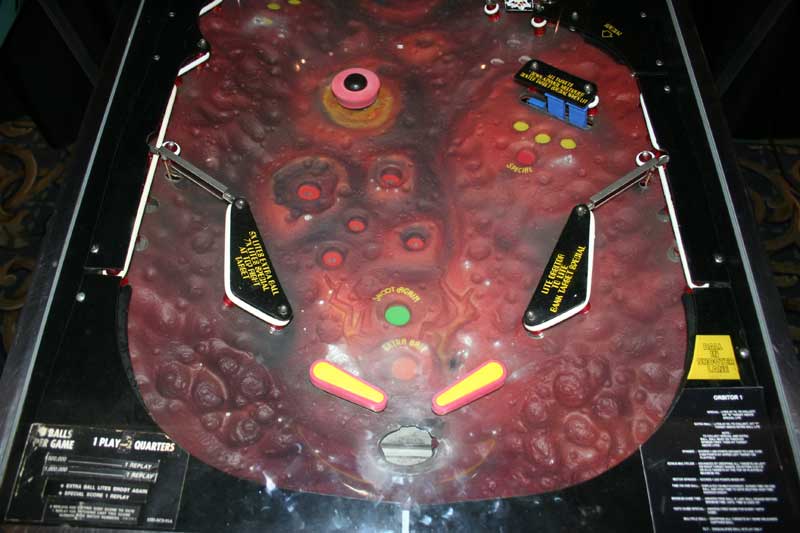 Outhole view.

---
Buy This Machine Or Parts
---
Learn How to Play A Orbitor 1 Pinball Machine Here
See Discussion on The Orbitor 1 Pinball On rec.games.pinball
Learn How to Repair Your Orbitor 1 Pinball Machine
See Other Pages Featuring A Orbitor 1 Pinball Machine

---
FROM THE INTERNET PINBALL DATABASE
Orbitor 1
February, 1982 / 4 Players
Manufacturer: Stern Electronics
Model Number: 165
MPU: Stern M-200 MPU
Type: Solid State Electronic
Production: 889 units
Theme: Outer Space
Specialty: Widebody
Notable Features: "Moon surface"-like playfield, rotating targetbumpers,
2 ball multi-ball, ball capture, speech. Playfield slopes down and in towards the
spinning bumpers, which fling the ball away. The flippers can flip the ball forward
or backward since the out-hole is between them, and additional playfield is behind them.
Design by: Joe Joos Jr.
Mechanics by: Joe Joos Jr.

---
---
Free Title Strips - Pinball Instruction Cards - Jukebox Archive - Your Nostalgia Stop! - Classic Soda Advertising Pinball Pages - Drive In Theaters - My Gameroom - Ken's Resume - Links - Fortune Tellers - The Cave - View Guestbook - Sign Guestbook - Wanted To Buy - Wanted To Sell - Gameroom Chat - Ken's Poll -

I could really use a small donation to keep this site running. If you care to help click the button below to send $5.
Back To Kens Homepage