---
Meteor Pinball By Stern of 1979 at www.pinballrebel.com
---
A classic Stern Pinball machine based on the movie of the same name.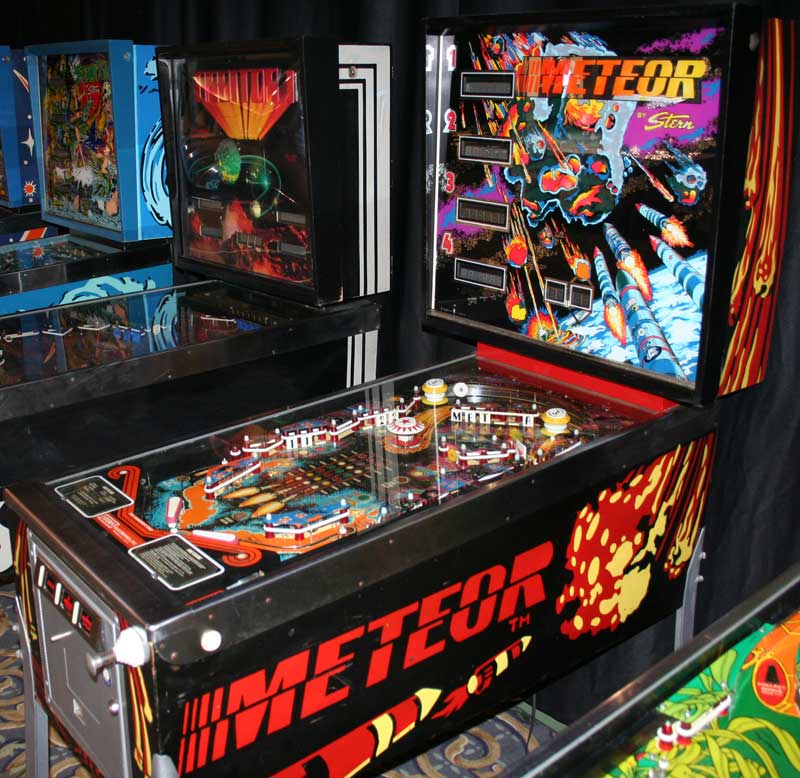 Full machine view.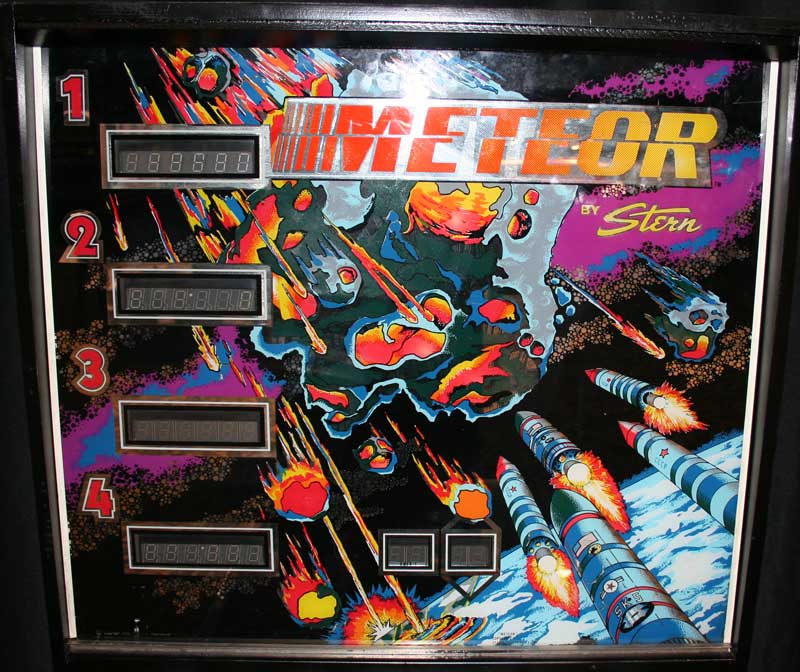 Pinball Glass shows nuclear weapons from the Soviet Union and the United States headed to destory the Meteor.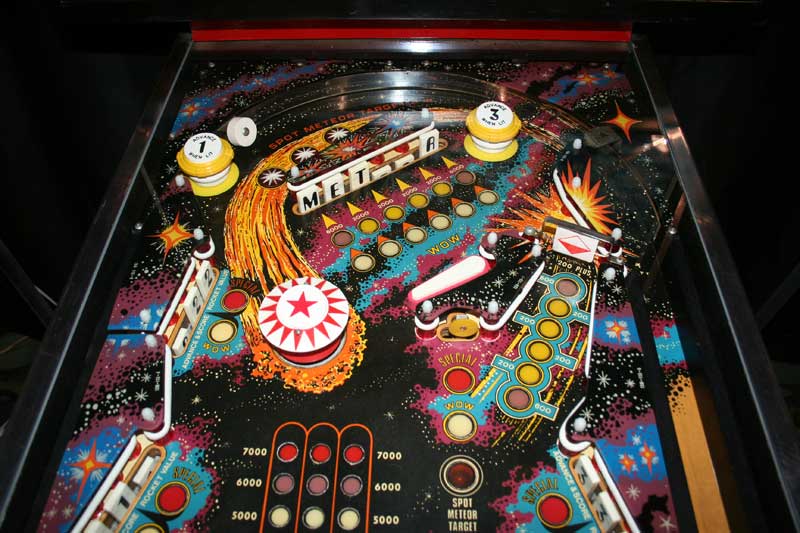 Upper playfield view. Cool upper flipper and drops.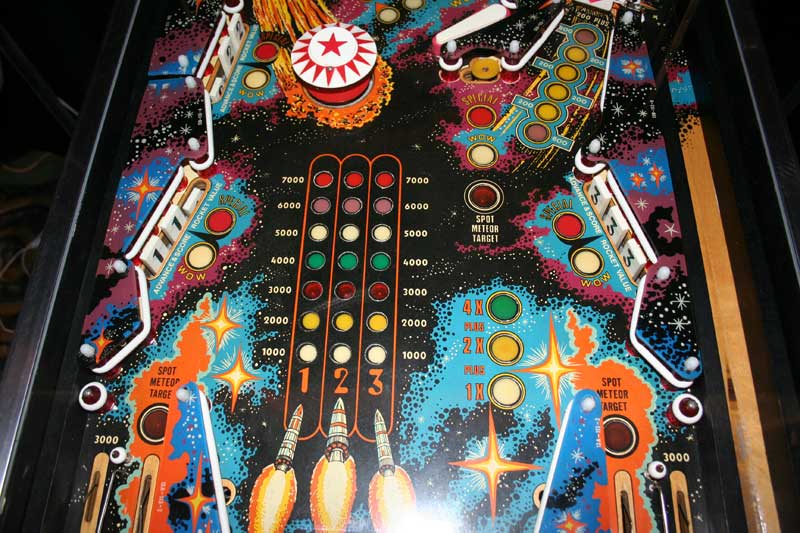 Middle playfield view. Two more banks of drops.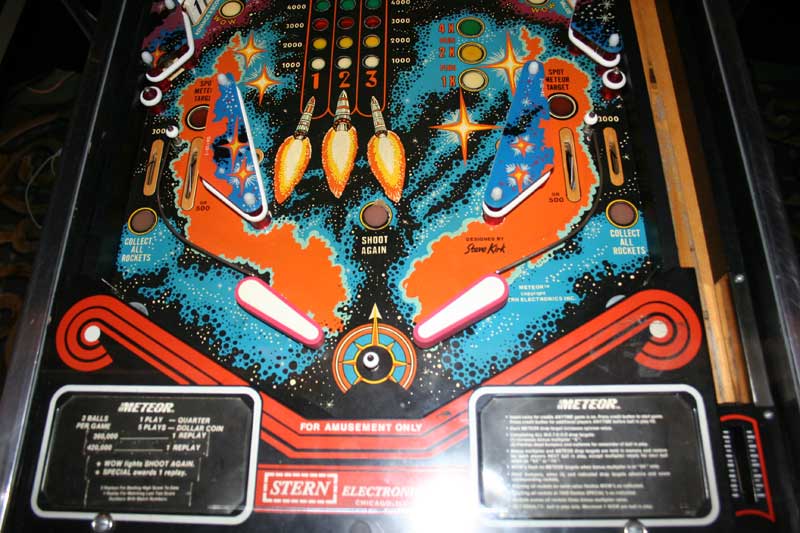 Lower playfield view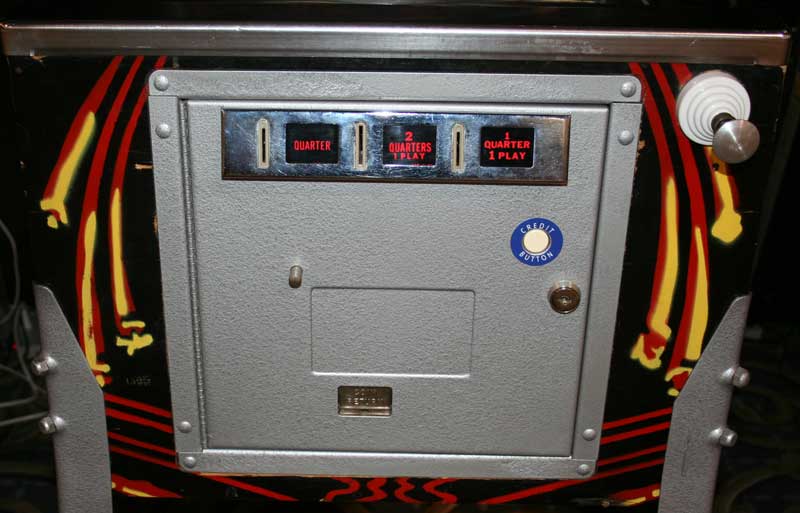 Coin door view

---
Buy This Machine Or Parts
---
Learn How to Play A Meteor Pinball Machine Here
See Discussion on The Meteor Pinball On rec.games.pinball
Learn How to Repair Your Meteor Pinball Machine
See Other Pages Featuring A Meteor Pinball Machine
See The Meteor Pinball Machine Owners List

---
FROM THE INTERNET PINBALL DATABASE
Meteor
September, 1979 / 4 Players
Manufacturer: Stern Electronics
Model Number: 113
MPU: Stern M-200 MPU
Type: Solid State Electronic
Production: 8,362 units
Theme: Outer Space - Licensed Theme
Notable Features: Flippers (3), Pop bumper (1), 3-bank drop targets (3),
6-bank drop targets (1), Rollunder spinner (1). Drop target memory.
Design by: Steve Kirk
Art by: George Obregon

---
---
Free Title Strips - Pinball Instruction Cards - Jukebox Archive - Your Nostalgia Stop! - Classic Soda Advertising Pinball Pages - Drive In Theaters - My Gameroom - Ken's Resume - Links - Fortune Tellers - The Cave - View Guestbook - Sign Guestbook - Wanted To Buy - Wanted To Sell - Gameroom Chat - Ken's Poll -

I could really use a small donation to keep this site running. If you care to help click the button below to send $5.
Back To Kens Homepage