---
Knock Out Pinball By Bally of 1975 at www.pinballrebel.com
---
A low production Bally two player pinball machine.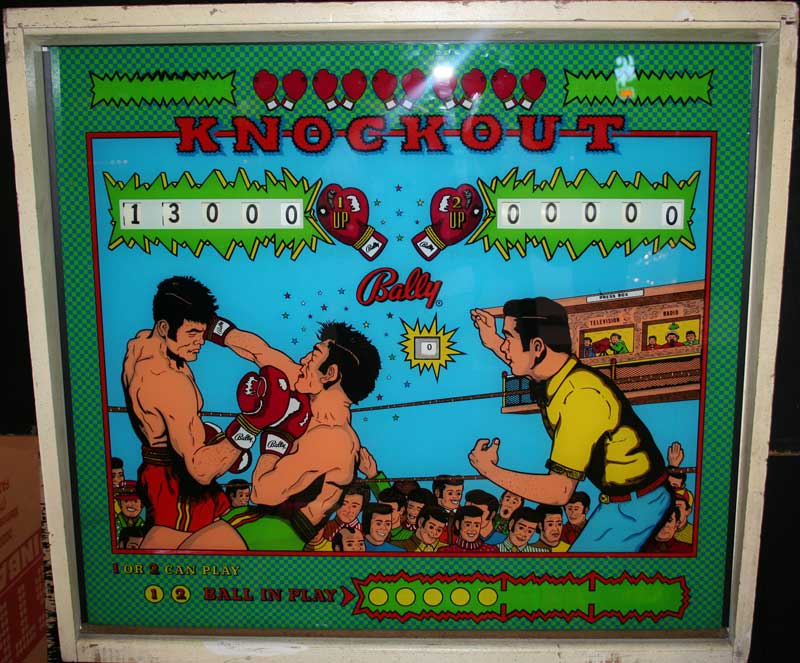 Pinball Glass with boxing as a theme.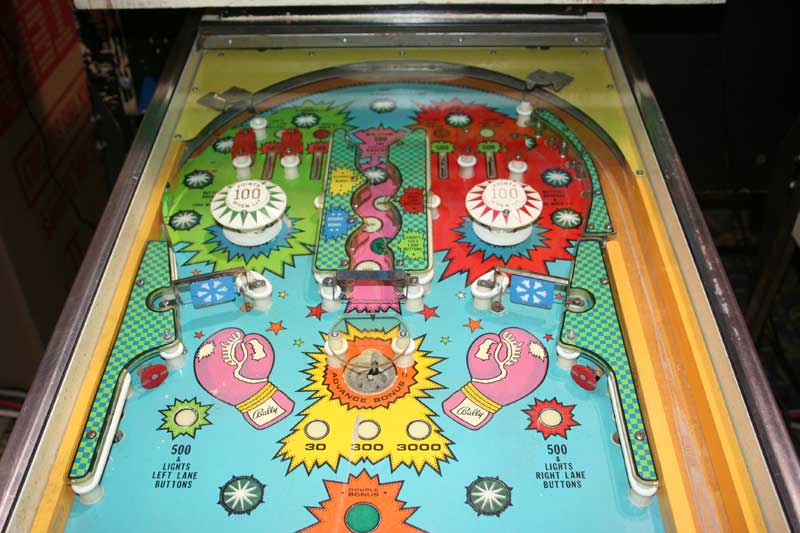 Upper playfield view.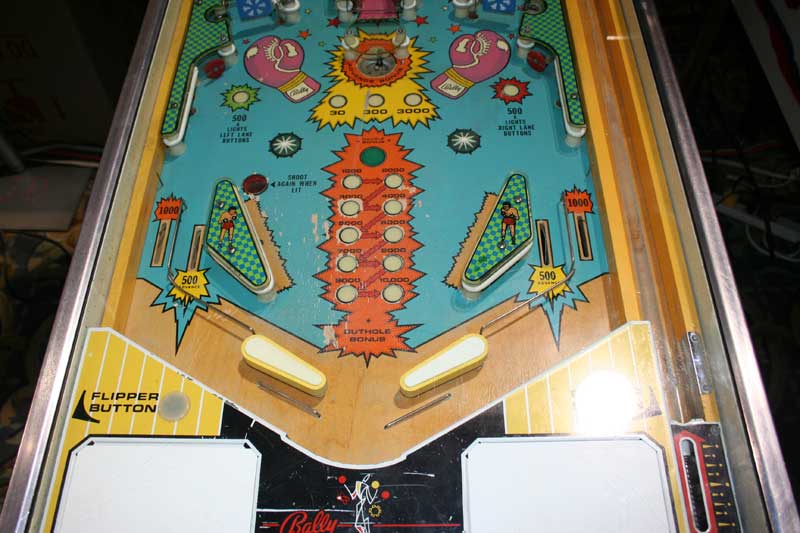 Lower playfield view.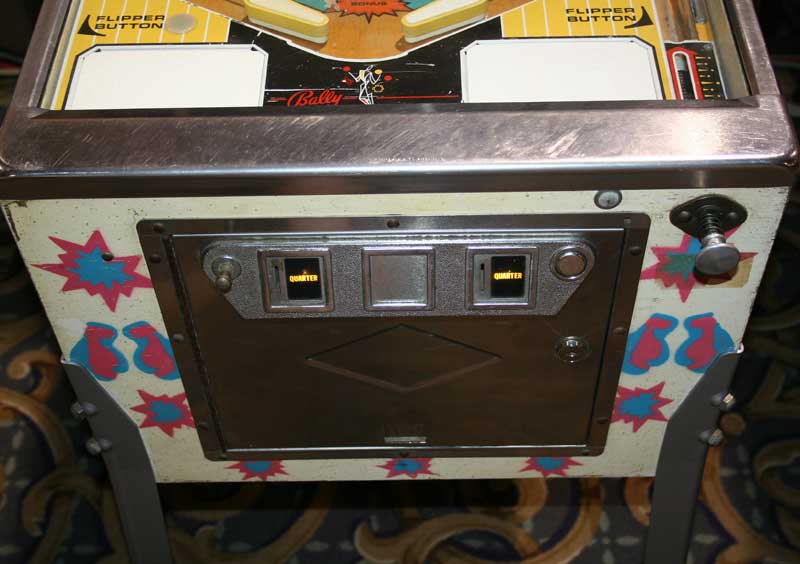 Coin door view.



Side art view.

---
Current Knock Out Pinball Machine Or Parts For Sale
Learn How to Play A Knock Out Pinball Machine Here
See Discussion on The Knock Out Pinball On rec.games.pinball
Learn How to Repair Your Knock Out Pinball Machine
See Other Pages Featuring A Knock Out Pinball Machine

---
FROM THE INTERNET PINBALL DATABASE
Knockout
1975 / 2 Players
Manufacturer: Bally Manufacturing Corporation
Model Number: 1028
Type: Electro-mechanical
Production: 2,085 units
Theme: Sports - Boxing
Notable Features: Flippers (2), Pop bumpers (2), Kick-out hole (1), Rollunder spinners (2). Center playfield has Knockout Alley.
Design by: Greg Kmiec
Art by: Dick White

---
---
Free Title Strips - Pinball Instruction Cards - Jukebox Archive - Your Nostalgia Stop! - Classic Soda Advertising Pinball Pages - Drive In Theaters - My Gameroom - Ken's Resume - Links - Fortune Tellers - The Cave - View Guestbook - Sign Guestbook - Wanted To Buy - Wanted To Sell - Gameroom Chat - Ken's Poll -

I could really use a small donation to keep this site running. If you care to help click the button below to send $5.
Back To Kens Homepage