---
Harbor Lights Pinball By D. Gottlieb & Company of 1956 at www.pinballrebel.com
---
A classic Gottlieb woodrail pinball from the 1950's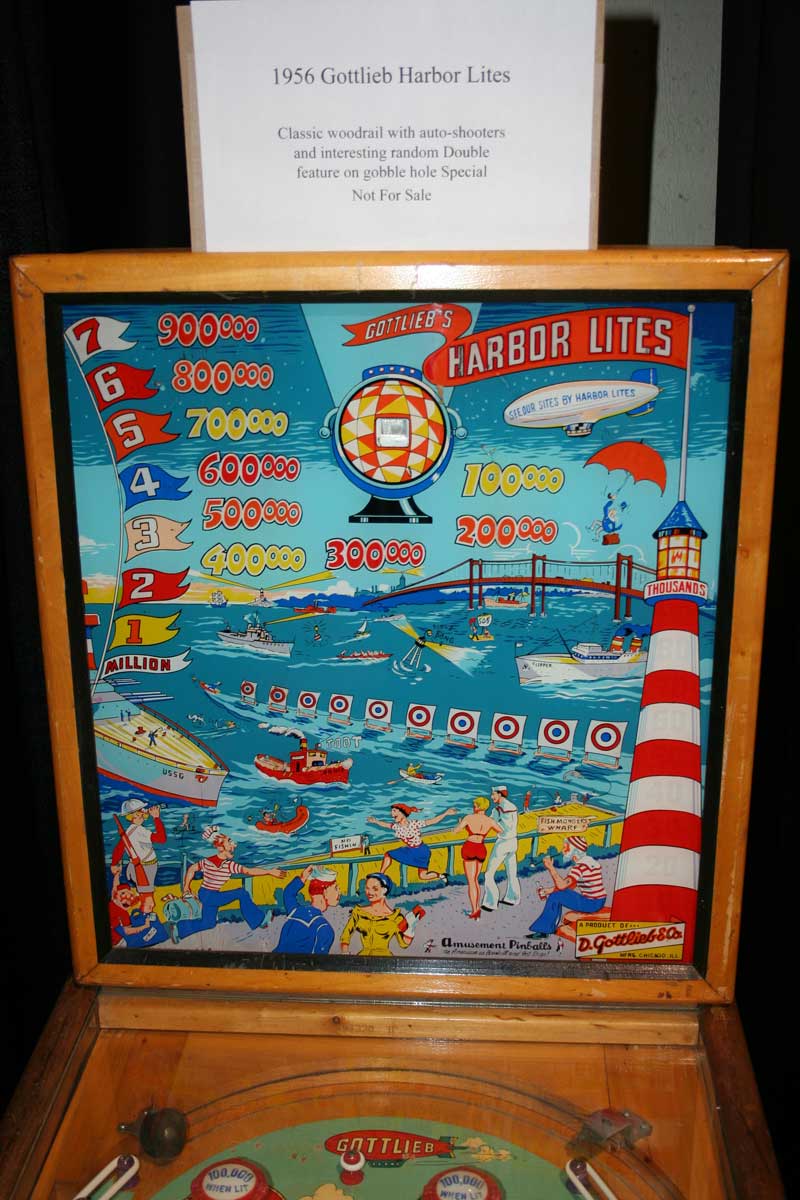 The game features light up scoring instead of the reels that would come later.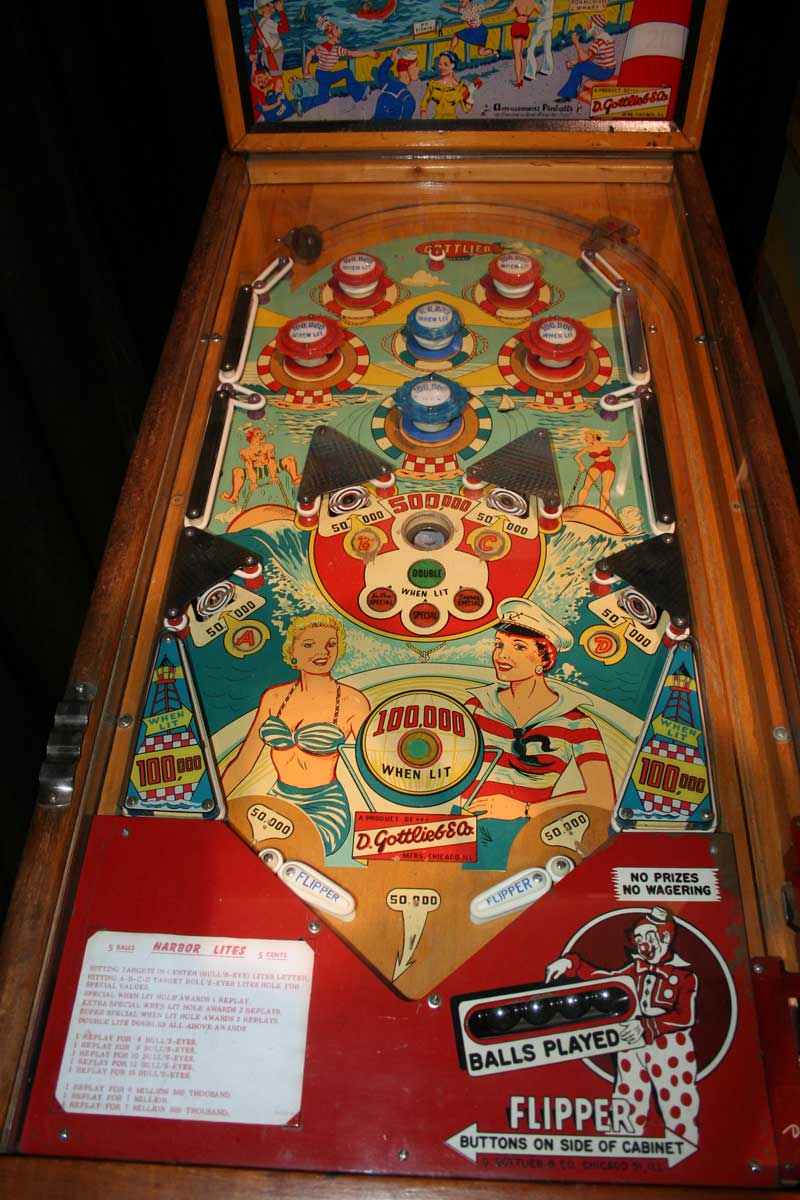 Lots of things to shoot for in this pinball. The clown seems a bit out of place among the girls in swimsuits.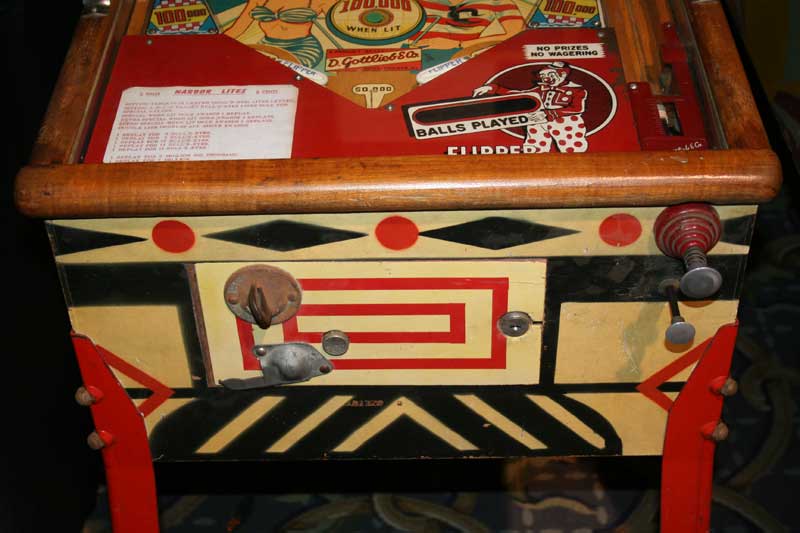 Coin door view.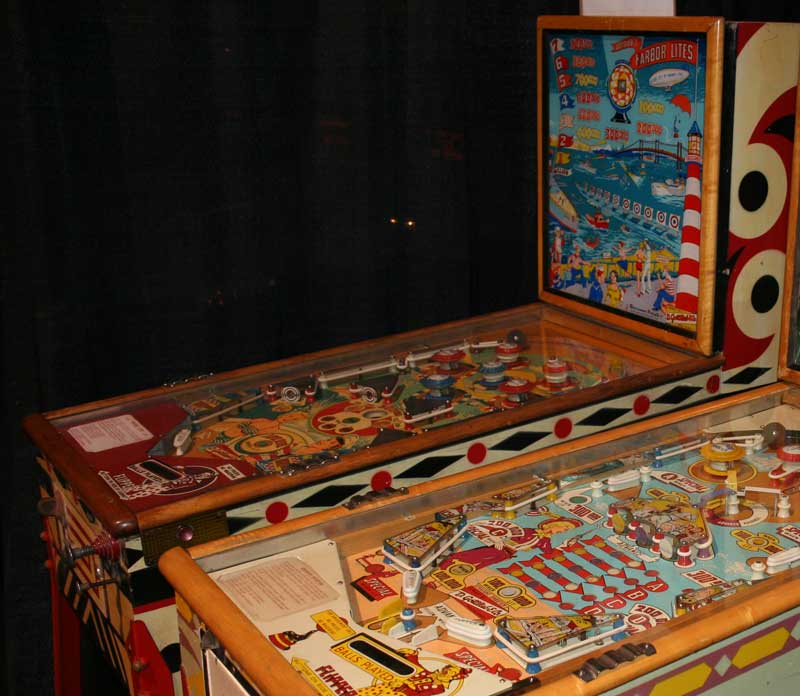 Side art view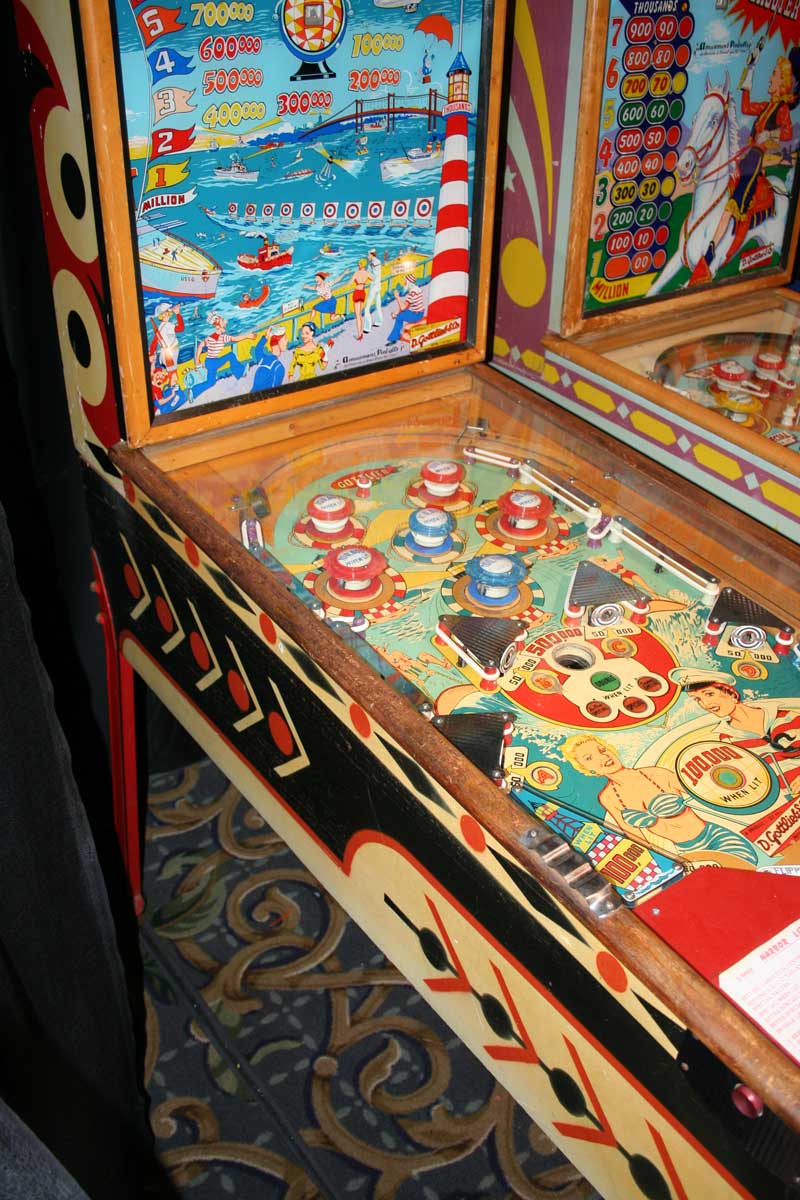 Side art view
---
Current Harbor Lights Pinball Machine Or Parts For Sale
Learn How to Play A Harbor Lights Pinball Machine Here
See Discussion on The Harbor Lights Pinball On rec.games.pinball
Learn How to Repair Your Harbor Lights Pinball Machine
See Other Pages Featuring A Harbor Lights Pinball Machine

---
FROM THE INTERNET PINBALL DATABASE
Harbor Lites
February, 1956 / 1 Player
Manufacturer: D. Gottlieb & Company
Model Number: 113
Type: Electro-mechanical
Production: 1,500 units
Theme: Sports - Water Sports
Notable Features: Flippers (2), Pop bumpers (2), Passive bumpers (4), Bullseye targets (4), Slingshots (2), Gobble hole (1).
First Gottlieb single player game to have a metal apron (score card holder) although the ball shooter gauge was still red plastic.
Also, this game introduced the "center score" target, a bullseye target allowing separate rewards for hitting the target center
versus hitting its outside ring.
Design by: Wayne Neyens Art by: Roy Parker
---
---
Free Title Strips - Pinball Instruction Cards - Jukebox Archive - Your Nostalgia Stop! - Classic Soda Advertising Pinball Pages - Drive In Theaters - My Gameroom - Ken's Resume - Links - Fortune Tellers - The Cave - View Guestbook - Sign Guestbook - Wanted To Buy - Wanted To Sell - Gameroom Chat - Ken's Poll -

I could really use a small donation to keep this site running. If you care to help click the button below to send $5.
Back To Kens Homepage