---
Grand Slam Pinball By Bally of 1983 at www.pinballrebel.com
---
A low production baseball theme pinball from Bally.



Built in a downtime era for pins Bally was trying hard to stay in business at the time.




The game does feature some decent side artwork.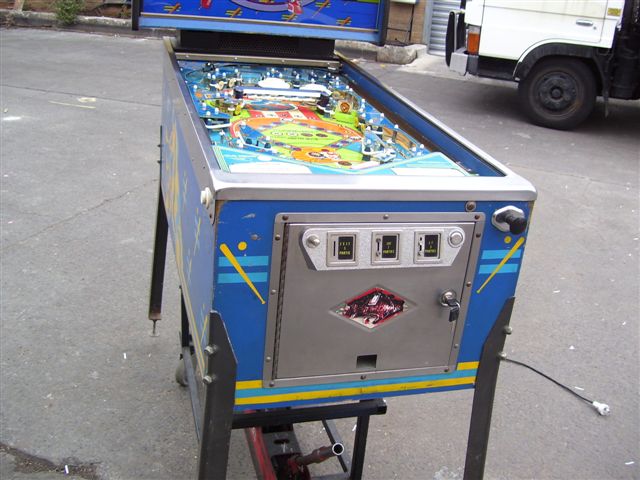 Coin door view.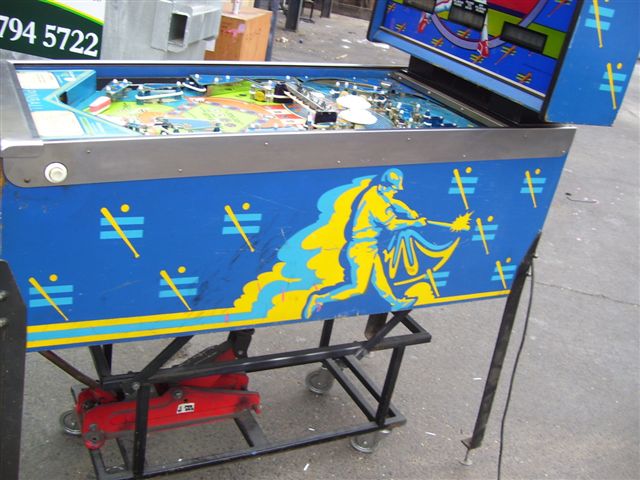 Another view of the side artwork.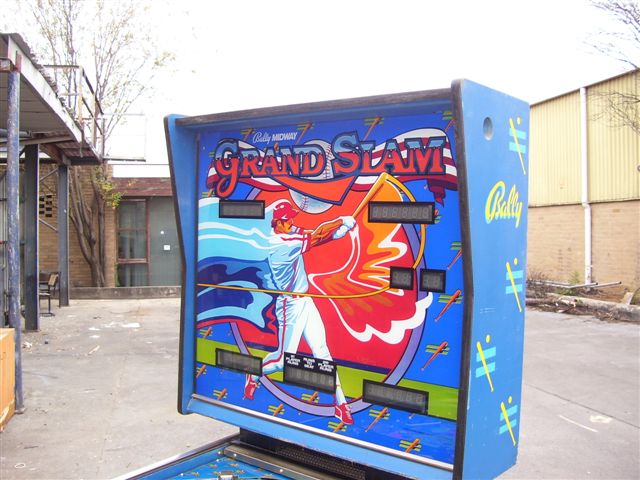 Pinball Glass with and extra disply in the bottom center..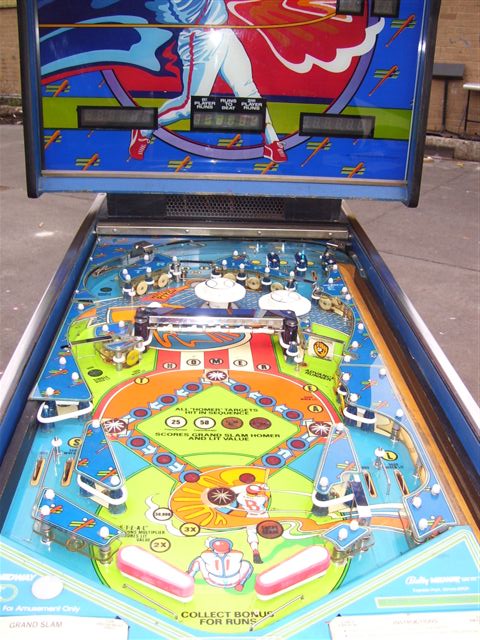 Full view of the pinball playfield.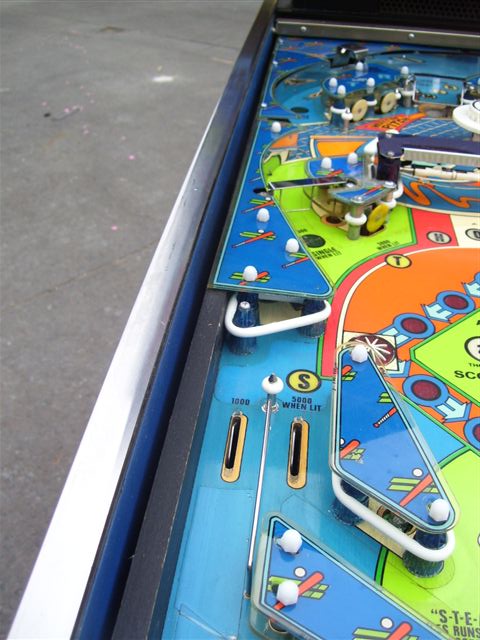 Left side view of the pinball playfield.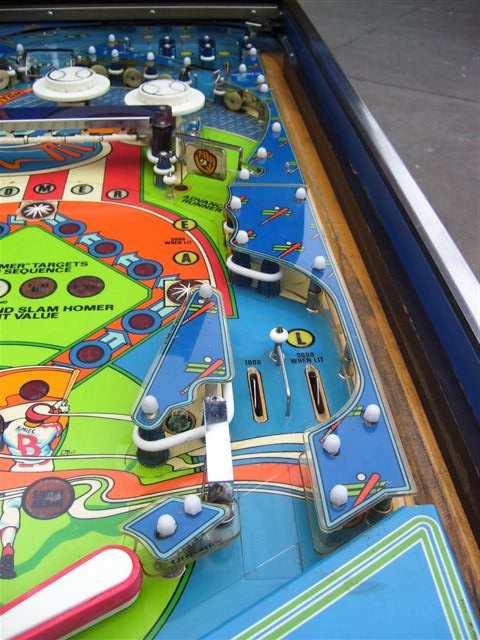 Right side view of the pinball playfield.



Upper Left side view of the pinball playfield.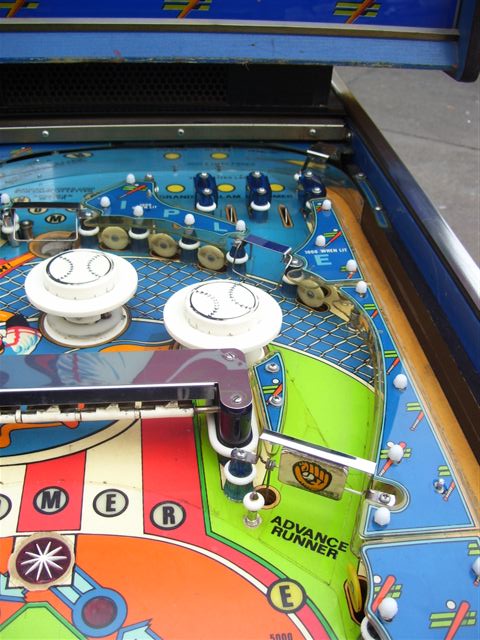 Upper Right side view of the pinball playfield.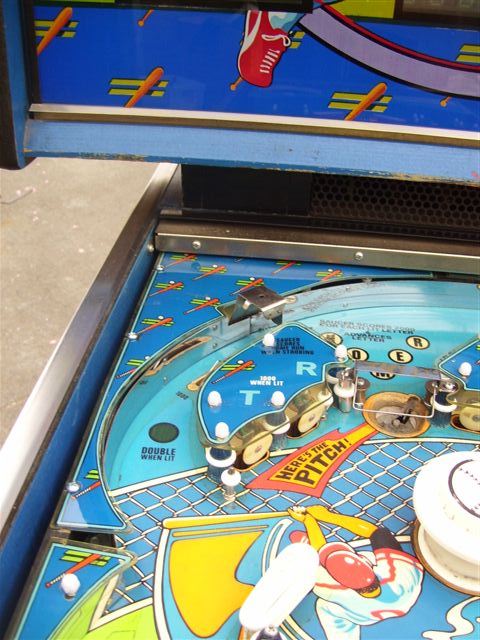 The artwork was done by Doug Watson.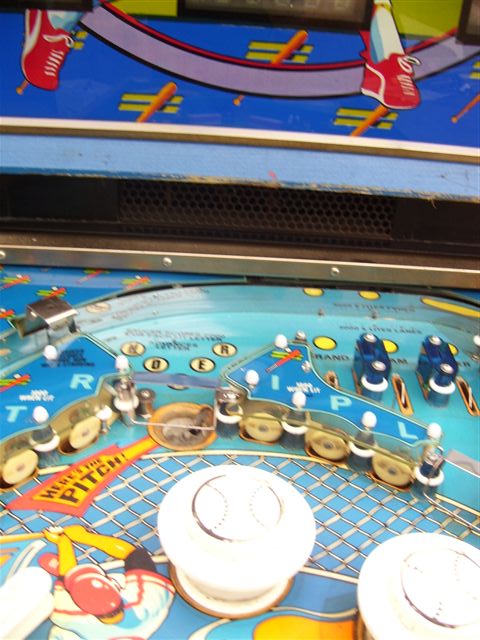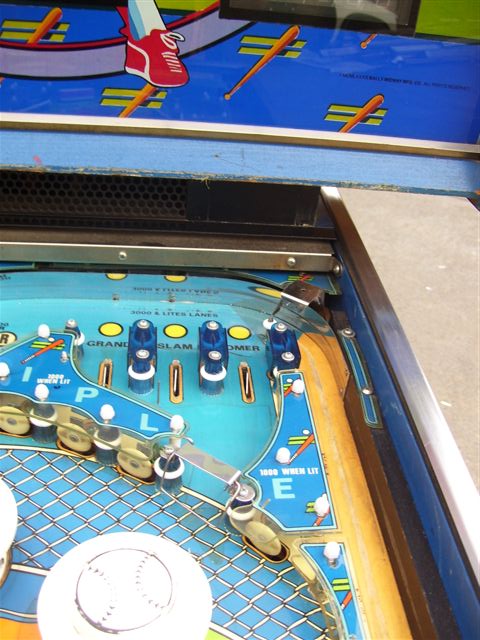 Top rollover lanes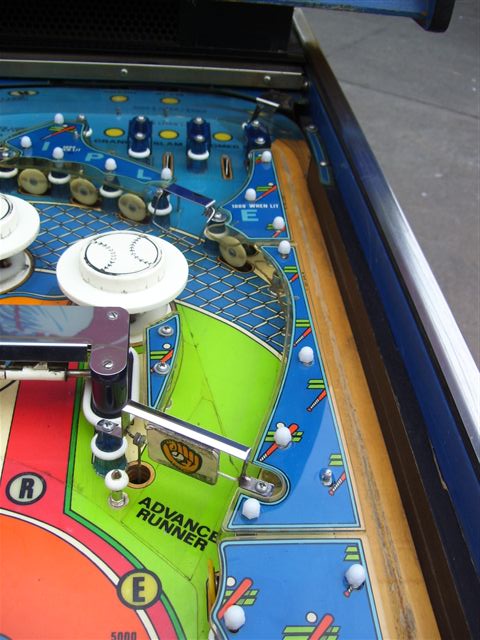 Right side spinner.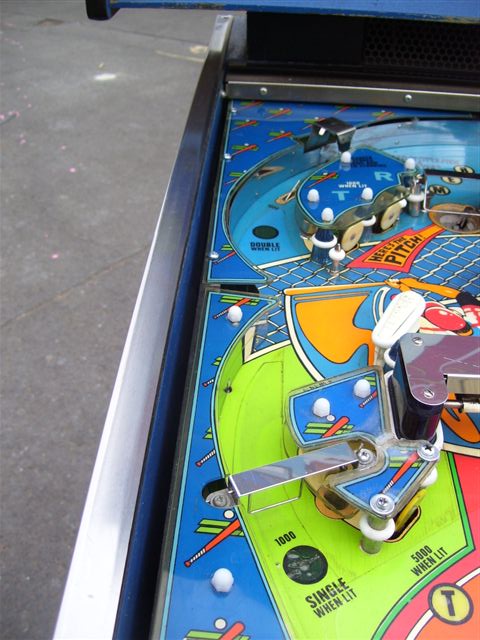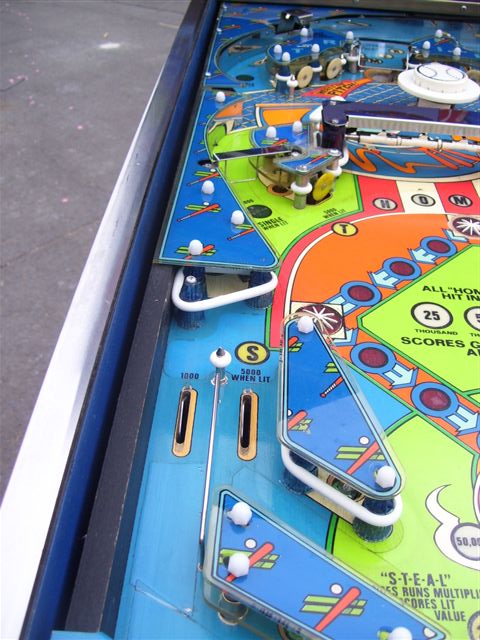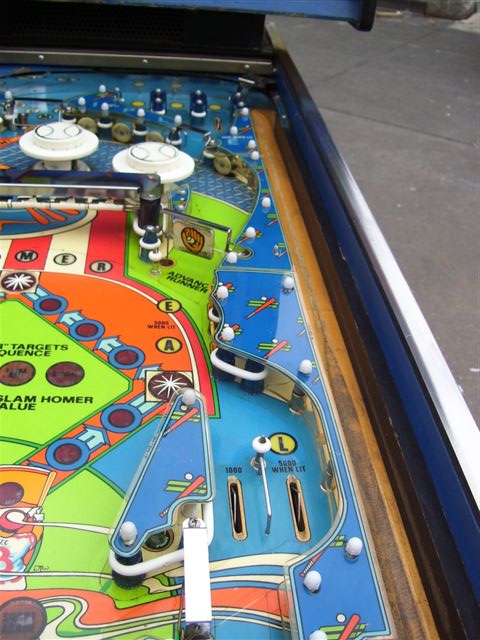 With a good nudge a right drain ball can be saved..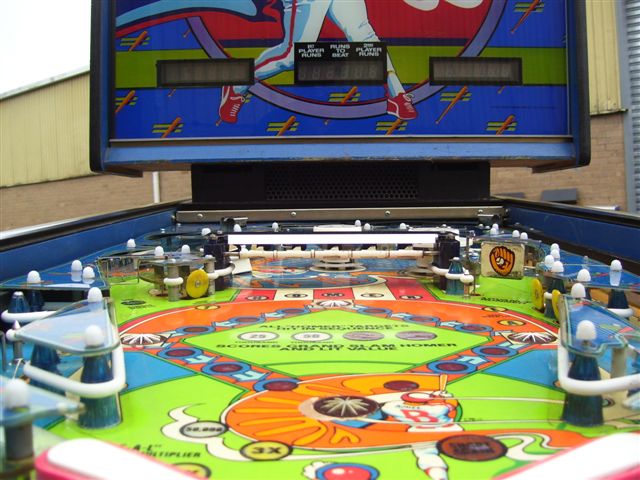 Balls eye view.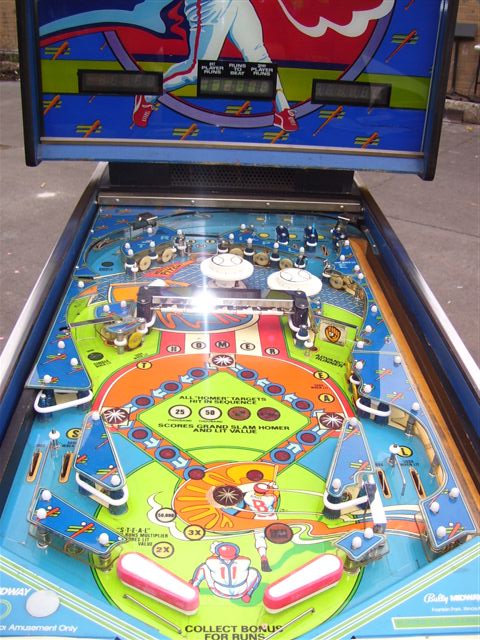 Not a bad layout and it captures the theme well.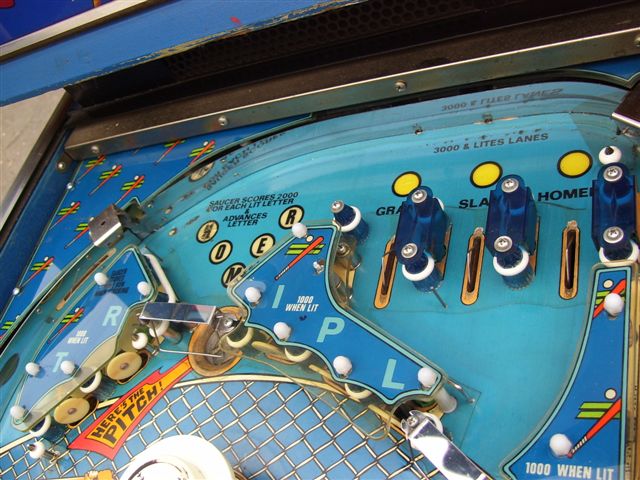 The very top of the playfield.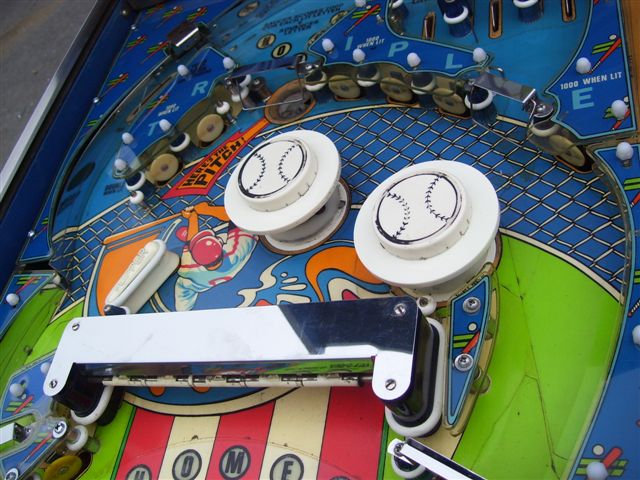 Pop bumpers and upper flipper.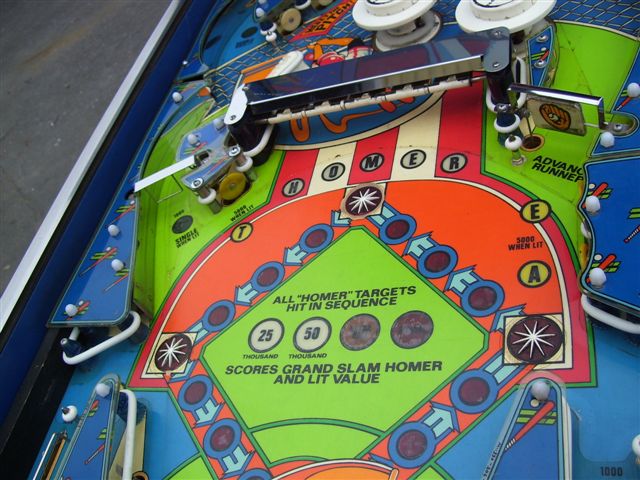 Center of the playfield has a baseball diamond.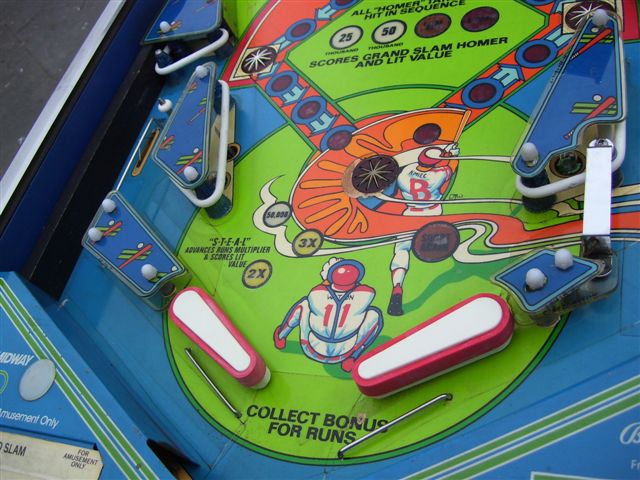 Flipper and outhole view.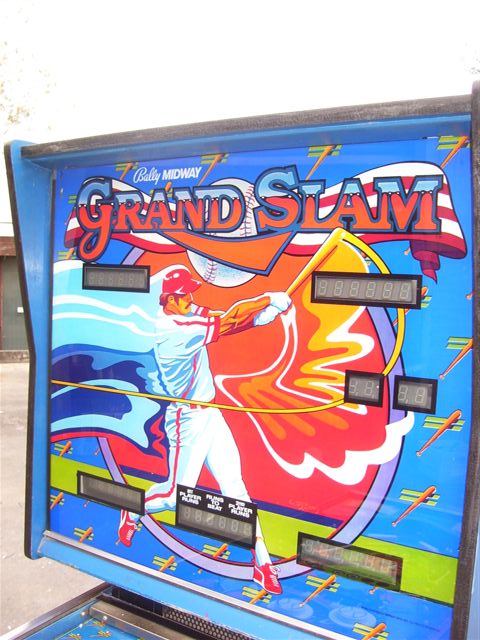 Pinball Glass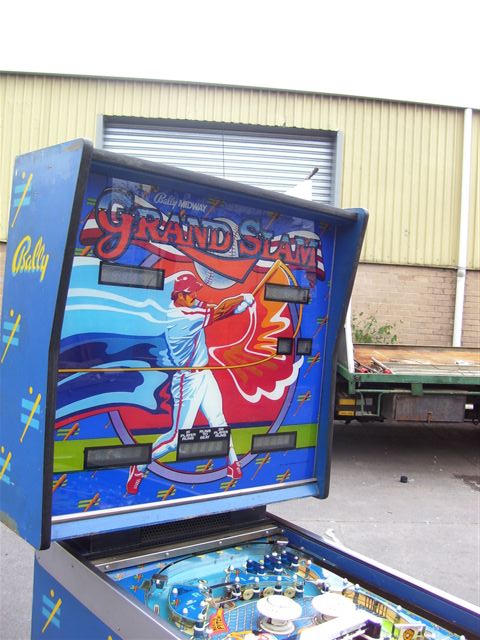 With only 1000 made this game is not easy to find but when found is found at reasonable prices.
Above Photos Courtesy of
www.pinballs-australia.com.au
---
Current Grand Slam Pinball Machine Or Parts For Sale
Learn How to Play A Grand Slam Pinball Machine Here
See Discussion on The Grand Slam Pinball On rec.games.pinball
Learn How to Repair Your Grand Slam Pinball Machine
See Other Pages Featuring A Grand Slam Pinball Machine

---
FROM THE INTERNET PINBALL DATABASE
Grand Slam
June, 1983 / 4 Players
Manufacturer: Bally
Date Of Manufacture: December, 1983
Model Number: 1311
MPU: Bally MPU AS-2518-35
Type: Solid State Electronic
Production: 1,000 units
Theme: Sports - Baseball
Notable Features: Flippers (3), Pop bumpers (2), Kick-out hole (1), 5-bank of Flyaway targets.
Design by: Greg Kmiec Art by: Doug Watson
Notes: The 2-player version of this game is Bally Midway's 1983 'Grand Slam'.

---
---
Free Title Strips - Pinball Instruction Cards - Jukebox Archive - Your Nostalgia Stop! - Classic Soda Advertising Pinball Pages - Drive In Theaters - My Gameroom - Ken's Resume - Links - Fortune Tellers - The Cave - View Guestbook - Sign Guestbook - Wanted To Buy - Wanted To Sell - Gameroom Chat - Ken's Poll -

I could really use a small donation to keep this site running. If you care to help click the button below to send $5.
Back To Kens Homepage