---
Game Show Pinball By Bally of 1990 at www.pinballrebel.com
---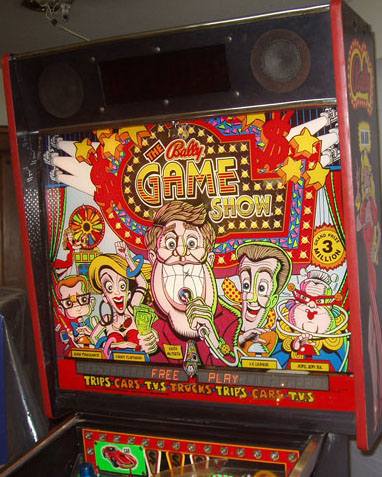 Backglass has the gameshow announcer and standard all teeth look.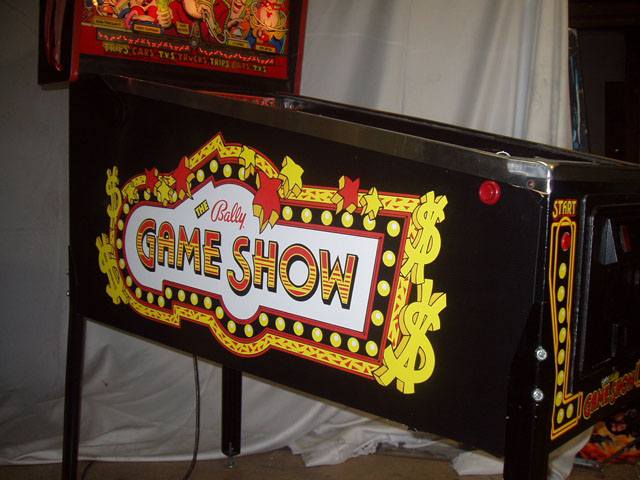 Side artwork is in very nice contrasting colors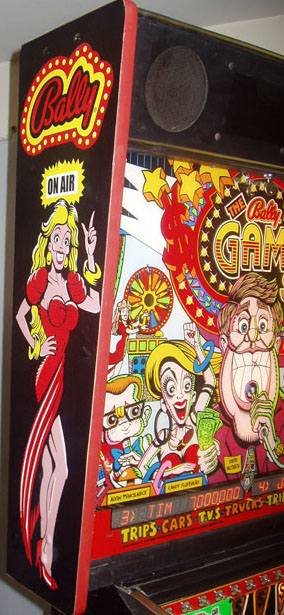 Head artwork.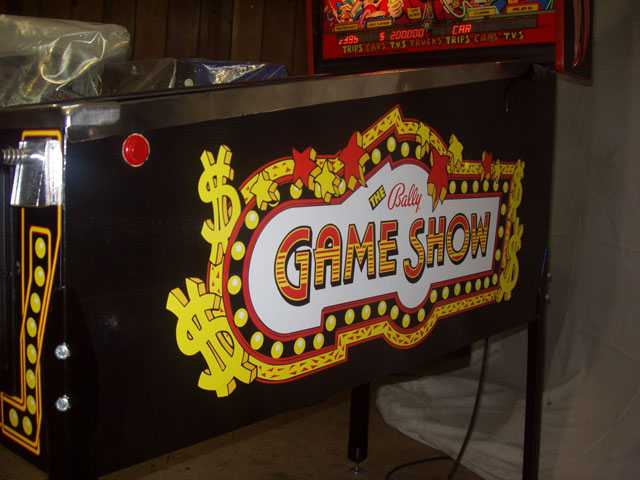 Artwork view of the cabinet #2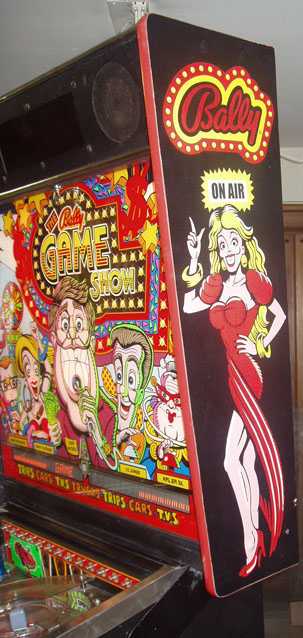 Artwork view of the cabinet #3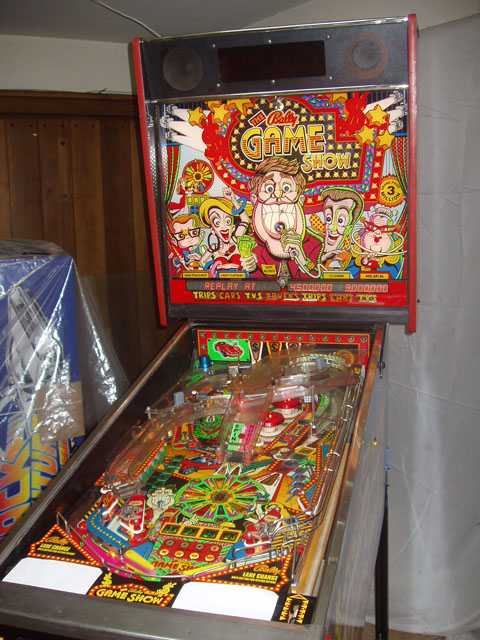 Full playfield view.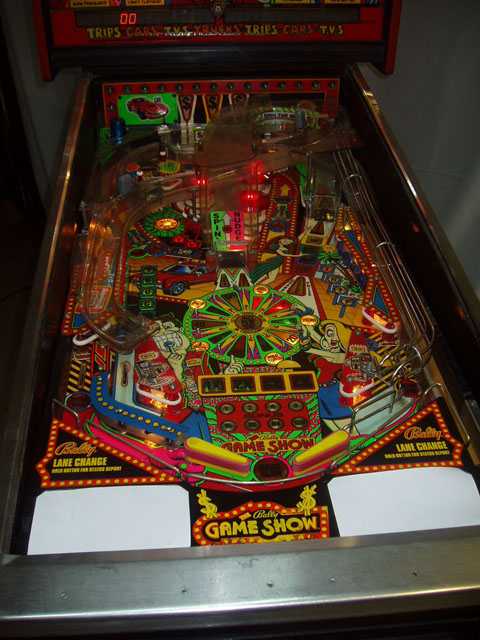 The game has a quirky and unique layout which makes it fun to play.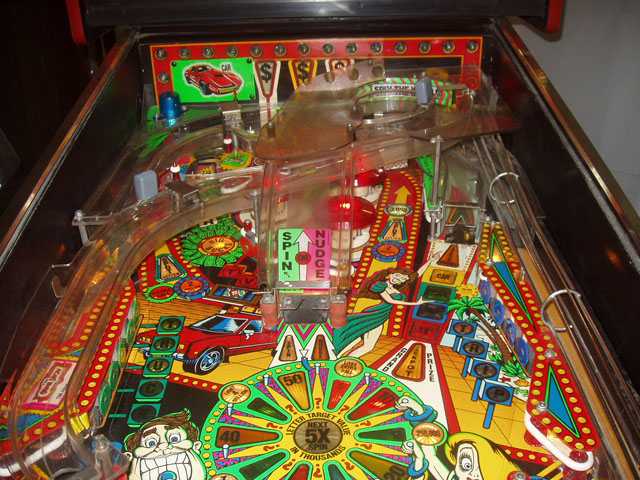 Upper playfield view.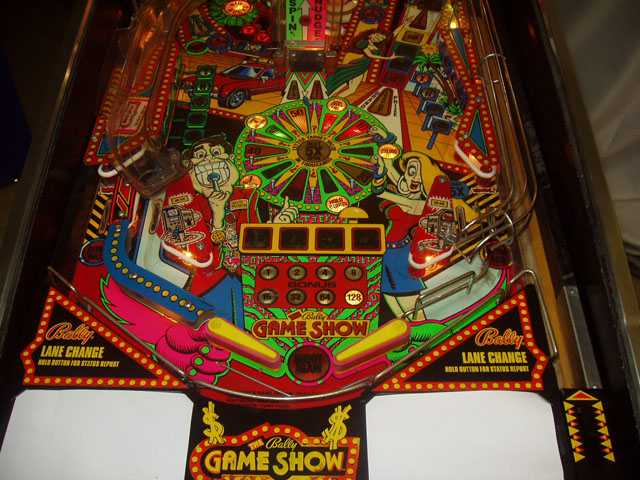 Outhole and flipper view.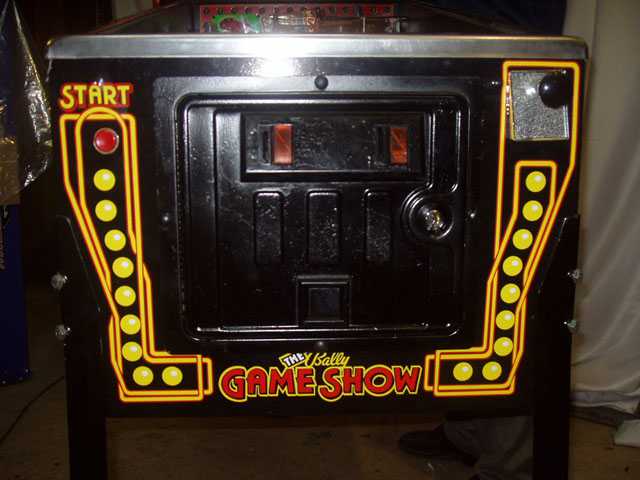 Coin door view.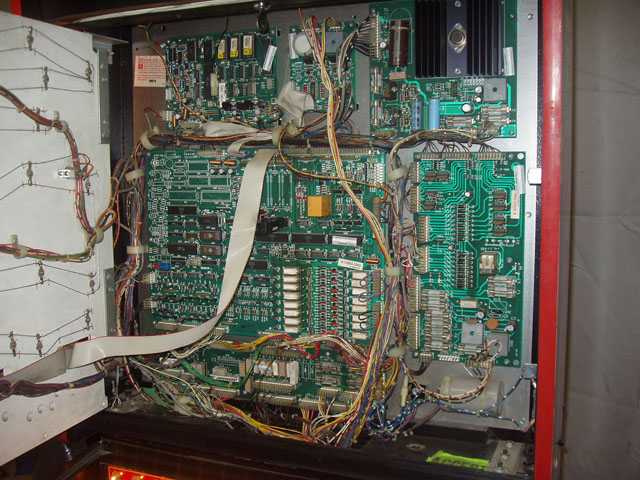 A look at the system 11 pinball boardset.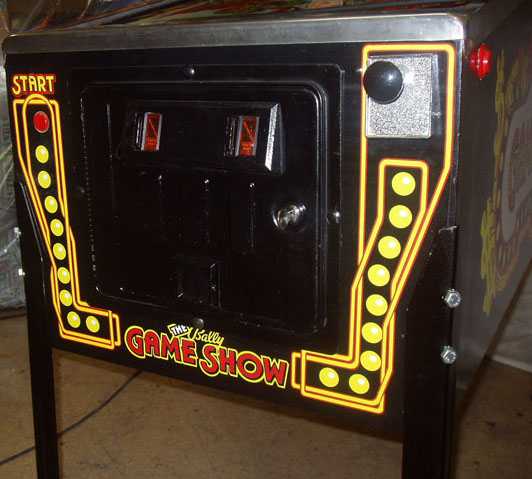 This is an excellent example of this game.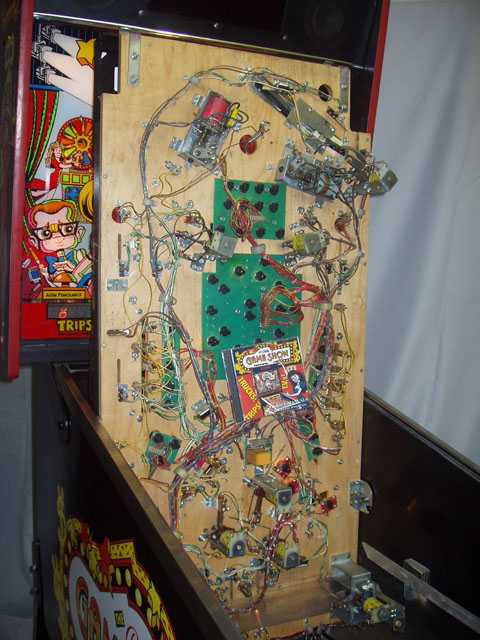 A peek under the playfield.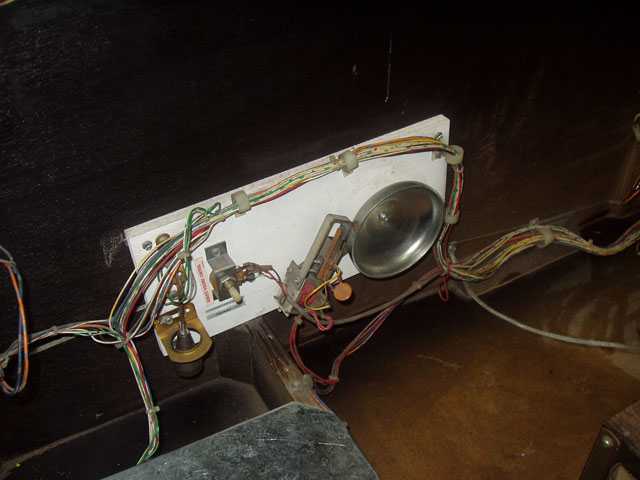 A classic bell ringing device also used on Black Knight and Taxi.

Photos Courtesy Of Jose Santos in Miami, FL.
---
Buy This Machine Or Parts
---
Learn How to Play A Game Show Pinball Machine Here
See Discussion on The Game Show Pinball On rec.games.pinball
Learn How to Repair Your Game Show Pinball Machine
See Other Pages Featuring A Game Show Pinball Machine
See The Game Show Owners List

---
FROM THE INTERNET PINBALL DATABASE
The Bally Game Show
April, 1990 / 4 Players
Manufacturer: Bally
Model Number: 2003
MPU: Williams System 11C
Type: Solid State Electronic
Production: 2,500 units
Theme: Comedy - Game Show
Design by: Dan Langlois, Peter Perry
Art by: Tim Elliot
Music by: Jon Hey
Sound by: Jon Hey

---
---
Free Title Strips - Pinball Instruction Cards - Jukebox Archive - Your Nostalgia Stop! - Classic Soda Advertising Pinball Pages - Drive In Theaters - My Gameroom - Ken's Resume - Links - Fortune Tellers - The Cave - View Guestbook - Sign Guestbook - Wanted To Buy - Wanted To Sell - Gameroom Chat - Ken's Poll -

I could really use a small donation to keep this site running. If you care to help click the button below to send $5.
Back To Kens Homepage