---
Force II Pinball By D. Gottlieb & Company of 1981 at www.pinballrebel.com
---
Im not sure what the aliens in this pinball are up to but they dont seem to be winning.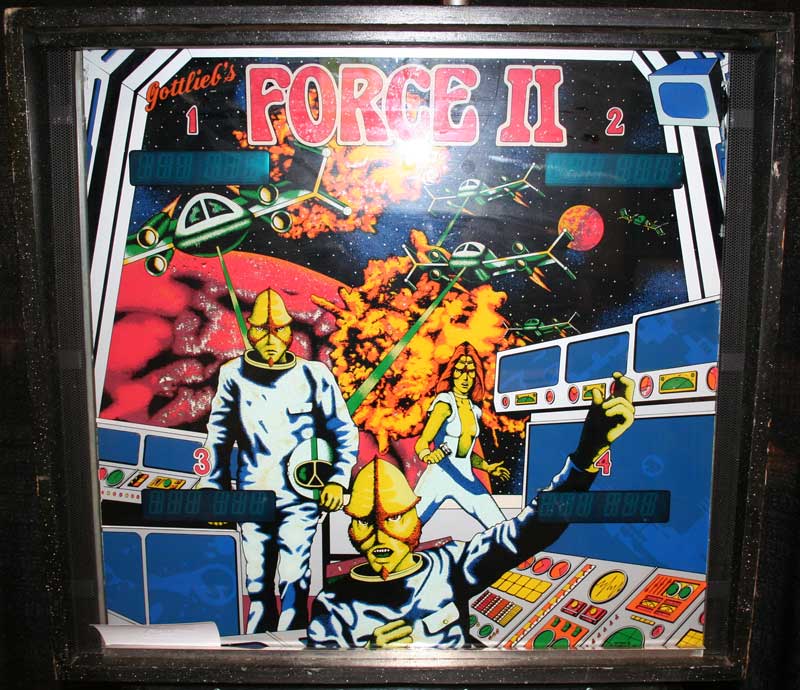 Pinball Glass has wild looking aliens.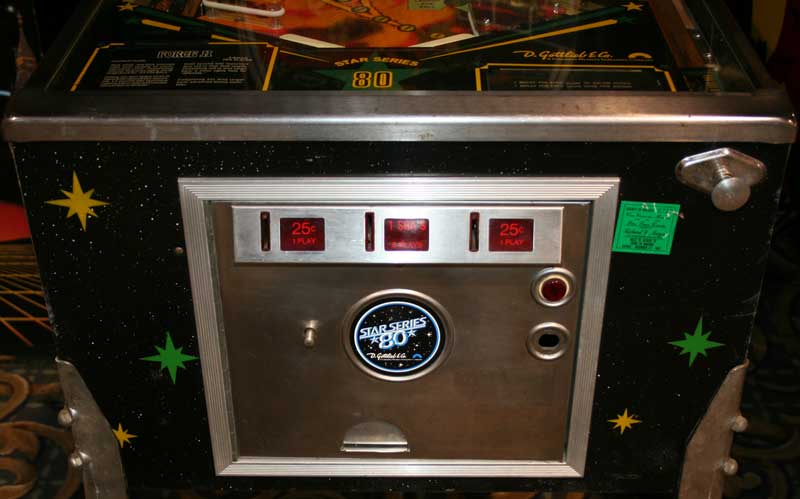 Coin door view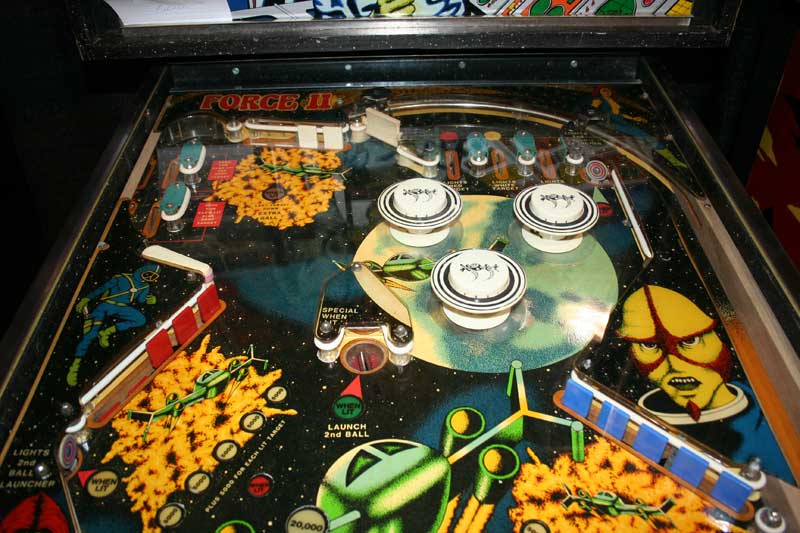 Upper playfield doesnt have much for a wide body design



Two banks of drop targets are midway up the pinball.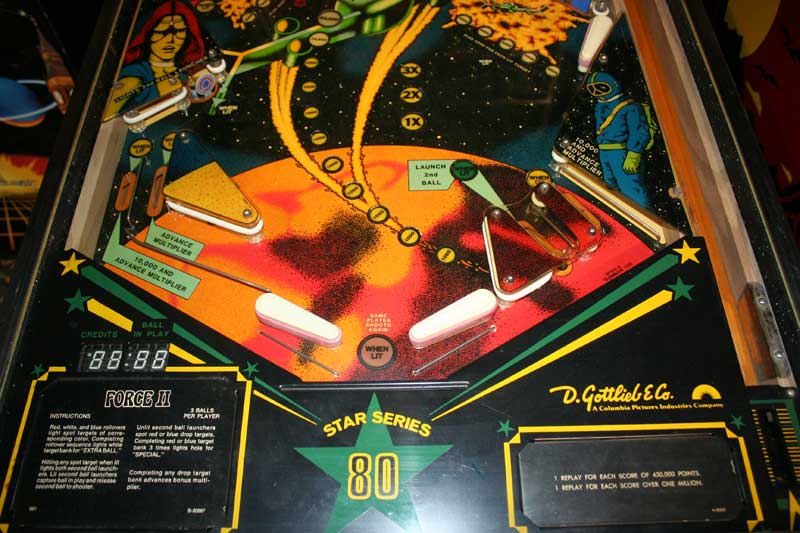 Lowe playfield with a sling kicker on the right.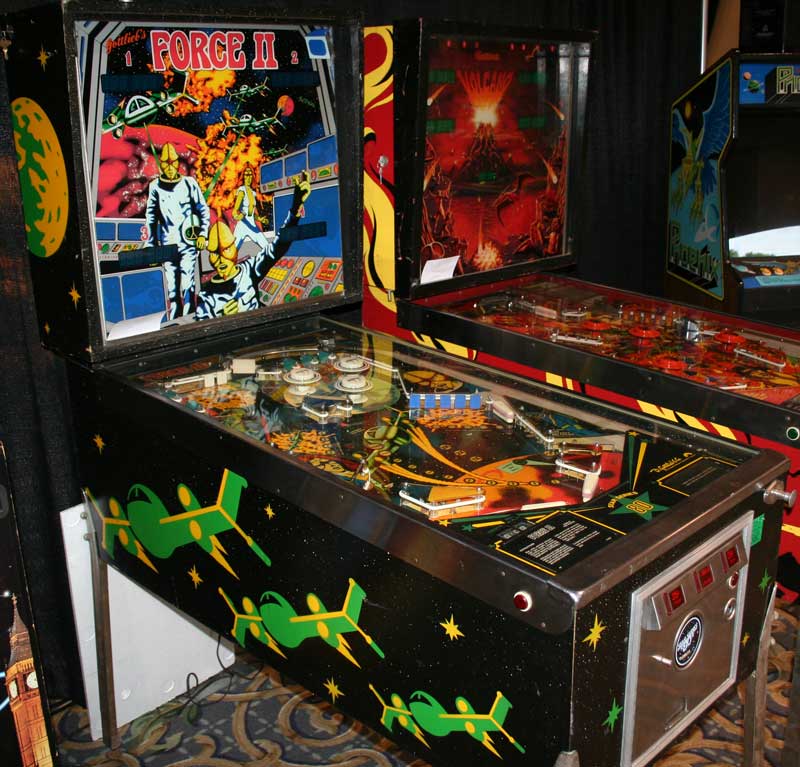 Side artwork



A closer look a the pinball coin door sticker.

---
Buy This Machine Or Parts
---
Learn How to Play A Force II Pinball Machine Here
See Discussion on The Force II Pinball On rec.games.pinball
Learn How to Repair Your Force II Pinball Machine
See Other Pages Featuring A Force II Pinball Machine
See The Force II Pinball Machine Owners List

---
FROM THE INTERNET PINBALL DATABASE
Force II
February, 1981 / 4 Players
Manufacturer: D. Gottlieb & Company
Model Number: 661
MPU: Gottlieb System 80
Type: Solid State Electronic
Production: 2,000 units
Theme: Combat - Aliens - Outer Space
Specialty: Widebody
Notable Features: Flippers (4), Pop bumpers (3), 5-bank drop targets (2), 4-bank drop targets
(1), Kick-out hole (1), Rollunder spinner (1), Ball kicker (1).
Design by: John Osborne
Art by: David Moore

---
---
Free Title Strips - Pinball Instruction Cards - Jukebox Archive - Your Nostalgia Stop! - Classic Soda Advertising Pinball Pages - Drive In Theaters - My Gameroom - Ken's Resume - Links - Fortune Tellers - The Cave - View Guestbook - Sign Guestbook - Wanted To Buy - Wanted To Sell - Gameroom Chat - Ken's Poll -

I could really use a small donation to keep this site running. If you care to help click the button below to send $5.
Back To Kens Homepage