---
Flight 2000 Pinball By Stern of 1980 at www.pinballrebel.com
---
A great space based theme pinball with speech.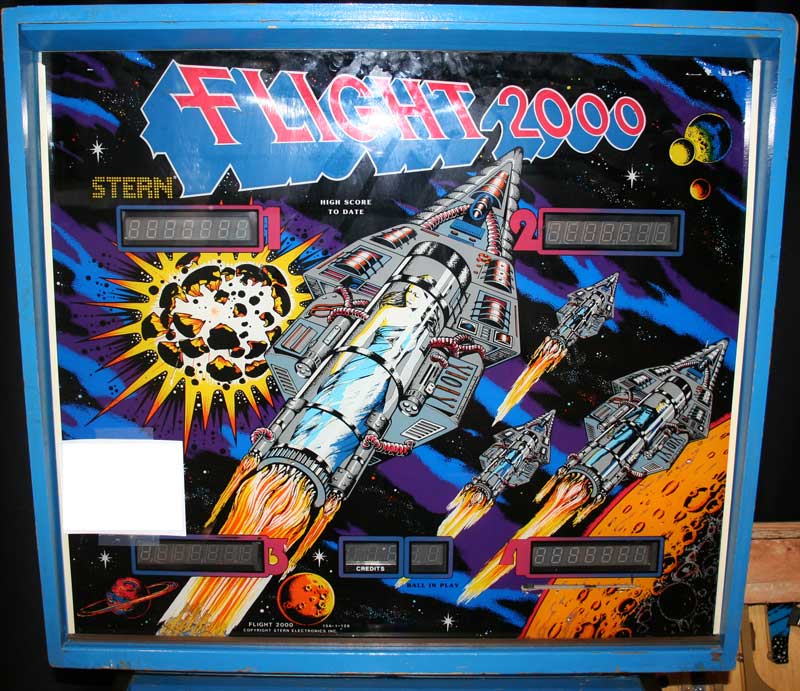 A classic Pinball Glass with spaceships headed to the stars.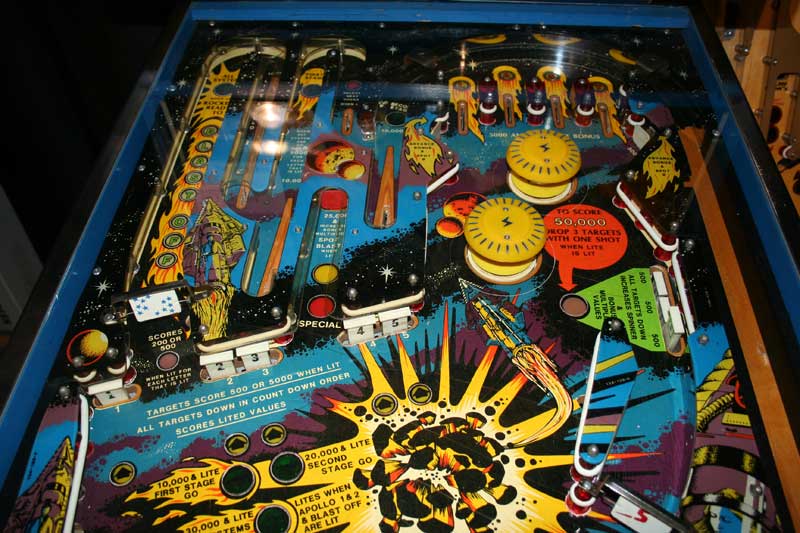 Upper playfield has a neat ball capture feature in the upper left.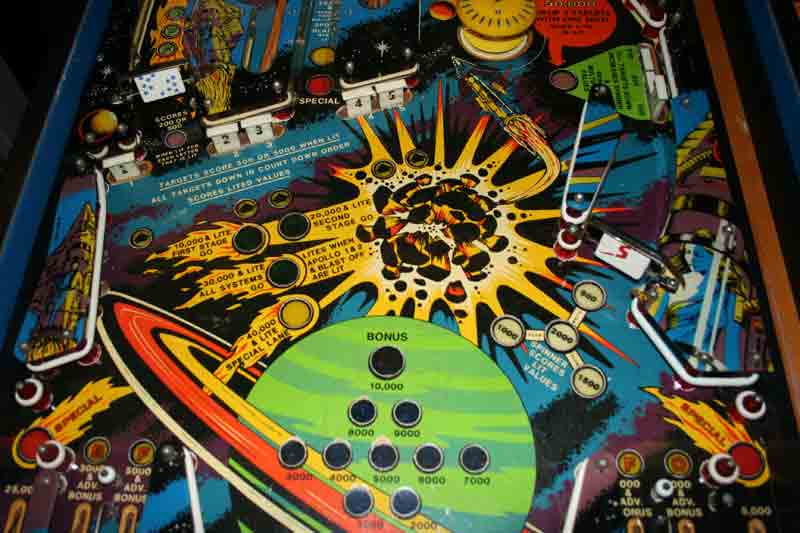 Middle playfield has a spinner and drop targets.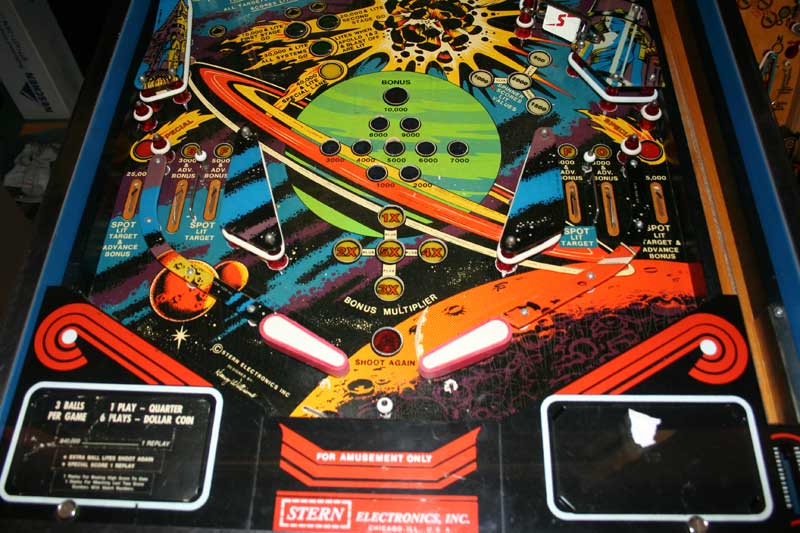 Cool outlanes, artwork and flippers.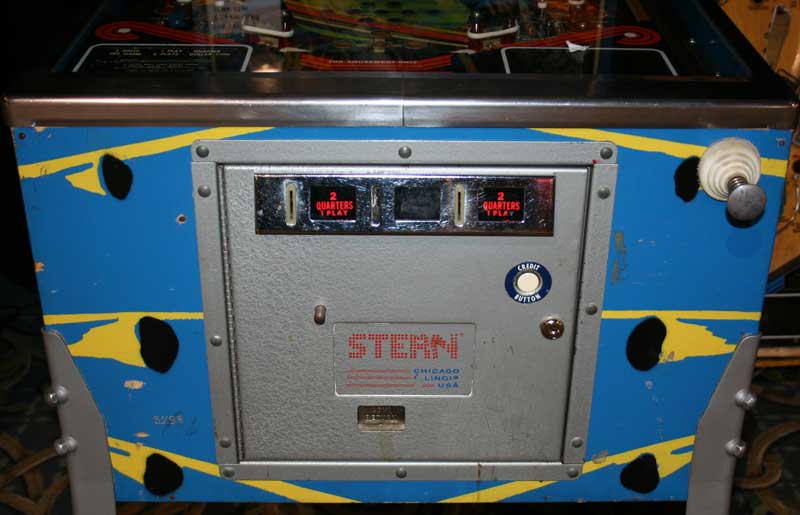 Coin door view.

---
Buy This Machine Or Parts
---
Learn How to Play A Flight 2000 Pinball Machine Here
See Discussion on The Flight 2000 Pinball On rec.games.pinball
Learn How to Repair Your Flight 2000 Pinball Machine
See Other Pages Featuring A Flight 2000 Pinball Machine

---
FROM THE INTERNET PINBALL DATABASE
Flight 2000
October, 1980 / 4 Players
Manufacturer: Stern Electronics
Model Number: 128
MPU: Stern M-200 MPU
Type: Solid State Electronic
Production: 6,301 units
Theme: Outer Space
Specialty: Widebody
Notable Features: 3 ball multiball where each ball is launched through 3 separate "lift-off" stages.
This takes place at the upper left of the playfield inside a unique maze-like ball lock mechanism.
Solenoid-driven "steppers" move the balls along until kickers knock the ball into the top arch.
Design by: Harry Williams
Art by: Gerry Simkus, Doug Watson
Notes: First talking Stern game, using the VSU-100 speech board.

---
---
Free Title Strips - Pinball Instruction Cards - Jukebox Archive - Your Nostalgia Stop! - Classic Soda Advertising Pinball Pages - Drive In Theaters - My Gameroom - Ken's Resume - Links - Fortune Tellers - The Cave - View Guestbook - Sign Guestbook - Wanted To Buy - Wanted To Sell - Gameroom Chat - Ken's Poll -

I could really use a small donation to keep this site running. If you care to help click the button below to send $5.
Back To Kens Homepage