---
Fathom Pinball By Bally of 1981 at www.pinballrebel.com
---
It would be hard to find a better looking game that is so much fun to play.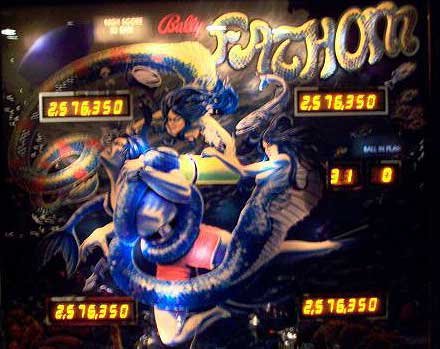 A classic Pinball Glass with mermaids dragging a diver to his death.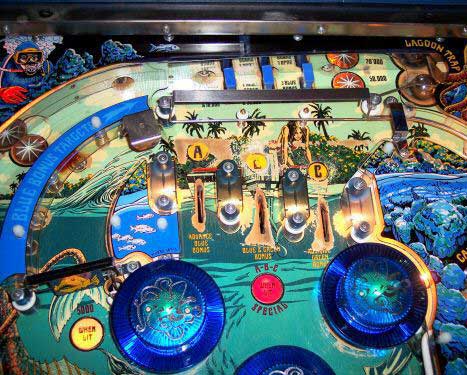 Upper playfield ball lock area and rollover lanes.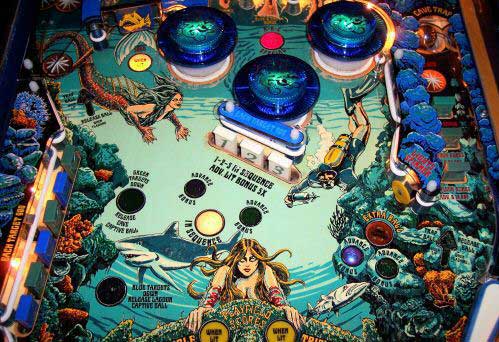 Middle playfield view. The artwork on the game is very highly detailed.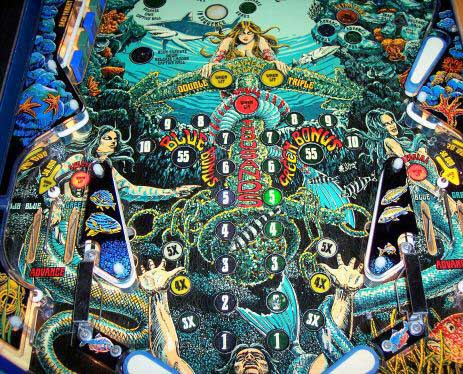 Outhole and flipper shot.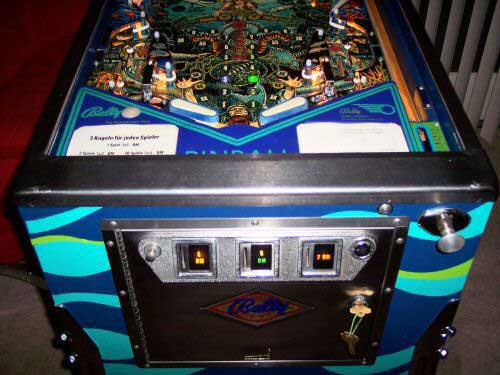 Front door area. note this game is an awesome example.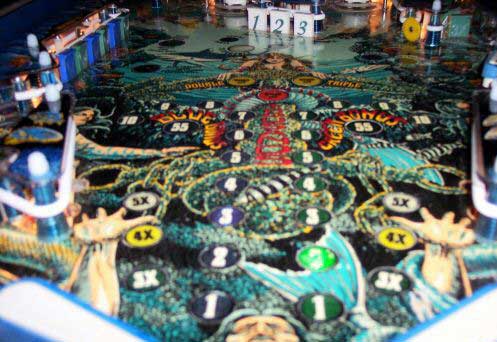 Ball level view.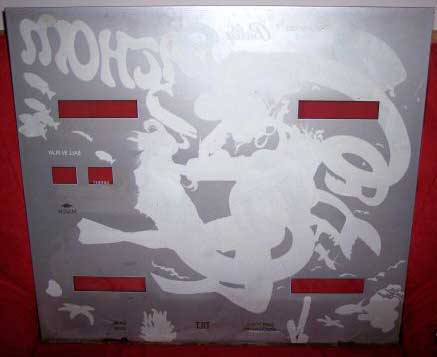 Rare view of the back of the glass. The opaque areas allow lights to illuminte the glass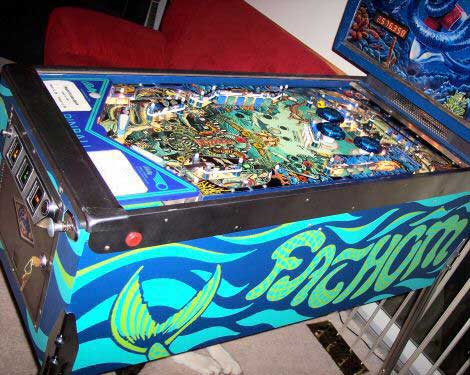 Side artwork ties in with the nautical theme.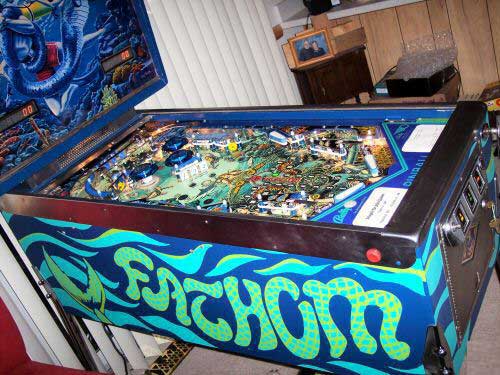 Another view of the awesome side artwork.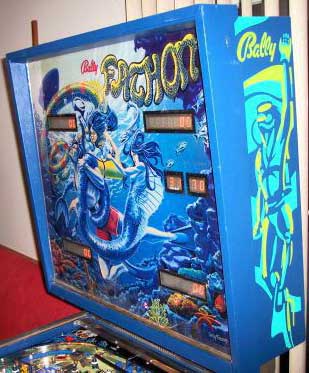 Head artwork features a scuba diver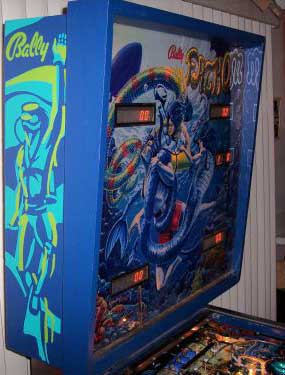 A great Bally game that is a lot of fun to play. Give this pinball a a few plays when you come upon one.

Above Photos Courtesy of C. Philip Gevas aka OldSchool
---
Buy Current Fathom Pinball Machine & Parts Here

Buy A Family Guy Pinball Or Parts Here

---
Learn How to Play A Fathom Pinball Machine Here
See Discussion on The Fathom Pinball On rec.games.pinball
Learn How to Repair Your Fathom Pinball Machine
See Other Pages Featuring A Fathom Pinball Machine
See The Fathom Pinball Machine Owners List

---
FROM THE INTERNET PINBALL DATABASE
Fathom
4 Players
Manufacturer: Bally Manufacturing Corporation
Date Of Manufacture: August, 1981
Model Number: 1233-E
MPU: Bally MPU AS-2518-35
Type: Solid State Electronic (SS)
Production: 3,500 units (confirmed)
Theme: Fantasy
Notable Features: Flippers (3), Pop bumpers (3), Kick-out holes
(2), 6-bank drop targets (1), 3-bank drop targets (1), 3-in-line drop targets (2), Rollunder spinner (1).
Design by: Ward Pemberton
Art by: Greg Freres

---
---
Free Title Strips - Pinball Instruction Cards - Jukebox Archive - Your Nostalgia Stop! - Classic Soda Advertising Pinball Pages - Drive In Theaters - My Gameroom - Ken's Resume - Links - Fortune Tellers - The Cave - View Guestbook - Sign Guestbook - Wanted To Buy - Wanted To Sell - Gameroom Chat - Ken's Poll -

I could really use a small donation to keep this site running. If you care to help click the button below to send $5.
Back To Kens Homepage