---
---
Custom Pinball Coin Door Inserts At PinballRebel.com
---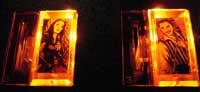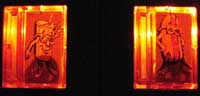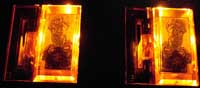 The artwork on many of these cards is copyright of the original creators. We have just played with them to give pinball owners something to put in place of the '25 or 50 inserts' on their home pinball machines. There will be inserts here for Williams, Bally, Stern, Data East, and many other pinball games. This is for fun only not for profit of any kind although I have added a banner to pay for bandwidth. These images can not be sold. Webmasters feel free to link to this page. If anyone believes a violation of copyright exists please notify me and I will remove the offending material. A big hats off to Chris W. who got this projest started.

---
Misc Designs & Templates

Williams/Bally Blank Template To Make You Own Design
Generic 25 CentCourtesy Of Shannon S.

A-F
G-L
M-Q
R-W
X-Z
---
---
Free Title Strips - Pinball Instruction Cards - Jukebox Archive - Your Nostalgia Stop! - Classic Soda Advertising Pinball Pages - Drive In Theaters - My Gameroom - Ken's Resume - Links - Fortune Tellers - The Cave - View Guestbook - Sign Guestbook - Wanted To Buy - Wanted To Sell - Gameroom Chat - Ken's Poll -

I could really use a small donation to keep this site running. If you care to help click the button below to send $5.
Back To Kens Homepage