Number of donations received in 2018: 74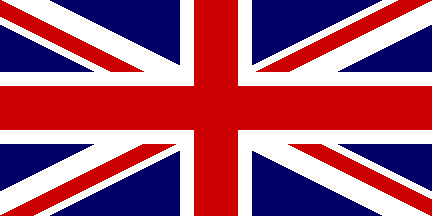 last update 30 november 2018.
(Hosted by www.pinballrebel.com)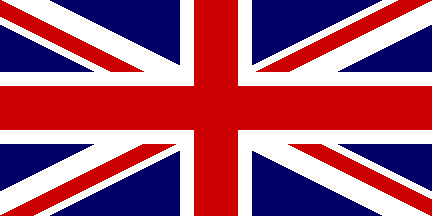 Here you can find all the score and instruction cards I've got. You can search for the real images using the search button above. All the re-production cards are created using scans or photo's from the real cards. I'm trying to re-produce the best result for printing your new cards. Very easy to use and to change. Unzip the zip file and open the .doc file using Word or the .pdf file using Adobe Acrobat Reader. In Word you can change the threshold score on the card to your setting. The scores set on the card are the recommended settings. If you have a machine for which you want to use new cards, please see if you can provide some scans or photo's from the real cards. I'll create them for you the best I can. The scans or photo's doesn't have to be perfect, just readable. You can send your new images to; inkochnito_NoSpam_@kpnplanet.nl (also for PayPal). Remove the _NoSpam_ from the e-mail address. Any donations and comments are always welcome.

Peter "Inkochnito" Koch.

Note: if printing the cards when using Microsoft Word in the U.S., or countries where 8.5 inch by 11 inch paper is standard, you will need to change the page size from A4 to 8.5 inch by 11 inches for the cards to print at the correct size. The Adobe pdf documents should print correctly with no corrections to the page size.

All Bally and Williams cards are available for download with permission of The Pinball Factory. www.pinball.com


Hier kunt u alle score en instructie kaarten vinden die ik heb. Je kan hier ook zoeken naar afbeeldingen van de kaarten met behulp van de zoek functie boven aan de pagina. Alle reproductie kaarten zijn gemaakt naar aanleiding van scans en foto's van echte kaarten. Ik probeer het beste resultaat te krijgen voor het afdrukken van de nieuwe kaarten. Makkelijk te gebruiken en simpel aan te passen. Pak het .zip-bestand uit met Winzip en open het .doc-bestand met Word of het .pdf-bestand met Adobe Acrobat Reader. In Word kunt u eenvoudig de punten score van de kaart wijzigen. De scores die op de kaarten staan, zijn de aanbevolen waarden. Als u nieuwe kaarten wilt hebben voor een kast, probeer dan scans of foto's te vinden van de echte kaarten. Op deze wijze kan ik ze dan zo echt mogelijk maken. De scans of foto's hoeven niet perfect te zijn, als ik ze maar kan lezen. U kan de afbeeldingen sturen naar; inkochnito_NoSpam_@kpnplanet.nl (ook voor PayPal). Verwijder _NoSpam_ uit het e-mail adres. Elke donatie en/of commentaar is altijd welkom.

Peter "Inkochnito" Koch.

Alle Bally en Williams kaarten zijn beschikbaar voor download met toestemming van the Pinball Factory. www.pinball.com


Vous pouvez trouver ici toutes mes cartes d'instructions et de scores. Vous pouvez rechercher l'image réelle de la carte en utilisant le bouton "search" ci dessus. Toutes les cartes reproduites l'ont été en utilisant des photos des cartes réelles. Je m'efforce d'obtenir la meilleure qualité pour l'impression de vos cartes, tout en privilégiant la facilté d'usage et de modification. Décompressez le fichier zip et ouvrez le fichier doc avec Word ou le fichier pdf avec Acrobat Reader. Avec Word, vous pouvez changer le niveau des scores à votre convenance. Les scores indiqués sur les cartes sont les scores recommandés. Si vous avez un flipper pour lequel vous voudriez les cartes, essayez de me procurer des scans ou photos de la vraie carte. Je la recréerai du mieux que je peux. Les scans ou photos n'ont pas besoin d'être parfaits mais juste lisibles. Vous pouvez m'envoyer vos nouvelles images à:
inkochnito_NoSpam_@kpnplanet.nl
(aussi pour PayPal). Enlever le _NoSPam_ de l'adresse électronique. Toute donation et/ou commentaire sont les bienvenus.

Peter "Inkochnito" Koch

NB: si vous imprimez les cartes en utilisant Microsoft Word aux Etats Unis ou dans un pays où le format standard de papier est de 8,5 pouces per 11 pouces, vous devrez changer le format de la page de A4 vers 8,5 pouces per 11 pouces afin de l'imprimer à une taille correcte. Le document pdf devrait s'imprimer correctement sans avoir à toucher à la taille de la page.

Toutes les cartes Bally et Williams sont disponibles au téléchargement avec la gracieuse autorisation de The Pinball Factory.
www.pinball.com

Hier findest Du alle Wertungslisten und Anleitungen, die ich bekommen habe. Du kannst nach den echten Bildern dieser Wertungslisten und Anleitungen suchen, indem Du die obige Suchfunktion benutzt. Alle reproduzierten Bilder wurden anhand von eingescannten Fotos oder direkt von den Fotos der echten Wertungslisten und Anleitungen erstellt. Ich versuche lediglich, die besten Ergebnisse zum Ausdruck der Wertungslisten und Anleitungen zu ermöglichen. Sie sind einfach zu benutzen und zu ändern. Entpacke die gezippten Dateien und öffne die enthaltenen MS Word (*.doc) oder Adobe Acrobat Reader (*.pdf) Dateien mit dem entsprechenden Programm. Mit MS Word kannst Du die Schwellenwerte ändern. Die auf den Karten dargestellten Werte sind lediglich empfohlene Werte. Wenn Du ein Gerät hast, für das Du geänderte Werte setzen/benutzen möchtest, bitte biete mir Deine echten Wertungslisten und Anleitungen an. Ich werde Dir die entsprechend angepassten Bilder, die ich so gut wie möglich erstellen werde, zum download anbieten. Die Bilder brauchen nicht perfekt zu sein, nur lesbar. Du kannst die neuen Bilder an
inkochnito_NoSpam_@kpnplanet.nl
senden. Entferne nur den '_NoSpam_' Teil von der E-mail Adresse. Spenden und Kommentare sind angenehm und erwünscht.
Peter "Inkochnito" Koch.
Alle Bally und Williams Karten stehen zur Verfügung für Download mit Erlaubnis Der Pinball Factory. www.pinball.com

Navigation by WebRing.
---
---
Free Title Strips - Pinball Instruction Cards - Jukebox Archive - Your Nostalgia Stop! - Classic Soda Advertising Pinball Pages - Drive In Theaters - My Gameroom - Ken's Resume - Links - Fortune Tellers - The Cave - View Guestbook - Sign Guestbook - Wanted To Buy - Wanted To Sell - Gameroom Chat - Ken's Poll -

Back To The Pinball Rebel Homepage

---