---
---
1958 Chevy Impala Bel-Air at www.pinballrebel.com
I bought this car to restore but simply could not find the time. It was in the process of being stripped to paint when I got it. I had the trim and plastics. The bumpers had also been removed and I had them as well. All glass was good except the driver side window (hence the tarp). This car went to a good home and is probably at a car show tonight somewhere in south Texas.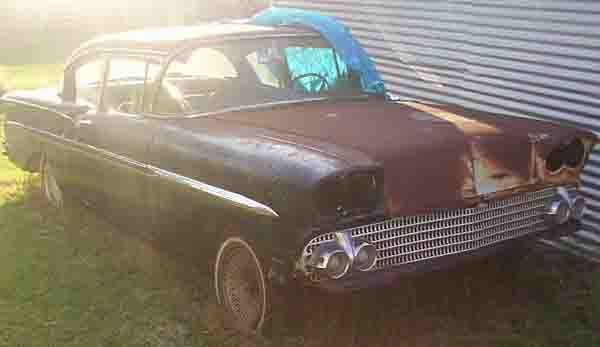 These cars have that classic 50's look.




Great side profile with a little of the 57 and 59 mixed in.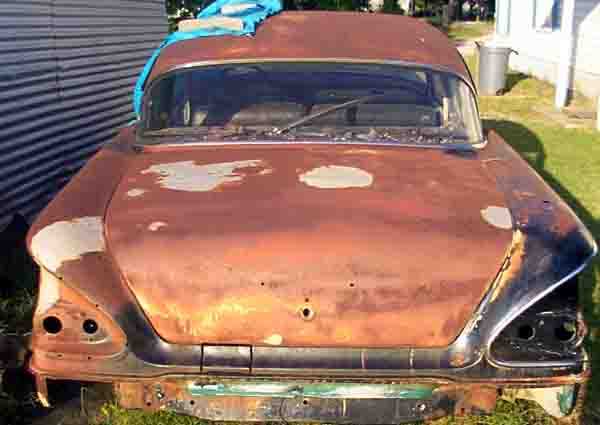 The impala had three lights on each side.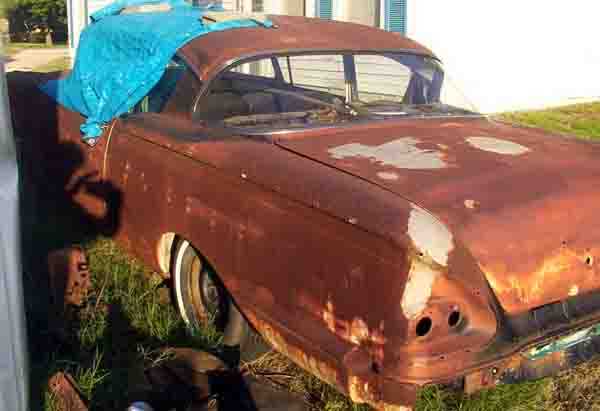 A lead sled classic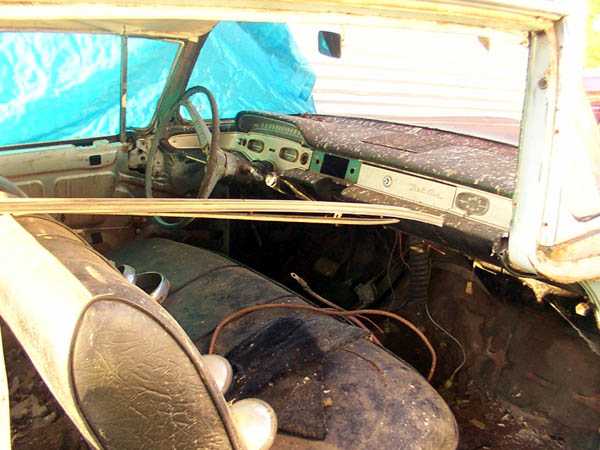 The interior was really rough



Can you say howdy?




Ah, the 454 that was going to go in it would have been perfect!

---
Free Title Strips - Pinball Instruction Cards - Jukebox Archive - Your Nostalgia Stop! - Classic Soda Advertising Pinball Pages - Drive In Theaters - My Gameroom - Ken's Resume - Links - Fortune Tellers - The Cave - View Guestbook - Sign Guestbook - Wanted To Buy - Wanted To Sell - Gameroom Chat - Ken's Poll -

I could really use a small donation to keep this site running. If you care to help click the button below to send $5.
Back To Kens Homepage