---
---
Xenon Pinball by Bally of 1979 at www.pinballrebel.com
---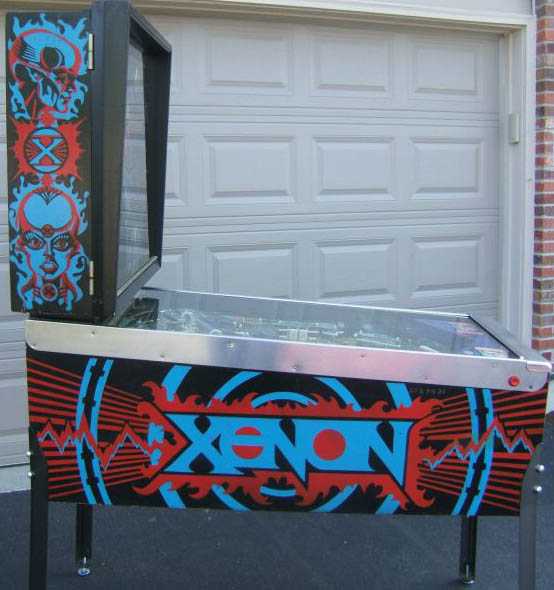 Awesome Artwork On Every Angle of this Game!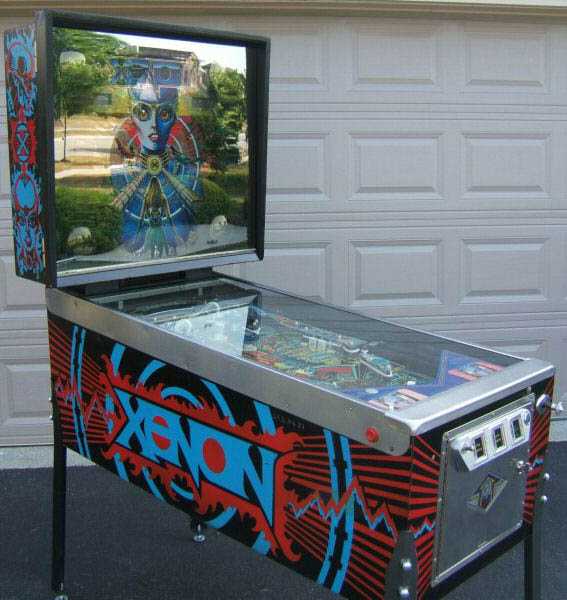 Stunning Backglass Artwork! It uses infinity lighting that was hot in the 70's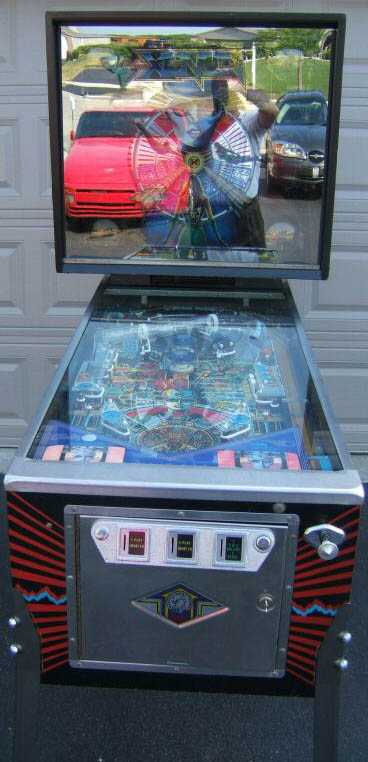 Coin door shot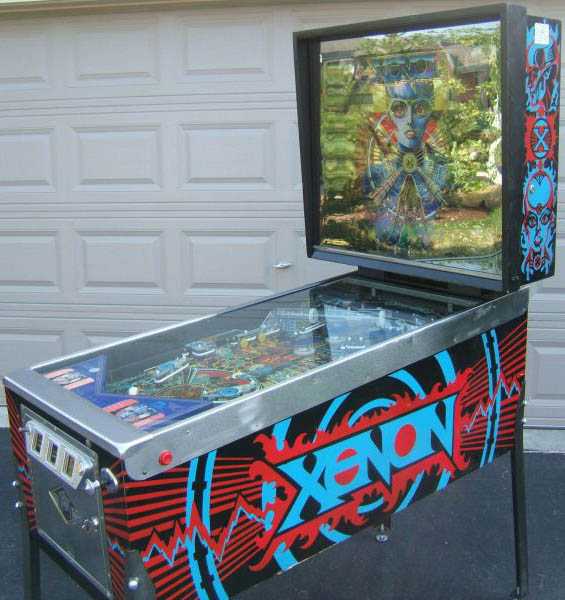 Full view of this classic pinball machine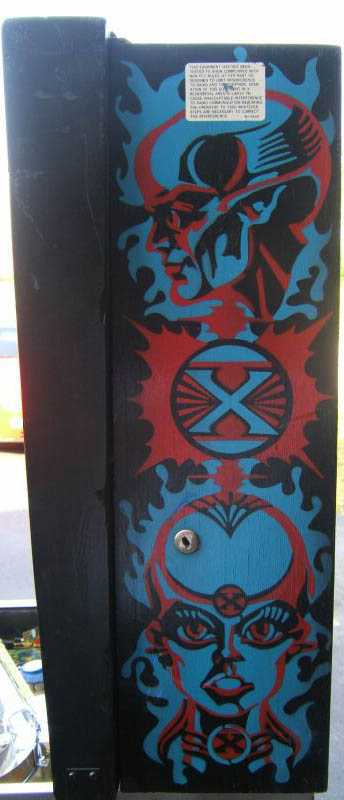 Head Artwork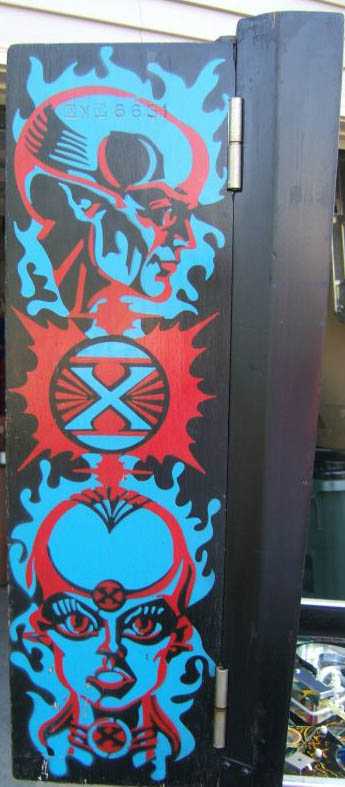 Other side. Notice the head is hinged so you can open it to work on the boards.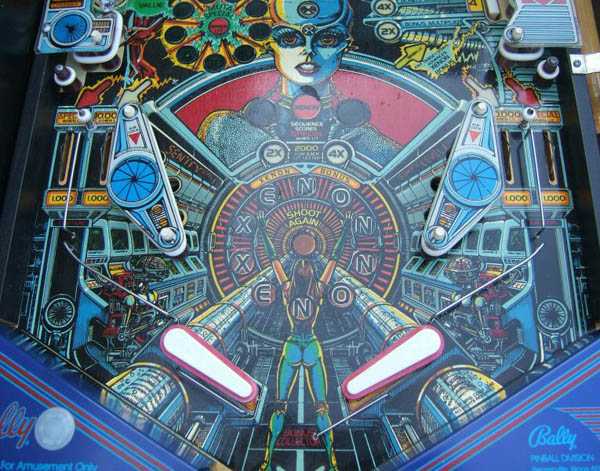 Lower playfield view, many of the games are very worn here.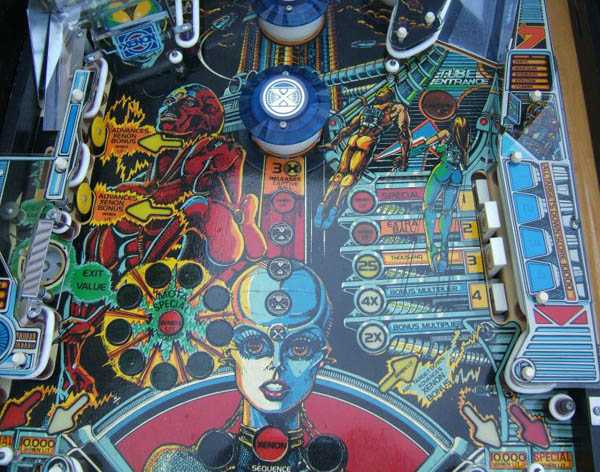 Middle playfeild view. Drop targets on the right.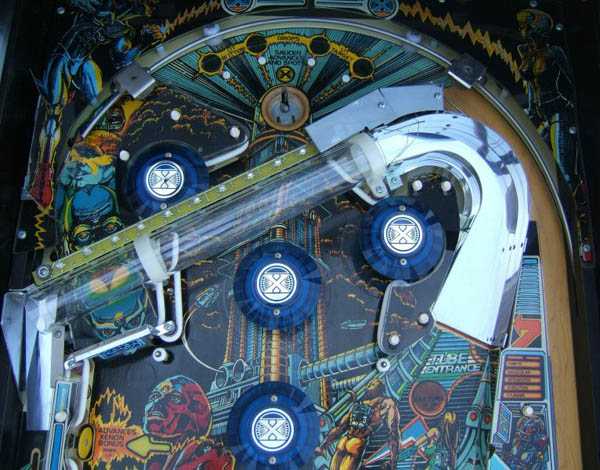 The famous tube shot.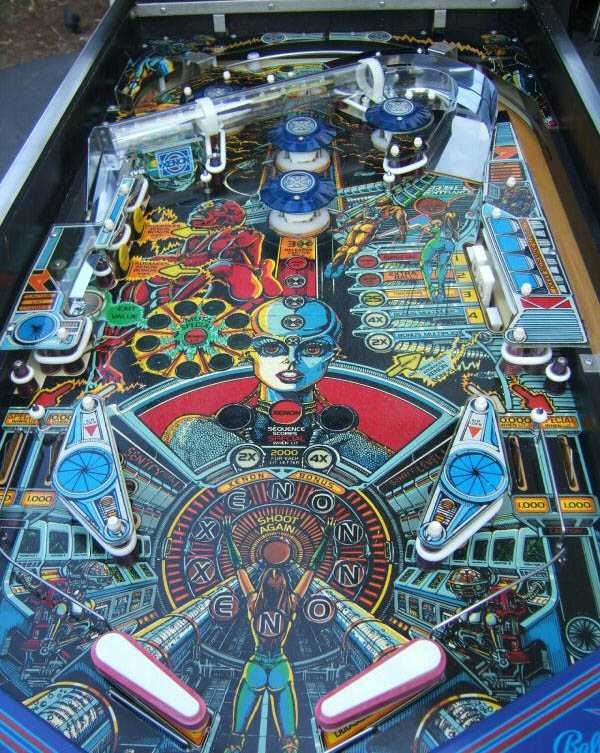 Full playfield layout.

These photos were provided courtesy of
drnogle7021
---
Current Xenon Pinball Machine And Parts For Sale
---
Learn How to Play A Xenon Pinball Machine Here
See Discussion on The Xenon Pinball On rec.games.pinball
Learn How to Repair Your Xenon Pinball Machine
Xenon Pinball Machine Owners List
See Pages Of Other Xenon Pinball Machine Owners

---
FROM THE IPD

Xenon
4 Players
Manufacturer: Bally Manufacturing
Project Date: November 26, 1979
Model Number: 1196-E
MPU: Bally MPU AS-2518-35
Type: Solid State Electronic (SS)
Production: 11,000 units
Theme: Fantasy
Notable Features: One of the first talking pinball machines. Most remembered for its sexy sounding voice.
Infinity lights behind backglass.
Design by: Greg Kmiec
Art by: Paul Faris
Notes: Is the first talking Bally game
CLICK HERE TO SEE THE FULL IPD ENTRY
---
---
Free Title Strips - Pinball Instruction Cards - Jukebox Archive - Your Nostalgia Stop! - Classic Soda Advertising Pinball Pages - Drive In Theaters - My Gameroom - Ken's Resume - Links - Fortune Tellers - The Cave - View Guestbook - Sign Guestbook - Wanted To Buy - Wanted To Sell - Gameroom Chat - Ken's Poll -

I could really use a small donation to keep this site running. If you care to help click the button below to send $5.
Back To Kens Homepage