---
Who Dunnit Pinball By Bally of 1995 at www.pinballrebel.com
---
A neat little game kinda like clue but with pinball. Very underated and still inexpensive.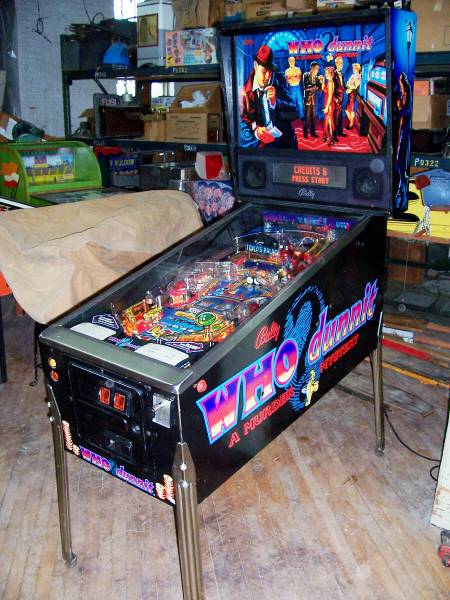 Great artwork on the backglass that looks very 40's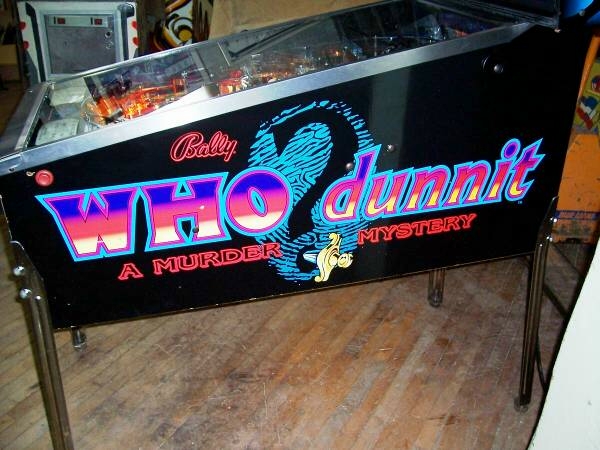 The side art doesnt do much for me.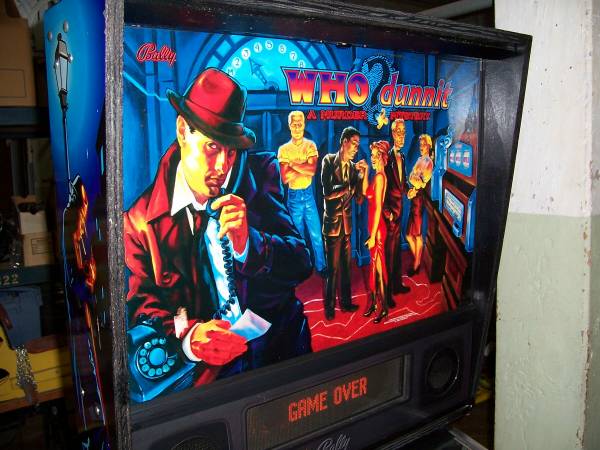 A different caninet head shot.



The game has a slot machine built into the playfield.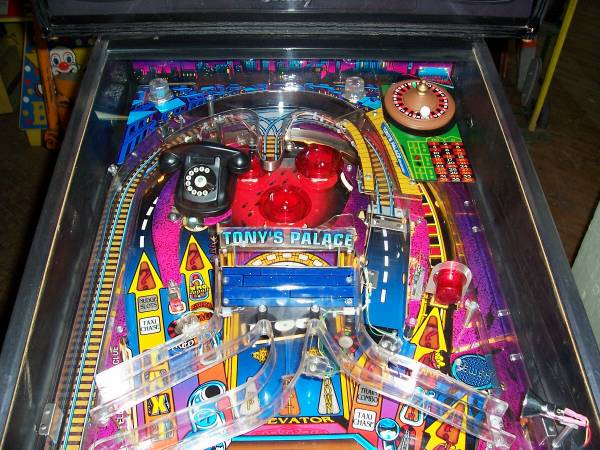 Wonder how many kids would recognize that as a phone.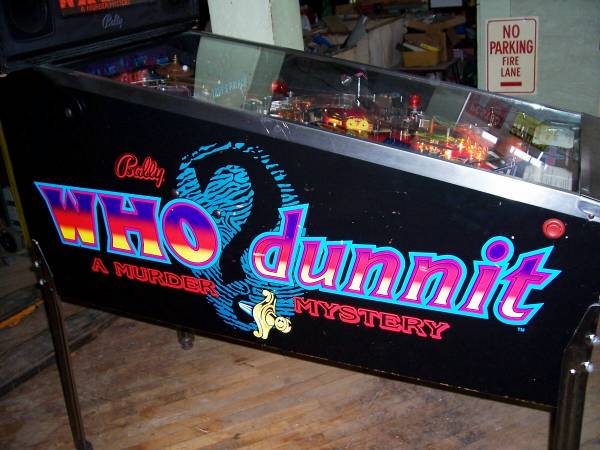 A good solid effort by Bally.


Above Photos Courtesy of Scary Big Larry Of

Seven Valleys PA
---
Current Who Dunnit Pinball Machine And Parts For Sale
---
Learn How to Play A Who Dunnit Pinball Machine Here
See Discussion on The Who Dunnit Pinball On rec.games.pinball
Learn How to Repair Your Who Dunnit Pinball Machine
See Other Pages Featuring A Who Dunnit Pinball Machine

---
FROM THE INTERNET PINBALL DATABASE
WHO dunnit
September, 1995 / 4 Players
Manufacturer: Bally
Model Number: 50044
MPU: Williams WPC Security
Type: Solid State Electronic
Production: 2,416 units
Design by: Dwight Sullivan, Barry Oursler
Art by: Linda Deal
Dots/Animation by: Adam Rhine, Brian Morris
Mechanics by: Zofia Bil
Music by: Paul Barker
Sound by: Paul Barker
Software by: Dwight Sullivan

---
---
Free Title Strips - Pinball Instruction Cards - Jukebox Archive - Your Nostalgia Stop! - Classic Soda Advertising Pinball Pages - Drive In Theaters - My Gameroom - Ken's Resume - Links - Fortune Tellers - The Cave - View Guestbook - Sign Guestbook - Wanted To Buy - Wanted To Sell - Gameroom Chat - Ken's Poll -

I could really use a small donation to keep this site running. If you care to help click the button below to send $5.
Back To Kens Homepage