---
Waterworld Pinball By Premier Technology Gottlieb of 1995 at www.pinballrebel.com
---
A game that was based on a terrible Kevin Costner film. Kind of a Max Max of the ocean flick.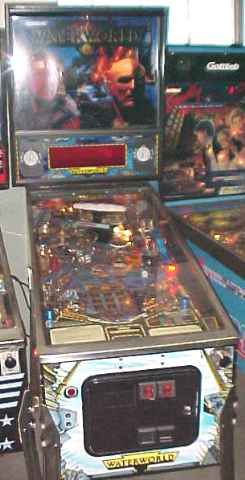 Overall game view.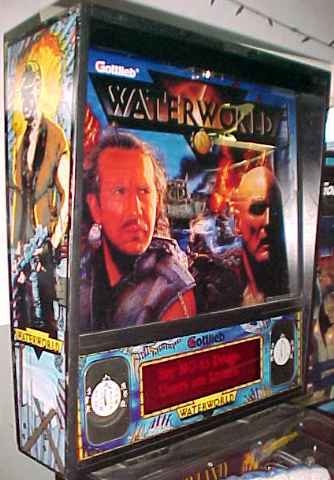 Backglass is lifted from the film.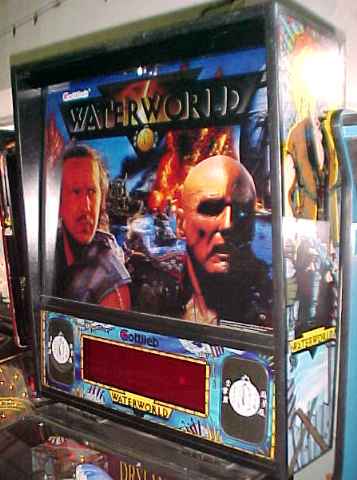 A red tint was placed over the orange DMD to give it color.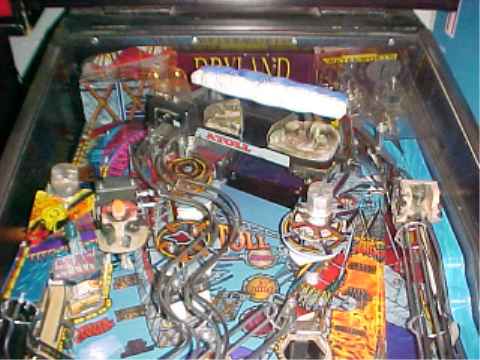 The main toy in the back spins on its axis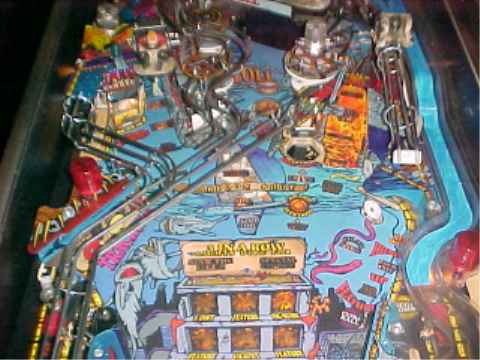 Gobble hole with a kickout is not an easy shot.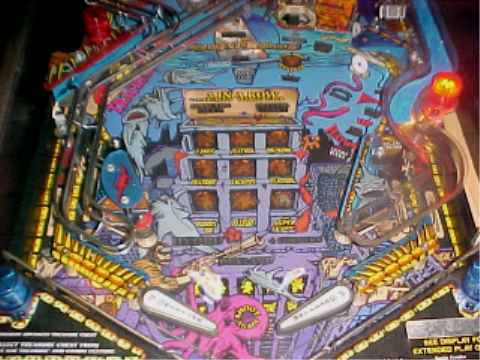 Flipper and outhole view.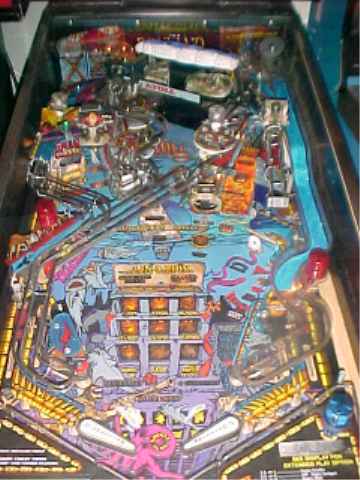 Full playfield view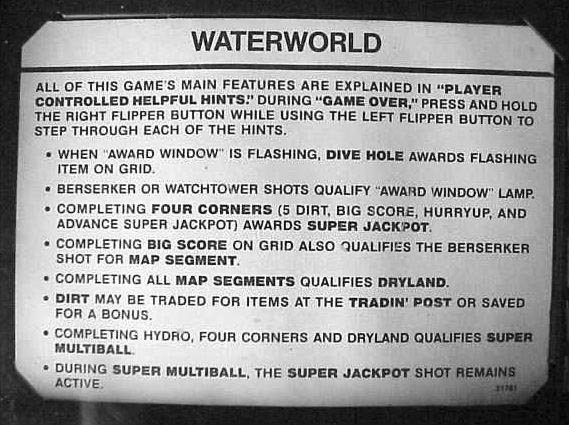 Instructions.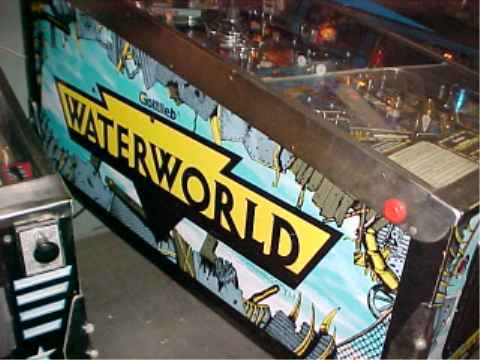 Side art is so-so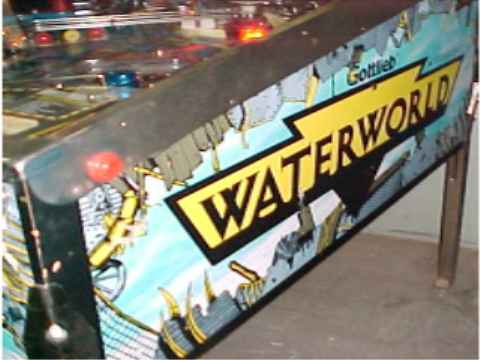 Other side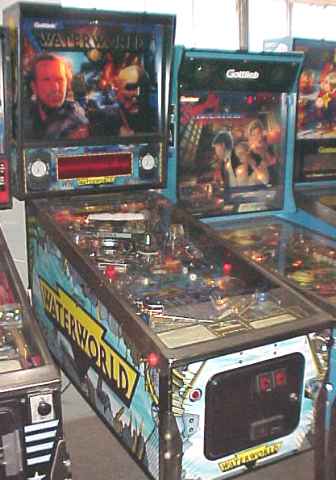 Full pinball machine view.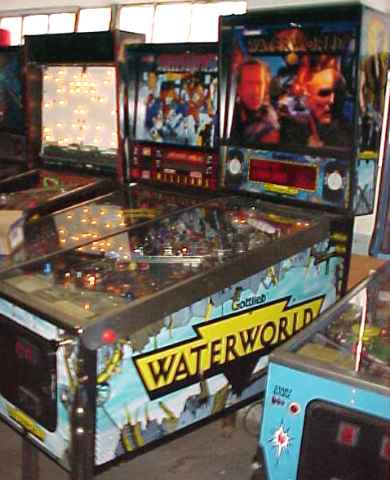 Regardless of the theme the Gottlieb series III pinballs were darn near bullet proof. One would be great
for a home gameroom as repairs are not very frequent.


Above Photos Courtesy of Roger.
---
Current Waterworld Pinball Machine And Parts For Sale
---
Learn How to Play A Waterworld Pinball Machine Here
See Discussion on The Waterworld Pinball On rec.games.pinball
Learn How to Repair Your Waterworld Pinball Machine
See Other Pages Featuring A Waterworld Pinball Machine

---
FROM THE INTERNET PINBALL DATABASE
Waterworld
October, 1995 / 4 Players
Manufacturer: Premier Technology Gottlieb
Model Number: 746
MPU: Gottlieb System 3
Type: Solid State Electronic (SS)
Production: 1,500 units
Design by: Ray Tanzer, Jon Norris
Art by: Constantino Mitchell

---
---
Free Title Strips - Pinball Instruction Cards - Jukebox Archive - Your Nostalgia Stop! - Classic Soda Advertising Pinball Pages - Drive In Theaters - My Gameroom - Ken's Resume - Links - Fortune Tellers - The Cave - View Guestbook - Sign Guestbook - Wanted To Buy - Wanted To Sell - Gameroom Chat - Ken's Poll -

I could really use a small donation to keep this site running. If you care to help click the button below to send $5.
Back To Kens Homepage