---
TWISTER PINBALL of 1996 by Sega at www.pinballrebel.com
---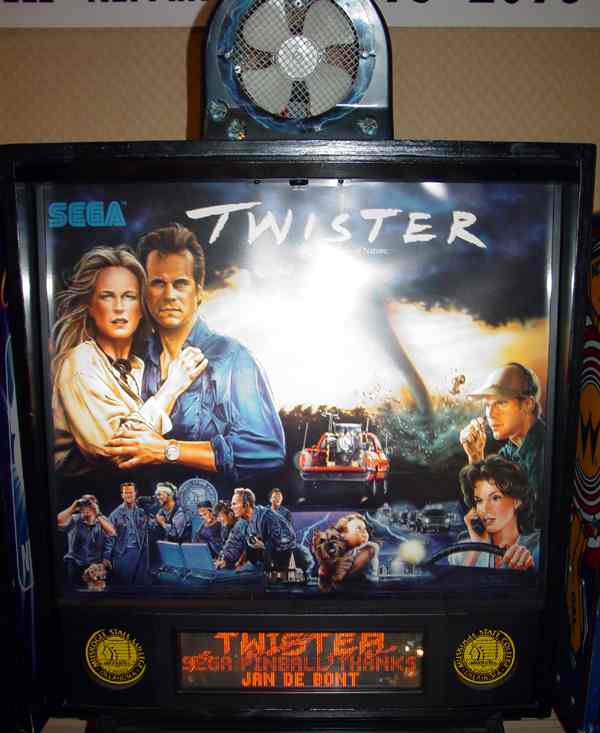 Like Whirl-Wind Twister has a fan on the backbox so you can "feel" the storm.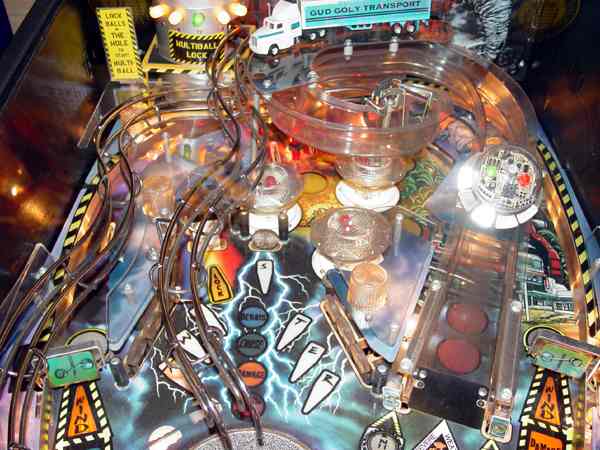 Ramps & wireforms dominate the playfield.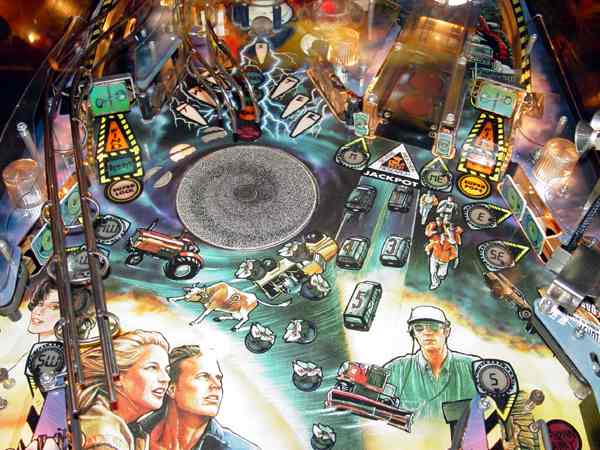 An middle playfield disc spinner randomizes ball action.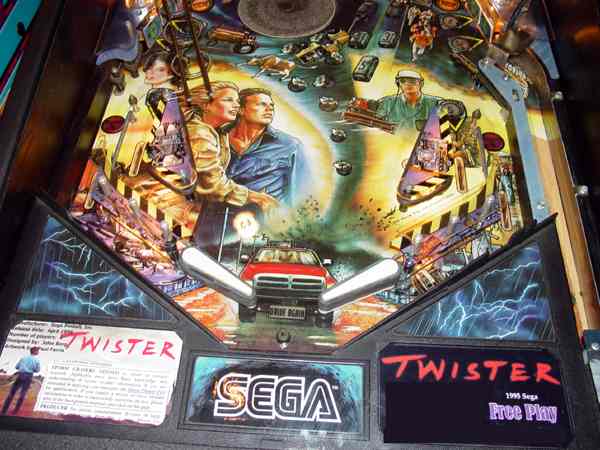 An lower playfield shot.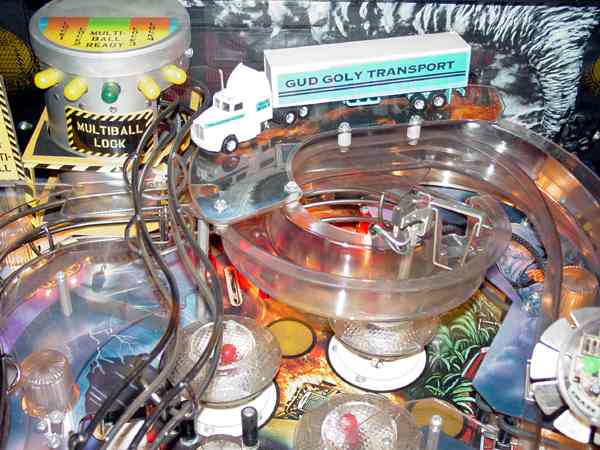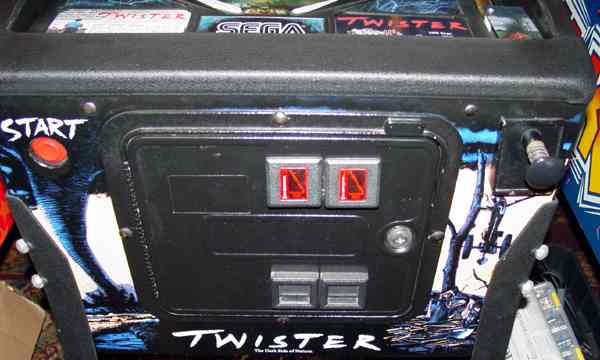 Coin Door Shot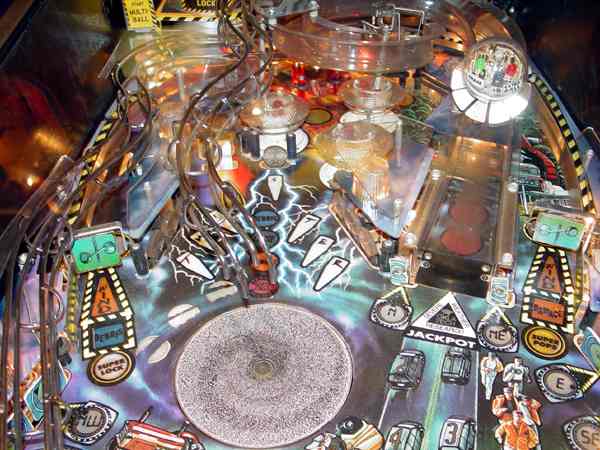 Ramps are in great shape.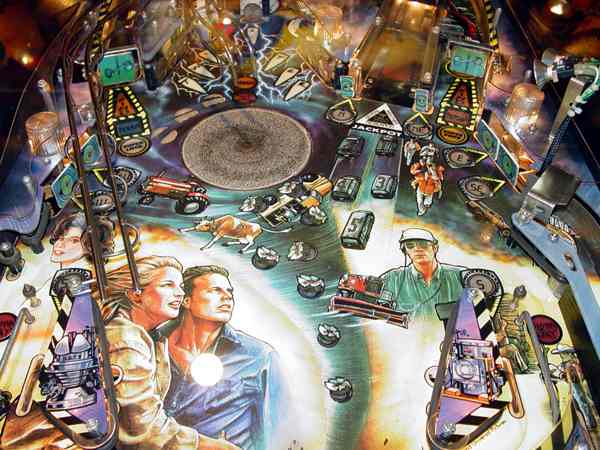 Artwork is greatly inspired by the film.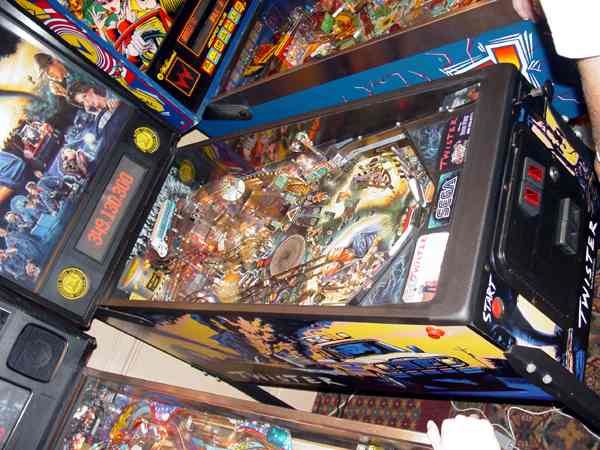 Side Artwork shot.
---
Current Twister Pinball Machine And Parts For Sale
---
Learn How to Play A Twister Pinball Machine Here
See Discussion on The Twister Pinball On rec.games.pinball
Learn How to Repair Your Twister Pinball Machine
See Pages Of Other Twister Pinball Machine Owners
See The Twister Pinball Machine Owners List

---
FROM THE IPD

Twister April, 1996
Manufacturer: Sega Pinball, Inc. (Chicago, Illinois) (1994-1999)
Model Number: 41
MPU: Sega/Stern Whitestar
Type: Solid State Electronic (SS)
Toys: Fan mounted on top of the machine that starts/stops depending on the current mode.
Design by: John Borg
Art by: Paul Faris
Software by: Lonnie D. Ropp, Orin Day
Rule Sheets: Twister Rulesheet Version 1.0 (Oct/26/1996), by Lee Van Doren
CLICK HERE TO SEE THE FULL IPD ENTRY
---
---
Free Title Strips - Pinball Instruction Cards - Jukebox Archive - Your Nostalgia Stop! - Classic Soda Advertising Pinball Pages - Drive In Theaters - My Gameroom - Ken's Resume - Links - Fortune Tellers - The Cave - View Guestbook - Sign Guestbook - Wanted To Buy - Wanted To Sell - Gameroom Chat - Ken's Poll -

I could really use a small donation to keep this site running. If you care to help click the button below to send $5.
Back To Kens Homepage

---