---
---
Transporter The Rescue Pinball by Bally of 1989 at www.pinballrebel.com
---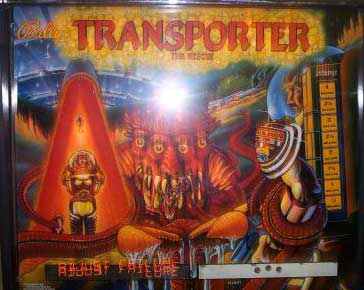 Great artwork I played it for the first time at the State Fair of Texas in 1990 and I thought it
had a carnival type artwork thing going on. It reminded me of the art you see airbrushed on
ghost train rides at the fair.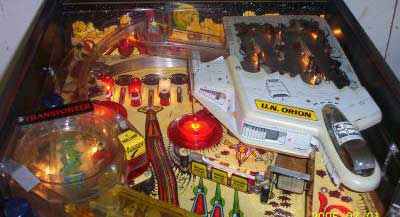 Cool space ship the UN Orion in the top right of the playfield.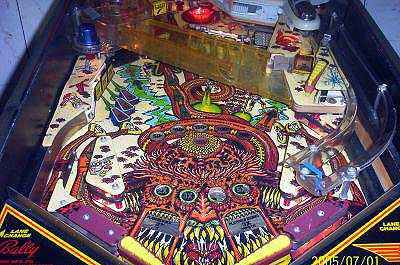 Bottom playfield view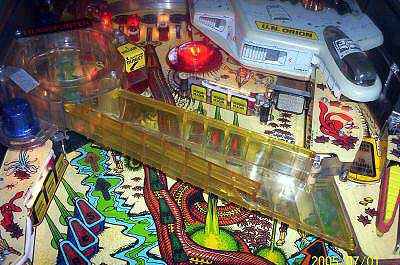 Cool shot across the brige into a bowl like that on white water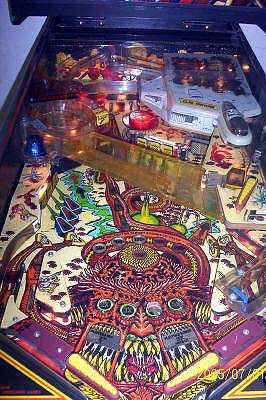 full playfield view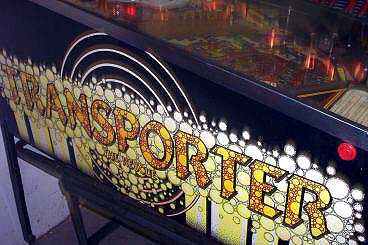 side art image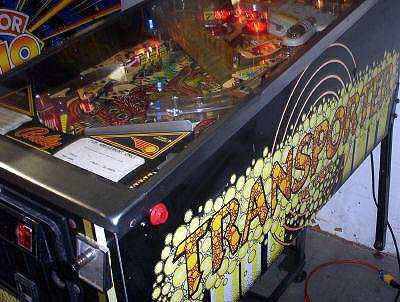 side art image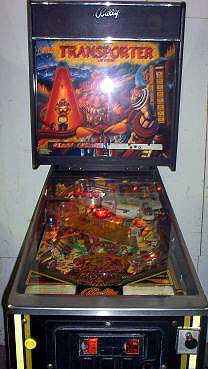 The full pinball machine view. A great package!

---
---
Current Transporter Pinball Machine And Parts For Sale
---
Learn How to Play A Transporter Pinball Machine Here
See Discussion on The Transporter Pinball On rec.games.pinball
Learn How to Repair Your Transporter Pinball Machine
See Pages Of Other Transporter Pinball Machine Owners

---
FROM THE IPD Transporter the Rescue
April, 1989 4 Players
Manufacturer: Bally
Model Number: 2008
MPU: Williams System 11B
Type: Solid State Electronic (SS)
Production: 859 units
Theme: Outer Space
Notable Features: Pop bumpers (3), Flippers (3), Spinner, Multiball (3),
Speech, 3-bank drop targets (2), single drop targets (1), Ramps (2), Transporter Spinner bowl.
Toys: Left ramp accesses the space ship to lock balls for multiball. The transporter bowl, accessible from the third flipper shot, across the ramp, for spin.
Design by: Greg Kmiec, Tony Kraemer
Art by: Tim Elliot
Music by: Jon Hey
Sound by: Jon Hey
Software by: Dan Lee
CLICK HERE TO SEE THE FULL IPD ENTRY
---
---
Free Title Strips - Pinball Instruction Cards - Jukebox Archive - Your Nostalgia Stop! - Classic Soda Advertising Pinball Pages - Drive In Theaters - My Gameroom - Ken's Resume - Links - Fortune Tellers - The Cave - View Guestbook - Sign Guestbook - Wanted To Buy - Wanted To Sell - Gameroom Chat - Ken's Poll -
I could really use a small donation to keep this site running. If you care to help click the button below to send $5.
Back To Kens Homepage