---
Time Line Pinball By D. Gottlieb & Company of 1980 at www.pinballrebel.com
---
A fairly rare Gottlieb pinball machine with atomic inspired side artwork.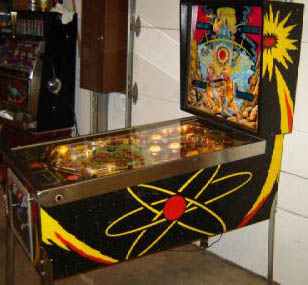 Side artwork view.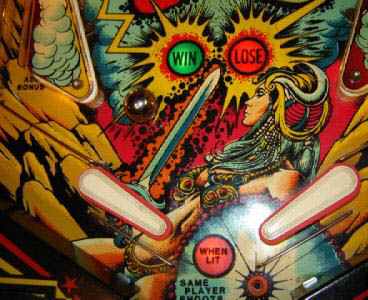 Outhole view.
.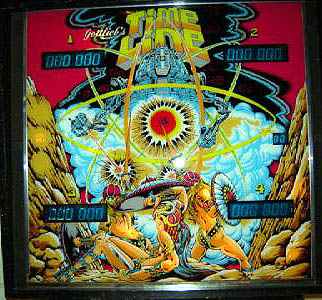 A classic Pinball Glass with a time travel theme. Most pinball makers did a time travel theme in this period.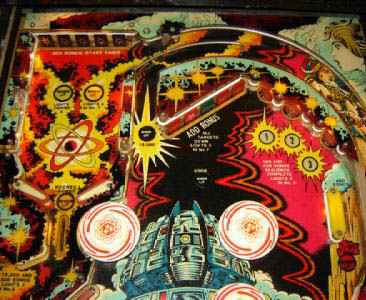 Upper playfield. Note the smaller table on the upper left.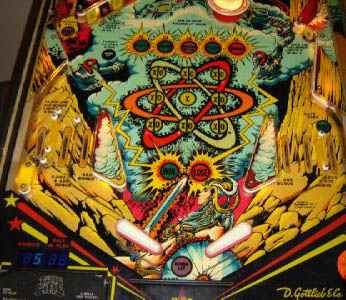 Lower playfield view.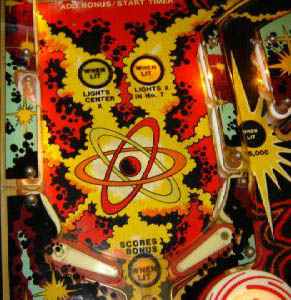 Mini playfield detail.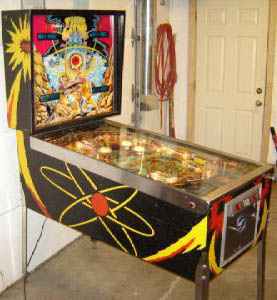 Full game photo

Above Photos Courtesy of Tim Hoppe Scandia Pinball of Scandia, MN
---
Current Time Line Pinball Machine And Parts For Sale
---
Learn How to Play A Time Line Pinball Machine Here
See Discussion on The Time Line Pinball On rec.games.pinball
Learn How to Repair Your Time Line Pinball Machine
See Other Pages Featuring A Time Line Pinball Machine
See The Time Line Pinball Machine Owners List
---
FROM THE INTERNET PINBALL DATABASE
Time Line
December, 1980 / 4 Players
Manufacturer: D. Gottlieb & Company
Model Number: 659
MPU: Gottlieb System 80
Type: Solid State Electronic
Production: 3,167 units
Specialty: Widebody
Notable Features: Flippers (4), Pop bumpers (3), 5-bank drop targets (1).
Design by: Allen Edwall
Art by: Jerry Simkus

---
---
Free Title Strips - Pinball Instruction Cards - Jukebox Archive - Your Nostalgia Stop! - Classic Soda Advertising Pinball Pages - Drive In Theaters - My Gameroom - Ken's Resume - Links - Fortune Tellers - The Cave - View Guestbook - Sign Guestbook - Wanted To Buy - Wanted To Sell - Gameroom Chat - Ken's Poll -

I could really use a small donation to keep this site running. If you care to help click the button below to send $5.
Back To Kens Homepage