---
---
Taxi Pinball By Williams of 1988 at www.pinballrebel.com
"Thanks For The Ride!"
---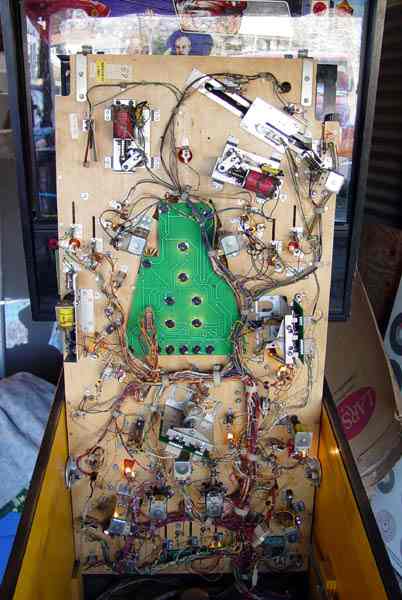 I spent so much time playing this game in college I could have got a major in it.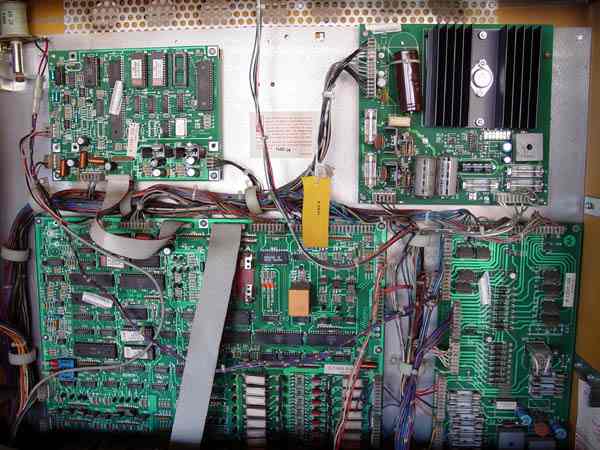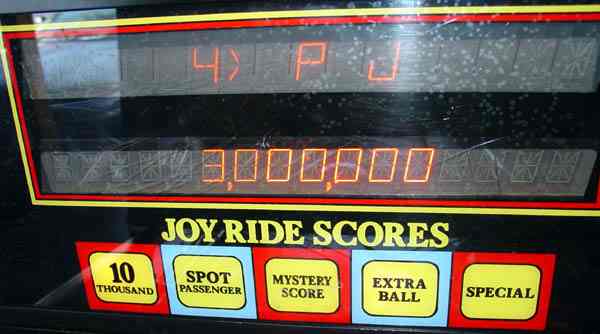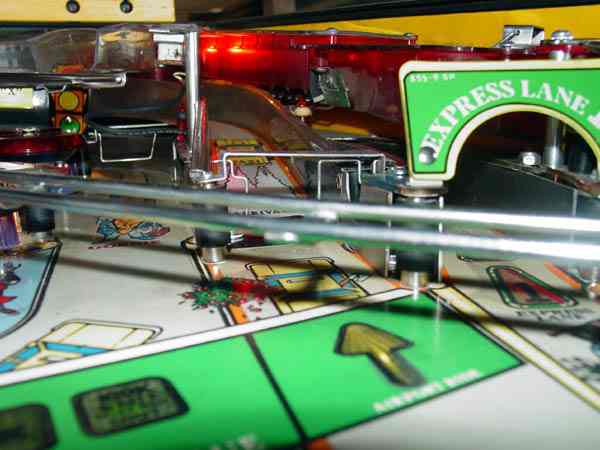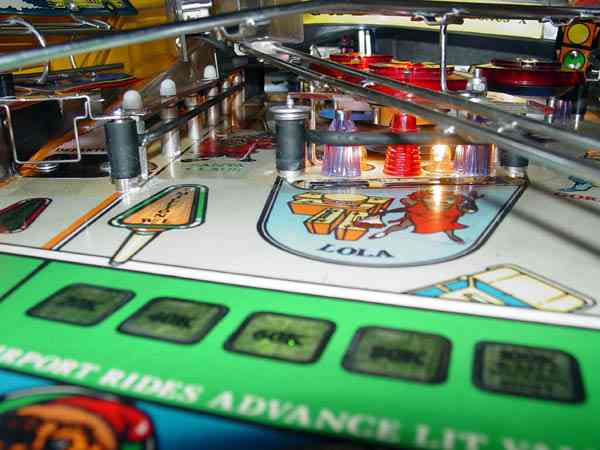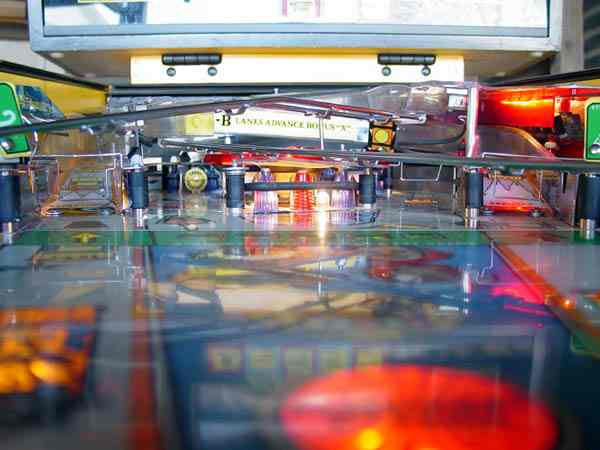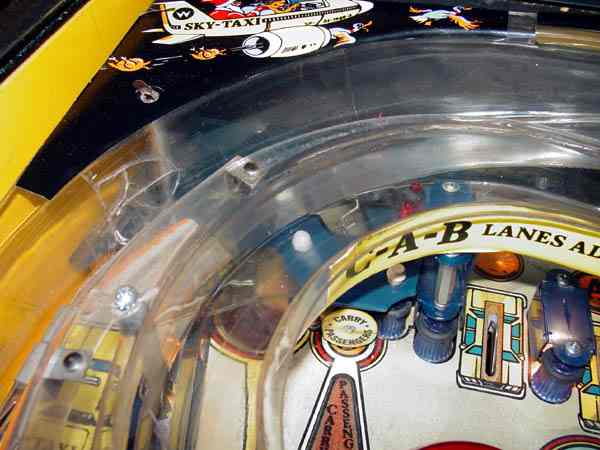 Ramp has an repair which can be seen in this photo.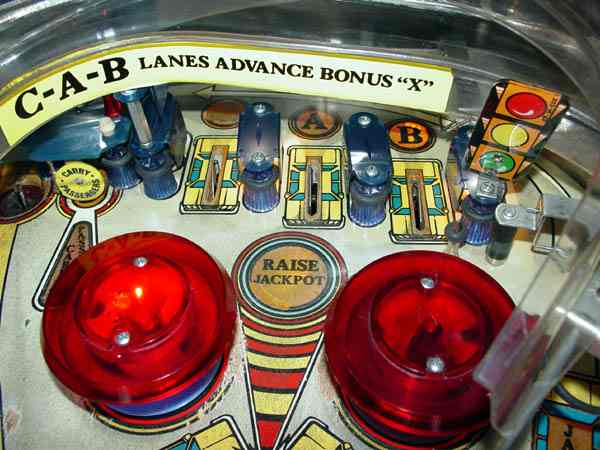 Some wear around pop bumpers and the letter "c" rollover.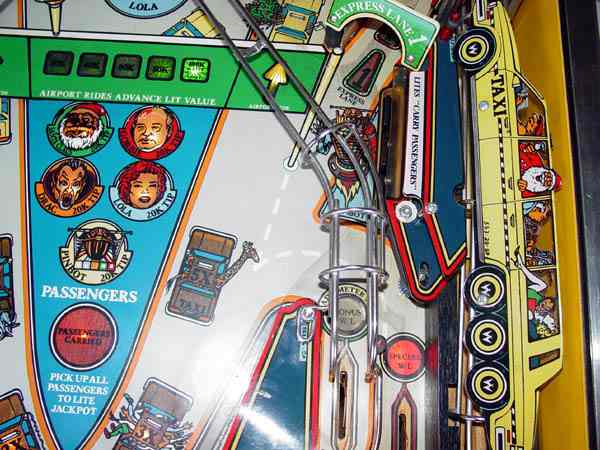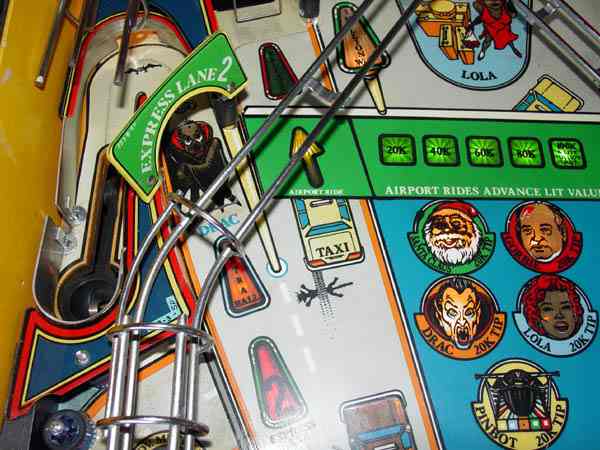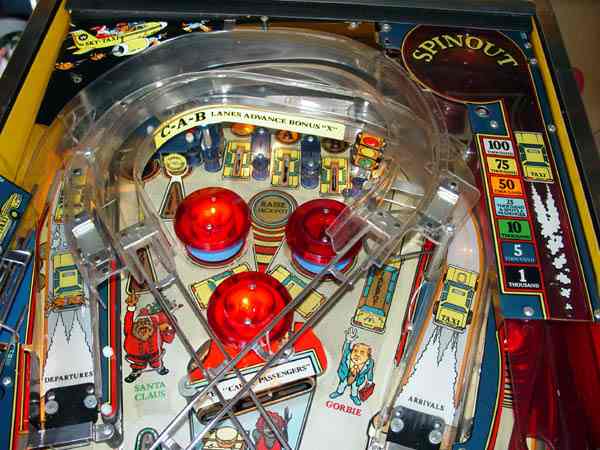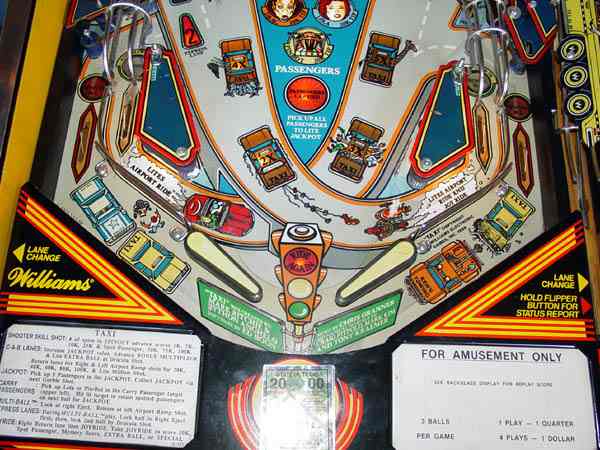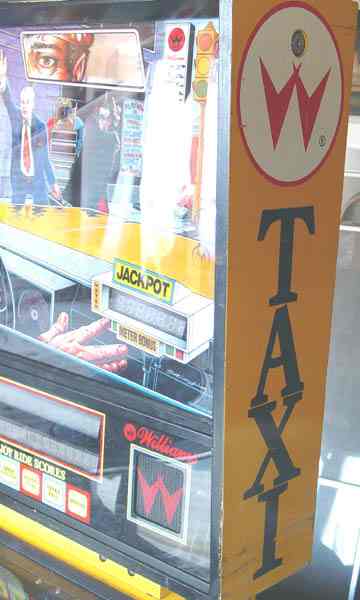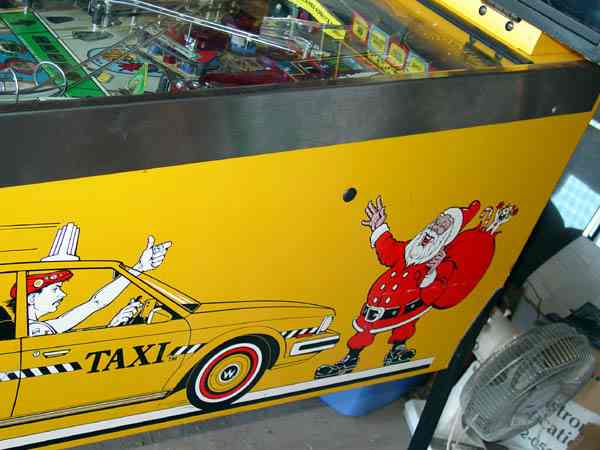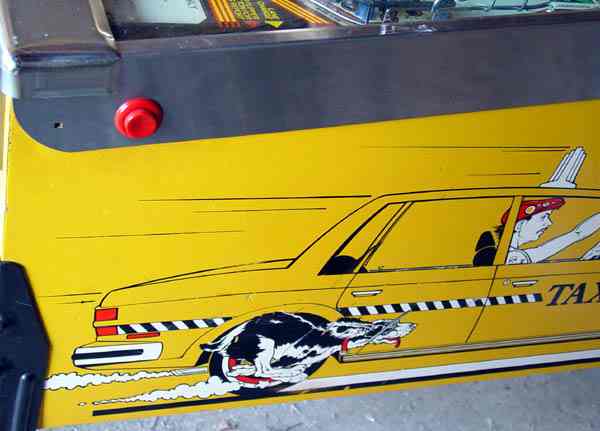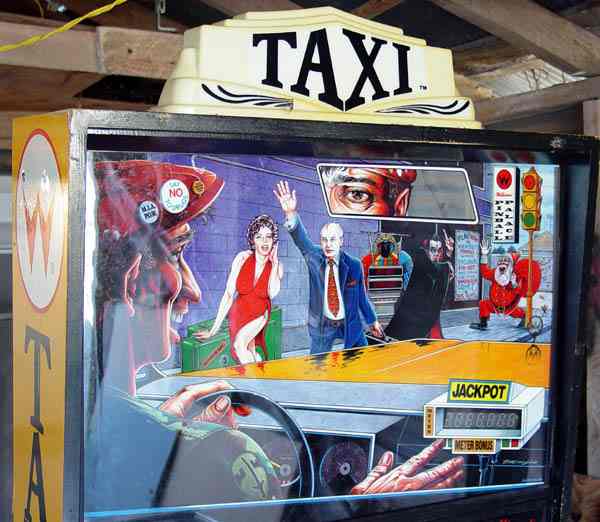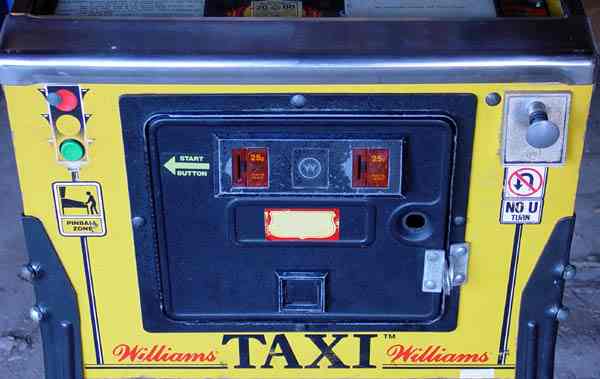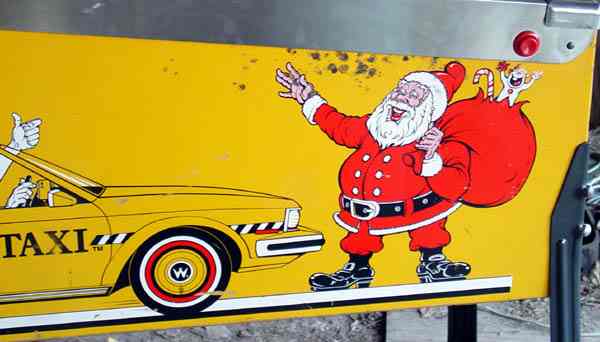 The spots above Santa's head are dirt...I have not had time to clean the game.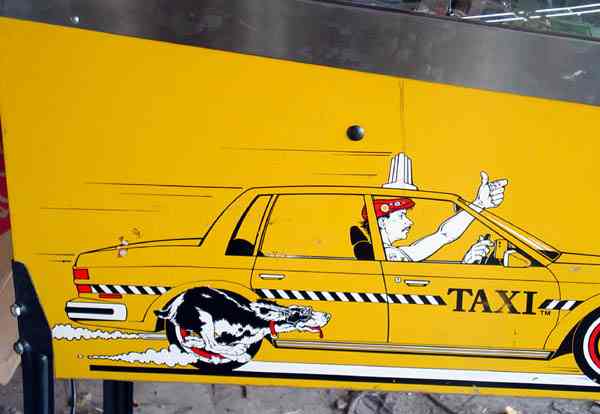 ---
Current Taxi Pinball Machine And Parts For Sale
---
Learn How to Play A Taxi Pinball Machine Here
See Discussion on The Taxi Pinball On rec.games.pinball
Learn How to Repair Your Taxi Pinball Machine
See Pages Of Other Taxi Pinball Machine Owners

---
FROM THE INTERNET PINBALL DATABASE
Manufacturer: Williams Electronic Games, Inc., a subsidiary of WMS Ind., Inc. (1985 - 10/25/1999)
Model Number: 553
MPU: Williams System 11B
Type: Solid State Electronic (SS)
Design by: Mark Ritchie
Art by: Python Anghelo
Sound by: Chris Granner
Software by: Ed Boon
Notes: There's both a "Marylin" and a "Lola" version. It is said Williams had to change the "Marylin" design
(blonde girl) because of legal infringements with the copyright holders of the Marylin Monroe likeliness.
The changes needed to introduce the red-haired girl "Lola" include backglass art, playfield art,
game software and instruction card. It's also said the Marylin stock was sold mostly outside the US.
Click Here For The Full IPD Entry
---
---
Free Title Strips - Pinball Instruction Cards - Jukebox Archive - Your Nostalgia Stop! - Classic Soda Advertising Pinball Pages - Drive In Theaters - My Gameroom - Ken's Resume - Links - Fortune Tellers - The Cave - View Guestbook - Sign Guestbook - Wanted To Buy - Wanted To Sell - Gameroom Chat - Ken's Poll -

I could really use a small donation to keep this site running. If you care to help click the button below to send $5.
Back To Kens Homepage

---