---
---
Gottlieb & Nintendo Super Mario Brothers Pinball at www.pinballrebel.com
---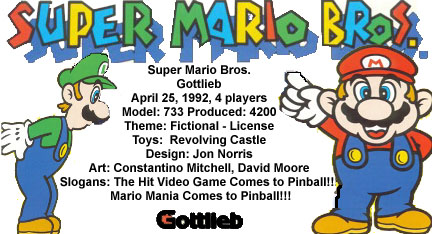 Once upon a time before there was a video version of this game for the nintendo a company called gottlieb made a full size pinball.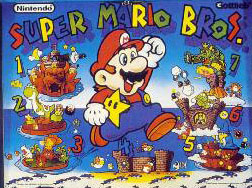 This game was based on the super mario brothers series of games including the arcade game which had became so popular at the time.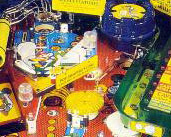 Several ramp and pipe shots to fill in with the theme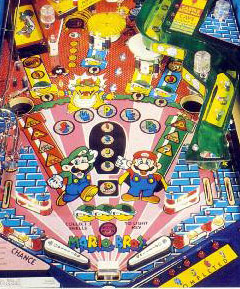 Here is the lower section which has some gobble holes.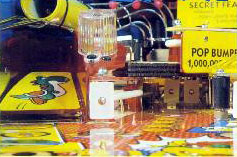 A close up of the ramp and pipe shots.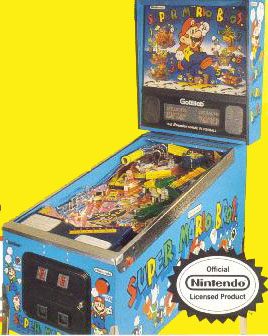 Very colorful cabinet.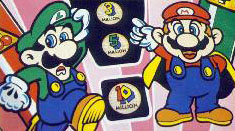 Playfield detail with our hereos Mario & Luigi
---
Current Super Mario Brothers Pinball Machine And Parts For Sale
---
---
From the Internet Pinball Database at www.ipdb.org

Super Mario Bros. April 25, 1992 / 4 Players
Manufacturer: Premier Technology (1984-1996) Gottlieb
Model Number: 733
MPU: Gottlieb System 3
Type: Solid State Electronic (SS)
Production: 4,200 units
Theme: Celebrities - Fictional - Licensed theme
Notable Features: First Gottlieb game to use a Dot Matrix Display (DMD).
Toys: Revolving Castle
Concept by: Nintendo
Design by: Jon Norris
Art by: David Moore, Constantino Mitchell
Marketing Slogans: "Mario Mania Comes to Pinball!!!"
"The Hit Video Game Comes to Pinball!!!"

---
---
Free Title Strips - Pinball Instruction Cards - Jukebox Archive - Your Nostalgia Stop! - Classic Soda Advertising Pinball Pages - Drive In Theaters - My Gameroom - Ken's Resume - Links - Fortune Tellers - The Cave - View Guestbook - Sign Guestbook - Wanted To Buy - Wanted To Sell - Gameroom Chat - Ken's Poll -

I could really use a small donation to keep this site running. If you care to help click the button below to send $5.
Back To Kens Homepage

---