---
---
Strikes And Spares Pinball of 1977 by Bally at www.pinballrebel.com
---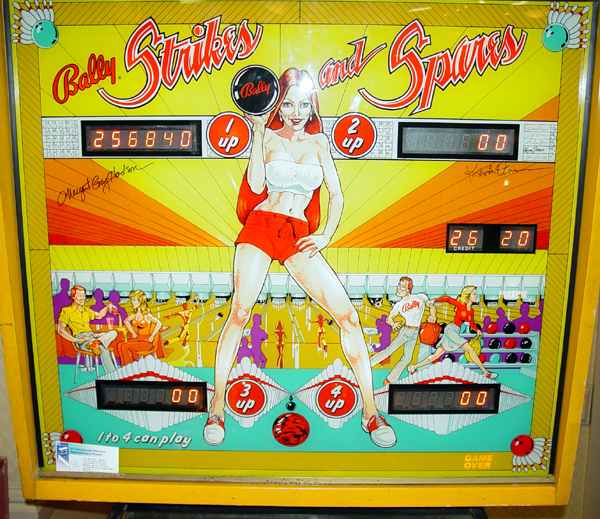 Anyone Want To Go Bowling?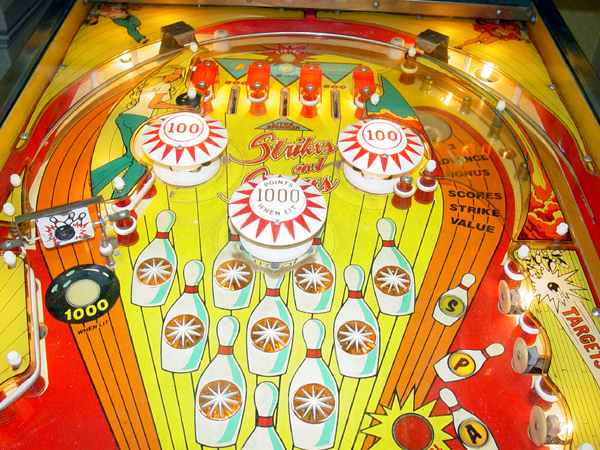 The Bowling Theme is Pretty Common In Pinball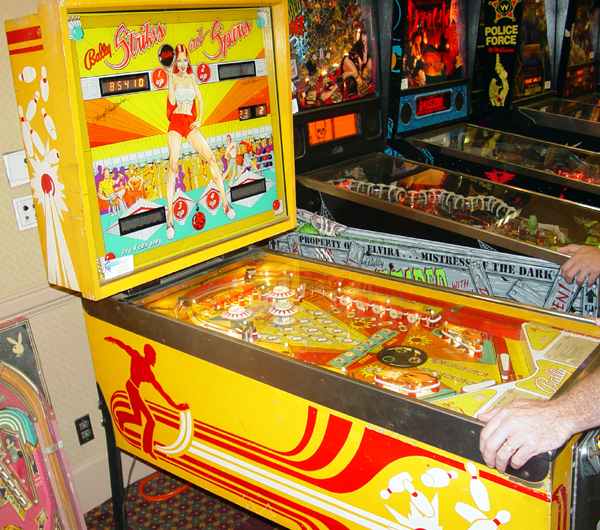 Side Art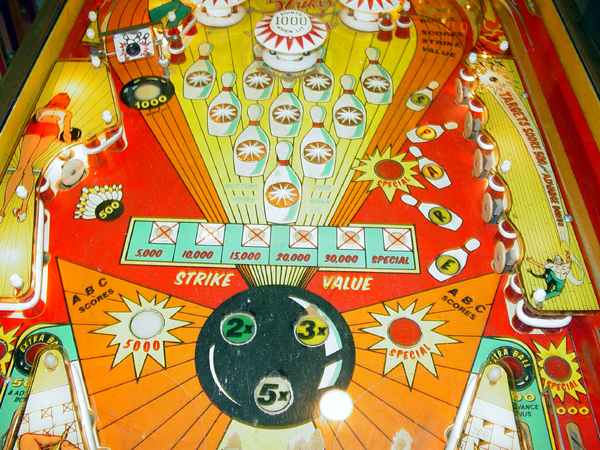 Middle Playfield Shot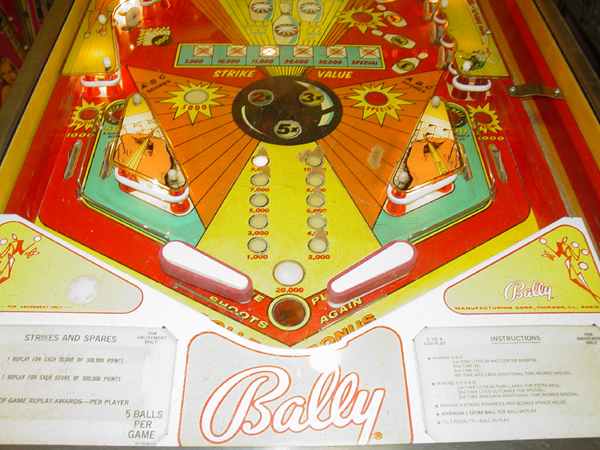 Outhole View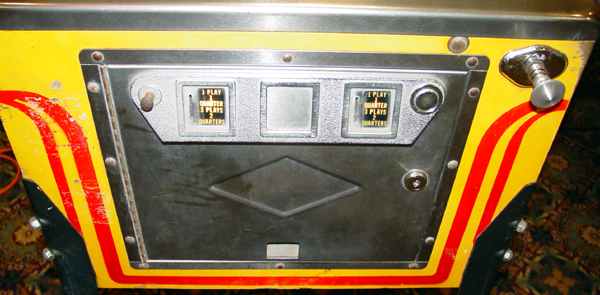 Coin Door Shot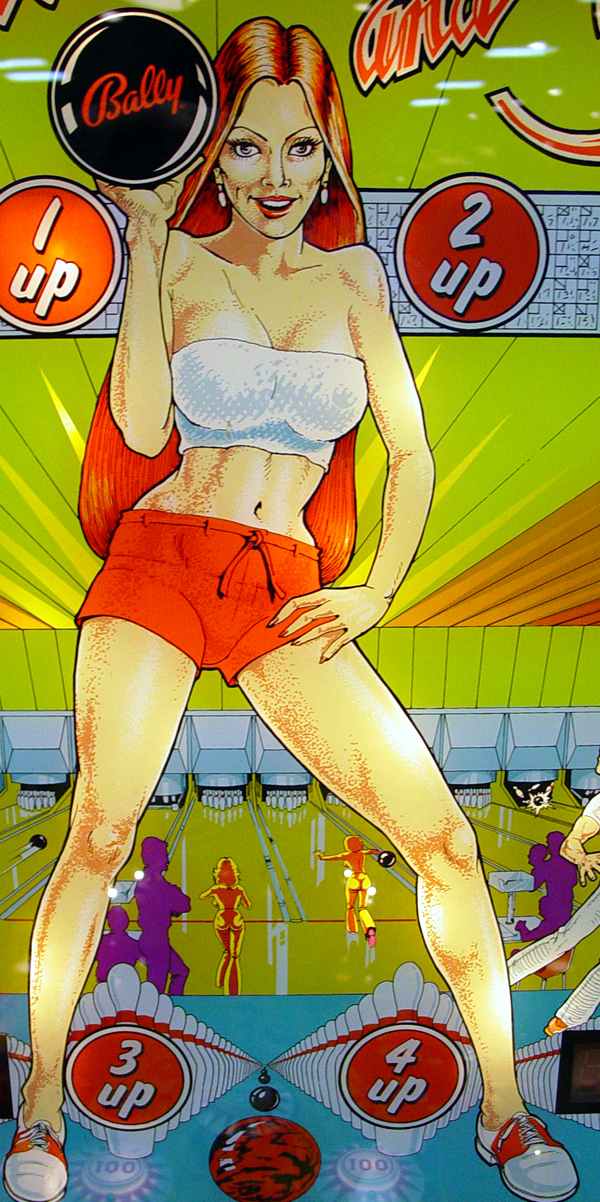 Kevin O'Connor Says The Girl On The Glass Was Just A Fantasy And Does Not Exist In Real Life.
---
Current Strikes & Spares Pinball Machine And Parts For Sale
---
Learn How to Play A Strikes & Spares Pinball Machine Here
See Discussion on The Strikes & Spares Pinball On rec.games.pinball
Learn How to Repair Your Strikes & Spares Pinball Machine
See Pages Of Other Strikes & Spares Pinball Machine Owners

---
FROM THE IPD

Strikes and Spares August 11, 1977
Manufacturer: Bally Manufacturing Corporation (1931-1983)
Project Date: August 11, 1977
Date Of Manufacture: June, 1978
Model Number: 1135-E
MPU: Bally MPU AS-2518-17
Type: Solid State Electronic (SS)
Production: 12,820 units
Theme: Sports - Bowling
Notable Features: Flippers (2), Pop bumpers (3), Kick-out hole (1), Rollunder spinner (1), star rollover buttons in the same of a rack of bowling pins.
Design by: Gary Gayton
Art by: Kevin O'Connor
CLICK HERE TO SEE THE FULL IPD ENTRY
---
---
Free Title Strips - Pinball Instruction Cards - Jukebox Archive - Your Nostalgia Stop! - Classic Soda Advertising Pinball Pages - Drive In Theaters - My Gameroom - Ken's Resume - Links - Fortune Tellers - The Cave - View Guestbook - Sign Guestbook - Wanted To Buy - Wanted To Sell - Gameroom Chat - Ken's Poll -

I could really use a small donation to keep this site running. If you care to help click the button below to send $5.
Back To Kens Homepage

---