---
Strange Science Pinball By Bally of 1986 at www.pinballrebel.com
---
A pinball machine that was roughly based on some of the campy movies that were being produced with science themes in the 1980s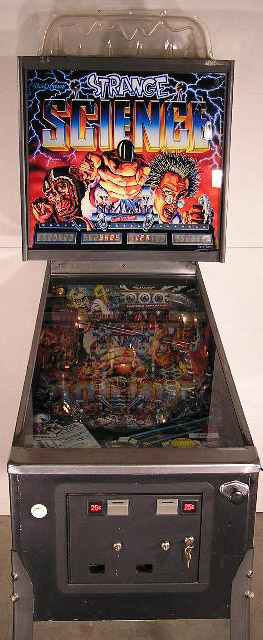 Full view of this low production Bally pinball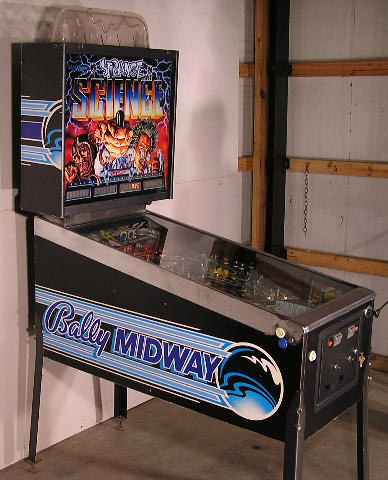 Side artwork was generic and simple to keep costs down as this time period was a tough one
for pinball manufacturing in the US due to competition from video games.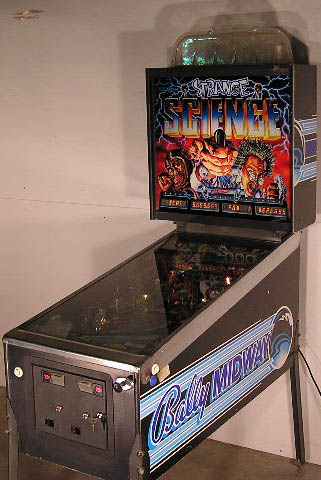 Opossing view of the artwork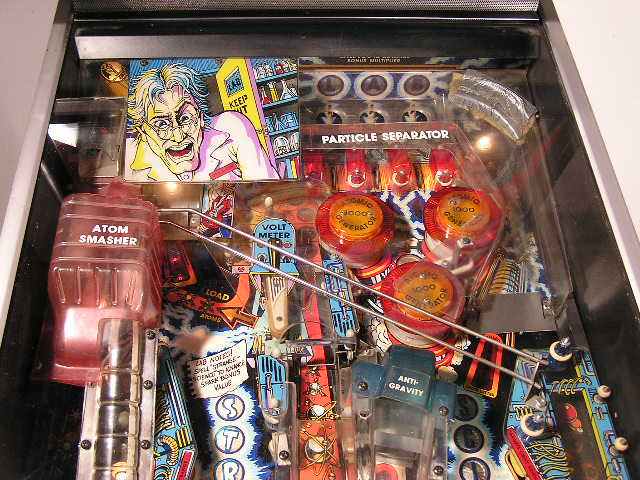 Upper playfield complete with pop bumpers, rollovers, and a mad scientist



Lower playfield view.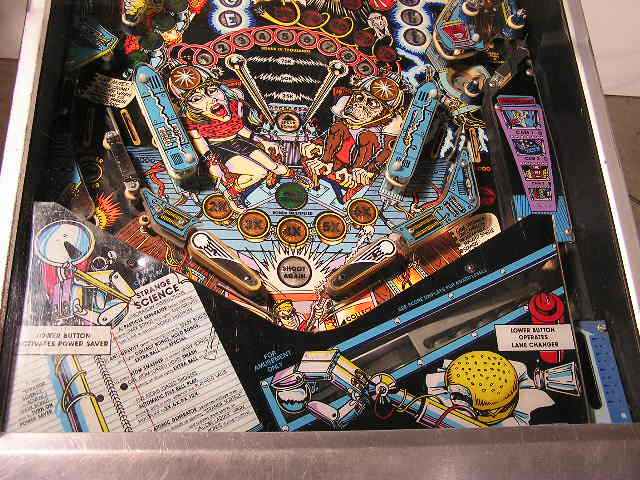 Note the window to see into the ball tough...kinda retro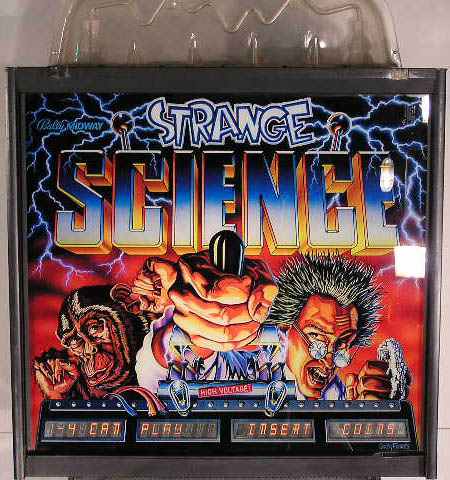 Backglass view.

Above Photos Courtesy of Tony S. In Bella Vista, Arkansas
---
Current Strange Science Pinball Machine And Parts For Sale
<
---
Learn How to Play A Strange Science Pinball Machine Here
See Discussion on The Strange Science Pinball On rec.games.pinball
Learn How to Repair Your Strange Science Pinball Machine
See Other Pages Featuring A Strange Science Pinball Machine

---
FROM THE INTERNET PINBALL DATABASE
Strange Science
November, 1986 / 4 Players
Manufacturer: Bally
Model Number: 0E35
MPU: Bally MPU A084-91786-AH06 (6803)
Type: Solid State Electronic
Production: 2,350 units
Theme: Fantasy
Notable Features: 5 Balls multi-ball.
Design by: Dan Langlois
Art by: Greg Freres

---
---
Free Title Strips - Pinball Instruction Cards - Jukebox Archive - Your Nostalgia Stop! - Classic Soda Advertising Pinball Pages - Drive In Theaters - My Gameroom - Ken's Resume - Links - Fortune Tellers - The Cave - View Guestbook - Sign Guestbook - Wanted To Buy - Wanted To Sell - Gameroom Chat - Ken's Poll -

I could really use a small donation to keep this site running. If you care to help click the button below to send $5.
Back To Kens Homepage