---
Spirit Of 76 Pinball By Gottlieb of 1975 at www.pinballrebel.com
---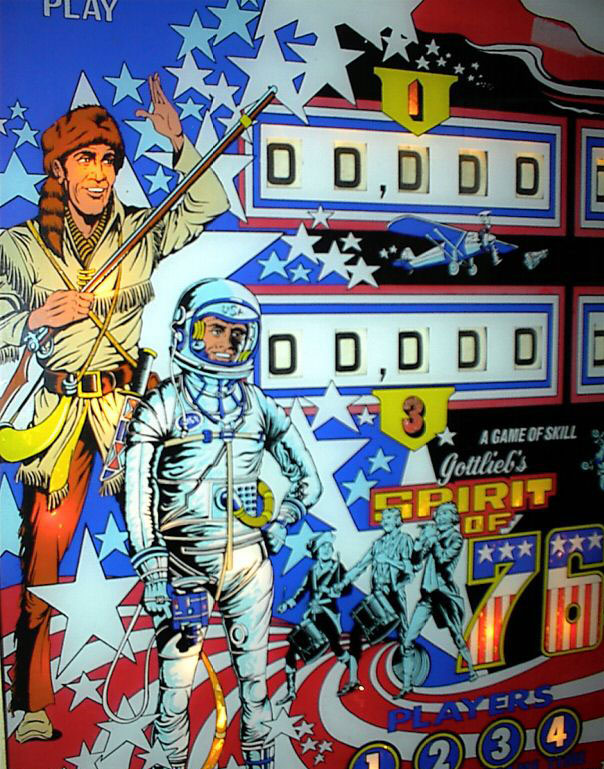 A great game that was made to celebrate the Birthday of the United States. In this case our 200th Birthday.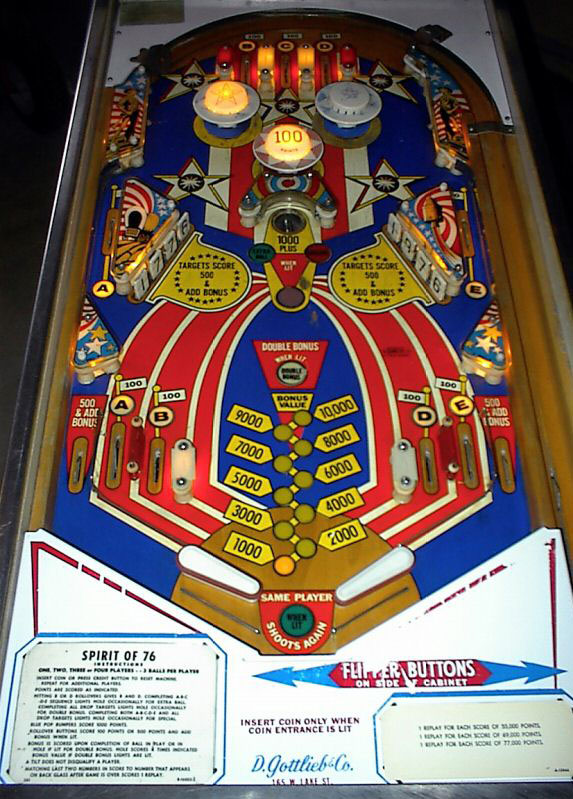 A good playfield layout with drop targets and full size flippers.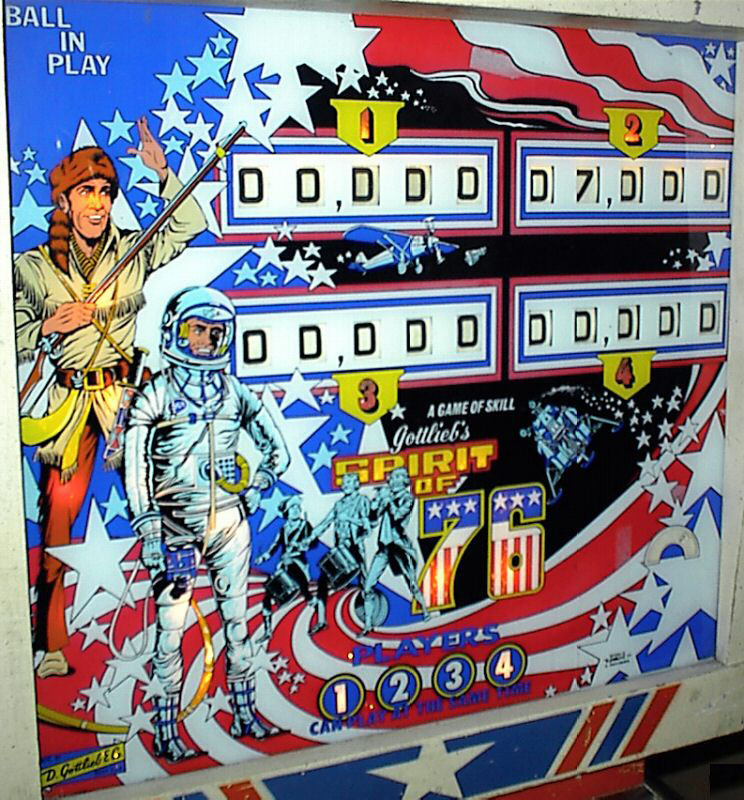 The glass has art from America's hereos.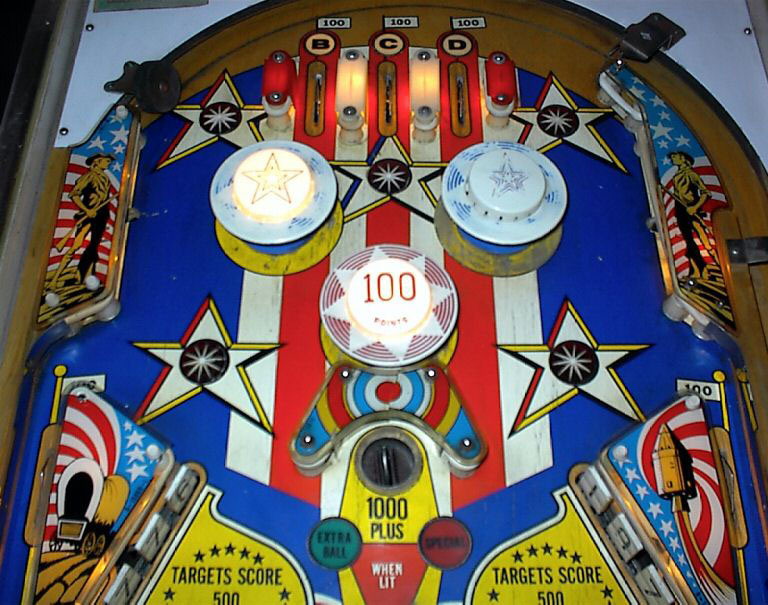 The red white and blue theme is carried over everywhere. Here we see the minute men and covered wagons on plastics.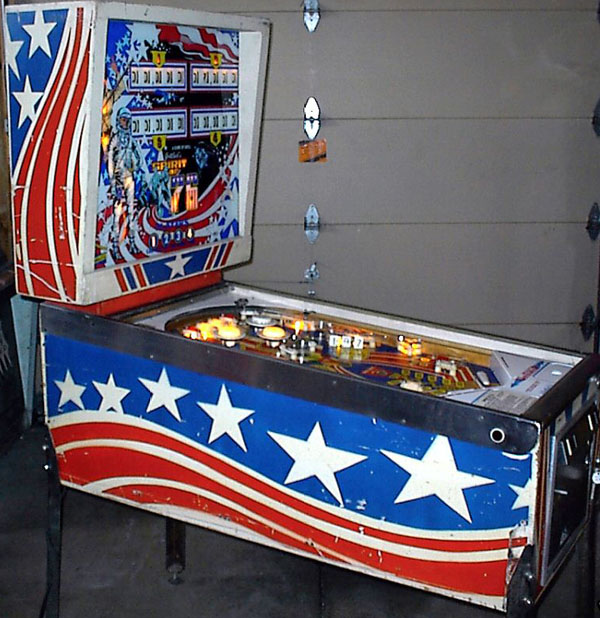 Side art is done in stars and stripes.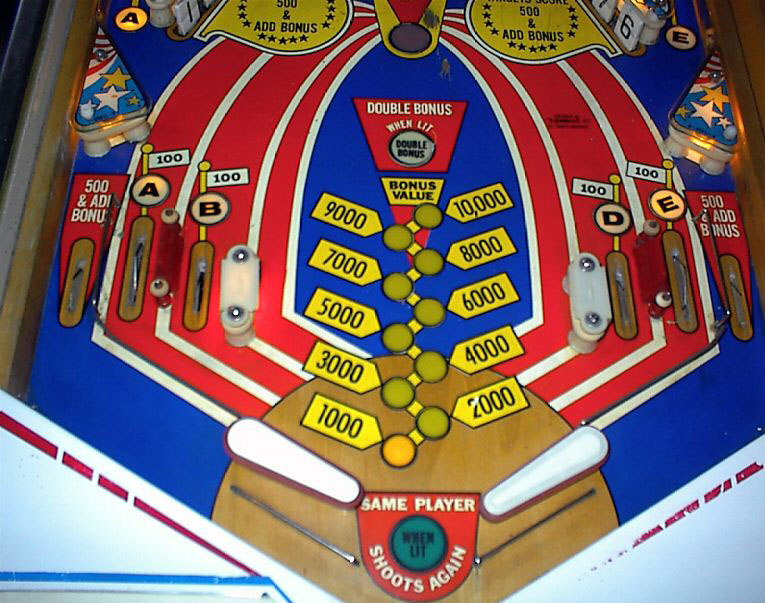 Outhole and flipper view.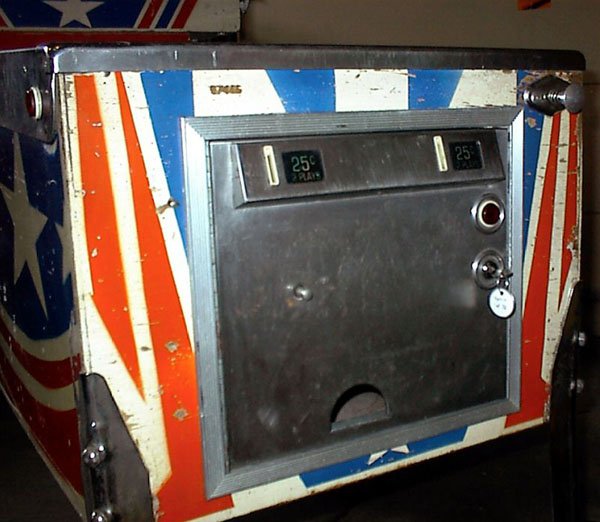 Coin door view.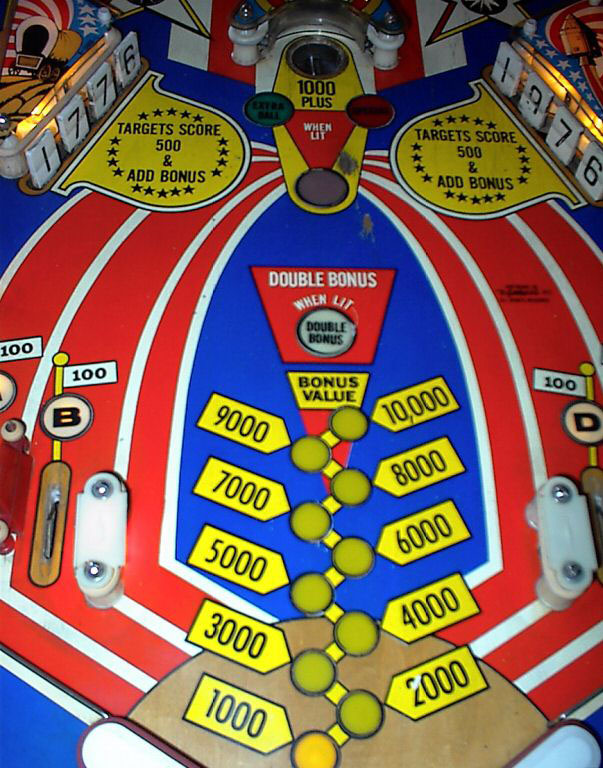 Close up of the bonus lights.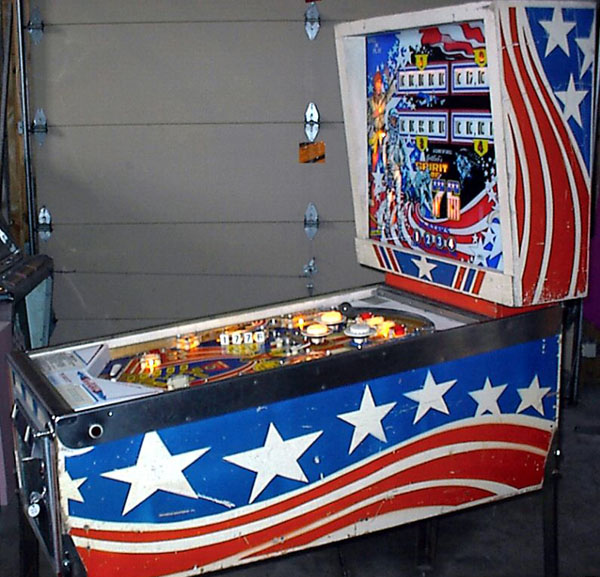 On a personal note this is a game I remember my great granfather giving me money to play when it was in our local cafe in town.
It one of those memories that I will never forget.

Photos courtesy of Jim Stahlecker
---
Current Spirit Of 76 Pinball Machine And Parts For Sale
---
Learn How to Play A Spirit Of 76 Pinball Machine Here
See Discussion on The Spirit Of 76 Pinball On rec.games.pinball
Learn How to Repair Your Spirit Of 76 Pinball Machine
See Other Pages Featuring A Spirit Of 76 Pinball Machine

---
FROM THE INTERNET PINBALL DATABASE
Spirit of 76
December, 1975 / 4 Players
Manufacturer: D. Gottlieb & Company
Model Number: 381
Type: Electro-mechanical
Production: 10,300 units
Theme: Historical
Notable Features: Flippers (2), Pop bumpers (3), Drop targets (8), Kick-out hole (1).
Design by: Ed Krynski, Wayne Neyens
Art by: Gordon Morison

---
---
Free Title Strips - Pinball Instruction Cards - Jukebox Archive - Your Nostalgia Stop! - Classic Soda Advertising Pinball Pages - Drive In Theaters - My Gameroom - Ken's Resume - Links - Fortune Tellers - The Cave - View Guestbook - Sign Guestbook - Wanted To Buy - Wanted To Sell - Gameroom Chat - Ken's Poll -

I could really use a small donation to keep this site running. If you care to help click the button below to send $5.
Back To Kens Homepage