---
Special Force Pinball By Bally of 1986 at www.pinballrebel.com
---
A game made during the lean pinball years of the mid 1980's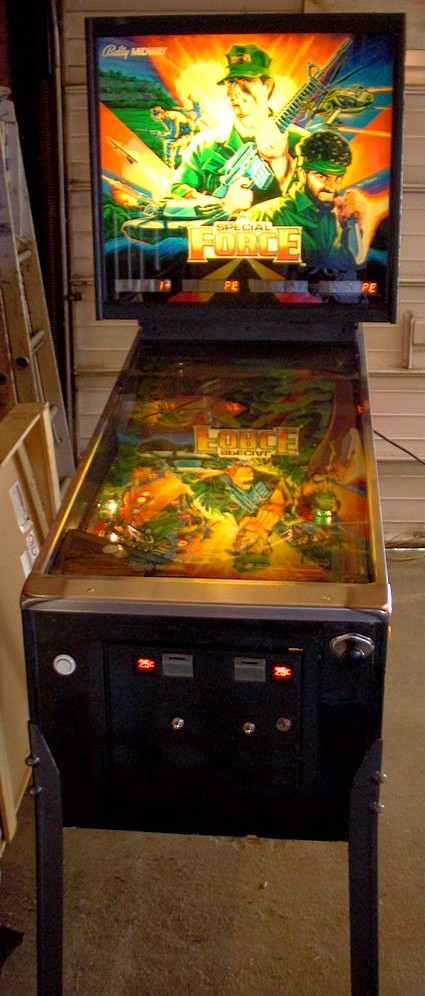 Cabinet is very generic with generic artwork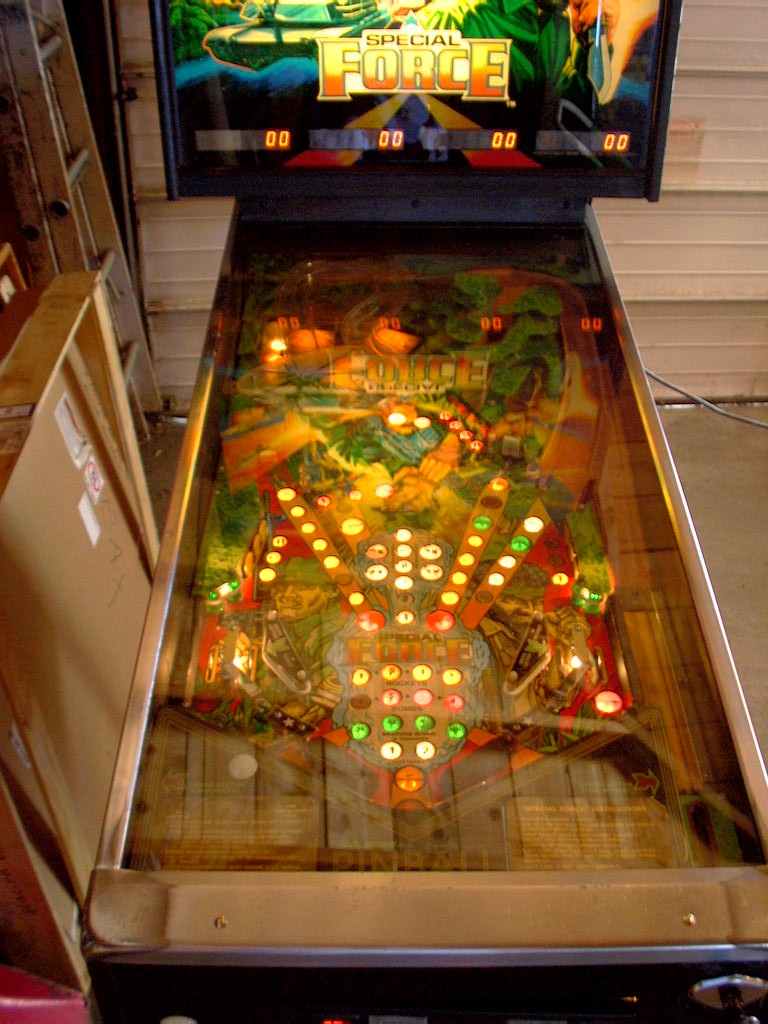 Full playfield view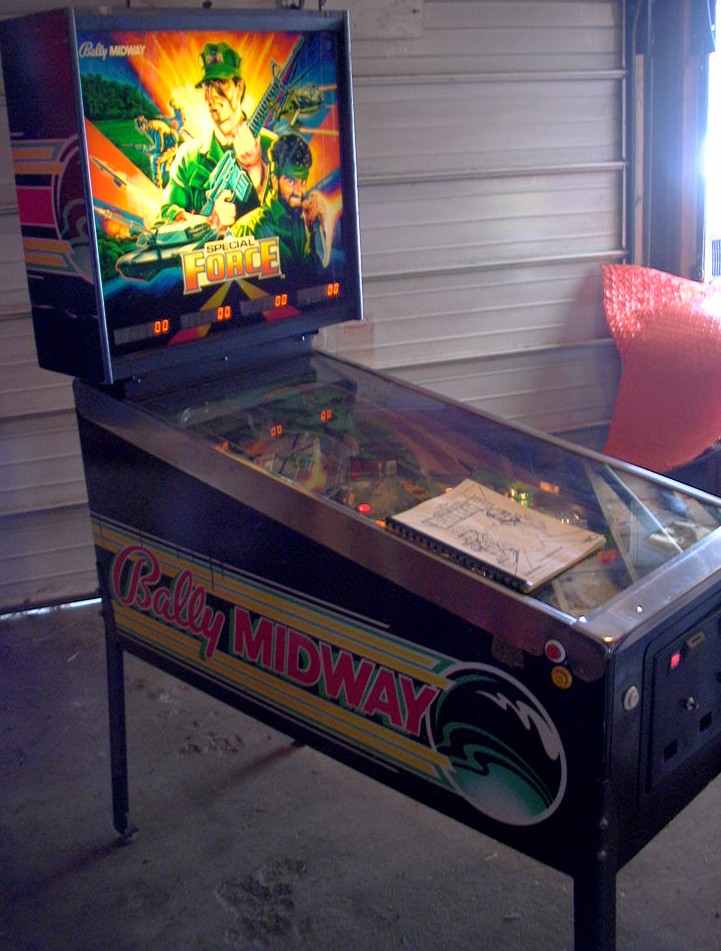 Side artwork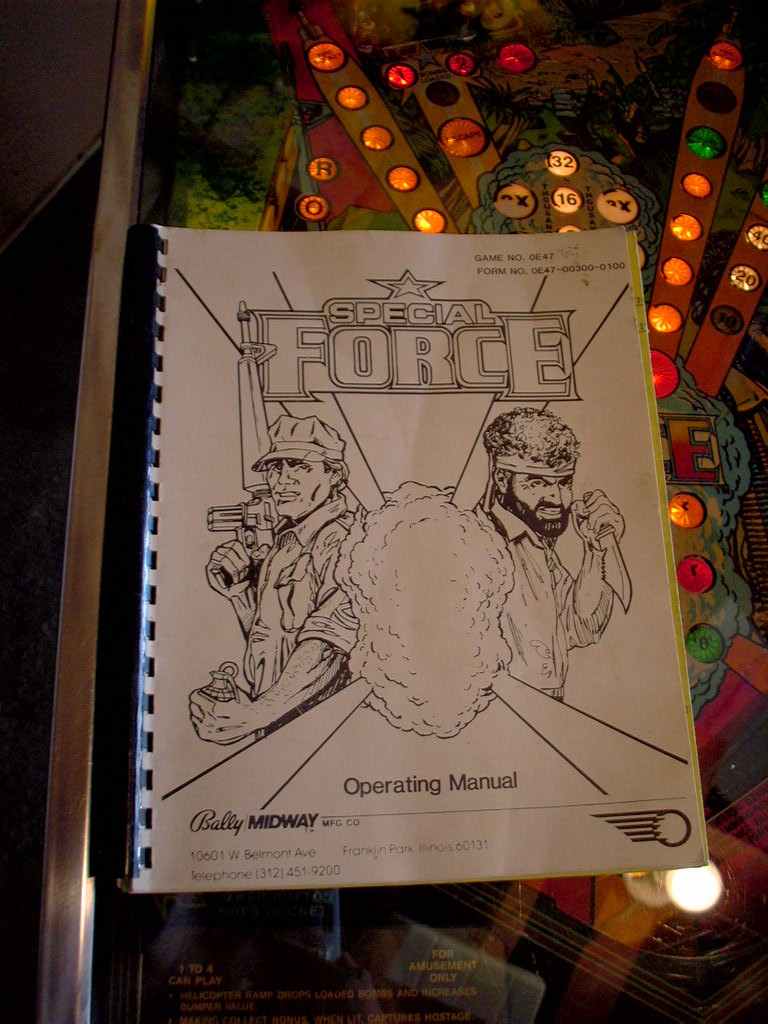 Game paperwork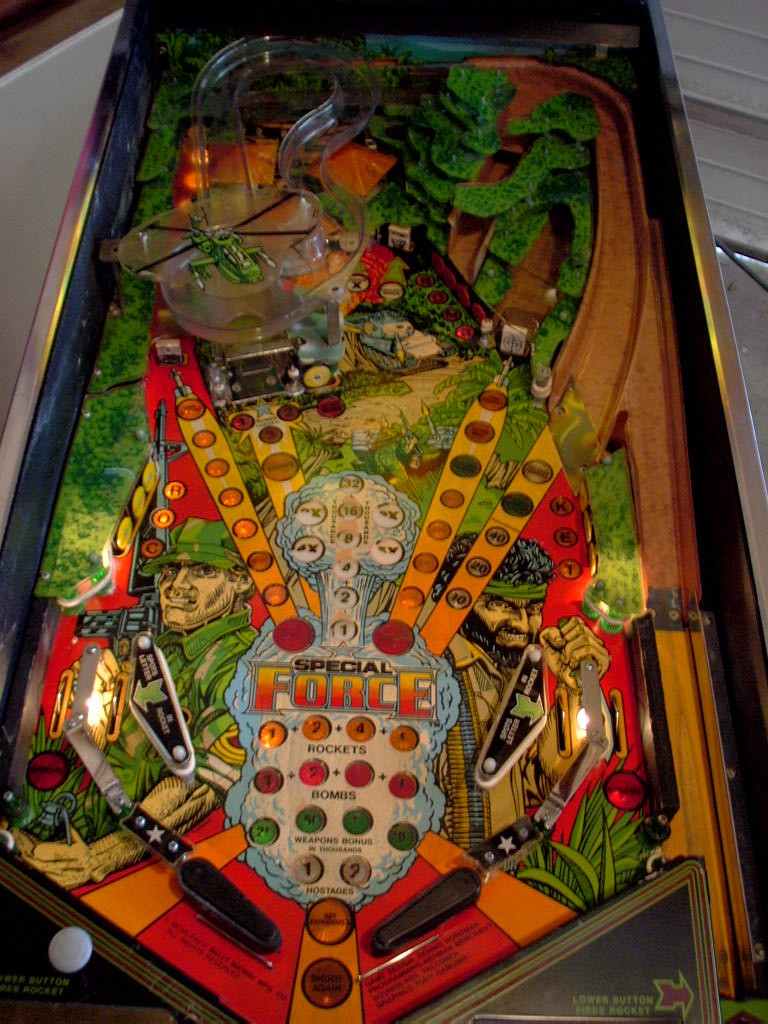 Full playfield layout and view.

Above Photos Courtesy of Jason Winnipeg Manitoba Canada
---
Current Special Force Pinball Machine And Parts For Sale
---
Learn How to Play A Special Force Pinball Machine Here
See Discussion on The Special Force Pinball On rec.games.pinball
Learn How to Repair Your Special Force Pinball Machine
See Other Pages Featuring A Special Force Pinball Machine

---
FROM THE INTERNET PINBALL DATABASE
Special Force
September, 1986 / 4 Players
Manufacturer: Bally Midway Manufacturing Company
Model Number: 0E47
MPU: Bally MPU A084-91786-AH06 (6803)
Type: Solid State Electronic
Production: 2,750 units
Design by: Dennis Nordman
Art by: Tony Ramunni
Sound by: Neil Falconer

---
---
Free Title Strips - Pinball Instruction Cards - Jukebox Archive - Your Nostalgia Stop! - Classic Soda Advertising Pinball Pages - Drive In Theaters - My Gameroom - Ken's Resume - Links - Fortune Tellers - The Cave - View Guestbook - Sign Guestbook - Wanted To Buy - Wanted To Sell - Gameroom Chat - Ken's Poll -

I could really use a small donation to keep this site running. If you care to help click the button below to send $5.
Back To Kens Homepage