---
Slick Chick Pinball By D. Gottlieb & Company of 1963 at www.pinballrebel.com
---
An awesome Gottlieb single player wedge head game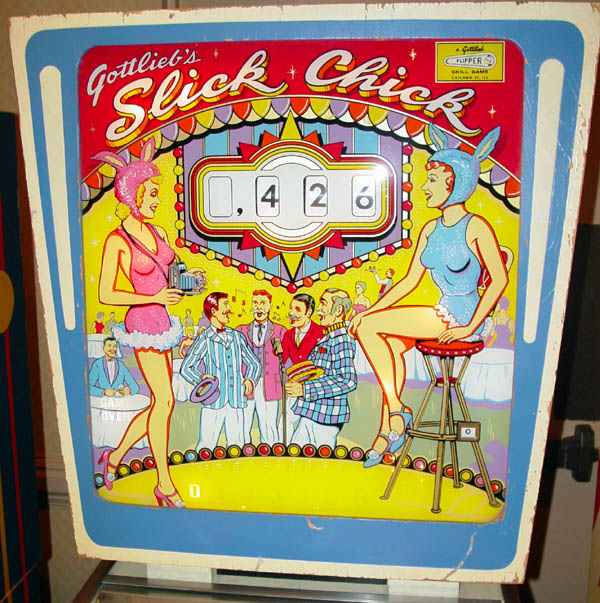 Is it just me or are the girls dressed like playboy bunnies on this backglass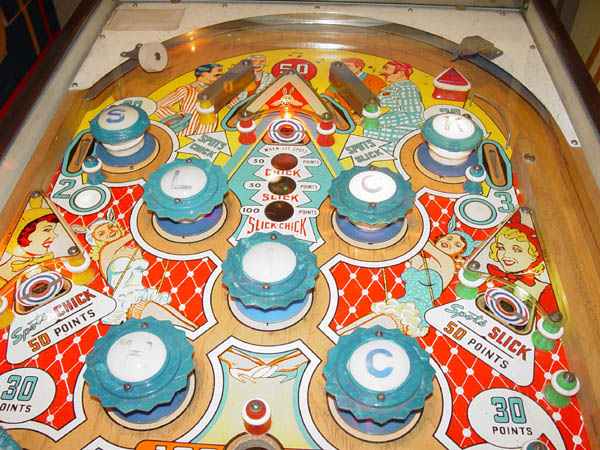 A great deal of pop bumpers are on the upper playfield.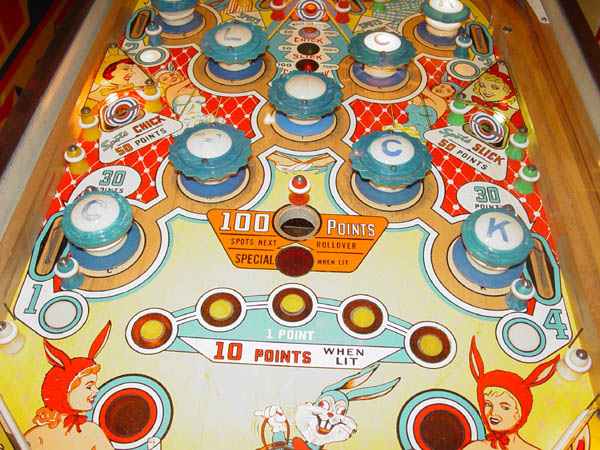 The middle playfield has a gobble hole worth 100 points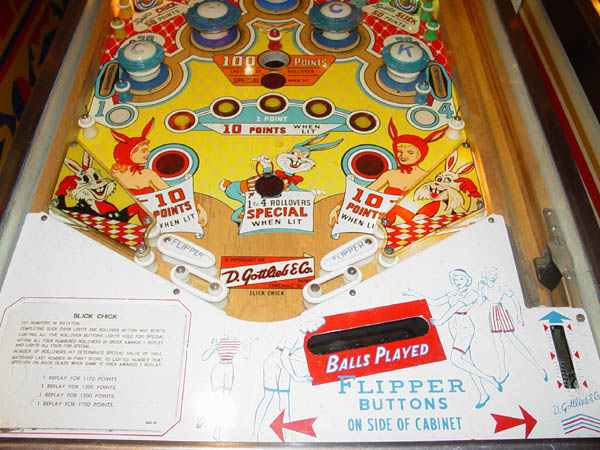 Lower playfield has mini flippers and the balls played can be viewed through the apron.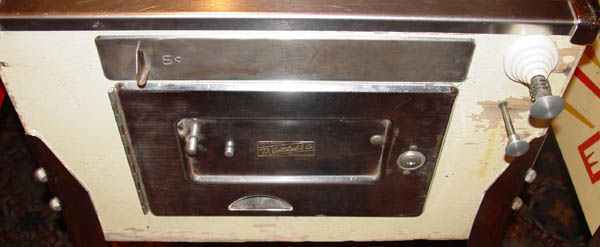 Coin door. Note the ball lift under the plunger.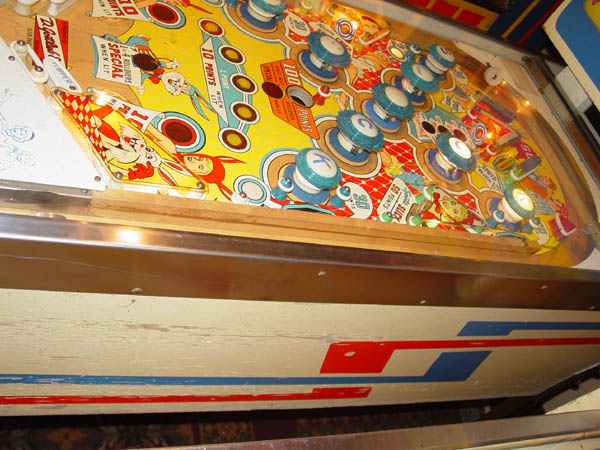 Side artwork.

---
Current Slick Chick Pinball Machine Or Parts For Sale
---
Learn How to Play A Slick Chick Pinball Machine Here
See Discussion on The Slick Chick Pinball On rec.games.pinball
Learn How to Repair Your Slick Chick Pinball Machine
See Other Pages Featuring A Slick Chick Pinball Machine

---
FROM THE INTERNET PINBALL DATABASE
Slick Chick
April, 1963 / 1 Player
Manufacturer: D. Gottlieb & Company
Model Number: 198
Type: Electro-mechanical
Production: 4,550 units
Notable Features: Flippers (2), Pop bumpers (5), Gobble hole (1).
Design by: Wayne Neyens
Art by: Roy Parker

---
---
Free Title Strips - Pinball Instruction Cards - Jukebox Archive - Your Nostalgia Stop! - Classic Soda Advertising Pinball Pages - Drive In Theaters - My Gameroom - Ken's Resume - Links - Fortune Tellers - The Cave - View Guestbook - Sign Guestbook - Wanted To Buy - Wanted To Sell - Gameroom Chat - Ken's Poll -

I could really use a small donation to keep this site running. If you care to help click the button below to send $5.
Back To Kens Homepage