---
Sharkey's Shootout Pinball of 2000 by Stern at www.pinballrebel.com
---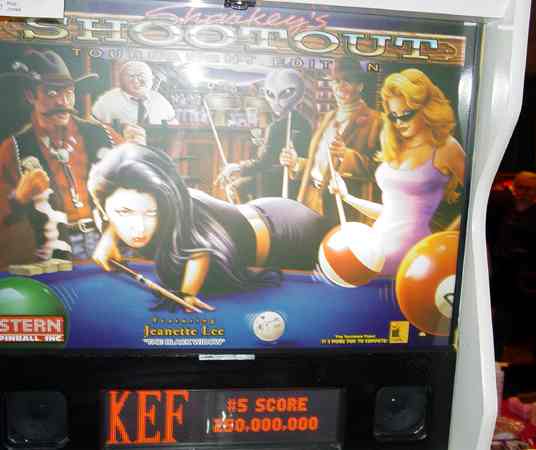 Jeanette Lee is the star of the show.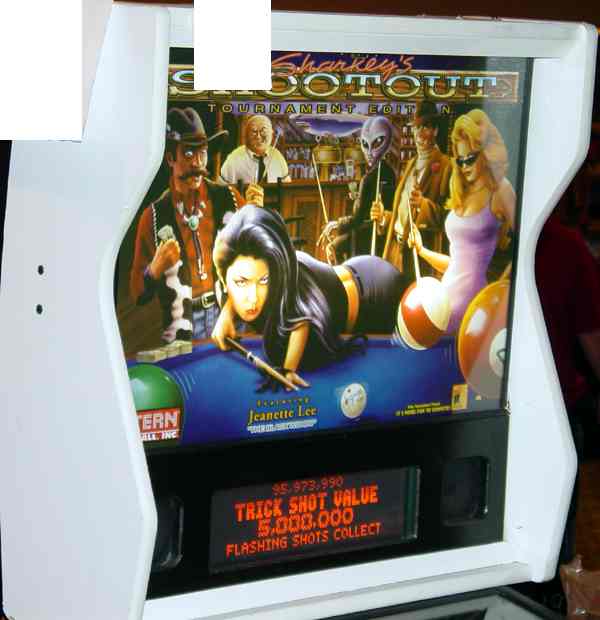 Backbox style lets you know it is a tournament game.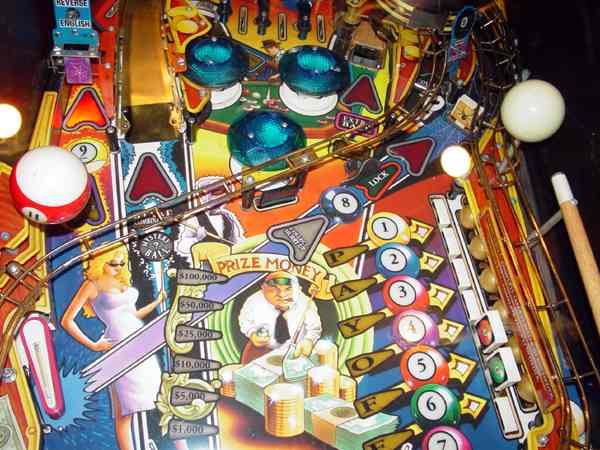 Side drops in the eight ball deluxe style.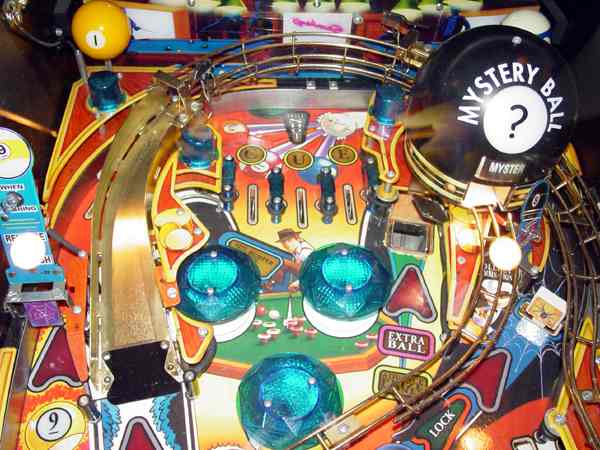 Giant mystery ball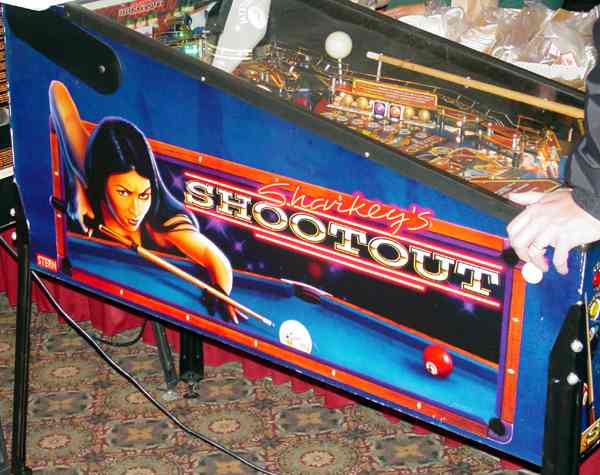 Striking cabinet artwork.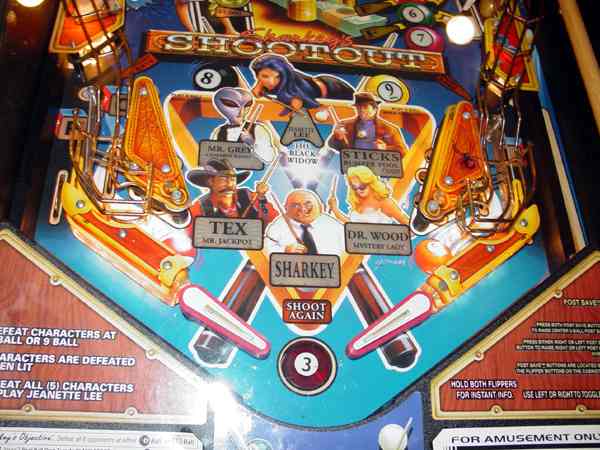 The Other Players You Must Face.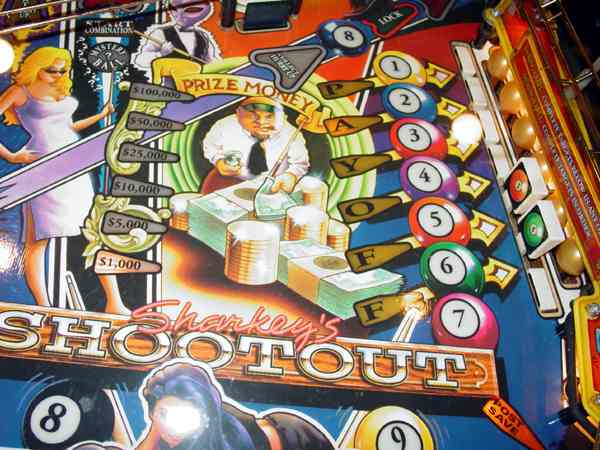 When looking for this game on the net also try Sharkeys Shoot Out or Sharkeys ShootOut
---
Current Sharkeys Shootout Pinball Machine Or Parts For Sale
---
Learn How to Play A Sharkeys Shootout Pinball Machine Here
See Discussion on The Sharkeys Shootout Pinball On rec.games.pinball
Learn How to Repair Your Sharkeys Shootout Pinball Machine
See Pages Of Other Sharkeys Shootout Pinball Machine Owners

---
FROM THE IPD

Sharkey's Shootout September, 2000
Manufacturer: Stern Pinball, Inc. (Chicago, Illinois) (1999-)
Model Number: 72
MPU: Sega/Stern Whitestar
Type: Solid State Electronic (SS)
Theme: Games - Pool
Toys: Magic 8-Ball-like "Mystery Ball"
Concept by: Dwight Sullivan
Design by: John Borg
Art by: John Youssi
Dots/Animation by: Mark Galvez
Mechanics by: John Borg
Music by: Kyle Johnson
Sound by: Kyle Johnson
Software by: Dwight Sullivan, Keith P. Johnson, Lonnie D. Ropp
Notes: Playfield adapted from 8-Ball Deluxe (Bally)
CLICK HERE TO SEE THE FULL IPD ENTRY
---
---
Free Title Strips - Pinball Instruction Cards - Jukebox Archive - Your Nostalgia Stop! - Classic Soda Advertising Pinball Pages - Drive In Theaters - My Gameroom - Ken's Resume - Links - Fortune Tellers - The Cave - View Guestbook - Sign Guestbook - Wanted To Buy - Wanted To Sell - Gameroom Chat - Ken's Poll -

I could really use a small donation to keep this site running. If you care to help click the button below to send $5.
Back To Kens Homepage

---