---
GOTTLIEB PREMIER STARGATE PINBALL of 1995 at www.pinballrebel.com
---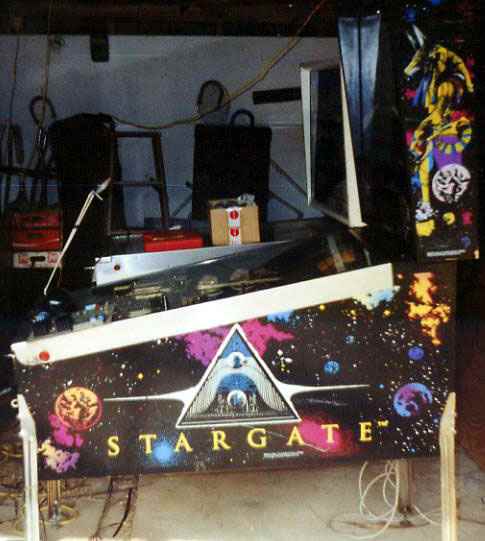 Very Nice Artwork for a Gottlieb pinball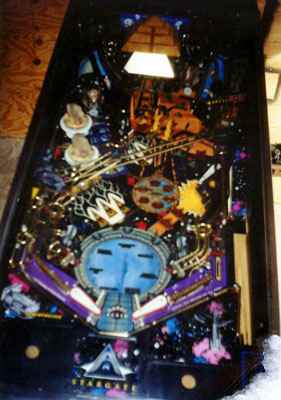 Also many toys and cool shots!
---
Below Photos Courtesy of Michael in Arlington, Texas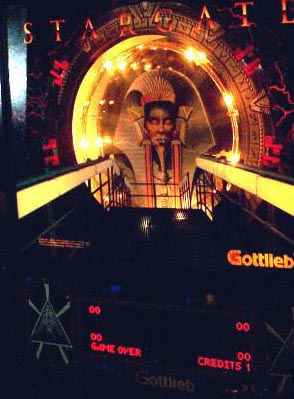 Cool Backglass has rope light animation and red tint over the DMD.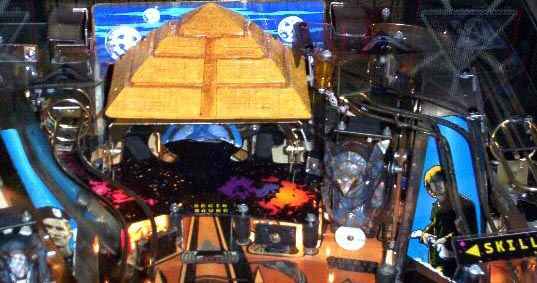 The pyramid lifts up and the famous glider extends out over the palyfield.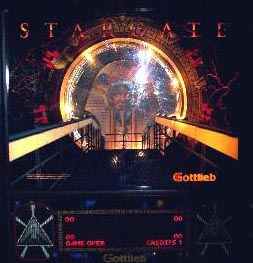 backglass photo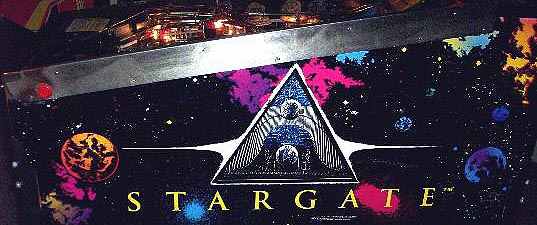 The side artwork is so deep and has such great colors. One of the best made.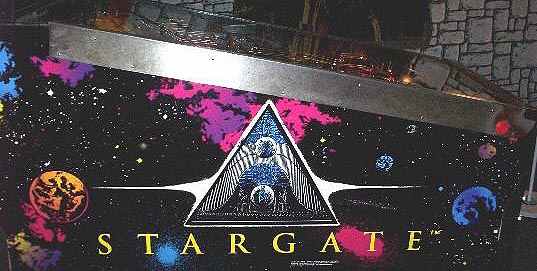 other view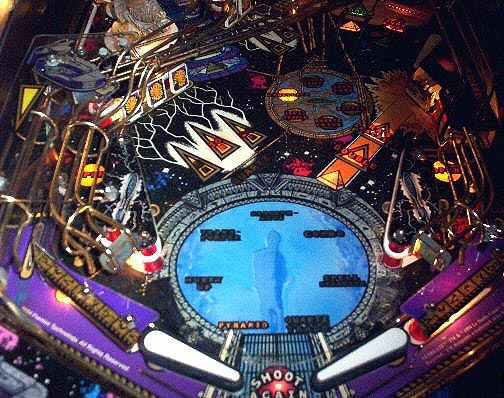 Outhole and flipper view. The modes are listed around the stargate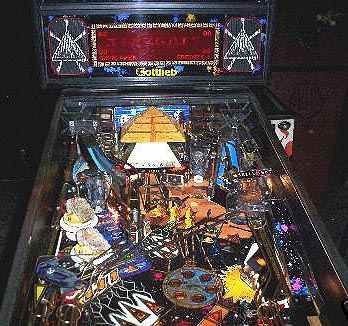 Upper playfield view.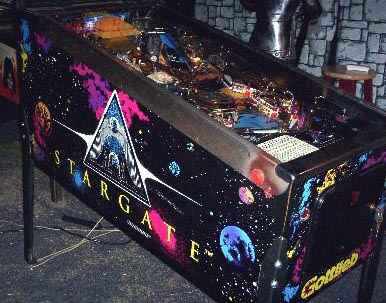 cabinet view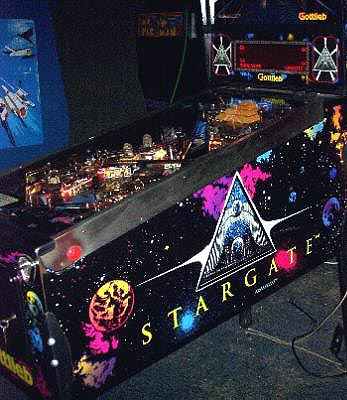 other side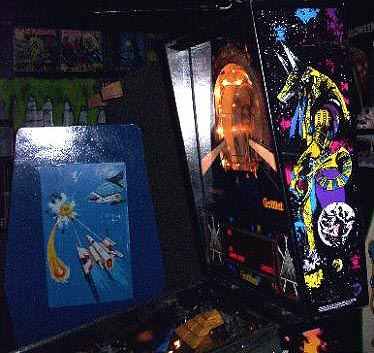 The cool looking guard is standing watch on the backbox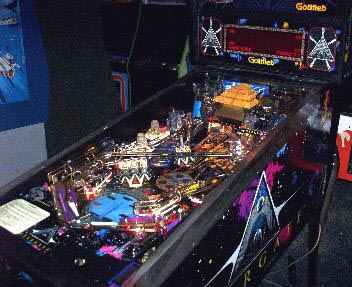 This game is so well built it might has well be a tank. All parts underneath
the playfield are screened so you can get a number without a manual.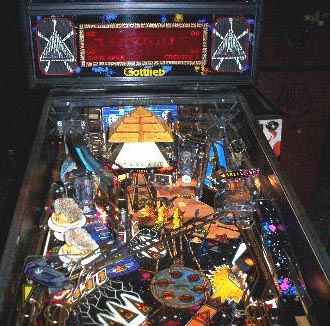 A great game based on a cool movie that does not command the respect and higher prices it should.

---
Current Stargate Pinball Machine Or Parts For Sale
---
Learn How to Play A Stargate Pinball Machine Here
See Discussion on The Stargate Pinball On rec.games.pinball
Learn How to Repair Your Stargate Pinball Machine
See Pages Of Other Stargate Pinball Machine Owners
See The Stargate Pinball Machine Owners List

---
From The IPD
Stargate
Premier Technology
March 1995, 4 players
Trade name: Gottlieb
Model number: 742
Production run: 3600
Design: Ray Tanzer
Art: Constantino Mitchell
Graphics: Rand Paulin, Alycen Hareas, Vecennia Jordan
Software: Allen Edwall
Mechanics: Marion Czyz, Wesley Chang
Sound: Craig Beierwaltes, Duane Decker
Slogans:
Transport yourself to another dimension!
Click Here For The Full IPD Entry
---
---
Free Title Strips - Pinball Instruction Cards - Jukebox Archive - Your Nostalgia Stop! - Classic Soda Advertising Pinball Pages - Drive In Theaters - My Gameroom - Ken's Resume - Links - Fortune Tellers - The Cave - View Guestbook - Sign Guestbook - Wanted To Buy - Wanted To Sell - Gameroom Chat - Ken's Poll -

I could really use a small donation to keep this site running. If you care to help click the button below to send $5.
Back To Kens Homepage

---