The center ramp tends to be cracked.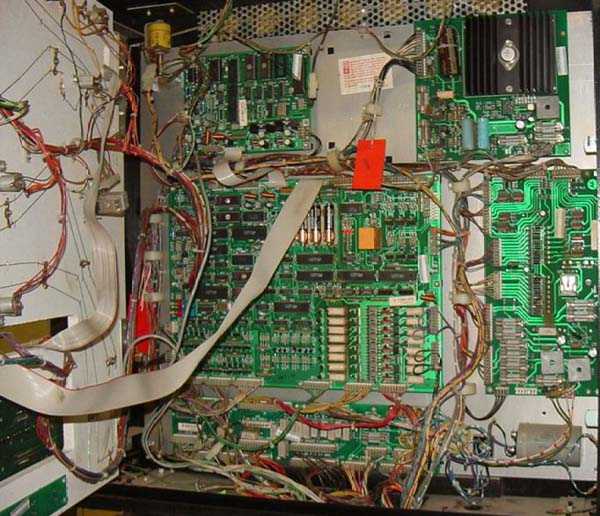 The center ramp tends to be cracked.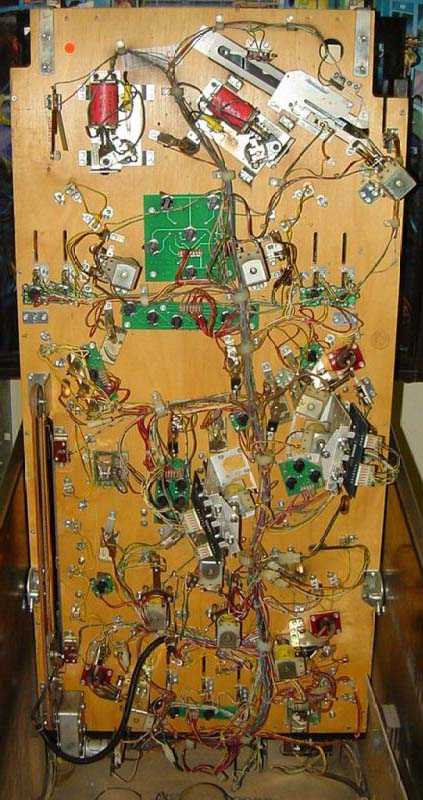 The center ramp tends to be cracked.


Above photos courtesy of
Rick
---
Current Police Force Pinball Machine Or Parts For Sale
---
Learn How to Play A Police Force Pinball Machine Here
See Discussion on The Police Force Pinball On rec.games.pinball
Learn How to Repair Your Police Force Pinball Machine
See Pages Of Other Police Force Pinball Machine Owners

---
FROM THE IPD
Police Force
4 Players
Manufacturer: Williams
Model Number: 573
MPU: Williams System 11B
Type: Solid State Electronic (SS)
Production: 4,700 units
Theme: Cops and Robbers
Notable Features: Mulitball (2) Toys: Moving Car
Design by: Mark Ritchie, Barry Oursler
Art by: Python Anghelo, John Youssi
Mechanics by: Joe Joos Jr.
Music by: Chris Granner
Sound by: Jack Skalon, Irv Grabel
Software by: Bill Pfutzenreuter
Notes: Promo items include toy car, notepad and hat. Marketing Slogans: "The world's most wanted pinball!"
CLICK HERE TO SEE THE FULL IPD ENTRY
---
---
---
Free Title Strips - Pinball Instruction Cards - Jukebox Archive - Your Nostalgia Stop! - Classic Soda Advertising Pinball Pages - Drive In Theaters - My Gameroom - Ken's Resume - Links - Fortune Tellers - The Cave - View Guestbook - Sign Guestbook - Wanted To Buy - Wanted To Sell - Gameroom Chat - Ken's Poll -

I could really use a small donation to keep this site running. If you care to help click the button below to send $5.
Back To Kens Homepage