---
1972 Bally Nip-It Pinball Machine at www.pinballrebel.com
---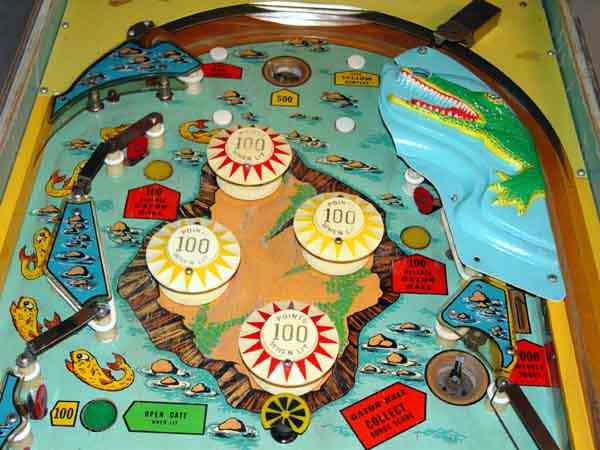 This game had a alligator toy that would reach out and grab the ball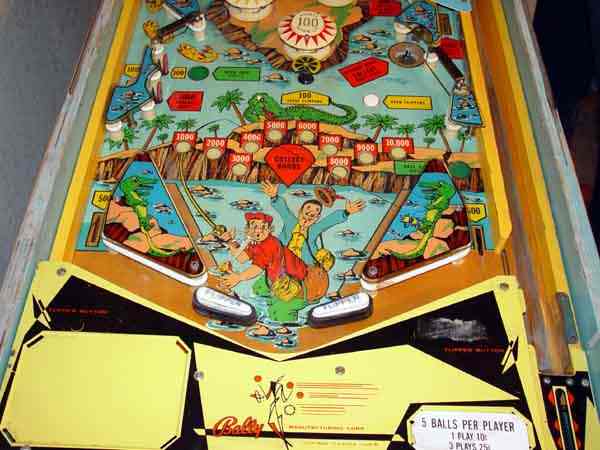 Here you can see the odd pop bumper arrangement.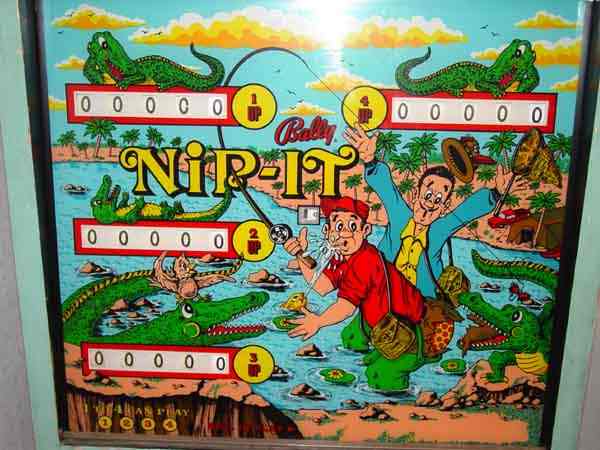 Zipper flippers were used on this and many other Bally pinball machines.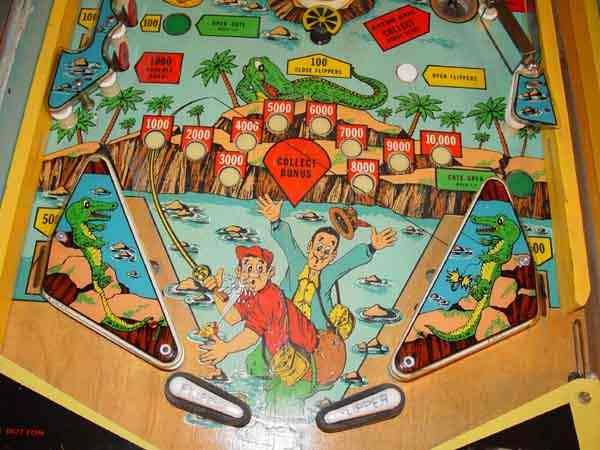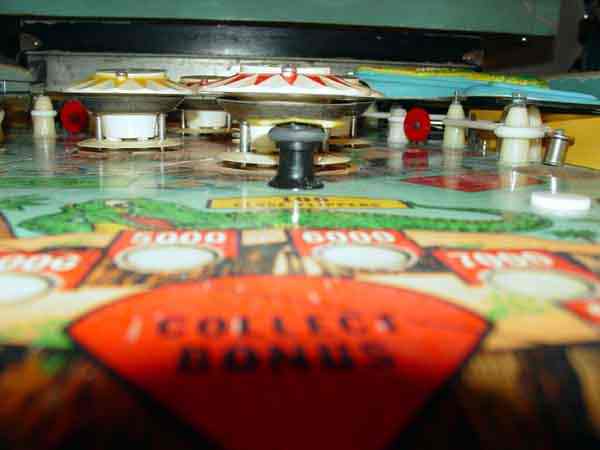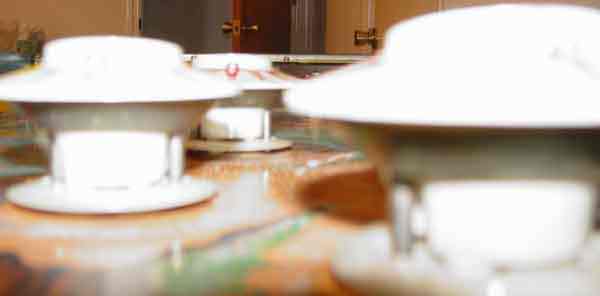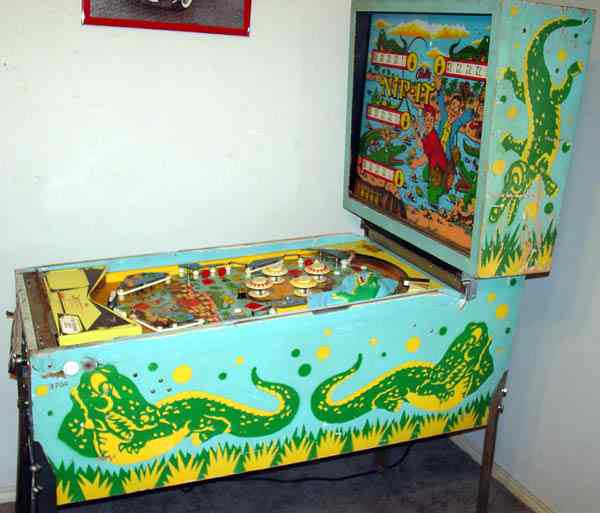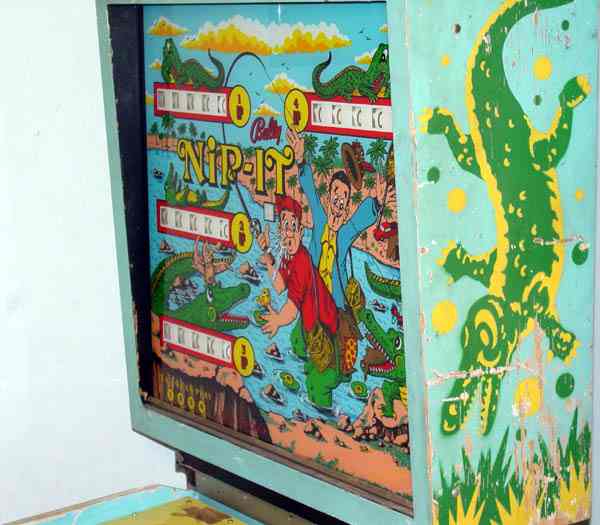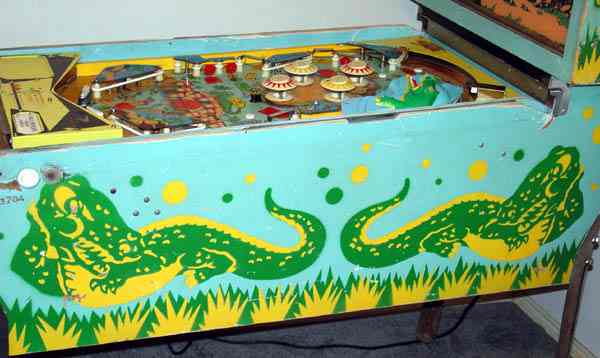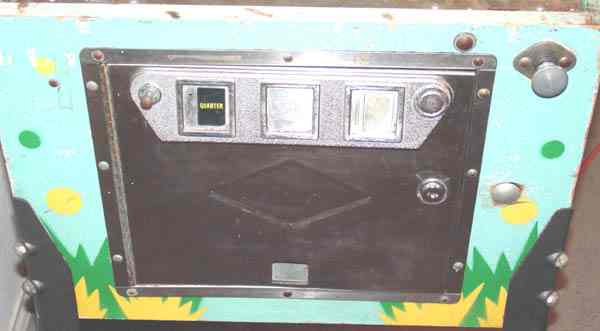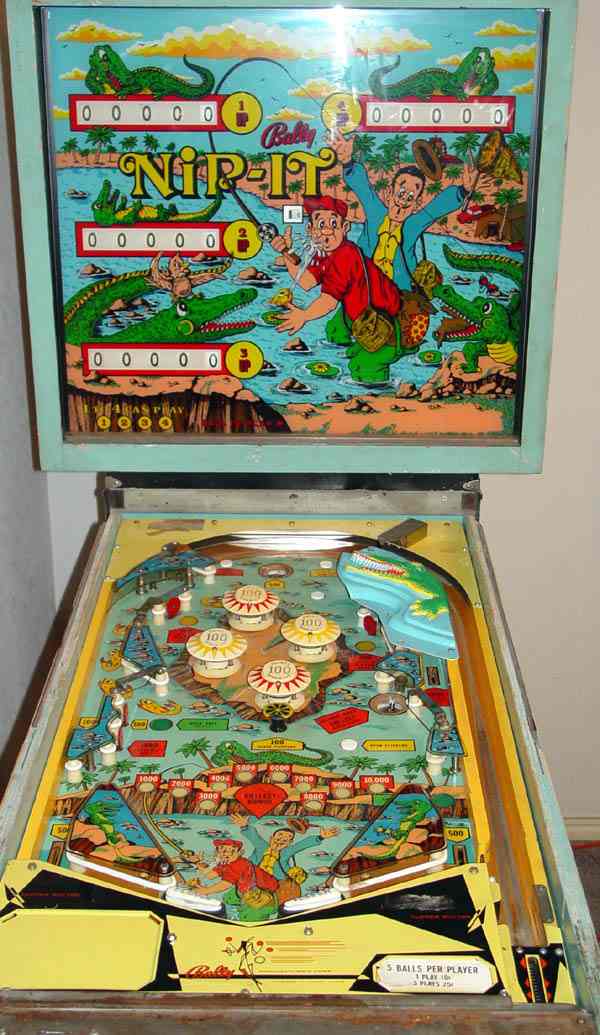 ---
Current NipIt Pinball Machine Or Parts For Sale
---
---
Nip-It / IPD No. 1680 / February 08, 1972 / 4 Players
Manufacturer: Bally Manufacturing Corporation (1931-1983)
Project Date: February 08, 1972
Date Of Manufacture: July, 1973
Model Number: 940
Type: Electro-mechanical (EM)
Production: 4,580 units
Theme: Sports - Fishing
Notable Features: Zipper Flippers (2), Bumpers (4), Multiball (2), Kickout Hole (1), Trap Hole (1)
Toys: An alligator unit called a 'Balligator' in some of the Bally publicity was activated by a separate
button on the side of the cabinet and could pull the ball into a special high-scoring area
Design by: Ted Zale
Art by: Dick White
Notes: 'Nip-It' was featured in the 'Happy Days' TV series as a fixture in 'Arnold's Malt Shop'
and was the last electro-mechanical machine to feature 'zipper flippers'.


Click Here For The Full IPD Entry
---
---
---
Free Title Strips - Pinball Instruction Cards - Jukebox Archive - Your Nostalgia Stop! - Classic Soda Advertising Pinball Pages - Drive In Theaters - My Gameroom - Ken's Resume - Links - Fortune Tellers - The Cave - View Guestbook - Sign Guestbook - Wanted To Buy - Wanted To Sell - Gameroom Chat - Ken's Poll -

I could really use a small donation to keep this site running. If you care to help click the button below to send $5.
Back To Kens Homepage

---