---
Nascar Pinball By Stern of 2005 at www.pinballrebel.com
Photo Gallery Mirror
---
TO SEE THESE PHOTOS IN FULL HIGH RESOULTION USING A HIGH SPEED CONNECTION CLICK HERE
VIDEO CAPTURE CHOOSE YOUR FORMAT
...Video 1 in MOV format...
...Video 2 in MOV format...
...Video 3 in MOV format...
...Video 1 in RM format...
...Video 2 in RM format...
...Video 3 in RM format...
Continue To Page 2
---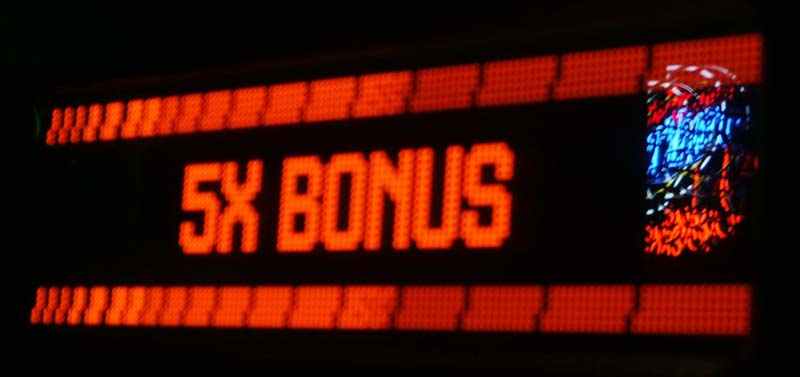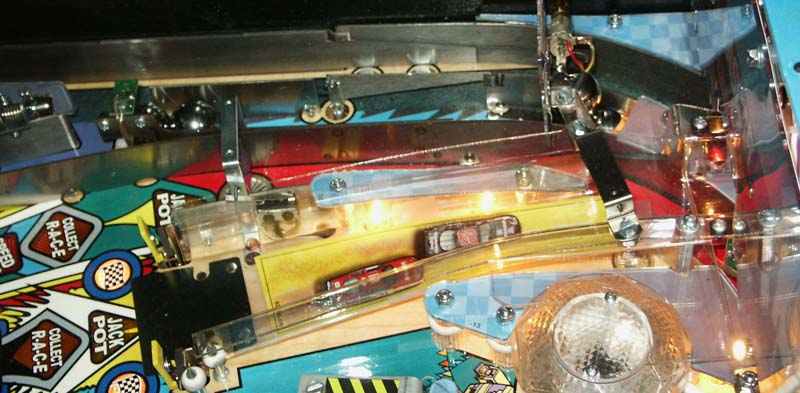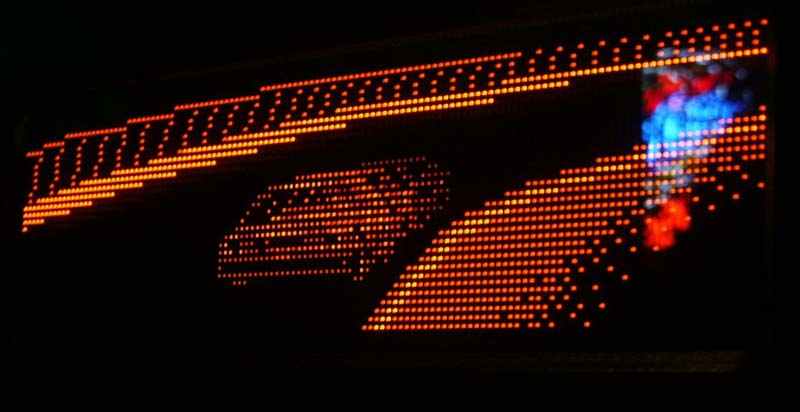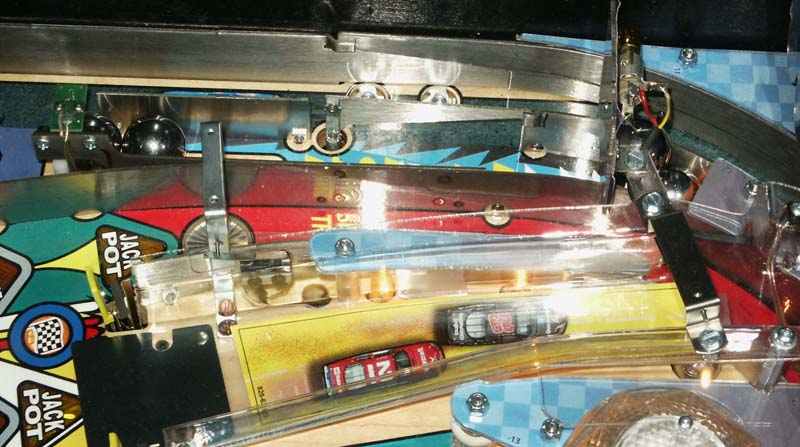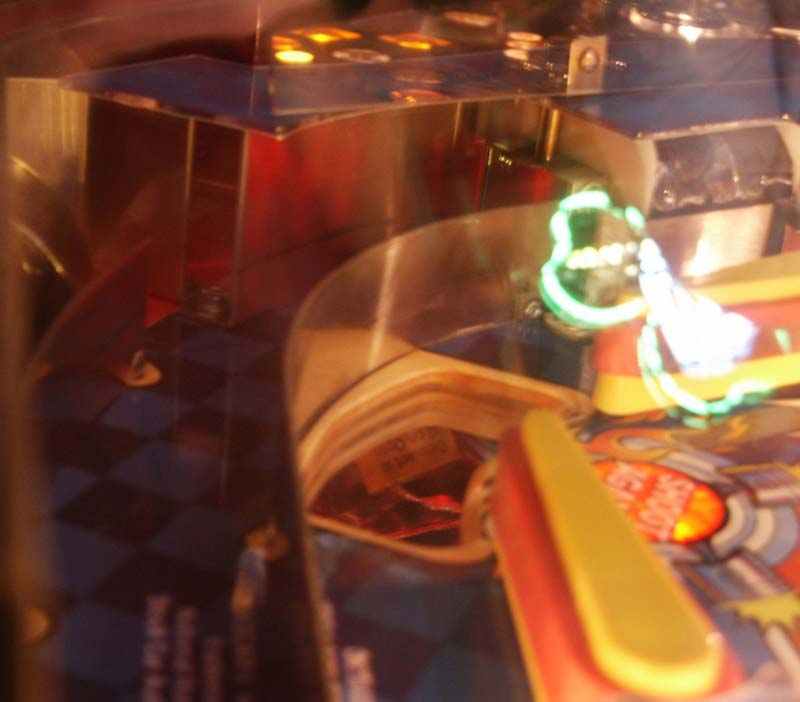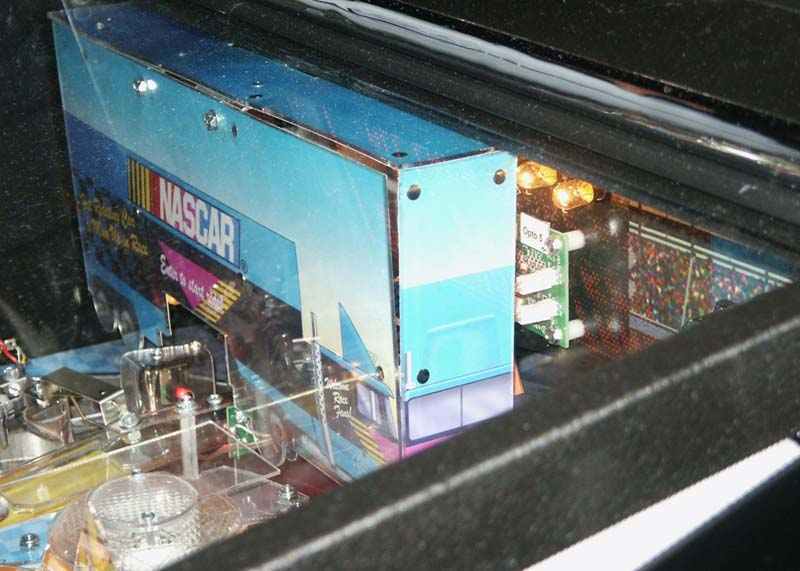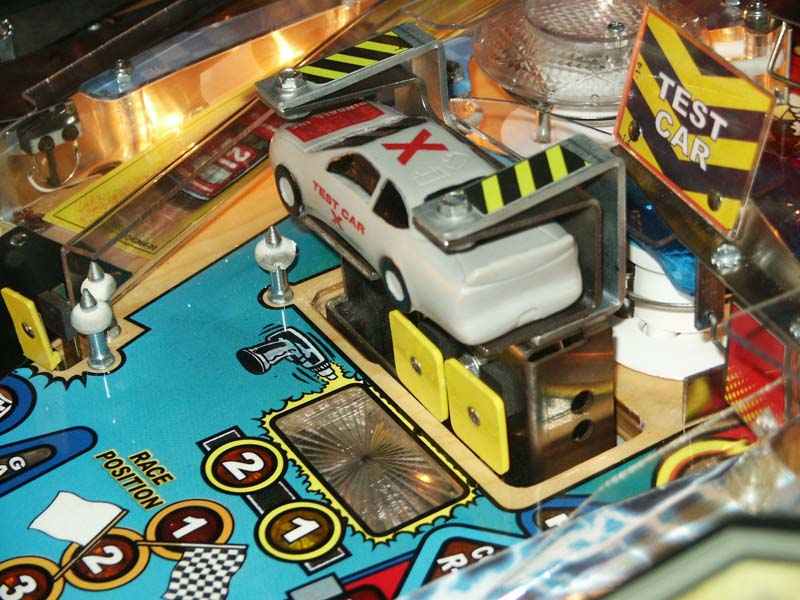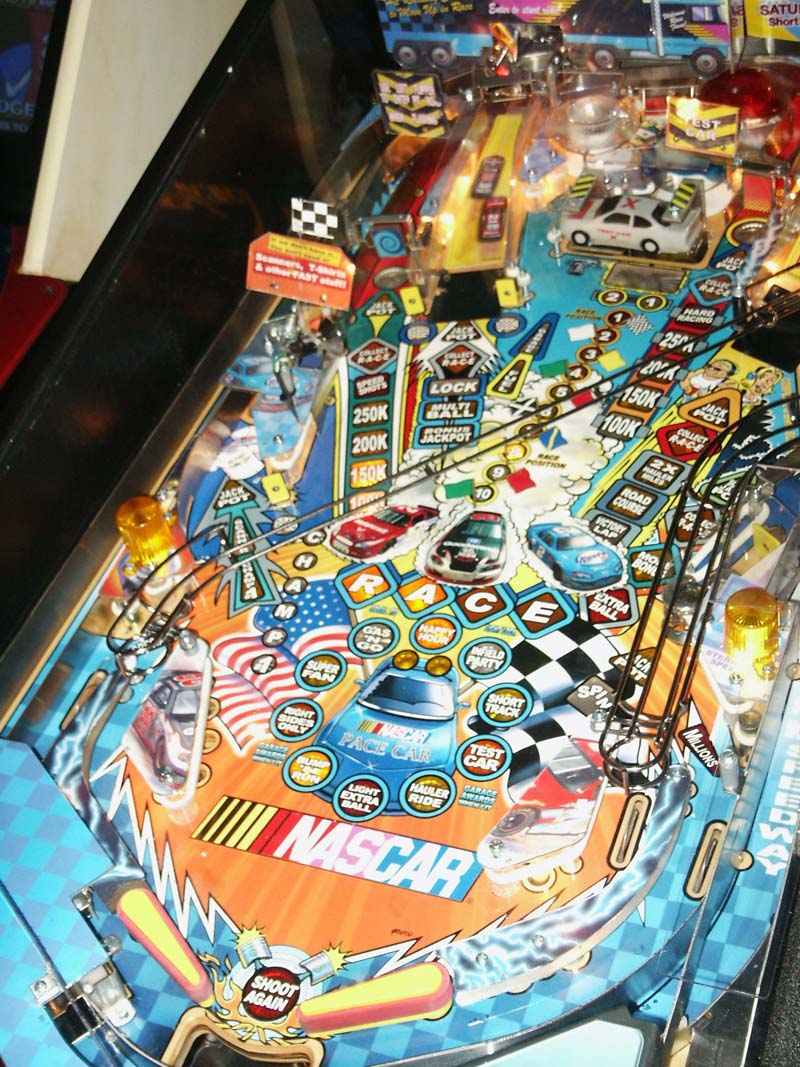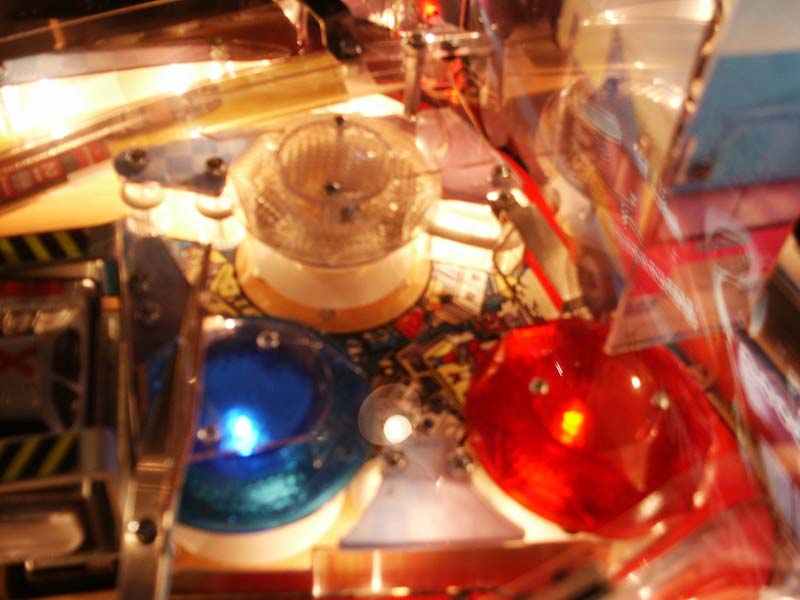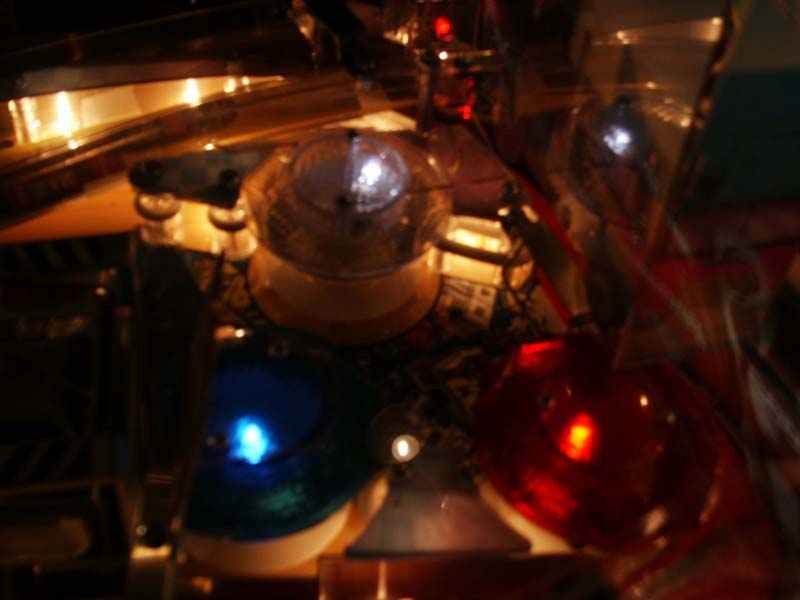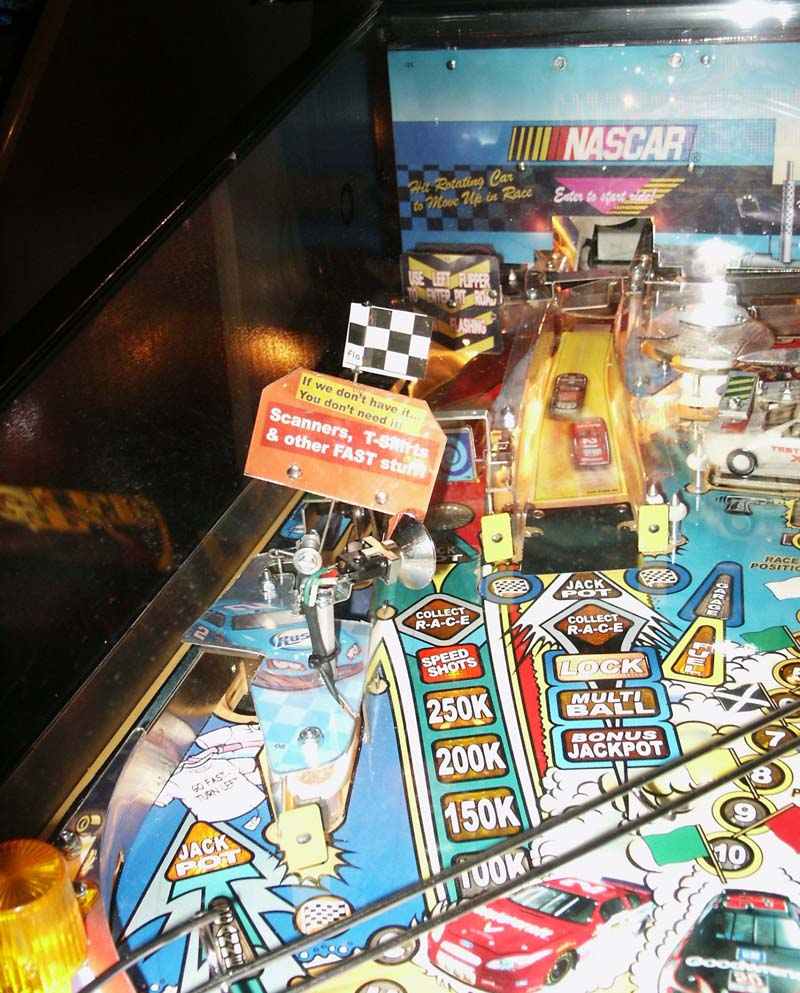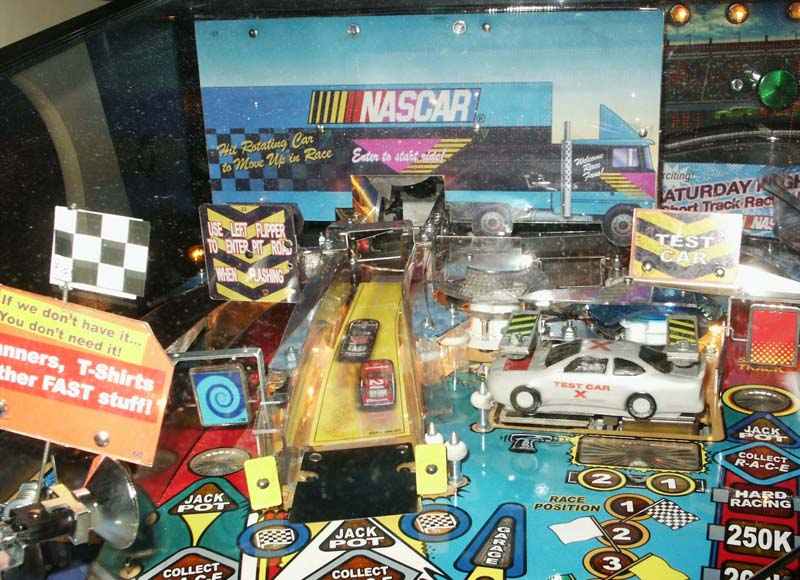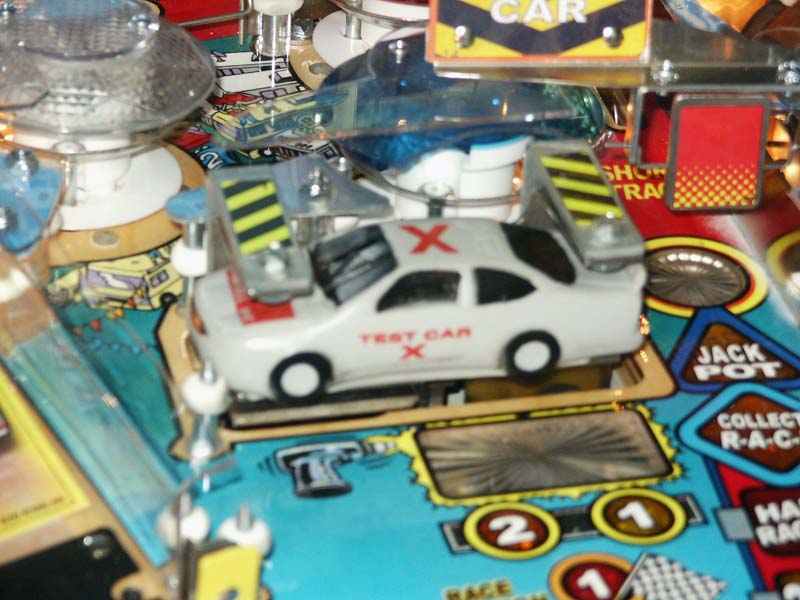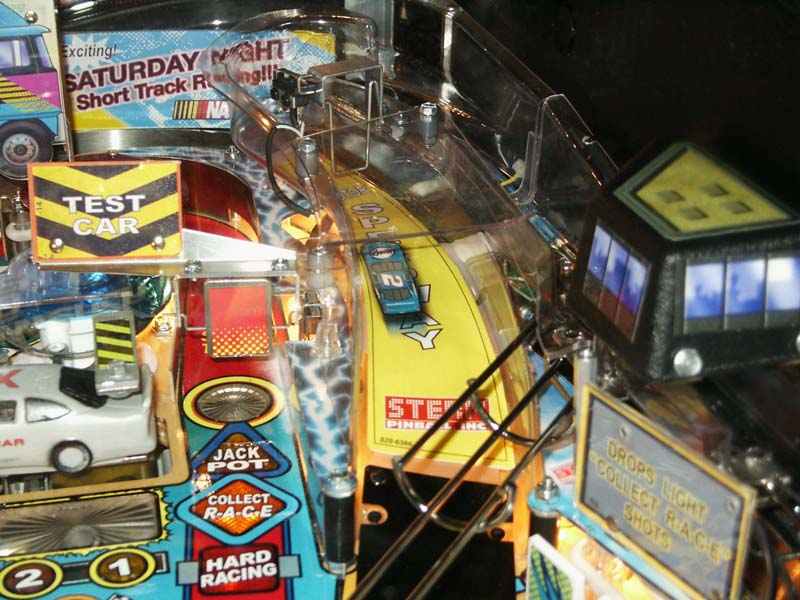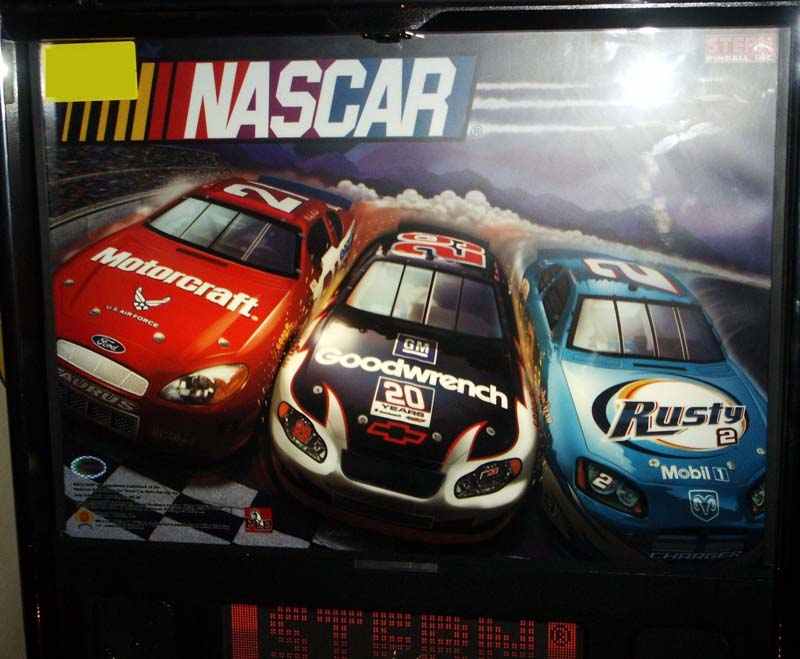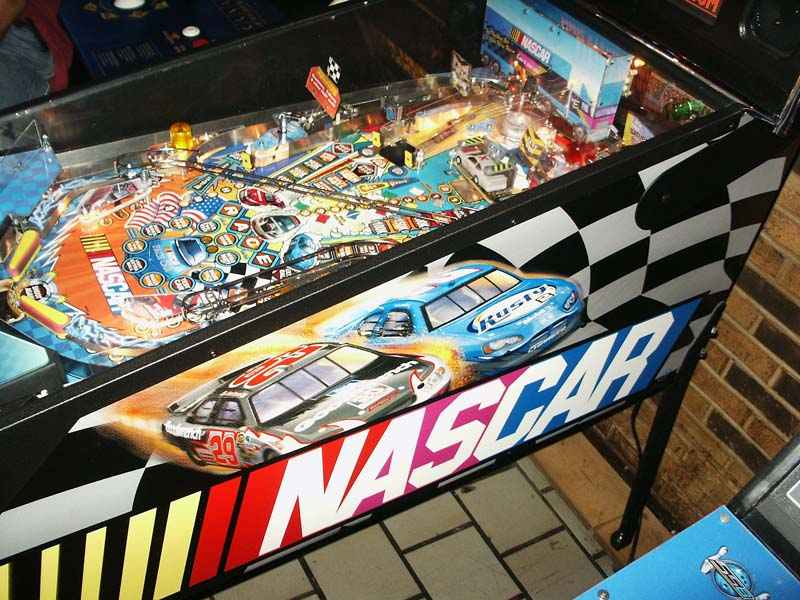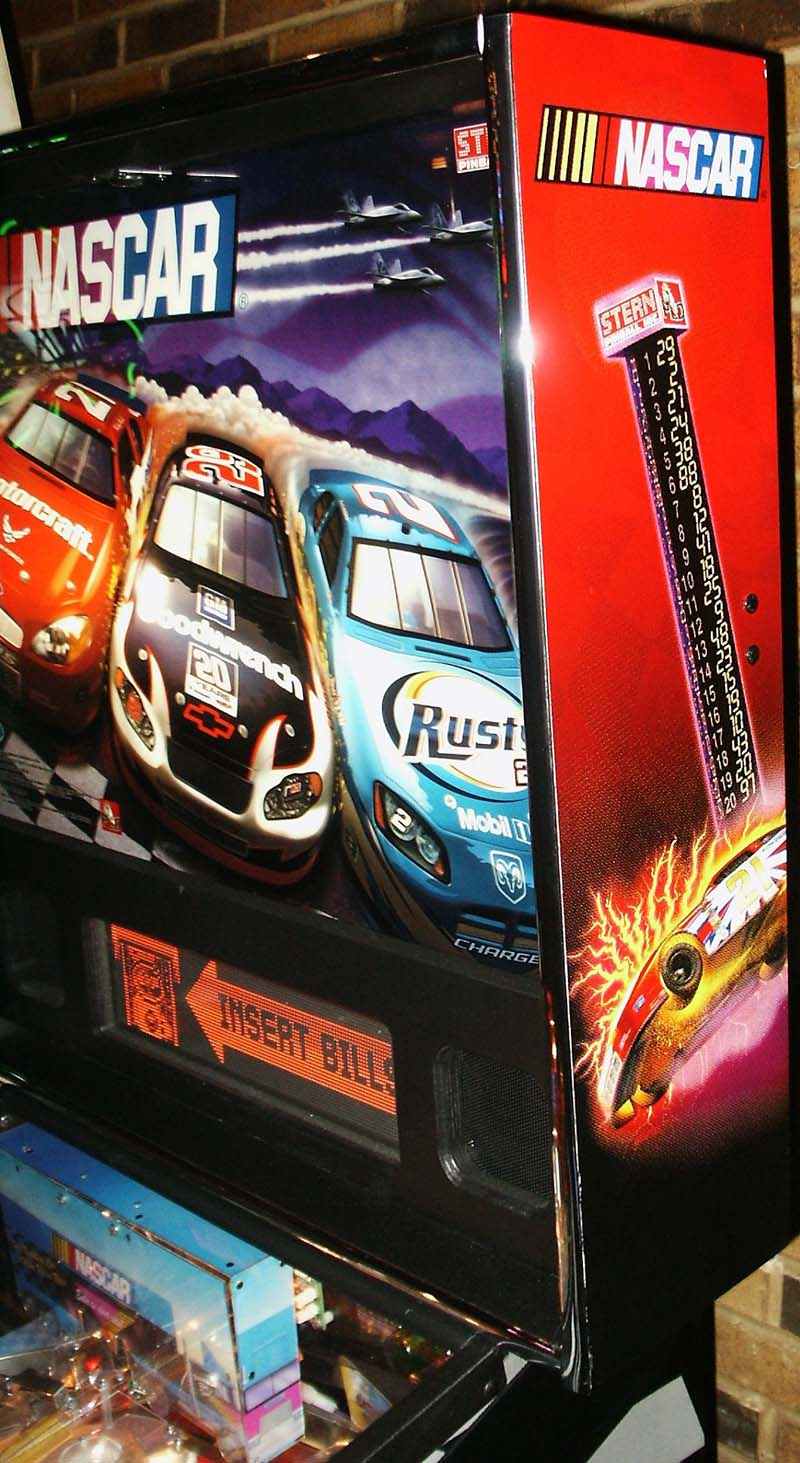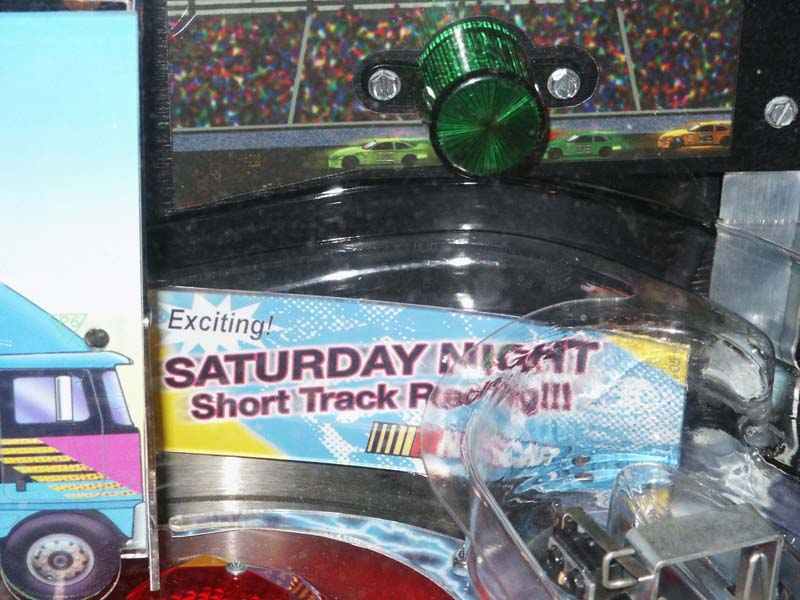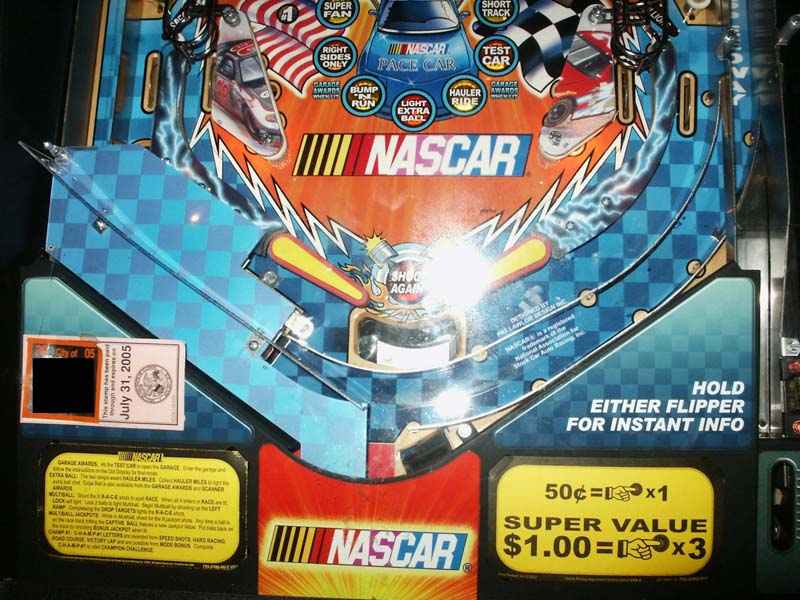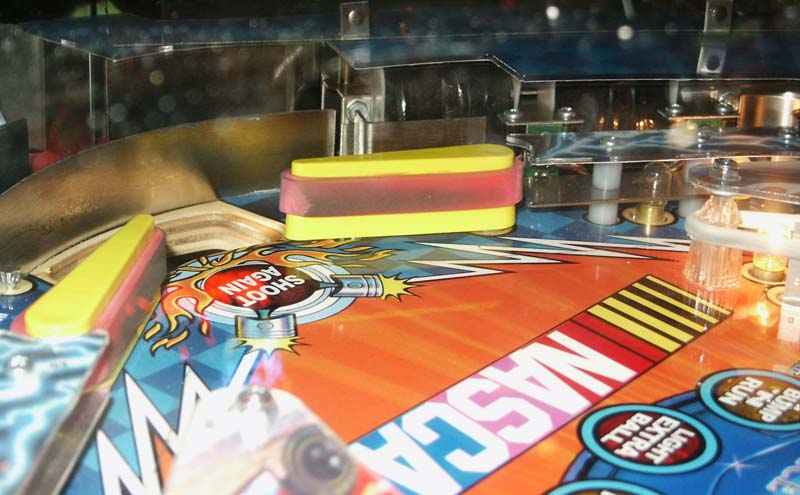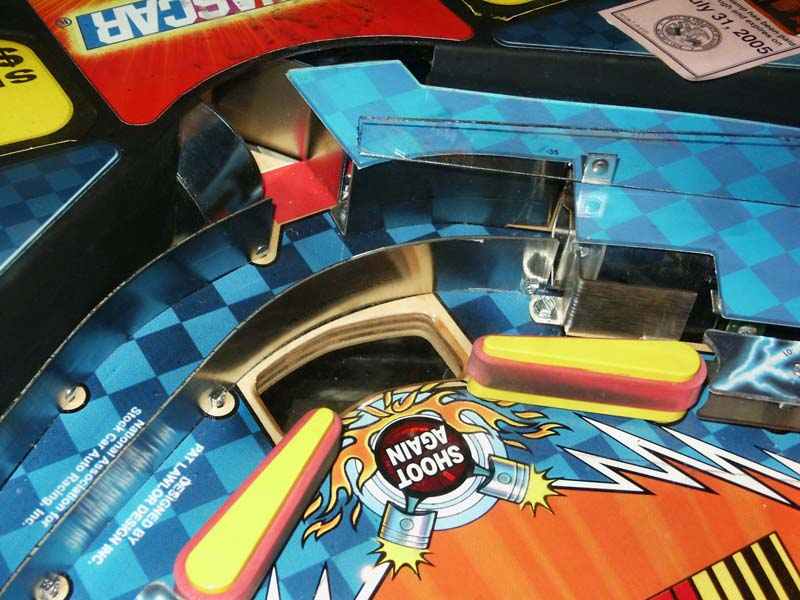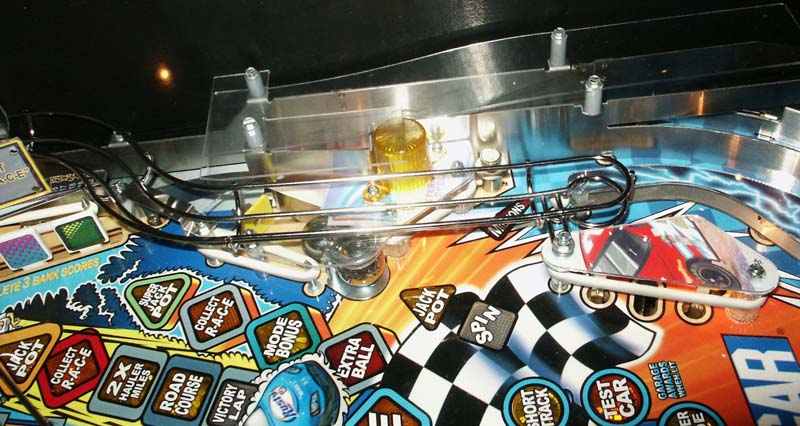 Continue To Page 2
---
Learn How to Play A Nascar Pinball Machine Here
See Discussion on The Nascar Pinball On rec.games.pinball
Learn How to Repair Your Nascar Pinball Machine
See Other Pages Featuring A Nascar Pinball Machine
---
Nascar Pinball Machines & Parts For Sale

---
---
Stern Press Release About Nascar
Merging the speed of the racetrack with the speed of the silver ball, Stern Pinball, Pat Lawlor, and his team at Pat Lawlor Design,
brings out another hit. NASCAR Pinball features the high energy of NASCAR racing along with the fascination of high-tech gaming.
Stern also offers GRAND PRIX, a pinball machine made exclusively for the international market.
Not available in the United States and Canada, GRAND PRIX offers all the excitement of international
Grand Prix racing in a fast pinball machine.
The new NASCAR Pinball game features cars from three race teams—the No. 2 Miller Lite Dodge driven
by Rusty Wallace® of Penske Racing South; the No. 29 GM Goodwrench Chevrolet driven by Kevin Harvick
of Richard Childress Racing; and the No. 21 Motorcraft Ford driven by Ricky Rudd of Wood Brothers Racing.
"NASCAR Pinball is the kind of game and license combination that comes around only so often," said Lawlor.
"We believe we have created an exciting game for both the casual players and the more experienced players.
NASCAR Pinball is a fast-paced, action-packed game that should do extremely well at all of its locations."
A primary component of NASCAR Pinball is the racetrack that encompasses the entire playing surface.
Energized by magnets, the loop sends pinballs racing around like cars racing around a track. NASCAR
Pinball also features a truck hauler that the player can launch a ball through along with a test toy car
that the player can bang with the pinball.
"NASCAR Pinball is a terrific simulation of the experience one gets while at the racetrack," said Blake
Davidson, NASCAR's managing director of licensed products. "The speed and acceleration demonstrated
by the race cars are displayed through the game itself."
The Miller Lite logo is featured on Rusty Wallace's® 2 car. If any operator or homeowner is sensitive to
this logo, Stern Pinball offers a replacement backglass for exchange that does not contain the Miller Lite logo.
To obtain this backglass, please call the Stern distributor through which the game was purchased.
Other features of the game include a voice over from Allen Bestwick, NASCAR television analyst for NBC,
and recording artist Sammy Hagar's "I Can't Drive 55," a popular tune among NASCAR fans.
The NASCAR pinball machine is available with Spanish speech, dot matrix, and instruction cards in the
United States for locations with Hispanic clientele. NASCAR is also available with French speech, dot matrix,
and instruction cards for French-speaking locations in Canada. Both languages are available for download
through the Stern Pinball website, www.sternpinball.com/techsupport.shtml.
The NASCAR Pinball was brought to life by Pat Lawlor Design industry veterans Louis Koziarz and John Krutsch.
Well-known pinball artist John Youssi did the art package for the game, while expert sound engineer
Chris Granner produced the sound work.
About NASCAR
The National Association for Stock Car Auto Racing, NASCAR, is the sanctioning body for one of America's
premier sports, which is the second highest-rated sport on television and has the most corporate involvement o
f any major sport. NASCAR sanctions approximately 1,800 races at 120 tracks in 38 states. The licensing division of
NASCAR, based in Charlotte, N.C., works with more than 200 licensees nationwide. Overall, NASCAR fans
purchased $2.1 billion in NASCAR-licensed merchandise in 2004. Headquartered in Daytona Beach, FL,
NASCAR also has offices in Concord, N.C., Los Angeles, New York, Toronto, and Bentonville, Ark.
For Additional Information on NASCAR, contact: Kerry Tharp,
NASCAR Public Relations, Charlotte (704-348-9730 or ktharp@nascar.com)
NASCAR® is a registered trademark of the National Association for Stock Car Racing, Inc.
®RCR/®Kevin Harvick, Inc./®GM
The "Motorcraft" trademark, Wood Brothers Racing, Ricky Rudd's name and/or likeness used
by authority of Roush Racing, Livonia, MI.
®Rusty Wallace, Inc.
MILLER LITE and LITE are registered trademarks of Miller Brewing Co., used under license.
---
---
Free Title Strips - Pinball Instruction Cards - Jukebox Archive - Your Nostalgia Stop! - Classic Soda Advertising Pinball Pages - Drive In Theaters - My Gameroom - Ken's Resume - Links - Fortune Tellers - The Cave - View Guestbook - Sign Guestbook - Wanted To Buy - Wanted To Sell - Gameroom Chat - Ken's Poll -

I could really use a small donation to keep this site running. If you care to help click the button below to send $5.
Back To Kens Homepage