---
---
KISS Pinball Machine by Bally of 1978 at www.pinballrebel.com
---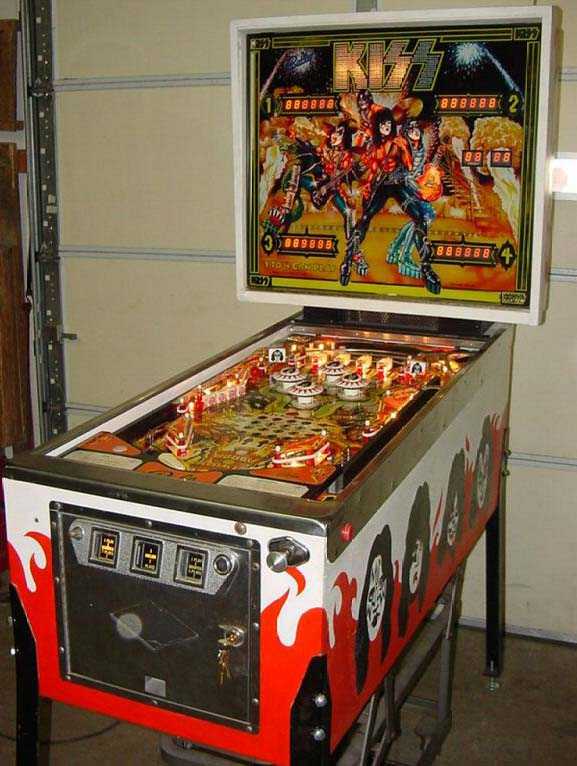 The ultimate band makes for the ultimate pinball. The games often fetch good prices for their age.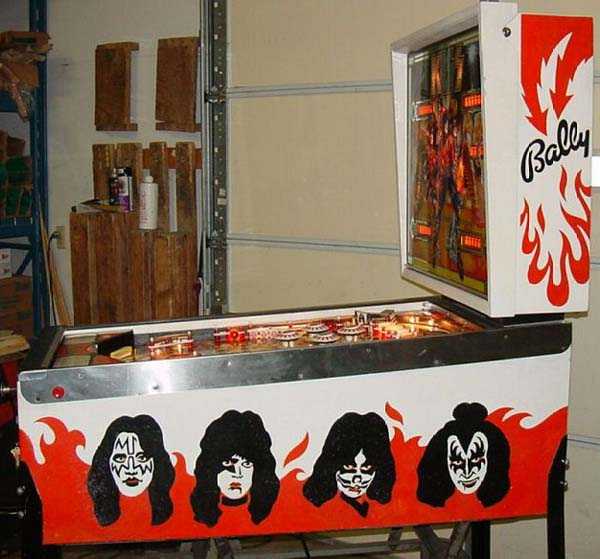 Stunning side Artwork! With Gene, Paul, Ace, and Peter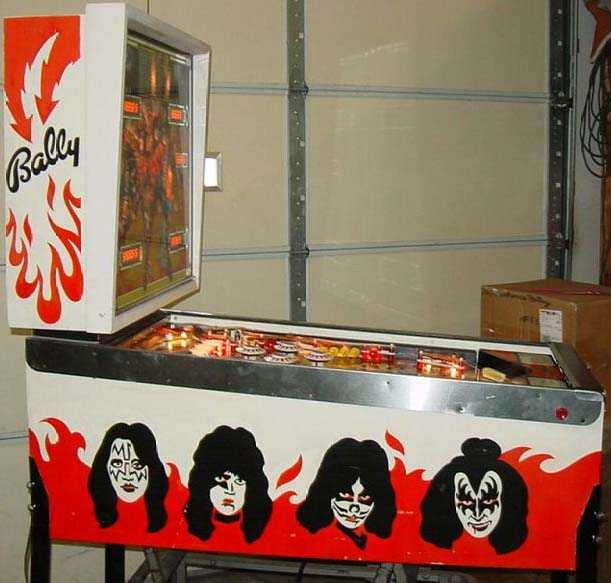 Side Art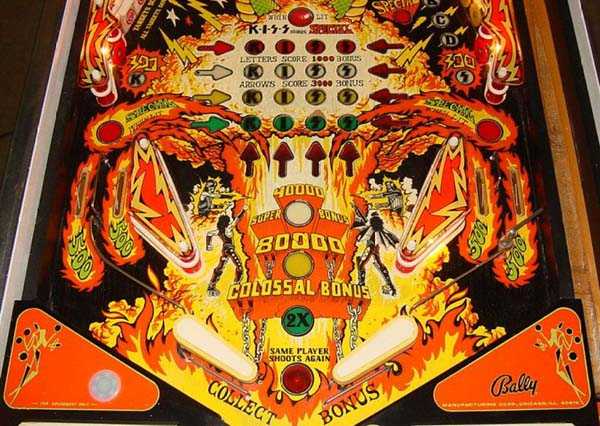 Outhole view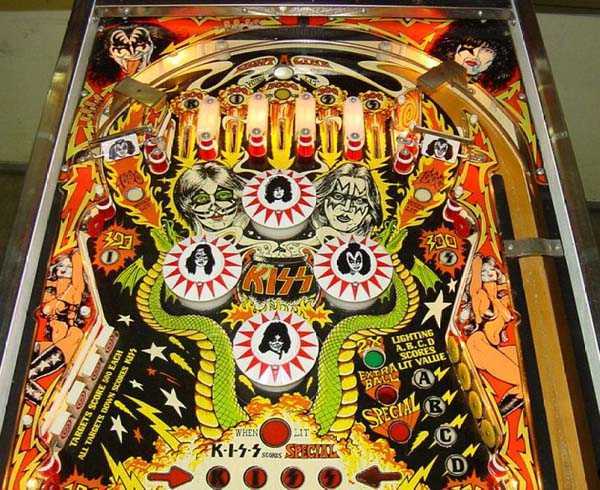 Top Bumpers & Rollover Lanes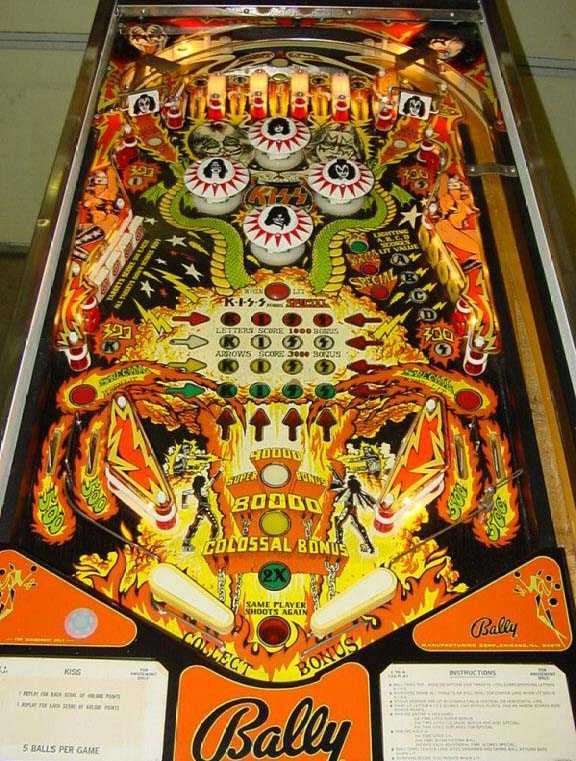 A full playfield shot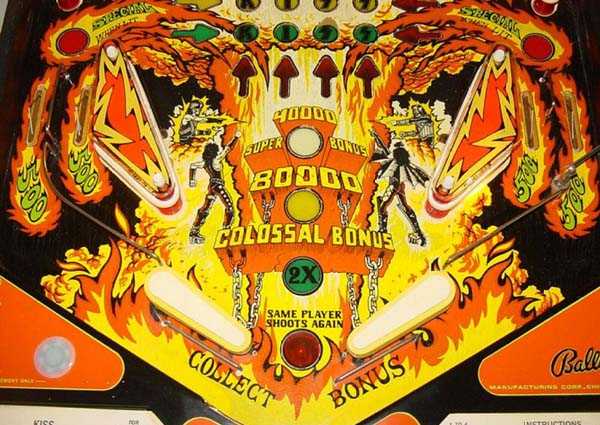 A flipper playfield shot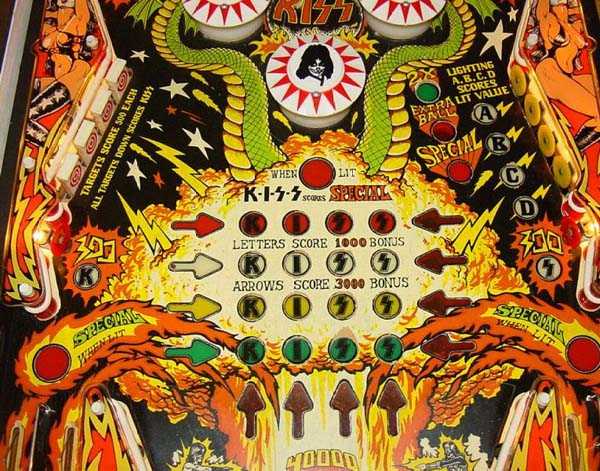 Spell KISS for big points!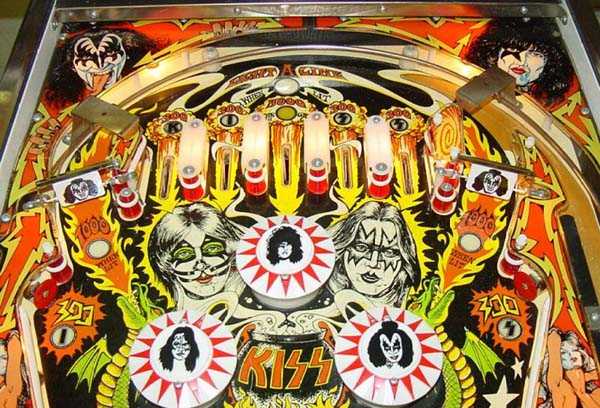 love the bumper caps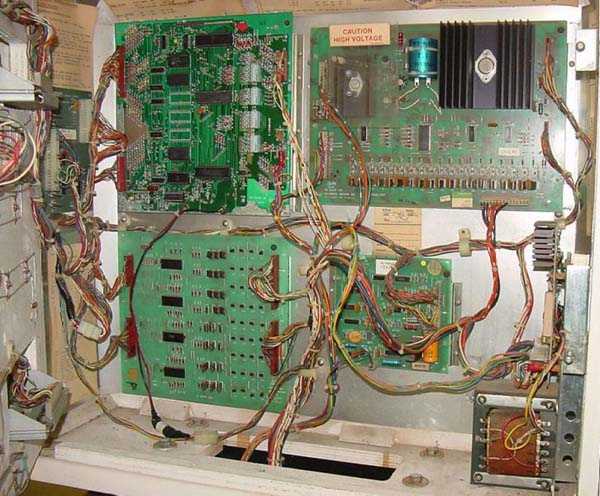 game boards, cpu, power supply, etc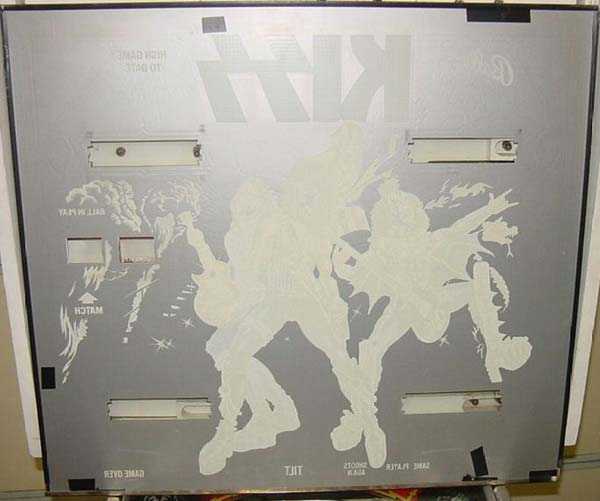 reverse view of glass

Above photos courtesy of
Rick
---
Current KISS Pinball Machine Or Parts For Sale
---
Learn How to Play A KISS Pinball Machine Here
See Discussion on The KISS Pinball On rec.games.pinball
Learn How to Repair Your KISS Pinball Machine
See Pages Of Other KISS Pinball Machine Owners
Kiss Pinball Machine Owners List
---
FROM THE IPD
Kiss April 25, 1978
4 Players
Manufacturer: Bally Manufacturing Corporation
Date Of Manufacture: June, 1979
Model Number: 1152-E
MPU: Bally MPU AS-2518-35
Type: Solid State Electronic (SS)
Production: 17,000 units (confirmed)
Theme: Celebrities - Licensed
Specialty: Conversion Kit
Notable Features: Flippers (2), Pop bumpers(4), 4-bank drop targets (1), Rollunder spinners (2).
Used a different power supply than the other 3rd generation tables.
Design by: Jim Patla
Art by: Kevin O'Connor
Notes: A 'Kiss' prototype was built which used speech.
CLICK HERE TO SEE THE FULL IPD ENTRY
---
---
---
Free Title Strips - Pinball Instruction Cards - Jukebox Archive - Your Nostalgia Stop! - Classic Soda Advertising Pinball Pages - Drive In Theaters - My Gameroom - Ken's Resume - Links - Fortune Tellers - The Cave - View Guestbook - Sign Guestbook - Wanted To Buy - Wanted To Sell - Gameroom Chat - Ken's Poll -

I could really use a small donation to keep this site running. If you care to help click the button below to send $5.
Back To Kens Homepage