---
---
Judge Dredd Pinball by Bally of 1993 at www.pinballrebel.com
---
Classic Williams Widebody Pinball Machine Based On The Judge Dredd Comic Book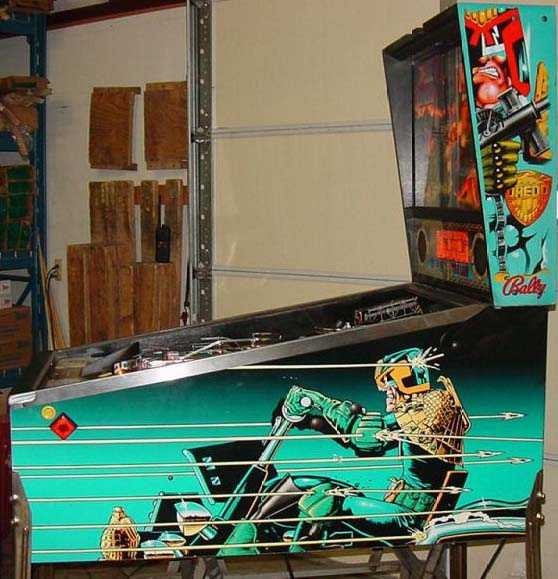 Great side artwork!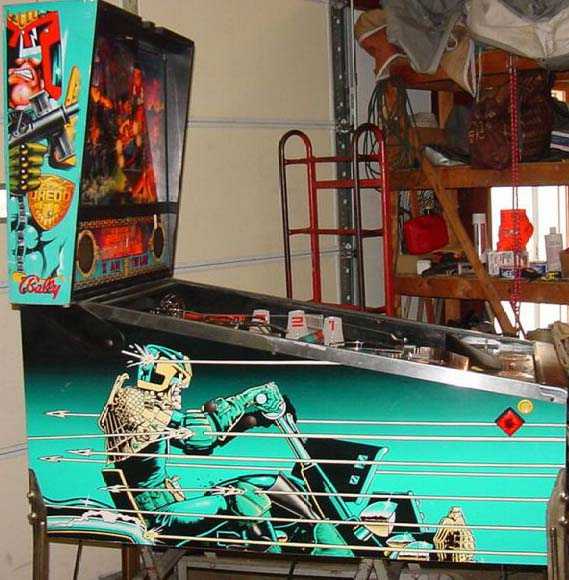 Side Art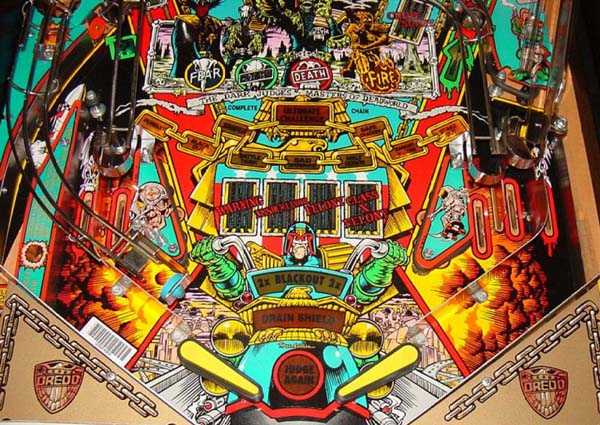 Outhole and flipper view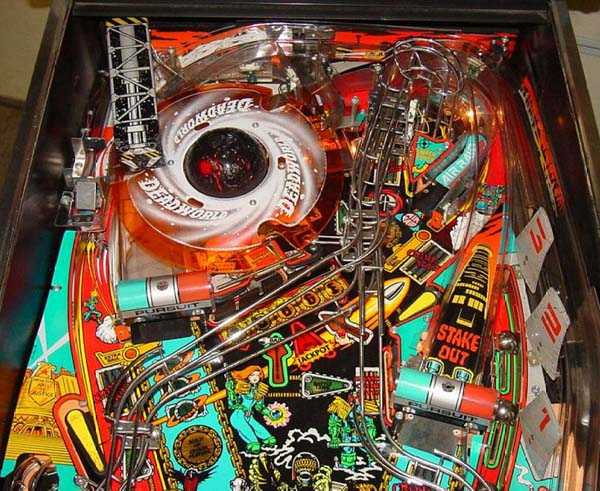 The deadworld toy at the top never did work exactly as planned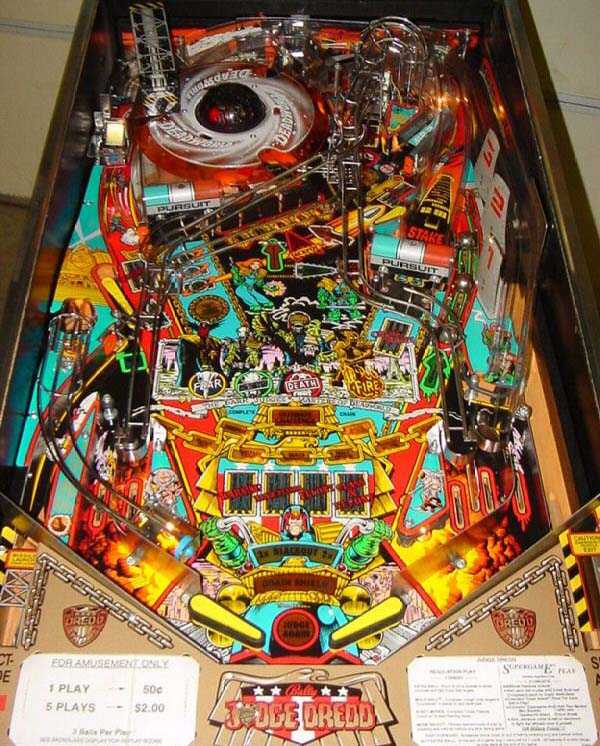 Full playfield view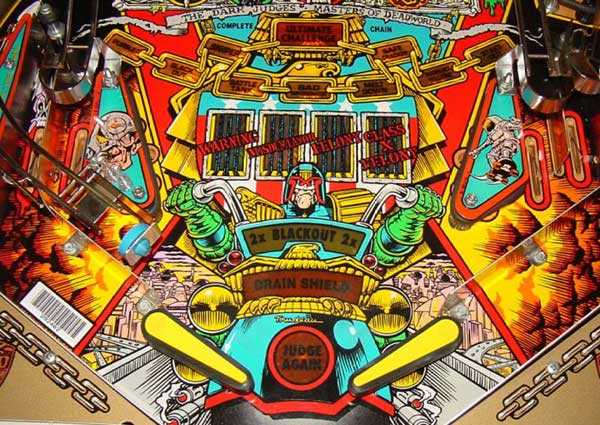 Another outhole view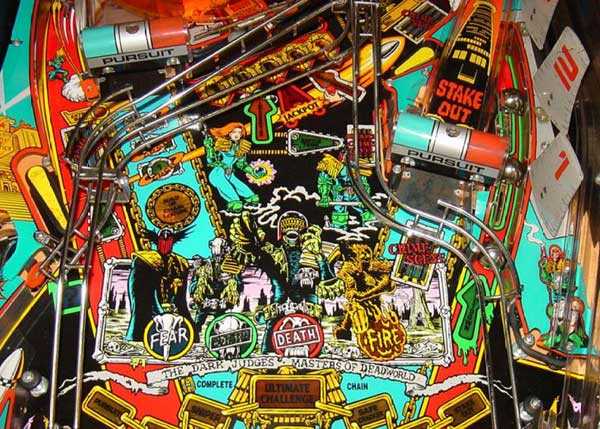 Middle view of the widebody playfield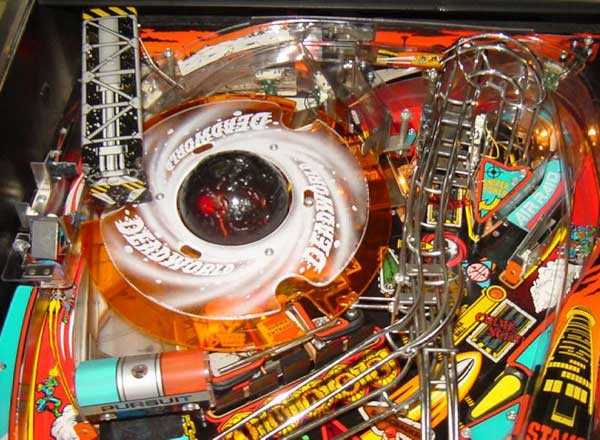 Closeup of deadworld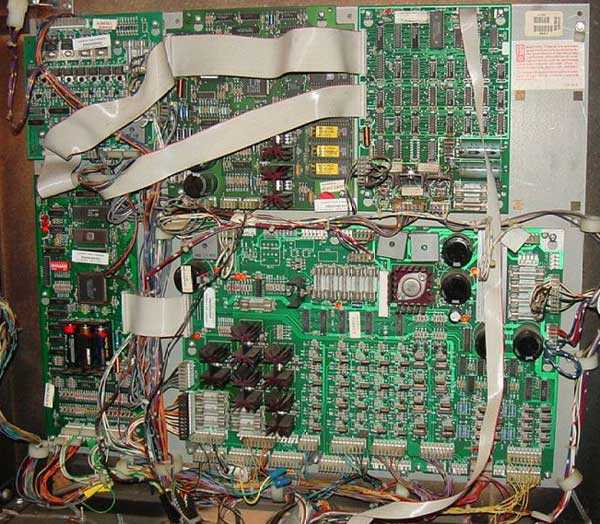 The WPC95 boards are visible here. A very reliable system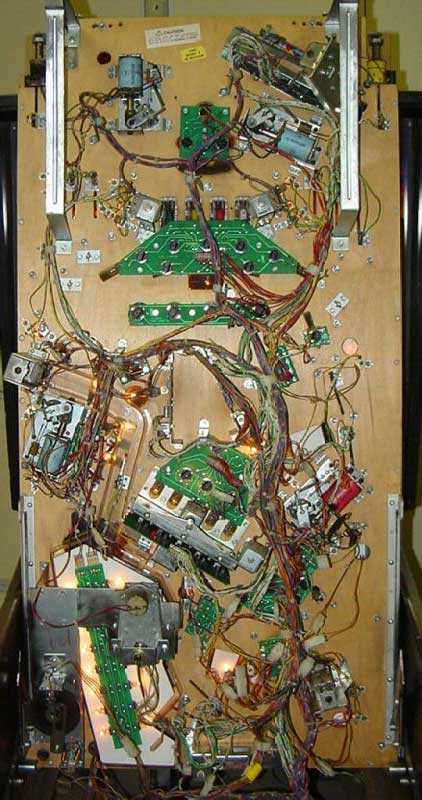 A view of the bottom of the playfield.


Above photos courtesy of
Rick
---
Current Judge Dredd Pinball Machine Or Parts For Sale
---
---
Learn How to Play A Judge Dredd Pinball Machine Here
See Discussion on The Judge Dredd Pinball On rec.games.pinball
Learn How to Repair Your Judge Dredd Pinball Machine
Judge Dredd Pinball Machine Owners List
See Pages Of Other Judge Dredd Pinball Machine Owners
---
FROM THE IPD
Judge Dredd
September, 1993
4 Players
Manufacturer: Bally
Model Number: 20020
MPU: Williams WPC (DCS)
Type: Solid State Electronic (SS)
Production: 6,990 units
Theme: Fictional - Licensed Theme
Specialty: Widebody
Notable Features: Flippers(4), Automatic Plungers(2), 6 Ball Multiball, Inline Captive Balls(3),
9 modes + "Ultimate Challenge", SuperGame Feature (4 additional modes)
Toys: Spinning planet and rings - "Deadworld", Robotic Arm
Design by: John Trudeau
Art by: Kevin O'Connor
Dots/Animation by: Eugene Geer, Scott Slomiany
Music by: Paul Heitsch, Vince Pontarelli
Sound by: Paul Heitsch
Software by: Jeff Johnson
CLICK HERE TO SEE THE FULL IPD ENTRY
---
---
---
Free Title Strips - Pinball Instruction Cards - Jukebox Archive - Your Nostalgia Stop! - Classic Soda Advertising Pinball Pages - Drive In Theaters - My Gameroom - Ken's Resume - Links - Fortune Tellers - The Cave - View Guestbook - Sign Guestbook - Wanted To Buy - Wanted To Sell - Gameroom Chat - Ken's Poll -

I could really use a small donation to keep this site running. If you care to help click the button below to send $5.
Back To Kens Homepage