---
Jokerz Pinball of 1988 by Williams at www.pinballrebel.com
---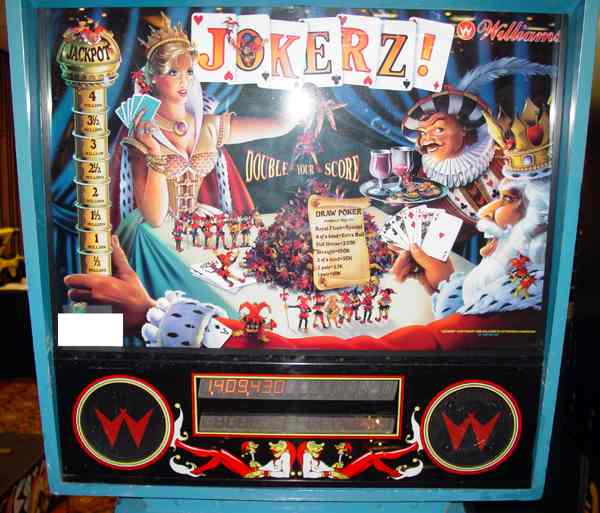 Backglass shows a very happy queen. Notice her drink has more alcohol in it.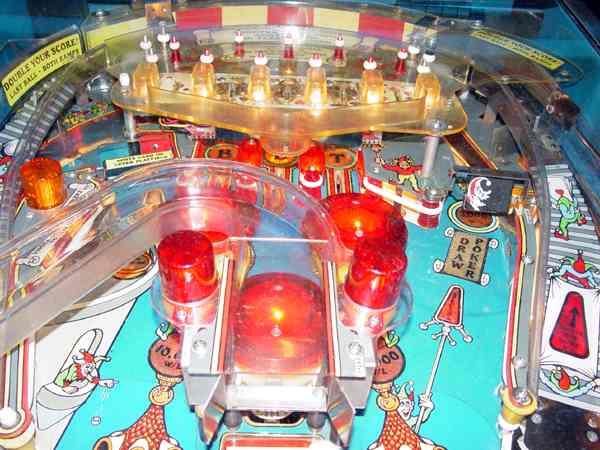 Upper Playfield Bumpers & Rollovers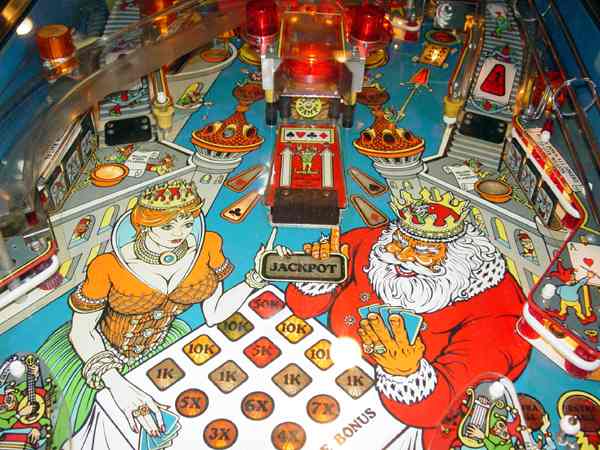 Middle Playfield Shot With Ramp & Drawbridge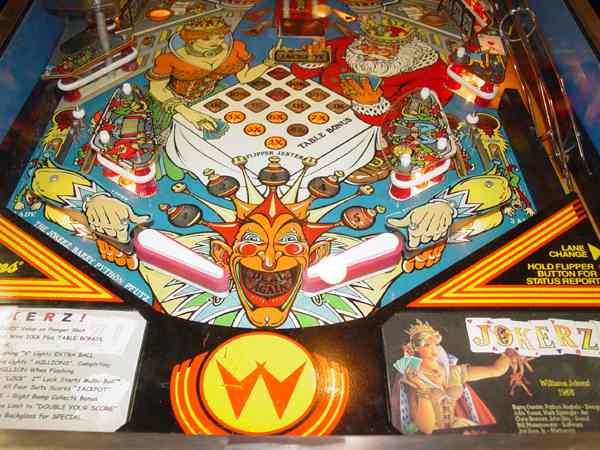 Outhole Shot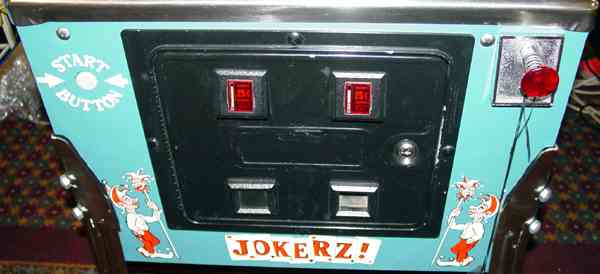 Coin Door Artwork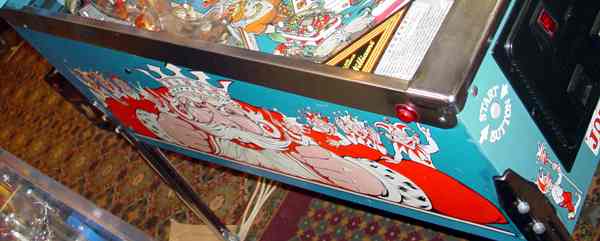 Side Art
---
Current Jokerz Pinball Machine Or Parts For Sale
---
---
Learn How to Play A Jokerz Pinball Machine Here
See Discussion on The Jokerz Pinball On rec.games.pinball
Learn How to Repair Your Jokerz Pinball Machine
See Pages Of Other Jokerz Pinball Machine Owners
---
FROM THE IPD

Jokerz!
December, 1988
Manufacturer: Williams Electronic Games, Inc.,
Model Number: 567
MPU: Williams System 11B
Type: Solid State Electronic (SS)
Theme: Cards/Gambling
Notable Features: Flippers (2), Pop bumpers (3), 3-bank drop targets (3), Kick-out hole (1). Left and right ramps lead to small elevated playfield.
Motorized center ramp raises for ball lock. Spinning wheel in backbox displays poker hand. Multiball (2).
Design by: Barry Oursler, Python Anghelo
Art by: Mark Sprenger, John Youssi
Mechanics by: Joe Joos Jr.
Music by: Chris Granner, Jon Hey
Sound by: Chris Granner
Software by: Bill Pfutzenreuter
CLICK HERE TO SEE THE FULL IPD ENTRY
---
---
---
Free Title Strips - Pinball Instruction Cards - Jukebox Archive - Your Nostalgia Stop! - Classic Soda Advertising Pinball Pages - Drive In Theaters - My Gameroom - Ken's Resume - Links - Fortune Tellers - The Cave - View Guestbook - Sign Guestbook - Wanted To Buy - Wanted To Sell - Gameroom Chat - Ken's Poll -

I could really use a small donation to keep this site running. If you care to help click the button below to send $5.
Back To Kens Homepage