---
Gilligan's Island Pinball By Bally of 1991 at www.pinballrebel.com
---
A game based on the popular show of the same name.



bright artwork adorns this pinball from every angle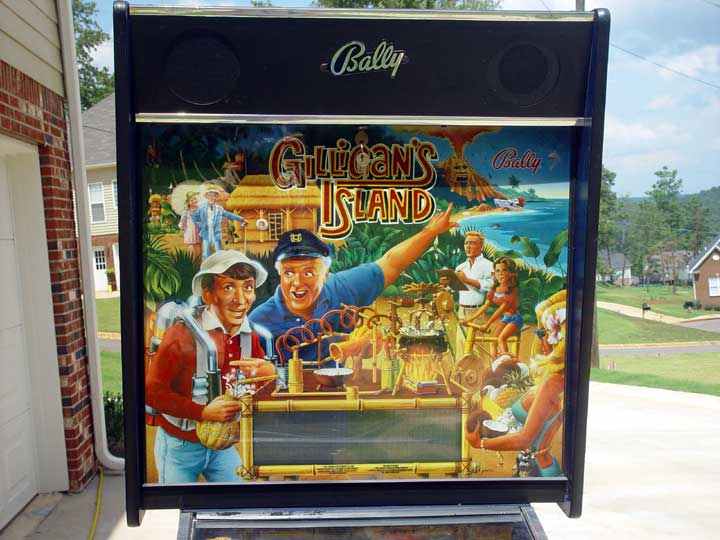 the head of the pinball shows the Bally type which was used for a while before cabinets were standardized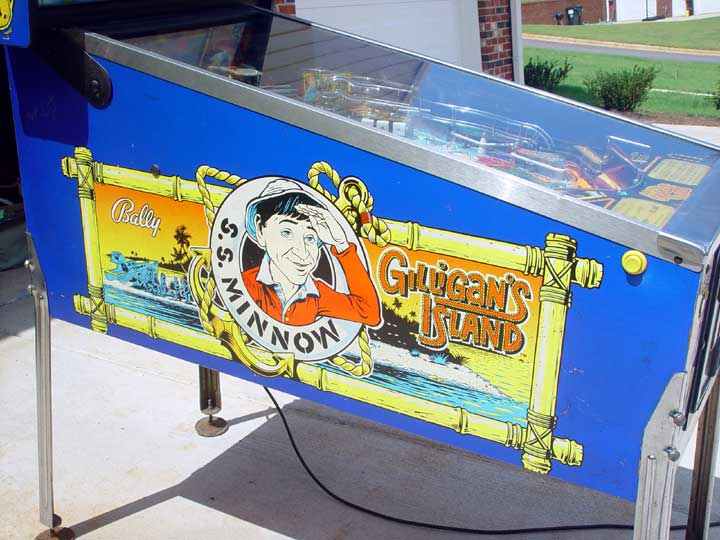 Gilligan looks out to see from the side artwork of this pinball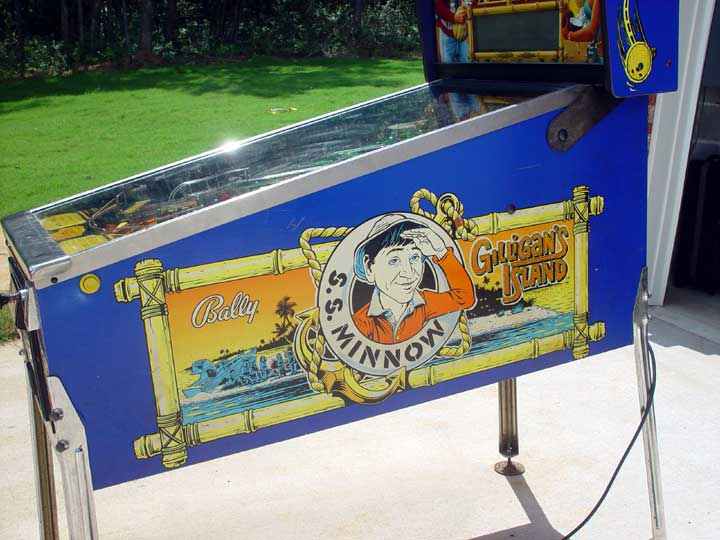 This was actually the first WMS pin released with a DMD even though T2 was designed first it wasnt ready in time.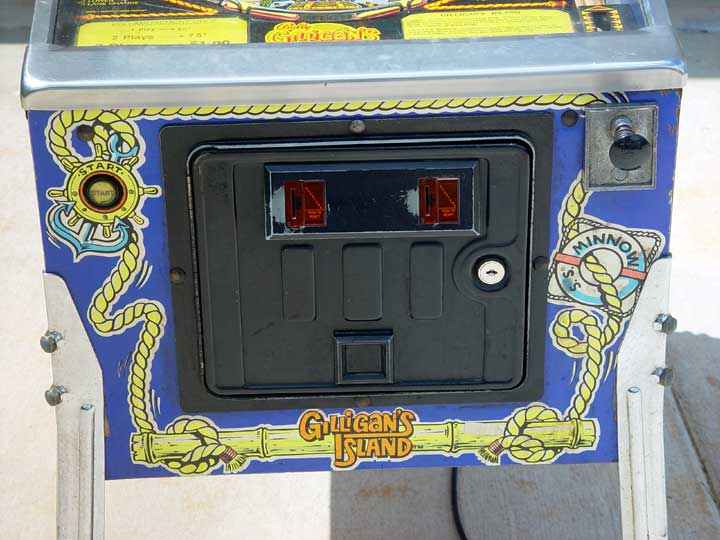 Coin door artwork completes the theme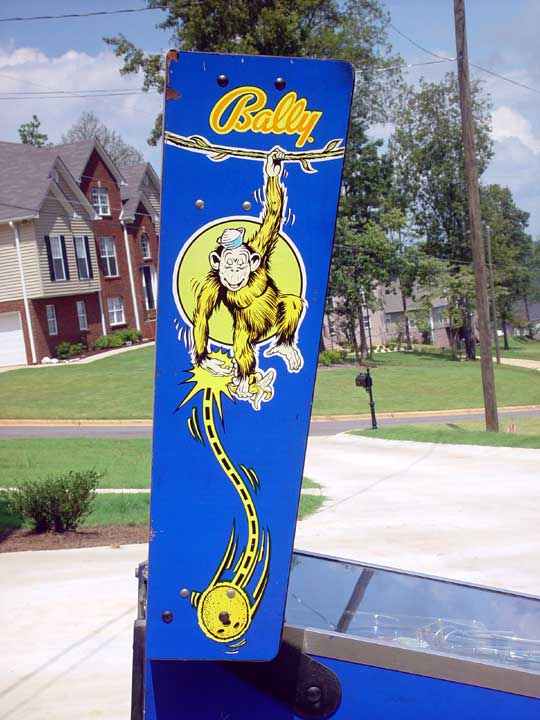 Seems like there were always a lot of animals on Gilligan's Island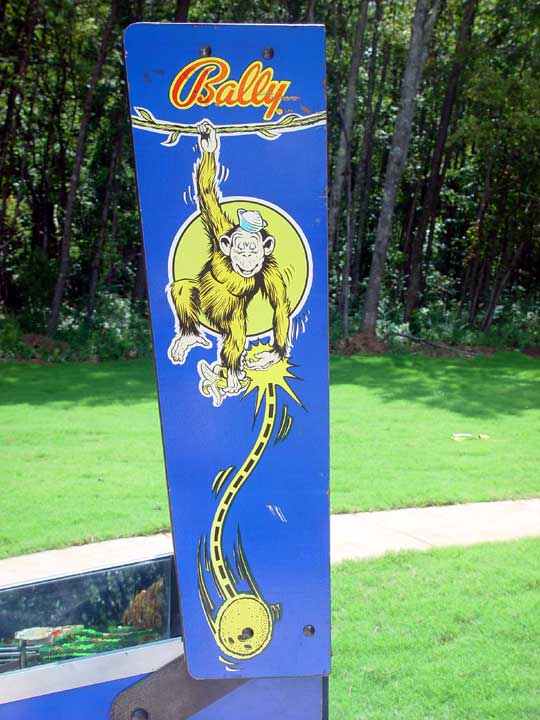 Head artwork opposite view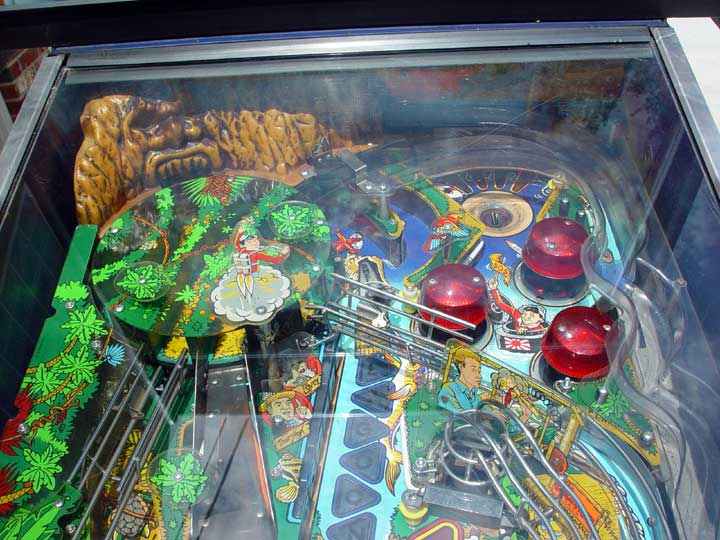 Upper playfield view with popbumpers and kick out saucer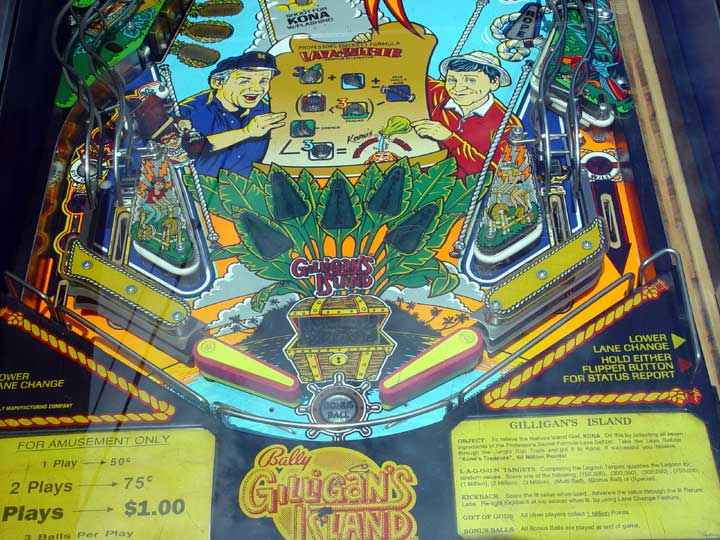 Flipper and outhole view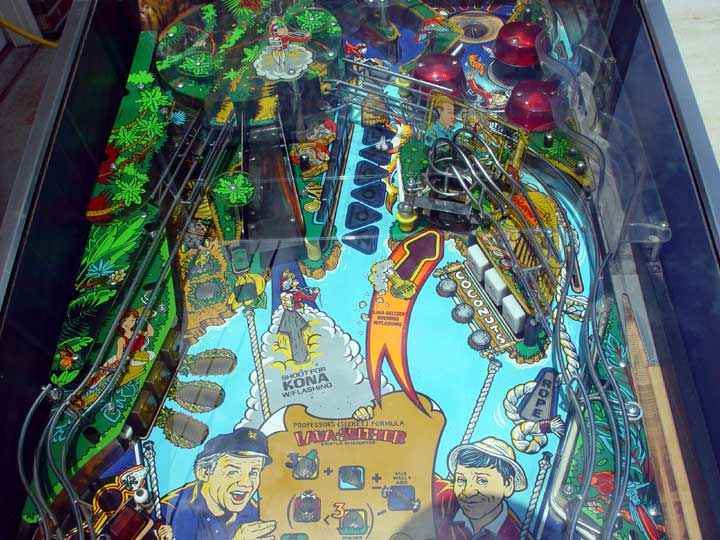 Middle playfield shot.

Above Photos Courtesy of Darryl Macon in Alabama
---
Current Gilligan's Island Pinball Machine Or Parts For Sale
---
---
Learn How to Play A Gilligan's Island Pinball Machine Here
See Discussion on The Gilligan's Island Pinball On rec.games.pinball
Learn How to Repair Your Gilligan's Island Pinball Machine
See Other Pages Featuring A Gilligan's Island Pinball Machine
See The Gilligan's Island Pinball Machine Owners List
---
FROM THE INTERNET PINBALL DATABASE
Gilligan's Island
May, 1991 / 4 Players
Manufacturer: Bally
Model Number: 20003
MPU: Williams WPC (Dot Matrix)
Type: Solid State Electronic (SS)
Production: 4,100 units
Theme: Celebrities - Fictional - Licensed Theme
Design by: Ward Pemberton, Dan Langlois
Art by: John Youssi
Music by: Jon Hey
Sound by: Jon Hey
Software by: Mike Boon

---
---
Free Title Strips - Pinball Instruction Cards - Jukebox Archive - Your Nostalgia Stop! - Classic Soda Advertising Pinball Pages - Drive In Theaters - My Gameroom - Ken's Resume - Links - Fortune Tellers - The Cave - View Guestbook - Sign Guestbook - Wanted To Buy - Wanted To Sell - Gameroom Chat - Ken's Poll -

I could really use a small donation to keep this site running. If you care to help click the button below to send $5.
Back To Kens Homepage