---
Eight Ball Deluxe PINBALL 1980 by Bally at www.pinballrebel.com
---
I bought this game at a garage sale. The condition is outstanding! These photos are before shopping and they were taken right after the machine came off the truck.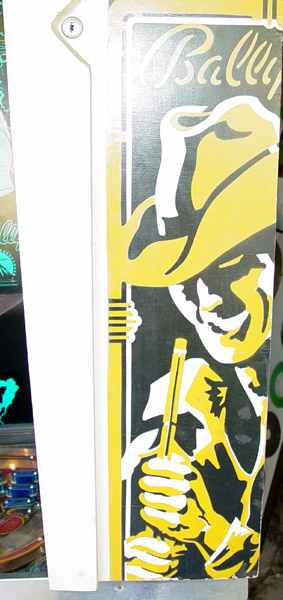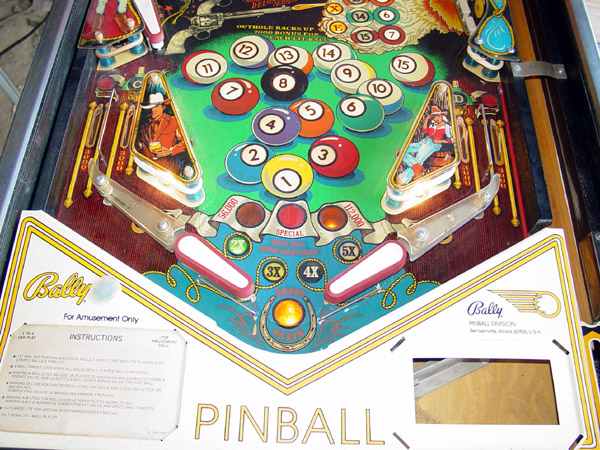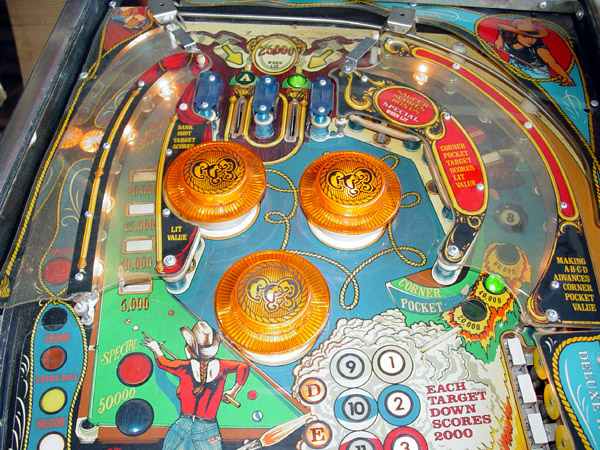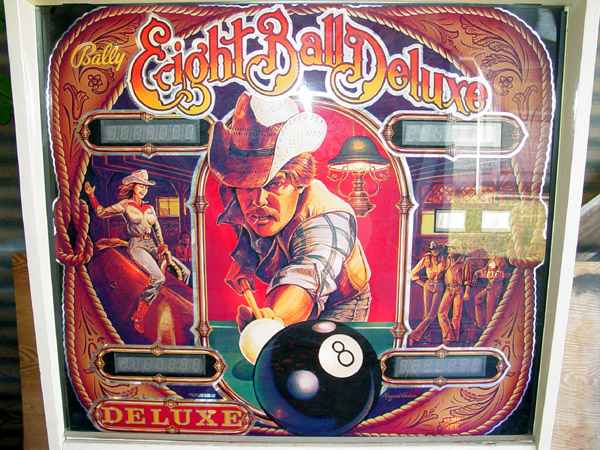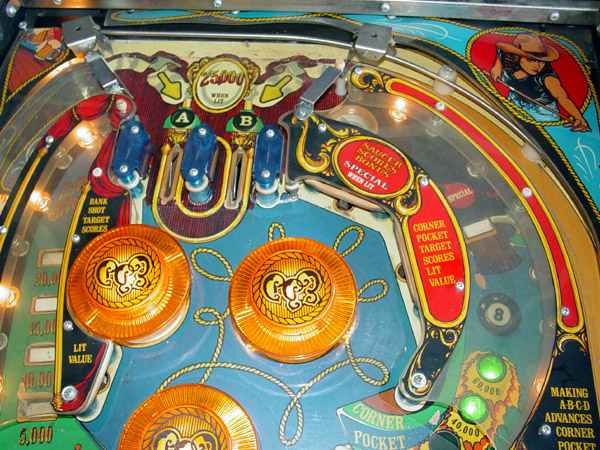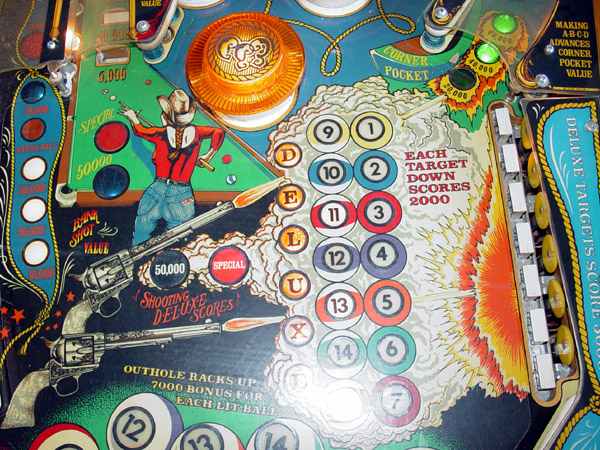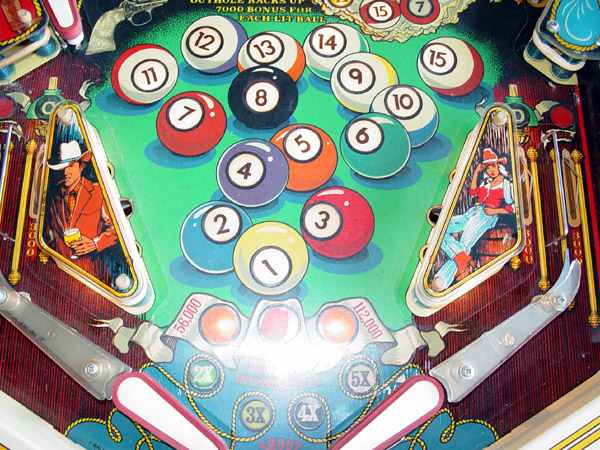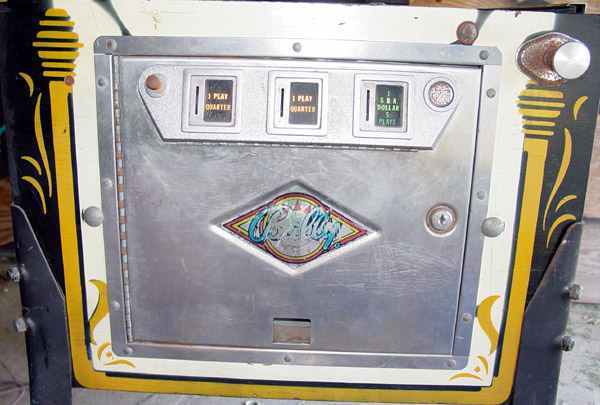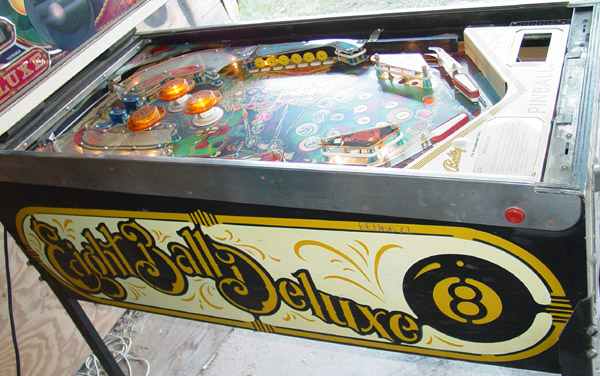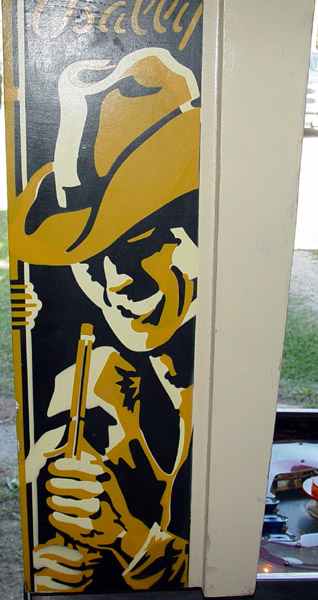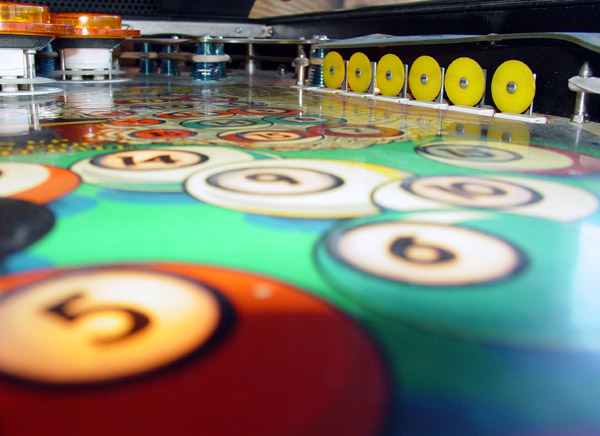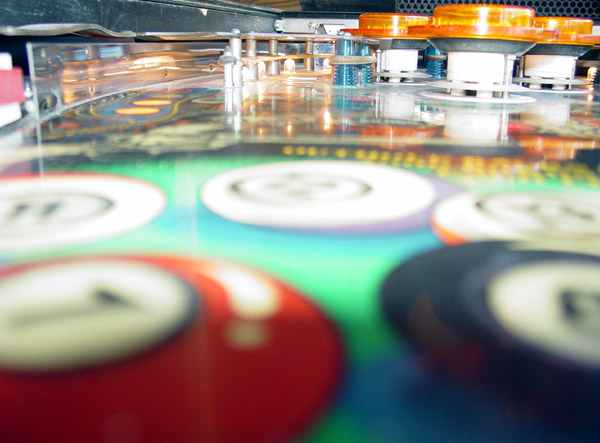 ---
Learn How to Play A Eight Ball Deluxe Pinball Machine Here
See Discussion on The Eight Ball Deluxe Pinball On rec.games.pinball
Learn How to Repair Your Eight Ball Deluxe Pinball Machine
See Pages Of Other Eight Ball Deluxe Pinball Machine Owners
See The Eight Ball Deluxe Pinball Machine Owners List
---
Eight Ball Deluxe Pinball Machines & Parts For Sale

---
---
FROM THE IPD

Eight Ball Deluxe
September 15, 1980 / 4 Players
Manufacturer: Bally Manufacturing Corporation (1931-1983)
Trade Name: Bally
Model Number: 1220-E
MPU: Bally MPU AS-2518-35
Type: Solid State Electronic (SS)
Production: 8250 units (confirmed)
Theme: Billiards
Design by: George Christian
Art by: Margaret Hudson
Notes: Around 400 of the first games were produced with
white pop bumpers instead of the more familiar golden ones.

CLICK HERE TO SEE THE FULL IPD ENTRY
---
---
---
Free Title Strips - Pinball Instruction Cards - Jukebox Archive - Your Nostalgia Stop! - Classic Soda Advertising Pinball Pages - Drive In Theaters - My Gameroom - Ken's Resume - Links - Fortune Tellers - The Cave - View Guestbook - Sign Guestbook - Wanted To Buy - Wanted To Sell - Gameroom Chat - Ken's Poll -

I could really use a small donation to keep this site running. If you care to help click the button below to send $5.
Back To Kens Homepage