---
Dungeons & Dragons Pinball By Bally of 1987 at www.pinballrebel.com
---
A game based on the popular pastime of role playing games which during the 80's were still played with graph paper and
multi sided dice. How many of you still have you monster manual?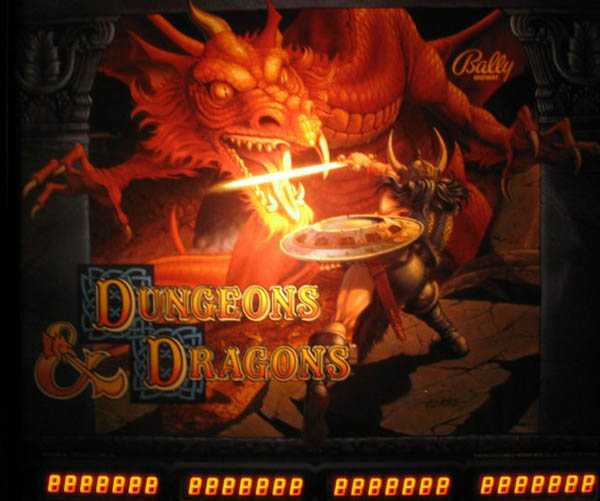 A classic Pinball Glass with a guy who is about to get cooked.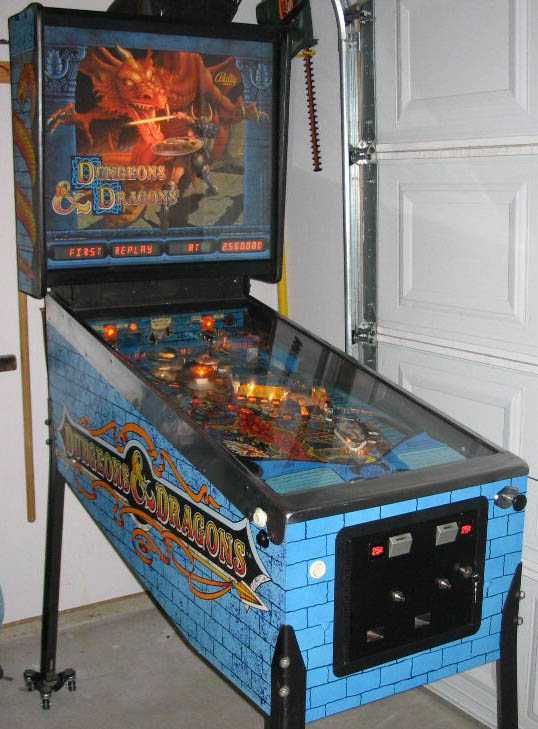 Full game view from the left side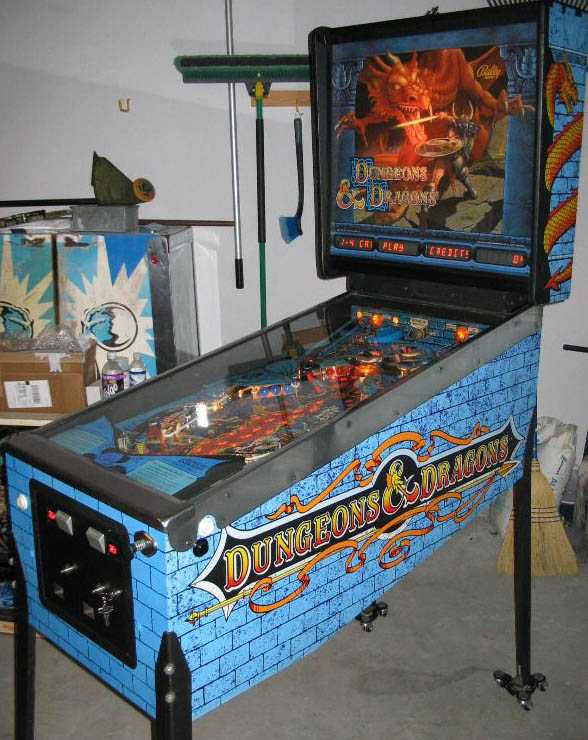 Full game view from the right side. The artwork is awesome.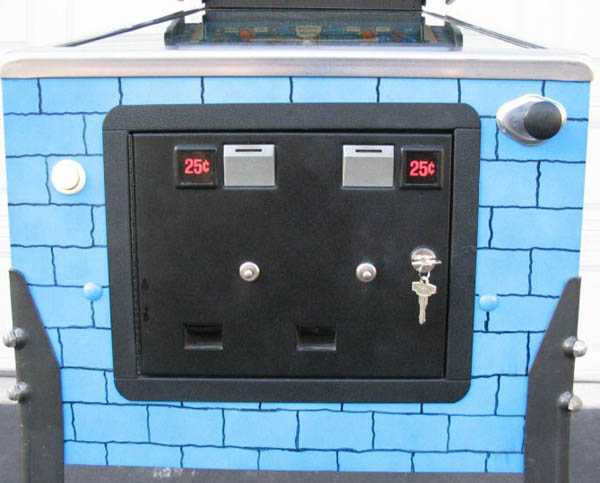 Coin door and its brick like front art.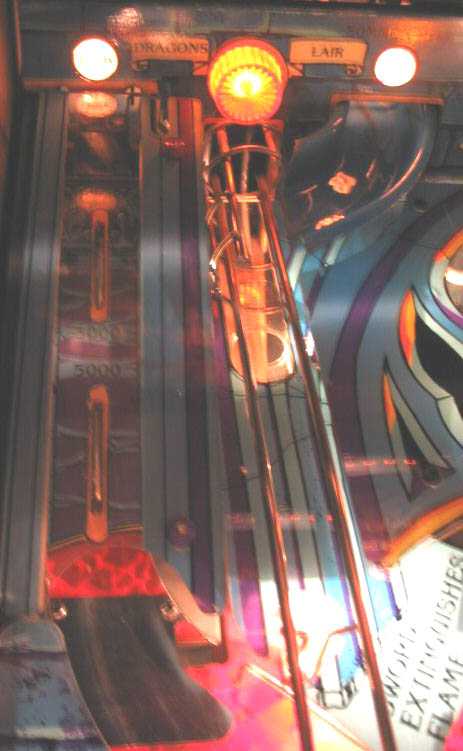 Playfield detail #1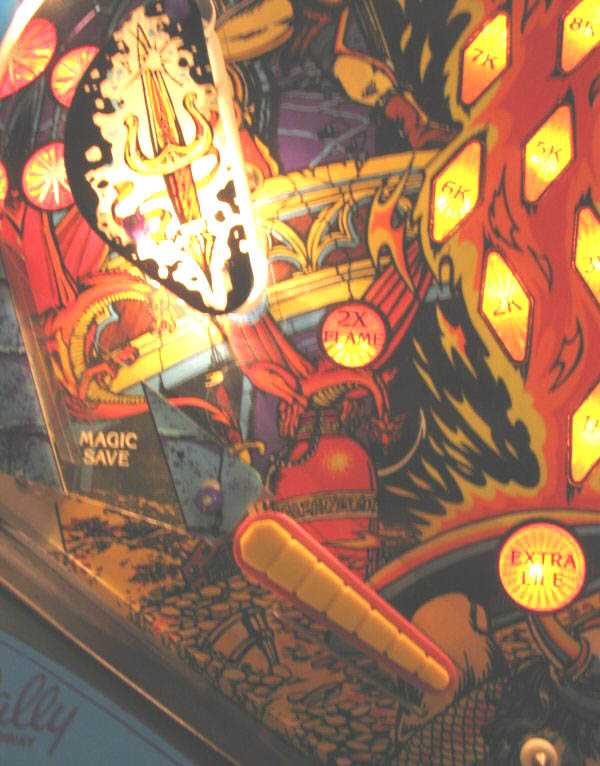 Playfield detail #2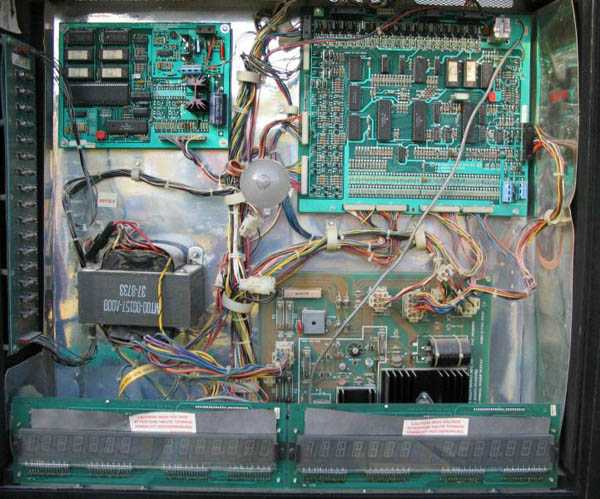 Playfield detail #3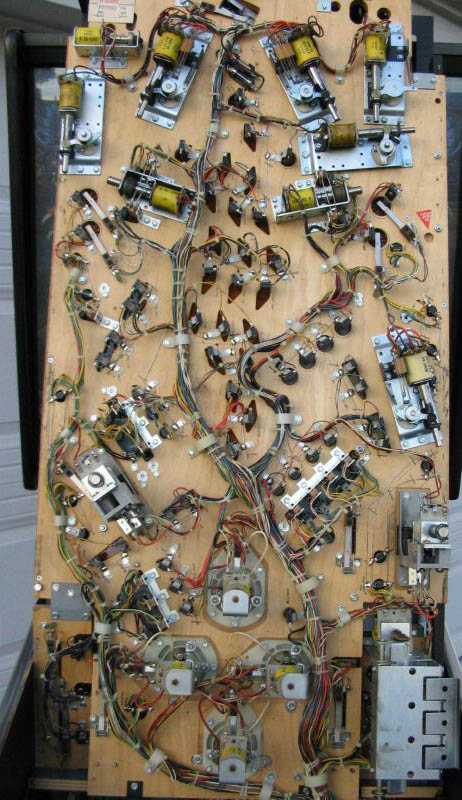 Playfield detail #4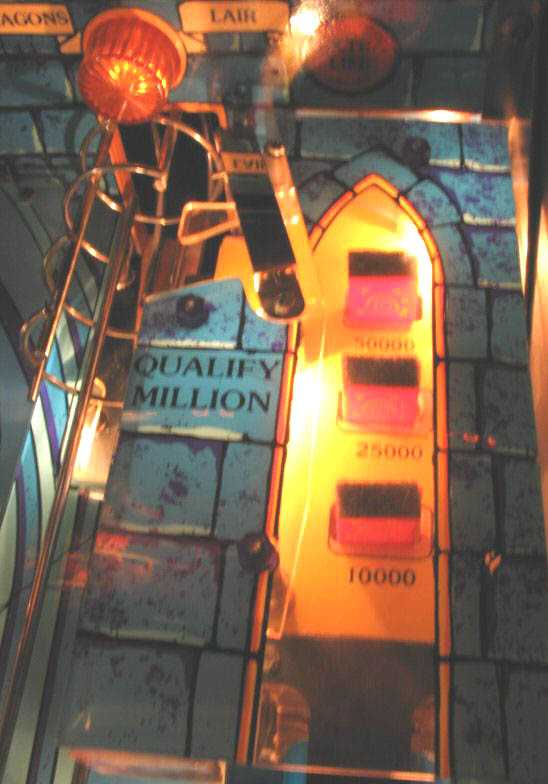 Playfield detail #5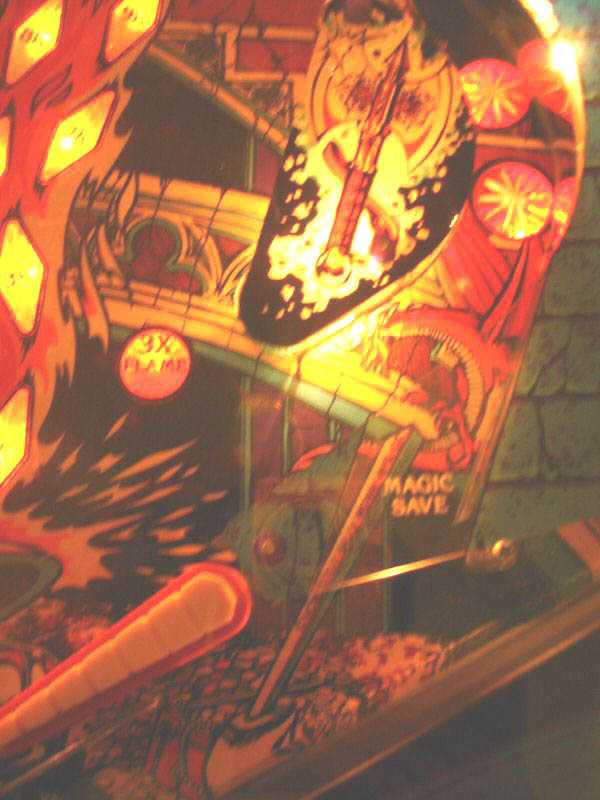 Playfield detail #6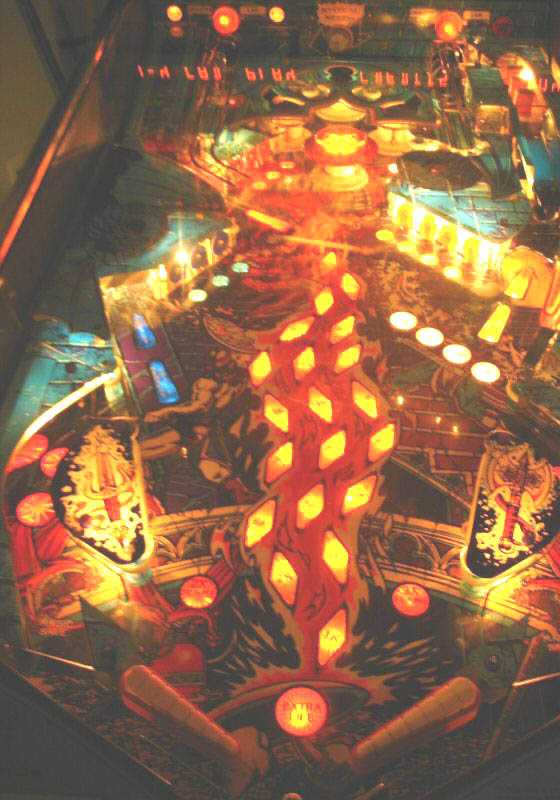 Full playfiled layout.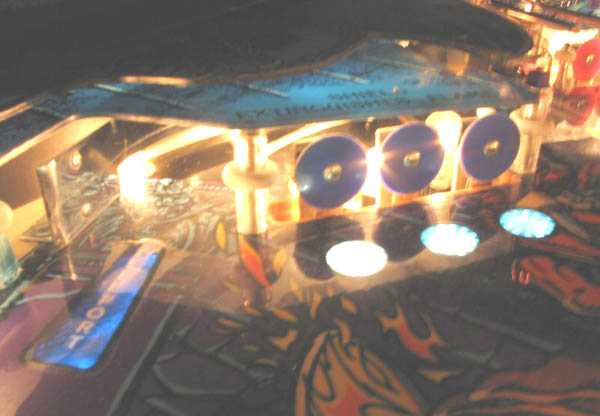 Playfield detail #7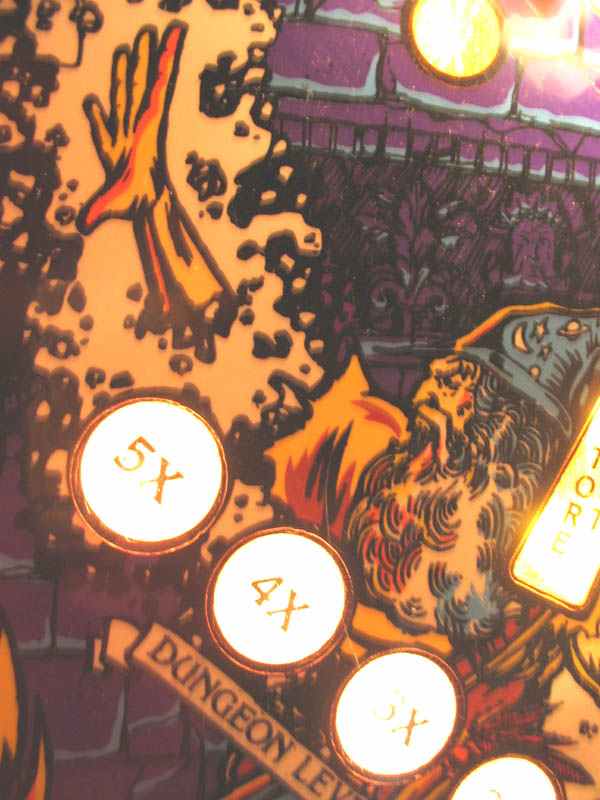 Playfield detail #8 The Bonus X Lights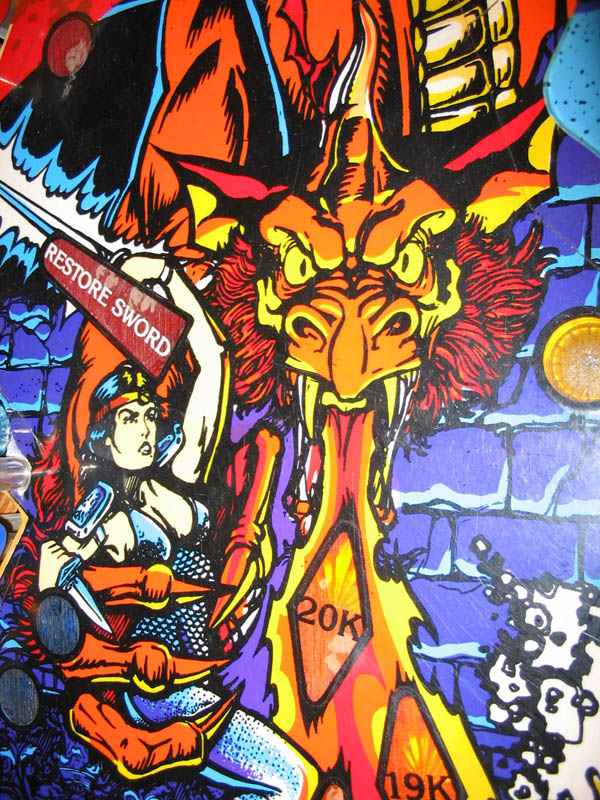 Playfield detail #9 The Dragon who does not look happy.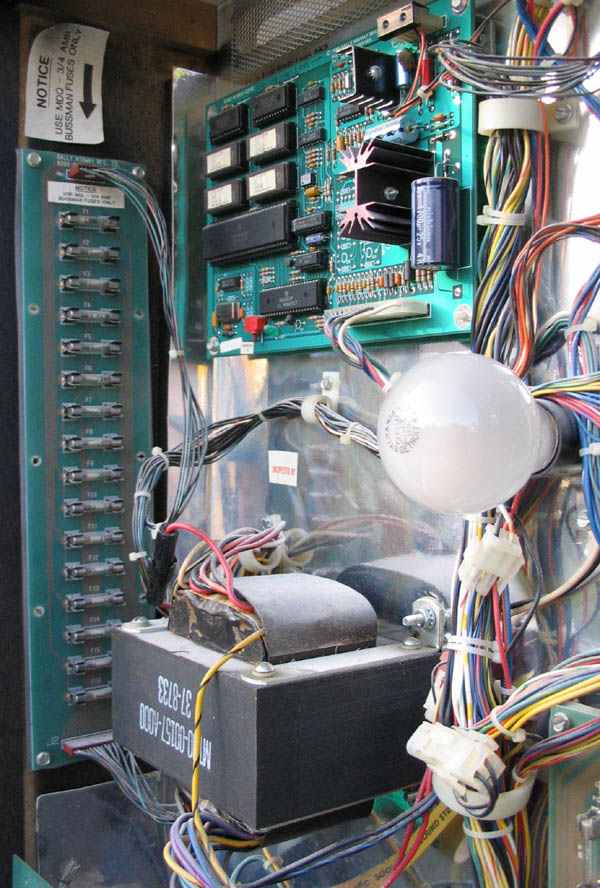 Inside the backbox you can see the clever way Bally used a board to mount all the fuses.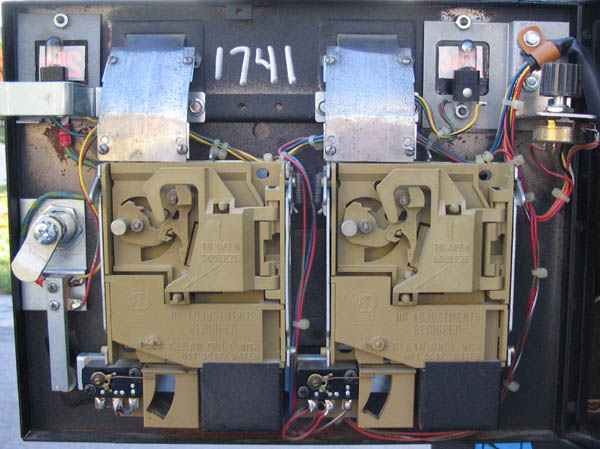 Backside of the coin door.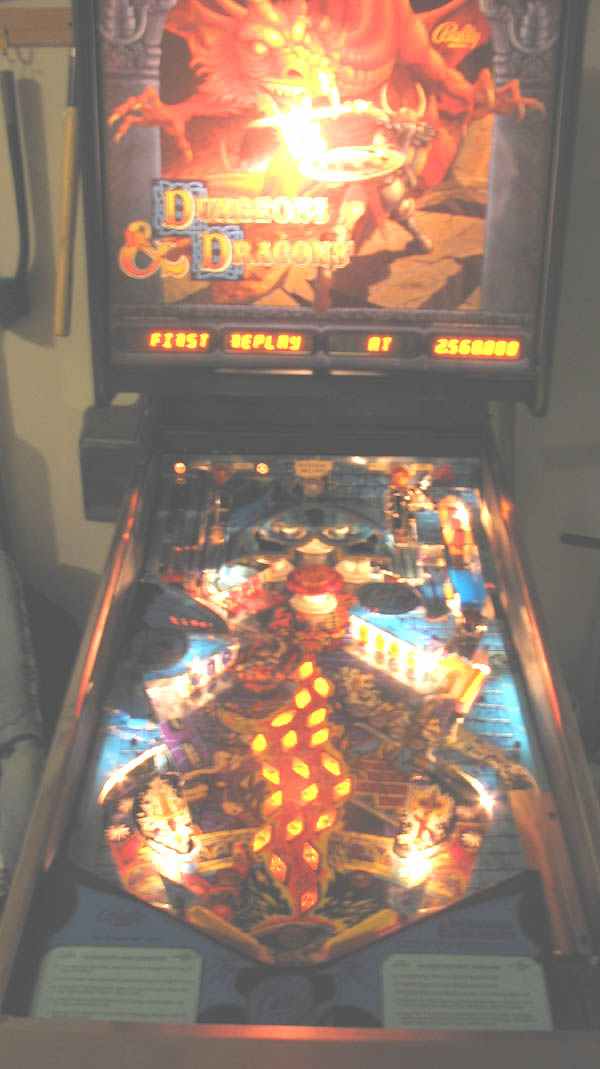 Full game view

Above Photos Courtesy of Steve aka Shazzam in Southeast, Michigan..
---
Learn How to Play A Dungeons & Dragons Pinball Machine Here
See Discussion on The Dungeons & Dragons Pinball On rec.games.pinball
Learn How to Repair Your Dungeons & Dragons Pinball Machine
See Other Pages Featuring A Dungeons & Dragons Pinball Machine
---
Dungeons & Dragons Pinball Machines & Parts For Sale

---
---
FROM THE INTERNET PINBALL DATABASE
Dungeons & Dragons (D&D)
October, 1987 / 4 Players
Manufacturer: Bally Midway Manufacturing Company
Model Number: 0H06
MPU: Bally MPU A084-91786-AH06 (6803)
Type: Solid State Electronic
Production: 2,000 units
Theme: Fantasy
Design by: Ward Pemberton
Art by: Pat McMahon

---
---
Free Title Strips - Pinball Instruction Cards - Jukebox Archive - Your Nostalgia Stop! - Classic Soda Advertising Pinball Pages - Drive In Theaters - My Gameroom - Ken's Resume - Links - Fortune Tellers - The Cave - View Guestbook - Sign Guestbook - Wanted To Buy - Wanted To Sell - Gameroom Chat - Ken's Poll -

I could really use a small donation to keep this site running. If you care to help click the button below to send $5.
Back To Kens Homepage