---
Dolly Parton Pinball By Bally of 1979 at www.pinballrebel.com
---
A game based on the popular country music singer Dolly Parton. I still remember watching her sing on the
Porter Wagoner Show on Sundays at my great granparent house.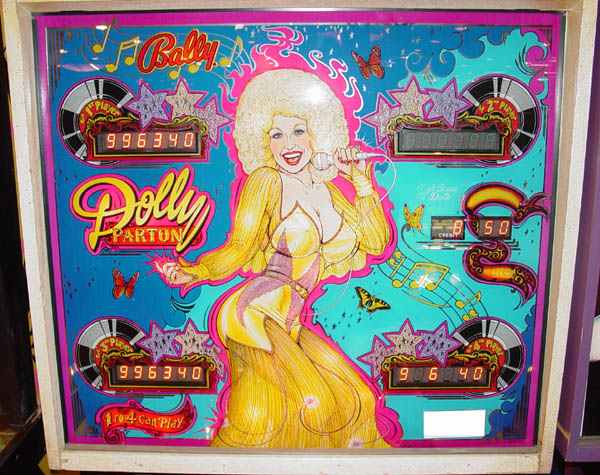 Pinball Glass has Dolly singing with records around each score display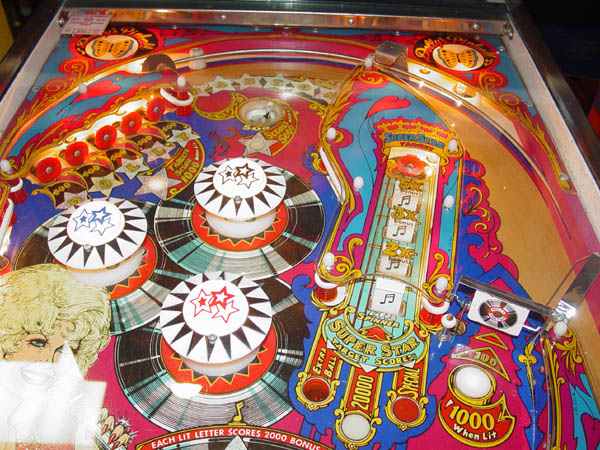 Upper playfield has a kickout saucer, inline drop targets, pop bumpers and a spinner.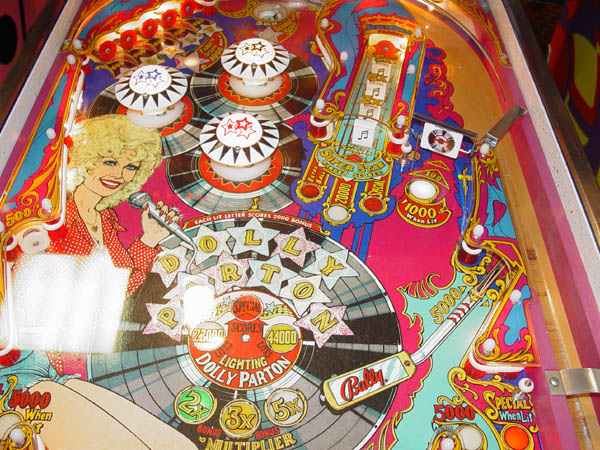 Middle playfield bonus X lights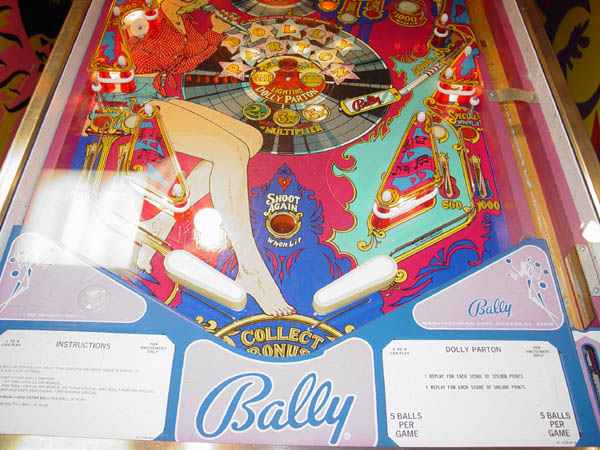 Outhole and flipper view.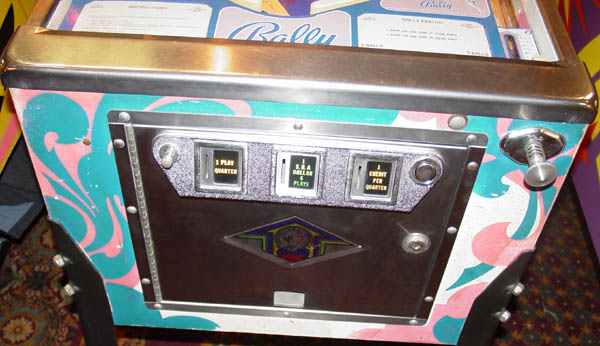 Coin door artwork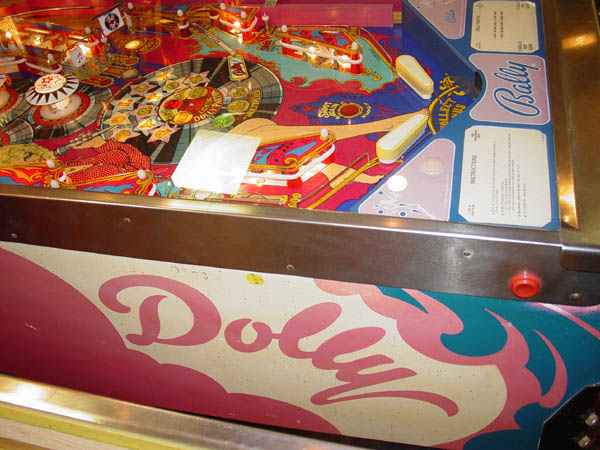 Cabinet artwork in pink and aqua paint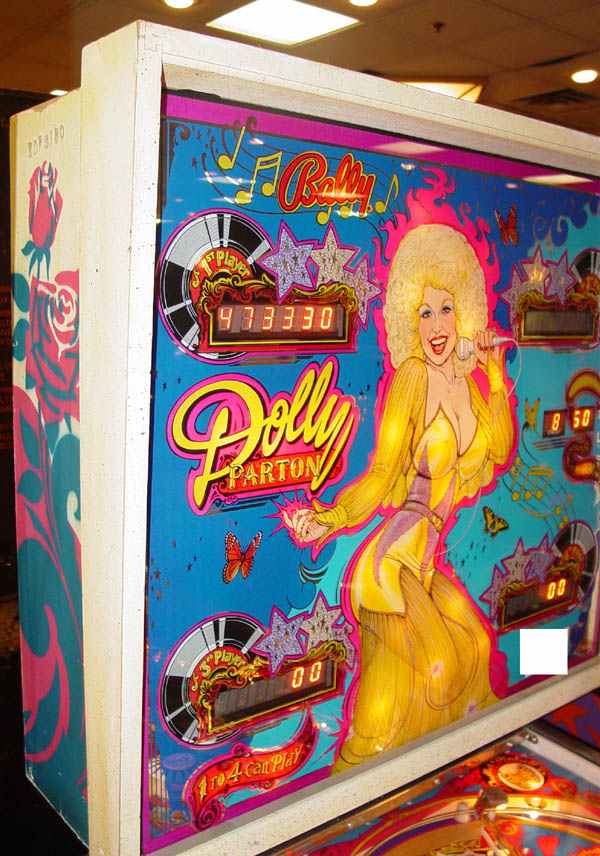 Head artwork features roses.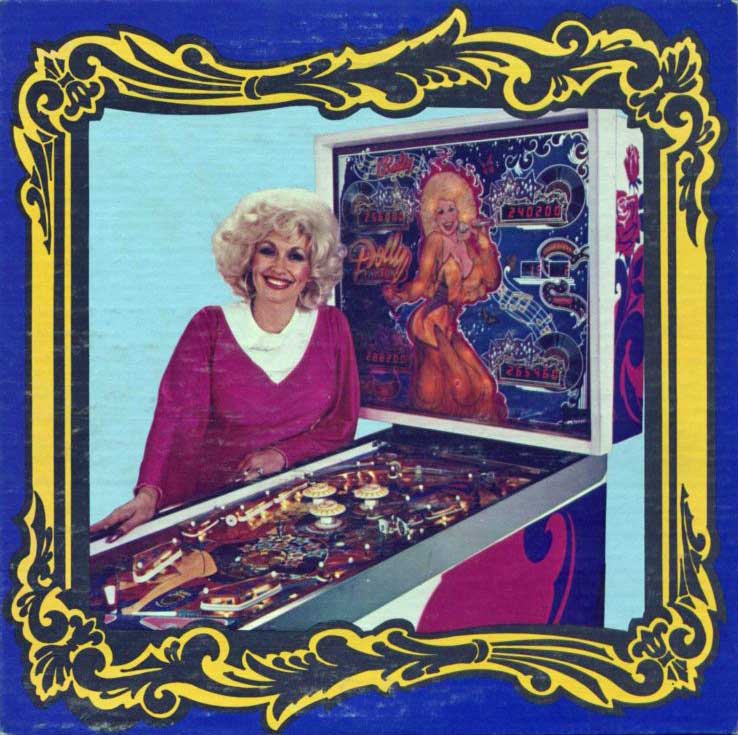 A Promo Record Bally Gave Distributors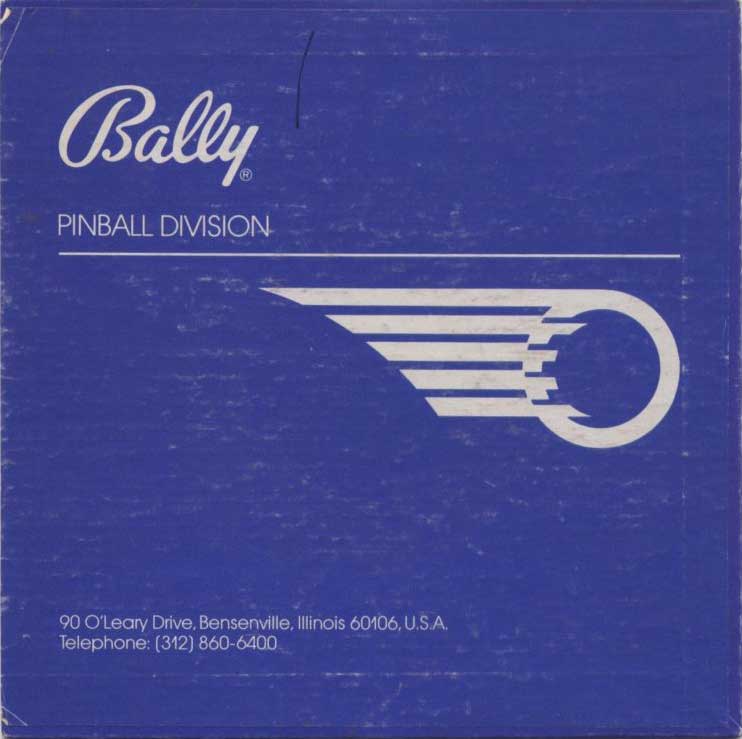 Back Of Record Sleeve

Record Photos Are Courtesy Of Forty Fives Frank.
He And I Would Both Like To Know If You Have More Information On This Record

---
Learn How to Play A Dolly Parton Pinball Machine Here
See Discussion on The Dolly Parton Pinball On rec.games.pinball
Learn How to Repair Your Dolly Parton Pinball Machine
See Other Pages Featuring A Dolly Parton Pinball Machine
---
Dolly Parton Pinball Machines & Parts For Sale

---
---
FROM THE INTERNET PINBALL DATABASE
Dolly Parton 1979 / 4 Players
Manufacturer: Bally
Model Number: 1162-E
MPU: Bally MPU AS-2518-35
Type: Solid State Electronic (SS)
Production: 7,350 units
Theme: Celebrities - Licensed
Notable Features: Flippers (2), Pop bumpers (3), Kick-out hole (1), Rollunder spinner (1),
4-in-line drop targets. Right center ball exit rollover scores 5,000 points and returns the ball to the plunger.
Design by: George Christian
Art by: Dave Christensen

---
---
Free Title Strips - Pinball Instruction Cards - Jukebox Archive - Your Nostalgia Stop! - Classic Soda Advertising Pinball Pages - Drive In Theaters - My Gameroom - Ken's Resume - Links - Fortune Tellers - The Cave - View Guestbook - Sign Guestbook - Wanted To Buy - Wanted To Sell - Gameroom Chat - Ken's Poll -

I could really use a small donation to keep this site running. If you care to help click the button below to send $5.
Back To Kens Homepage